Superfood Oatmeal Bowl
Breakfast | Published on Jun 2, 2015 | Last modified on Aug 20, 2019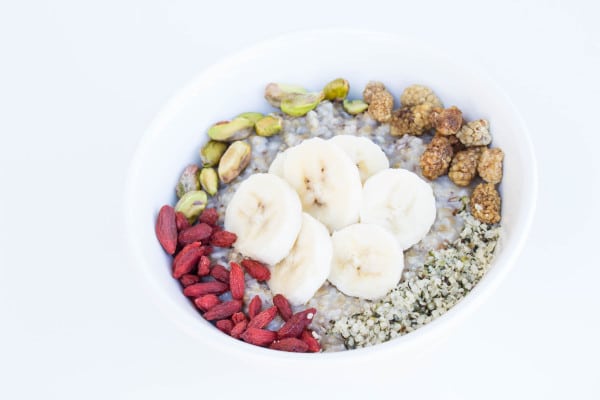 This superfood has been a trending buzz word for a while now…but this term is not even regulated by any US organization. Soo…what is a "Superfood" anyways? The word superfood is used to describe foods providing health benefits beyond their nutrient value or foods that benefit specific medical conditions. SUPER!
As a soon to be RDN, I often find myself even using this term very often because people can familiarize with it…but they may not necessarily know all of the health benefits these greats foods provide for our bodies. One of the easiest ways I have found to incorporate these foods in my diet is in my morning steel cut oats. One teaspoon of this and that and nutrients add up quickly due to the nutrient density. I wanted to break down some of the items I have topped on my oatmeal in this particular breakfast and briefly talk about their amazing health benefits.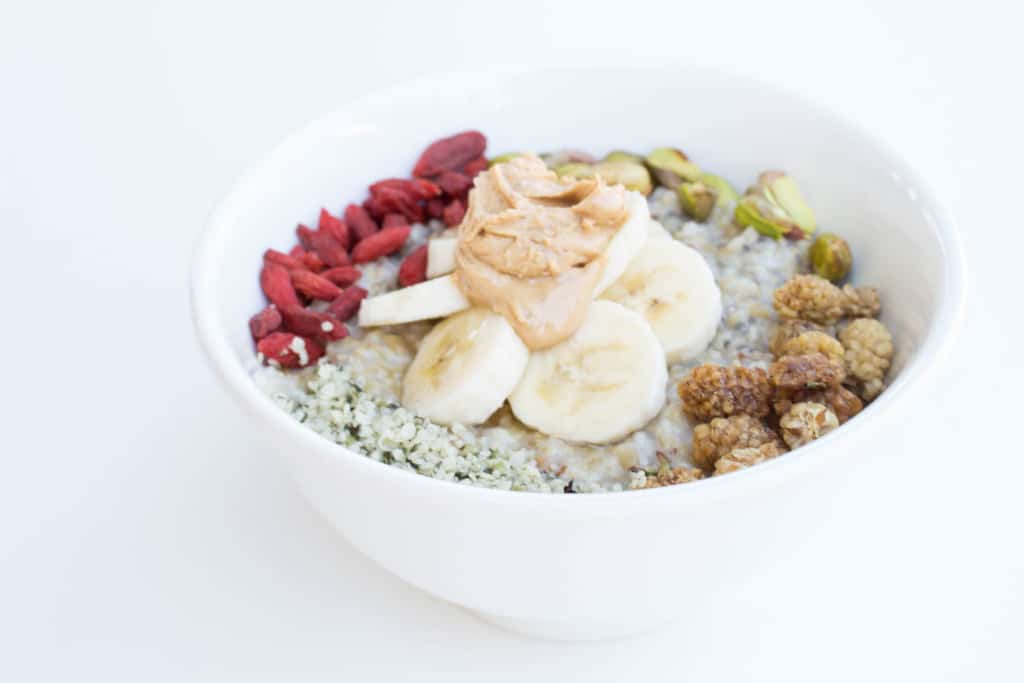 Chia seeds: Contain Omega-3 fatty acids – helps with raising our "good" cholesterol AKA HDL. Including these in our diet can help prevent heart attacks or strokes. Chia seeds also contain zinc, iron, magnesium, fiber, iron, and calcium.
Goji Berries: I am becoming more and more in love with these! I use them all the time on salads, yogurts, smoothies, and oats. Try soaking them a little in warm water before consuming, or just eat raw. They are a little sweet with more of an herb-like after taste. These little guys contain beta-carotene which is good for healthy skin! They are a great source of antioxidants and Vitamin C. And to top it off they are low in fat and calories 🙂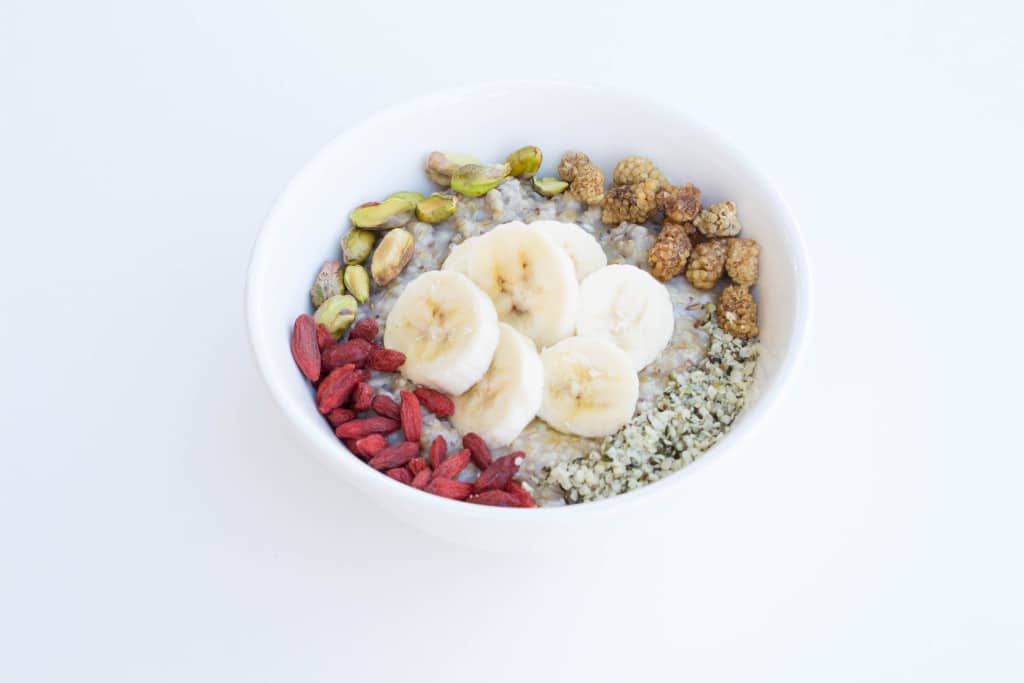 Mulberries: These contain antioxidants such as Resveratrol – which can help protect against stroke risk. They also have phytonutrients and Vitamin C to help aid with inflammation and preventing onset of diabetes.
Hemp seed: Very rich in vitamin E and contains essential fatty acids. Hemp seeds are also high in fiber and are rich in minerals: magnesium, iron, zinc, and potassium.
Flaxseed: It is important to remember our bodies digest flax in the ground form, not whole. Flaxseeds contains lignans (chemical compounds that carry antioxidants and enzymes which provide man health benefits) Flax is also a good source of a type of Omega-6 fatty acids and many essential minerals.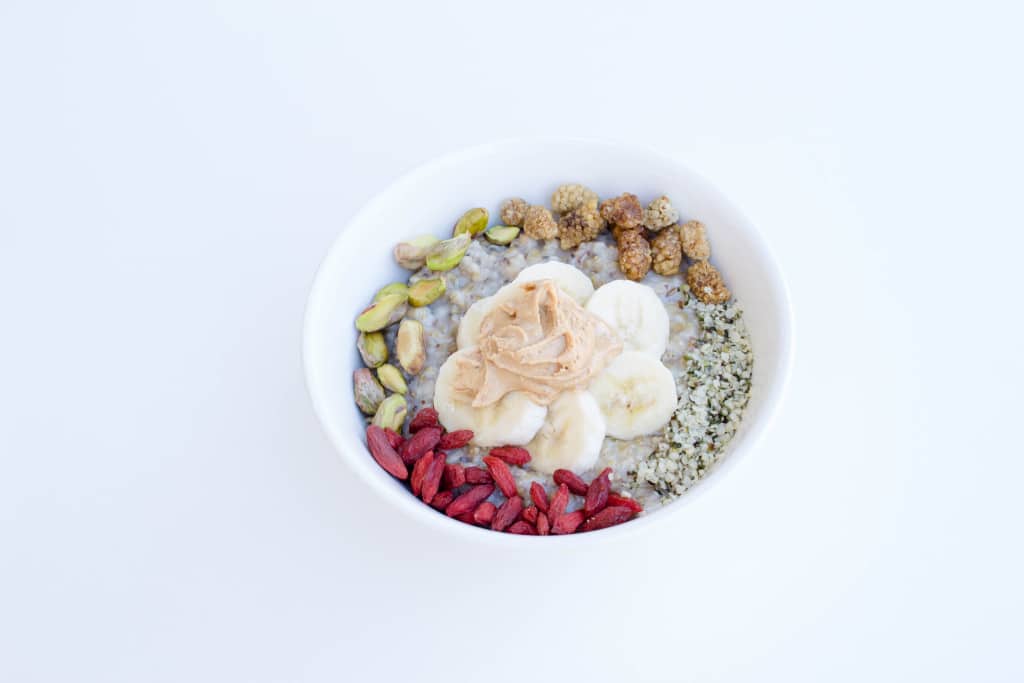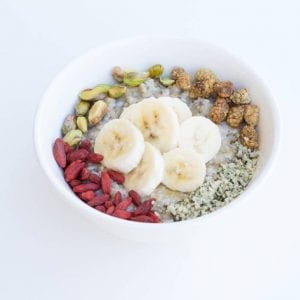 Superfood Oatmeal Bowl
Print Recipe
Pin Recipe
Rate
Ingredients
1/4

cup

steel cut oats

1 1/5

cups

water or almond milk

1

tsp.

flaxseed

1

tsp.

chia seed

1

tsp.

hemp seed

1

tsp.

honey

toppings: goji berries

mulberries, pistachios, banana, peanut butter
Instructions
Cook steel cut oats according to package and stir in flax and chia when 5 minutes away from being done.

Add toppings and enjoy!

I'd love to see what you made!!
Share it with me on Instagram or Facebook and tag me @krolls_korner or use the hashtag #KrollsKorner!