Disclosure
Information presented on Krollskorner.com represents informational services only. None of the information on this site should be considered as a medical diagnosis or treatment.
As a member of the Academy of Nutrition and Dietetics, I am bound by the Code of Ethics for the Dietetics Profession. The Code requires I conduct myself with honestly, integrity, fairness and support. The opinions expressed are my own and based on current scientific evidence as I interpret.
This site has some type of affiliation, employment, financial or material relationships with the following companies or organizations:
siggi's Icelandic-Style yogurt: Skyr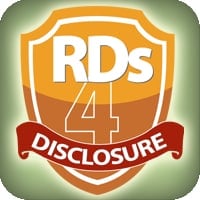 I am proud to have pledged my support for ethical blogging at RDs4Disclosure. Special thanks to Regan Miller Jones for taking the lead on getting this collaboration started!