Kroll's Korner is launching a NEW Monthly Baking Challenge. Simply bake, share and get entered to WIN!
---
How it works
Step 1: Make the recipe. I will publish a new recipe on the 1st of every month.
Sign up for Kroll's Korner Baking Challenge Email list so you're notified when a new recipe challenge is published!
Step 2: Snap a photo & leave a review! Take a photo with your phone or any device you'd like.
Add a star review with your photo to the baking challenge recipe. OR leave a star review and email me your photo at krollskorner@gmail.com
Step 3: Win prizes! One lucky winner will be chosen at random to receive a $150 Amazon gift card at the end of the challenge. Receive a bonus entry for posting on Instagram or Facebook and tagging @krolls_korner. Winner is announced on the 1st of the following month!
MAY 2023 BAKING CHALLENGE RECIPE
These thin and chewy Lemon Curd Cookies feature a soft and buttery lemon cookie filled with a bright, citrusy homemade lemon curd. They're dusted with powdered sugar for a beautiful finishing touch and are a lemon lovers dream cookie!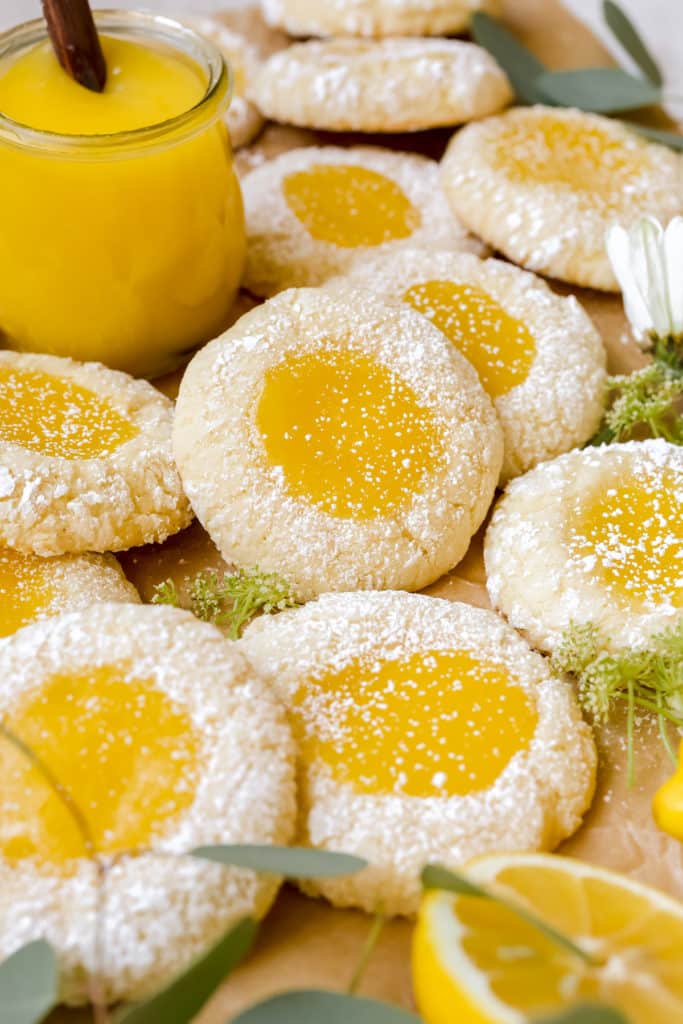 FAQ
How do you leave a star review?
Scroll to the bottom of the blog post. You'll see a comment section. There you can leave a star rating, write your review and upload your beautiful photo!
Do I have all month to enter the challenge?
Yes! All month long!
Is it only one recipe a month?
Yes. One brand new baking challenge recipe will be published on the 1st of every month.
If I need to substitute ingredients due to allergies, can I still enter?
Yes, of course! Be sure to leave in the comment what changes you made, too! This is always helpful to others when reading reviews.
Do you have to live in the US?
Anyone can join! As long as I can send you an Amazon gift card!
And the April Baking Challenge Winner is…