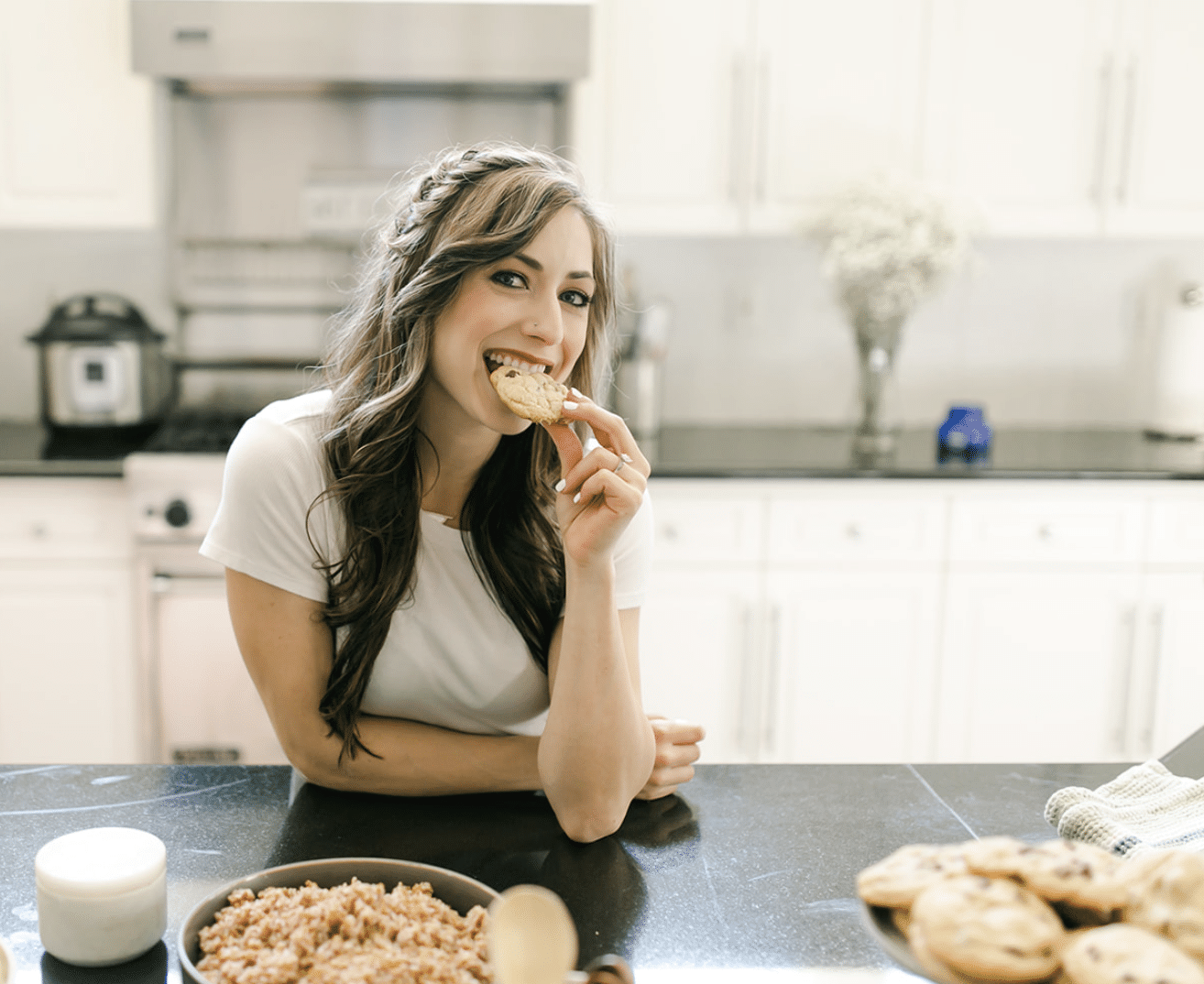 Welcome to Kroll's Korner – thanks for stopping by my tiny "korner" on the Internet!

Here on Kroll's Korner I like to share recipes with a healthy twist and because I believe a balanced lifestyle is SO important. On this blog you will be able to find recipes about cookies and muffins but also kale salads, smoothies and much more!

Through my recovery from disordered eating and journey of learning how to care for MY body, I've become a nutrition expert who can help you.

My overall goal is for you to truly enjoy food and feel good at the same time!

On Kroll's Korner you will find simple, healthy recipes that are impressive yet so easy to make! Thank you for stopping by!
how I'm different...
From Other Health Gurus
As a Registered Dietitian Nutritionist, my focus is sharing nutrient rich and easy-to-make-meals for you. Eating healthy is already challenging, especially in this fast paced society we live in and I want to make it fun and reasonable for you to nourish your body with simple and flavorful recipes.
While getting my Bachelor's degree in Food & Nutrition at the University of Fresno I fell even more in love with nutrition and food and knew I wanted to create a legacy sharing my nutrition philosophy as a trusted expert.
AWARDS
2019 Registered Young Dietitian of the Year Award – Central Valley District from the Academy of Nutrition and Dietetics
If you are interested in working with me, please visit my
contact page
.
Thank you for stopping by!