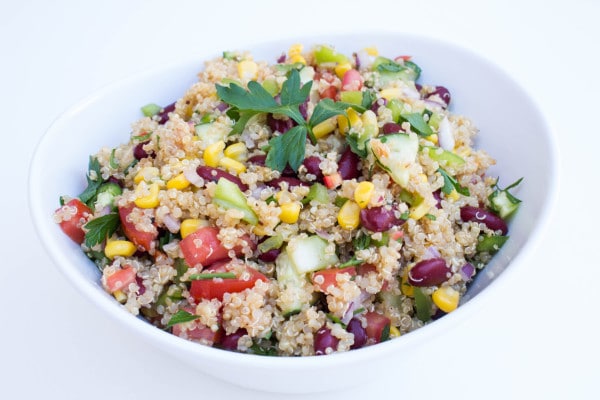 I made this salad for a friend before she ran her marathon because she wanted something other than pasta – and she is vegetarian. SO I came up with this:) She sent me a Mexican-inspired quinoa dish with black beans and avocado that looked really good. However, I made due with what I had in the fridge:)
People might be moving on to other ancient grains like teff, spelt, or amaranth… but I still really enjoy this ancient grain. Quinoa is a complete protein since it has all nine essential amino acids. A 1-cup serving also provides about 20% of the iron and phosphorous needed on a daily basis. It cooks in about 20 minutes just like white rice – so it does not require that much labor! Hope you all enjoy!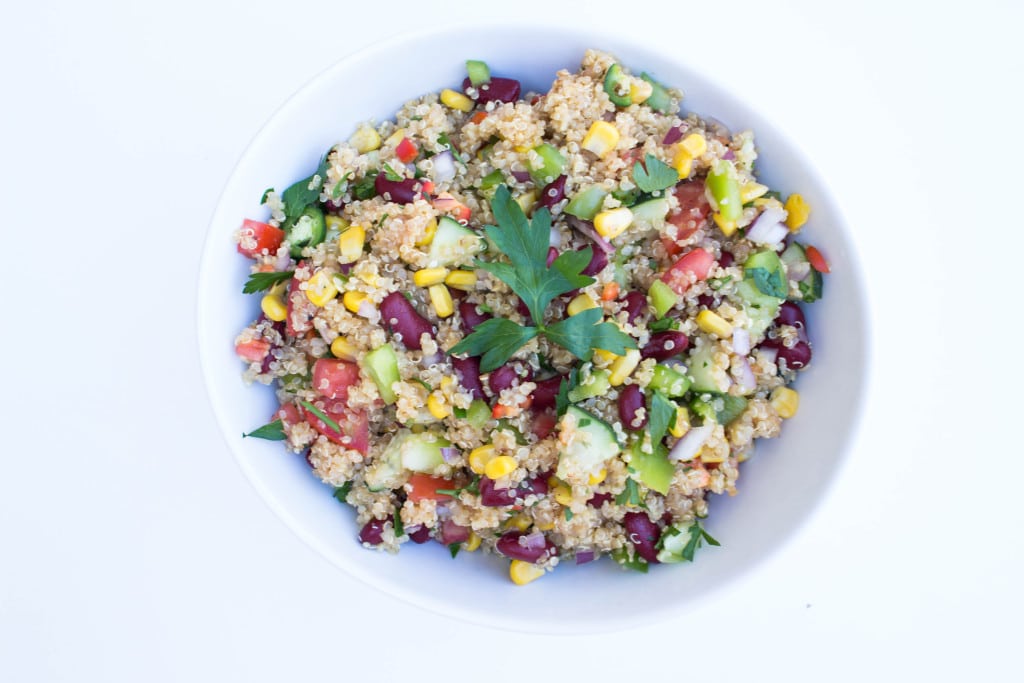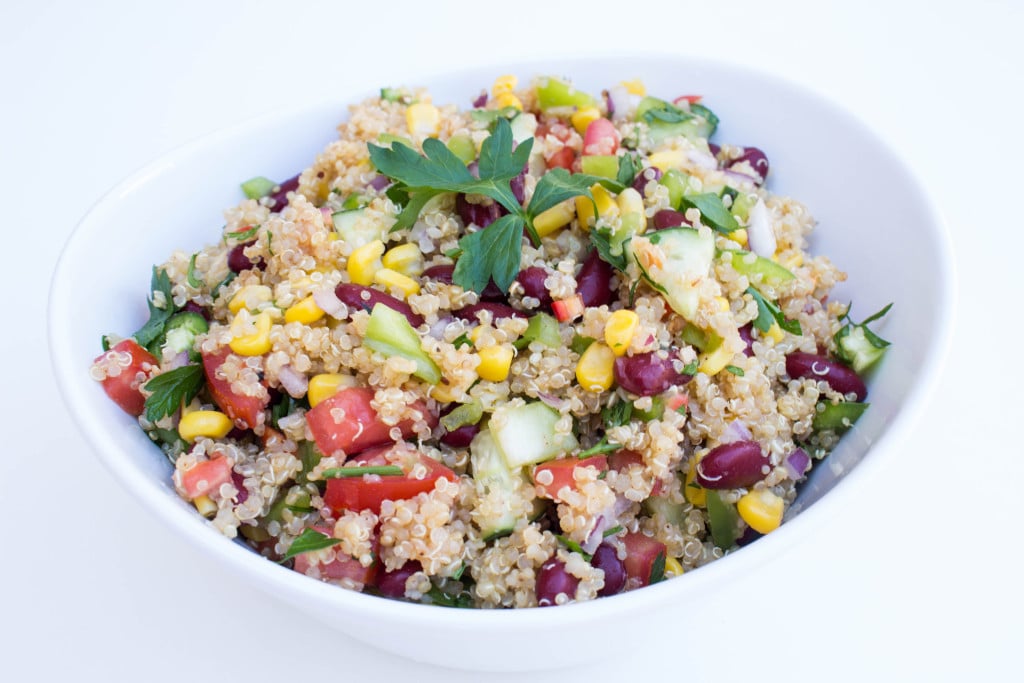 Quinoa Power Salad
2015-11-01 12:30:35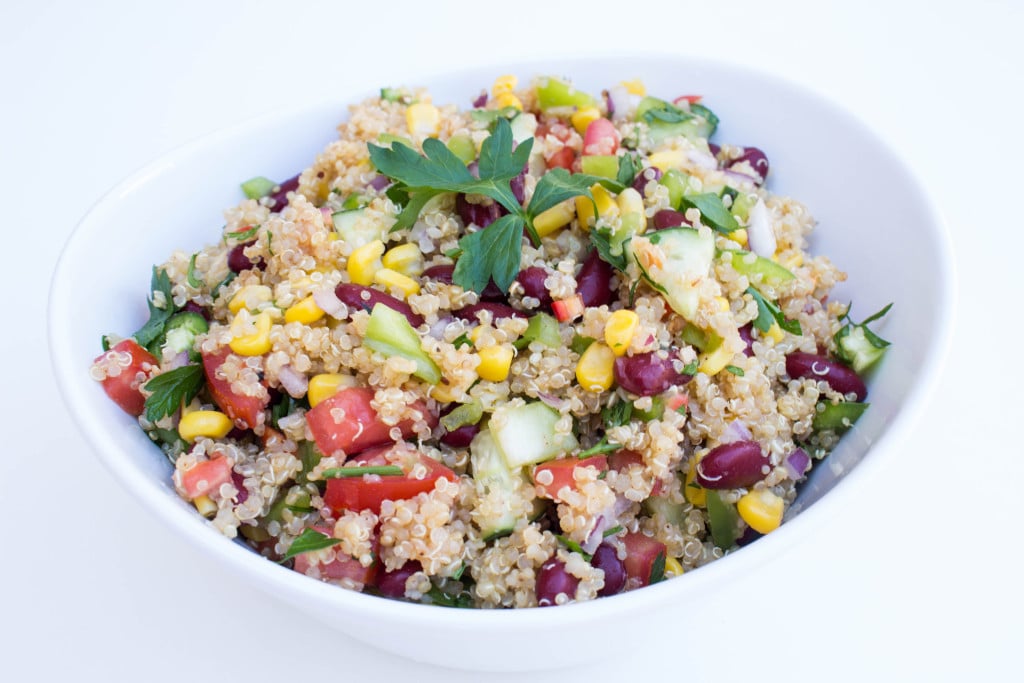 Serves 10
Ingredients
1 cup quinoa - cook according to package
2 cups organic vegetable broth
1 can low sodium kidney beans, rinsed and drained
1/2 cucumber, chopped in quarters
3 roma tomatoes, seeds removed, diced
1 green bell pepper, seeds removed, diced
1 cup yellow corn
1/2 red onion, diced
1 jalapeno, diced
1/4 cup chopped parsley
salt and pepper to taste
1 tsp. chili powder
1/2 tsp. cumin
Instructions
Cook quinoa according to package (except using vegetable broth, not water).
While quinoa is cooking, chop all veggies. In a large bowl, place cooked quinoa, veggies and seasonings and stir together. Place in fridge to get cool, enjoy cold.
Krolls Korner https://krollskorner.com/