Dried Cranberry Broccoli Salad
Appetizers & Snacks | Published on Apr 18, 2019 | Last modified on Aug 20, 2019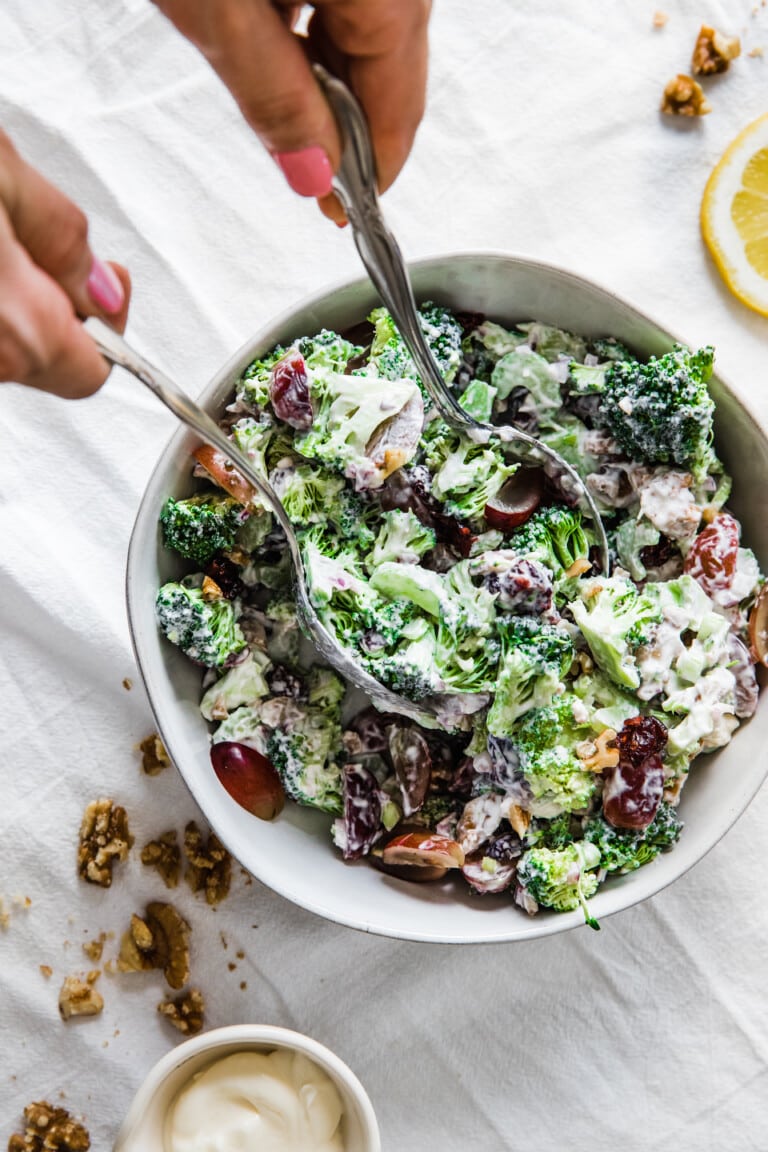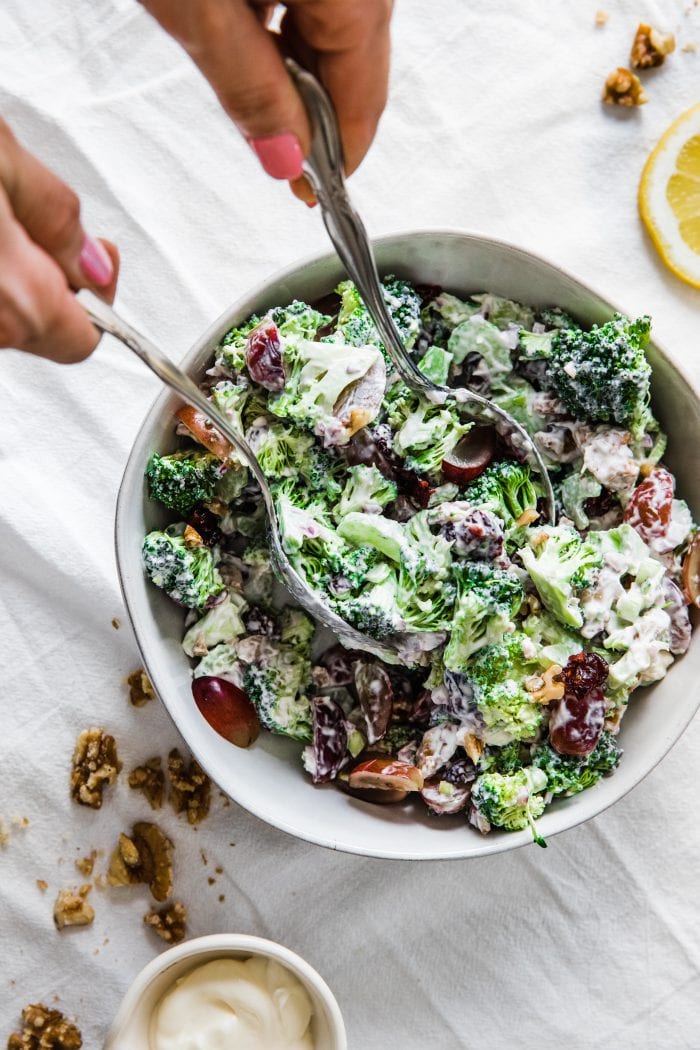 Dried Cranberry Broccoli Salad is a nutrient rich & satisfying Spring time side dish! The Dried Cranberries add a beautiful pop of color, fiber, and vitamin C!
Disclosure: I created this blog content in partnership with The Cranberry Institute. I was compensated for my work, and all opinions are solely my own. Thank you for supporting the brands that keep Kroll's Korner up and running!
It might sound weird, but I always forget about making broccoli salad as a side dish or to make on Sundays to enjoy throughout the week.
But, when I made it this time I was reminded how much I LOVE a good broccoli salad! As you probably know broccoli salad is usually made with raisins. I switched things up a little bit and used dried cranberries instead! [I actually always made it with dried cranberries even before working with them!]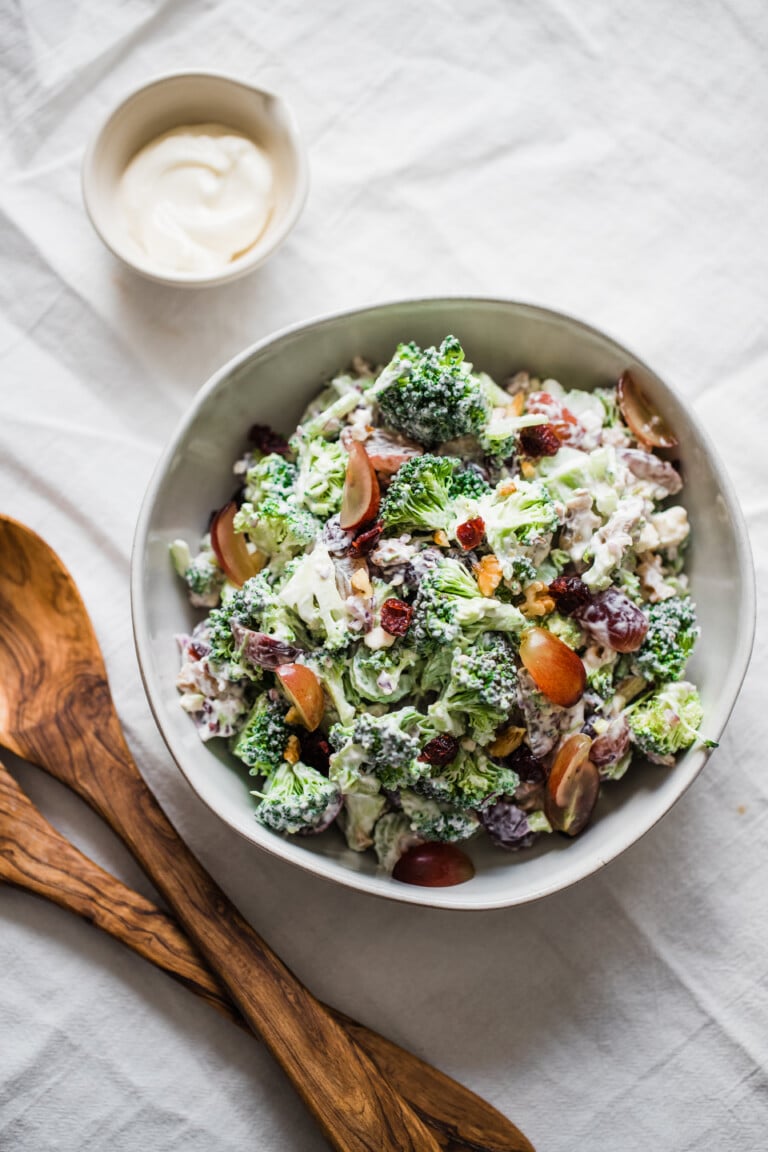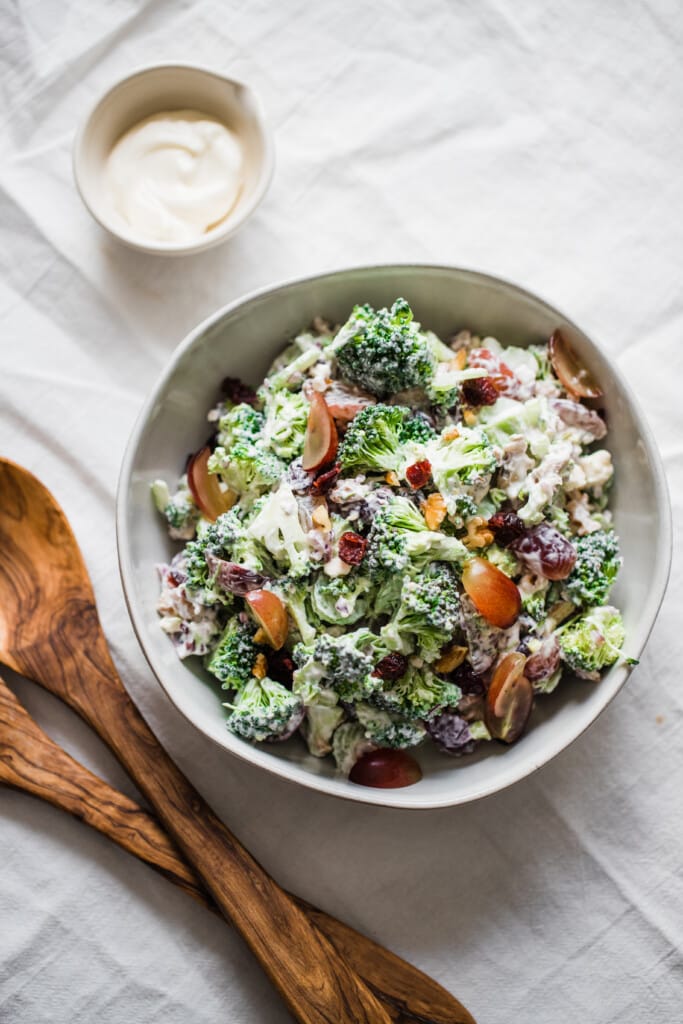 The dried cranberries add a gorgeous pop of color and I love them because they are a year-round Superfood.
Not only are they available year-round, but there are so many easy, budget-friendly ways to include dried cranberries in your diet throughout the entire week. You can throw them in salads, toss into a bag of mixed nuts for a snack, or even make chicken or pork chops with them. They fit into everyday meal planning which makes cooking with them so fun!
Dried Cranberries have some wonderful health benefits too!
Whole body benefits –> I love the whole body benefits Dried Cranberries offer – scientists are exploring how the bioactive compounds found in cranberries may positively affect glycemic response, prevent recurrent UTIs, support gut health, improve heart health and reduce inflammation.
Diabetics and cranberries –> In a 2017 clinical trial, researchers added dried cranberries to a high-fat meal to see if they could have beneficial effects on glucose metabolism in people with type 2 diabetes. The results showed that the dried cranberries led to a significantly lower glucose response and less inflammation. Look forward to more research to determine if cranberries can impact glucose metabolism and diabetes prevention.
Do you get UTI's?? –> Research reviews support the use of alternative strategies such as cranberry consumption for the prevention of recurrent urinary tract infections (UTIs) to prevent infection, and reduce overuse and preserve the effectiveness of antibiotics.
Naturally Tart –> Cranberry products, including cranberry juice cocktail, dried cranberries and sauces, all contain health-promoting PACs, but may be sweetened to satisfy a variety of taste preferences. Unlike other berries, cranberries are naturally low in sugar.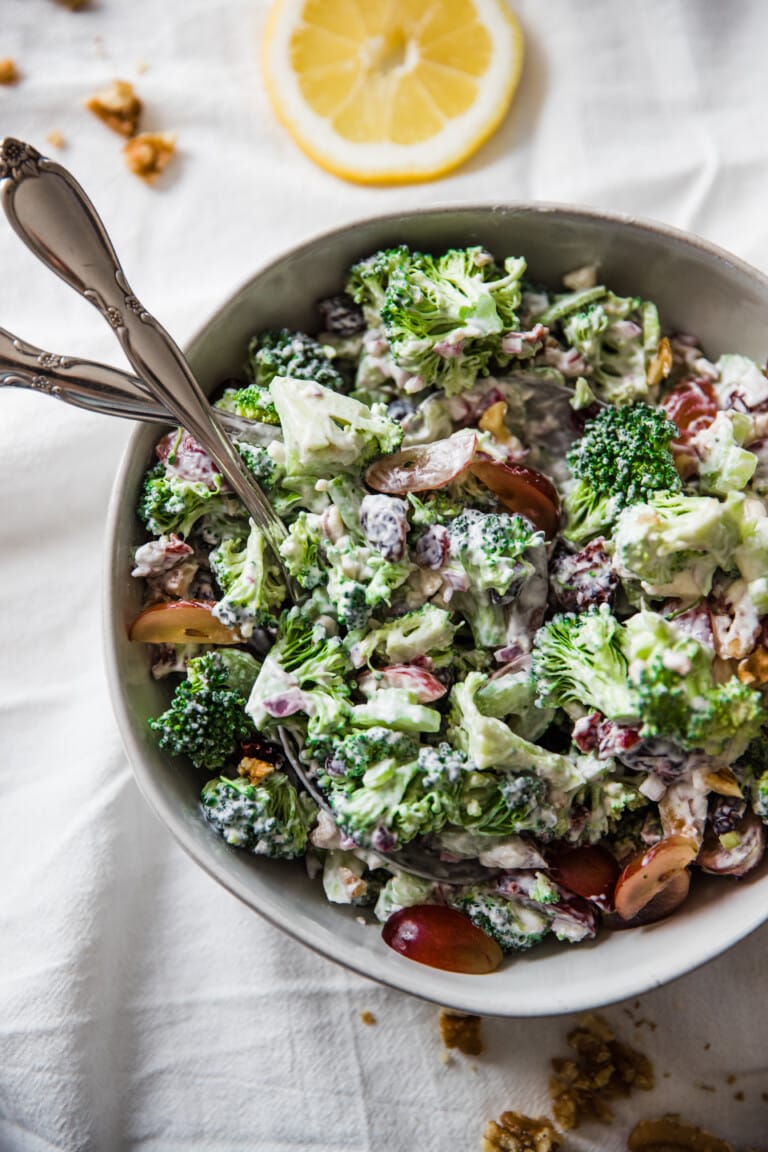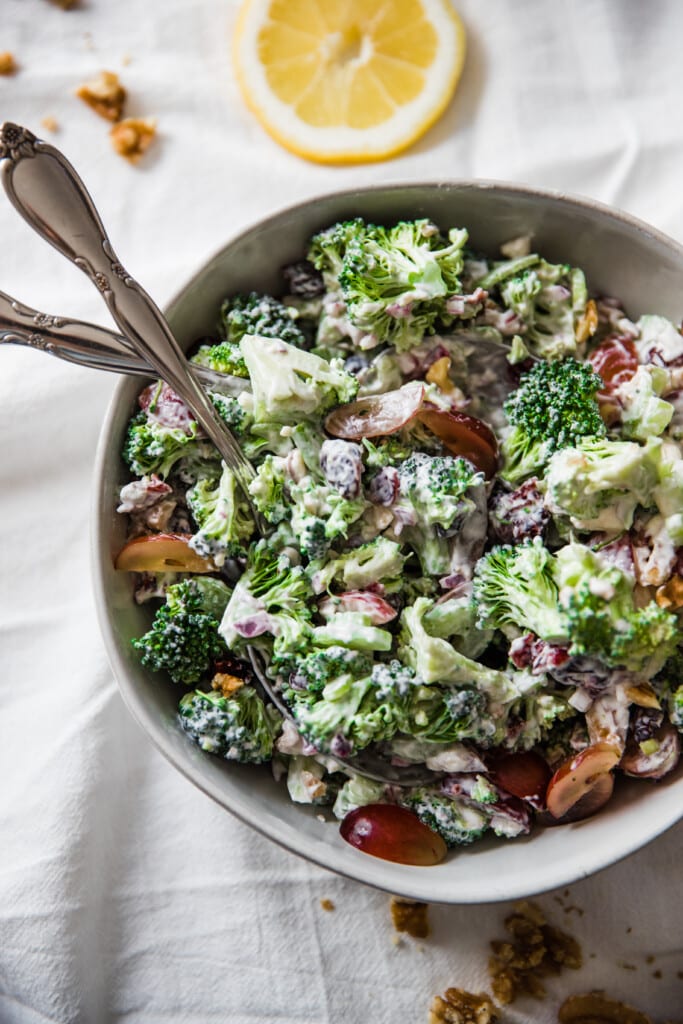 What is broccoli salad?
Broccoli salad is an easy salad that easily comes together with broccoli florets, red onions, dried cranberries and a few other ingredients. Everybody needs a good broccoli salad in their arsenal and mine is the best! Promise 😉
What goes into a broccoli salad?
Broccoli florets (pro tip: cut them nice and small (bite size) so it's a nice size to eat!)
Cheese: I use feta in this recipe but you can also use shredded cheddar or goat cheese
Dried cranberries
Red onion
Walnuts: Can sub with pecans, slivered almonds sunflower seeds, pine nuts, or leave em' out!
Bonus add ins: red grapes and celery
Dressing (I use 1/2 mayonnaise and 1/2 greek yogurt!)
Can you make this salads dairy free?
Yes, just use a dairy free cheese and a dairy free yogurt for the dressing! It's just as delicious!
As we head into summer, this can be a perfect make ahead side dish to bring to a gathering or for a light and nutritious salad to make for the family. I am positive it will be a crowd pleaser!
Dried Cranberry Broccoli Salad is a nutrient rich & satisfying Spring time side dish! The Dried Cranberries add a beautiful pop of color, fiber, and vitamin C! #krollskorner #broccolisalad
Click To Tweet
What are some of your favorite ways to enjoy dried cranberries? Let me know in the comments below!
References
Blumberg JB, Terri A. Camesano TA, Cassidy A, Kris-Etherton P, Howell A, Manach C, Ostertag LM, Sies H, Skulas-Ray A, Vita J. Cranberries and their bioactive constituents in human health. Adv Nutr. 2013;4:1–15.
Salvatore Micali, Gianmarco Isgro, Giampaolo Bianchi, Natalizia Miceli, Gioacchino Calapai, Michele Navarra (2014). Cranberry and Recurrent Cystitis: More than Marketing? Critical Reviews in Food Science and Nutrition,54:8,1063-1075.
Maki KC, Kaspara KL, Khoo C, Derrig LH, Schild AL, Gupta K (2016) Consumption of a cranberry juice beverage lowered the number of clinical urinary tract infection episodes in women with a recent history of urinary tract infection. Am J Clin Nutr,103:6,1434-1442.
Schell J, et al. Cranberries improve postprandial glucose excursions in type 2 diabetes. Food Funct., 2017,8, 3083-3090. DOI: 10.1039/C7FO00900C.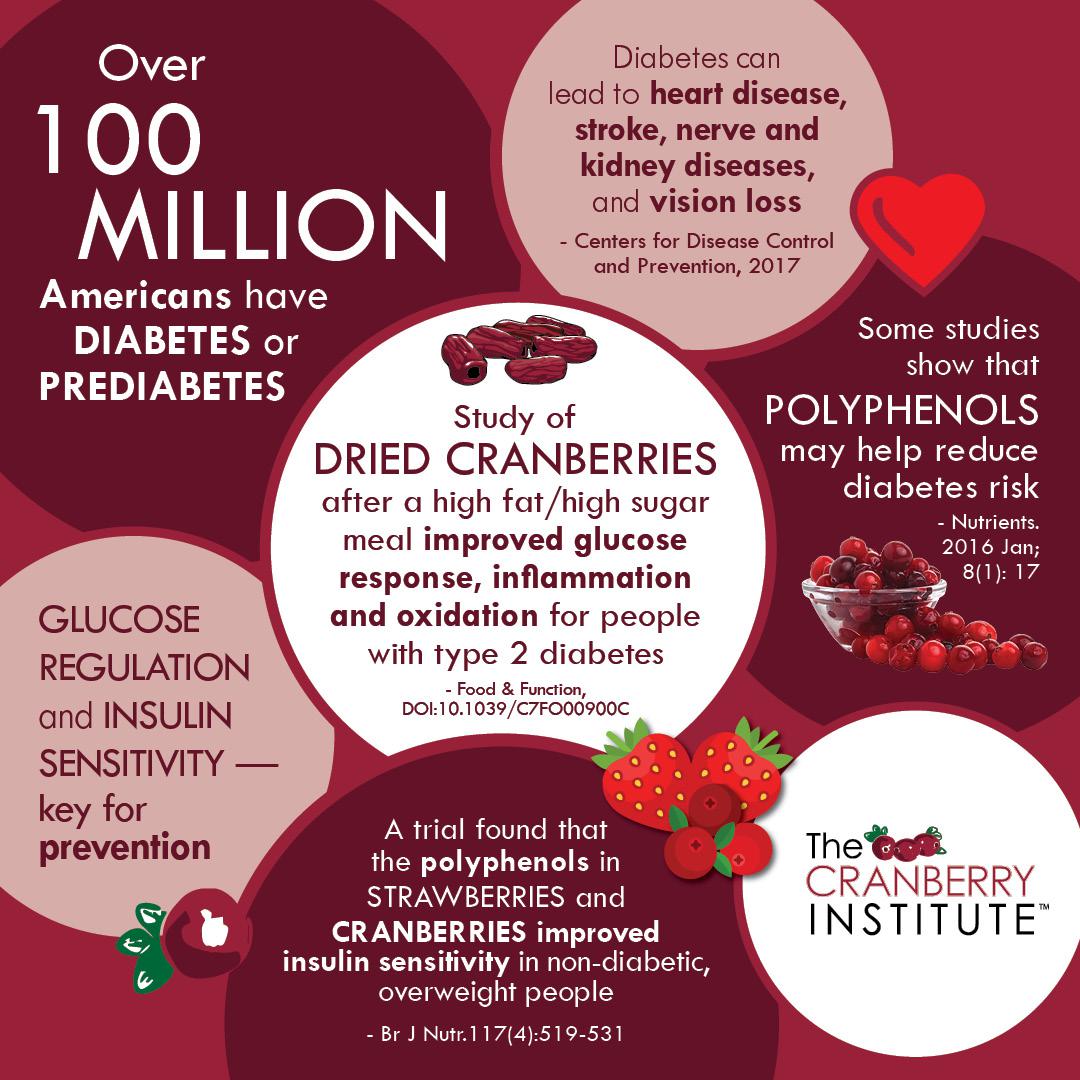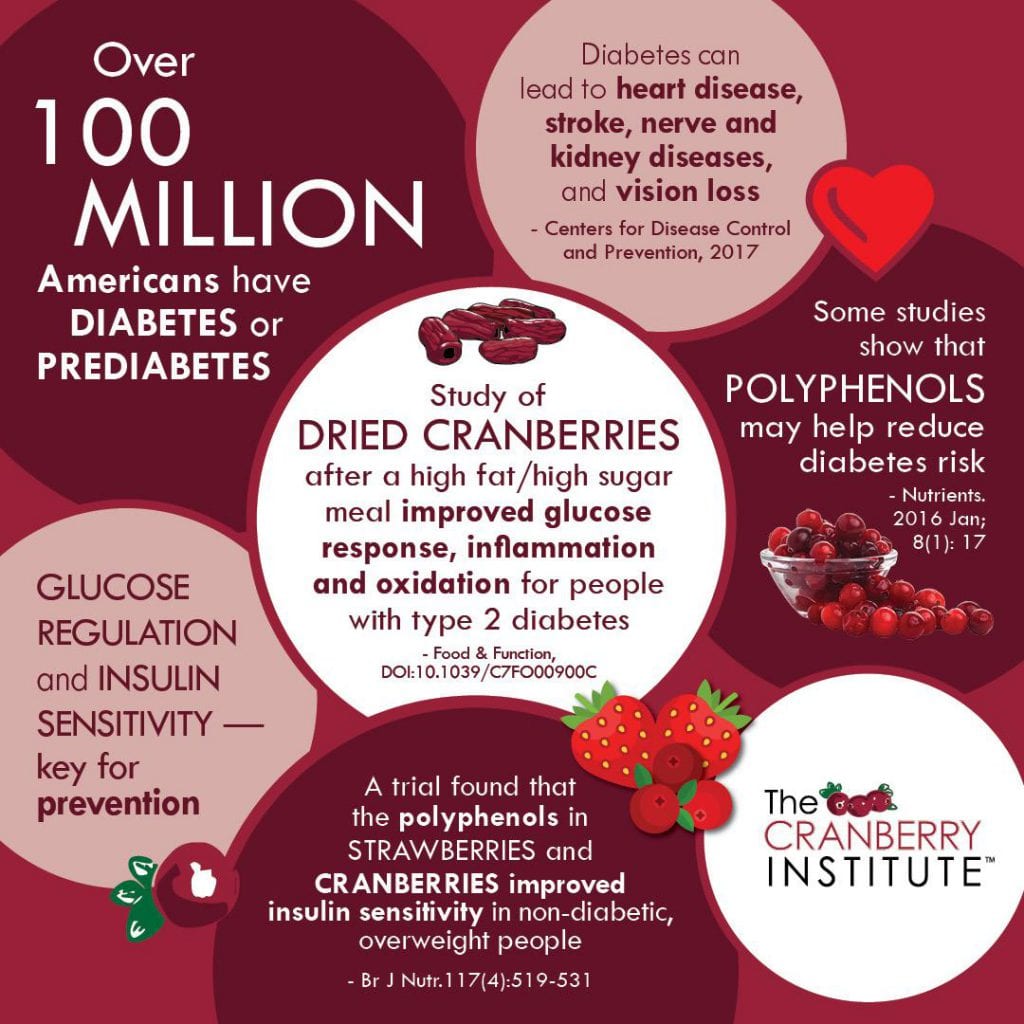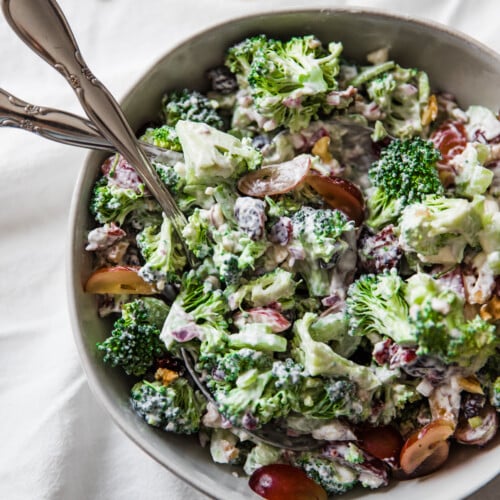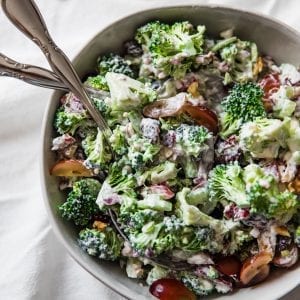 Dried Cranberry Broccoli Salad
Dried Cranberry Broccoli Salad is a nutrient rich & satisfying Spring time side dish! The Dried Cranberries add a beautiful pop of color, fiber, and vitamin C!
Print Recipe
Pin Recipe
Rate
Ingredients
1

head

broccoli, chopped

1

cup

dried cranberries

1

cup

red grapes, halved

1/2

red onion, diced

2

stalks

celery, chopped

1/2

cup

walnuts, roughly chopped

1/4

cup

feta cheese

2

Tbsp.

honey

1

Tbsp.

lemon juice

1/2

cup

mayonnaise

1/2

cup

Greek Yogurt
Instructions
Chop broccoli into bite sized pieces and place in large mixing bowl with dried cranberries, grapes, red onion, and celery.

In a smaller bowl, whisk the yogurt, mayo, honey, and lemon juice together until all ingredients are blended. Pour yogurt mixture over the broccoli mixture and stir. Next add the walnuts and feta and mix. Chill for about 20 minutes, then enjoy! Top with more dried cranberries if desired!

PIN THIS BROCCOLI SALAD FOR LATER!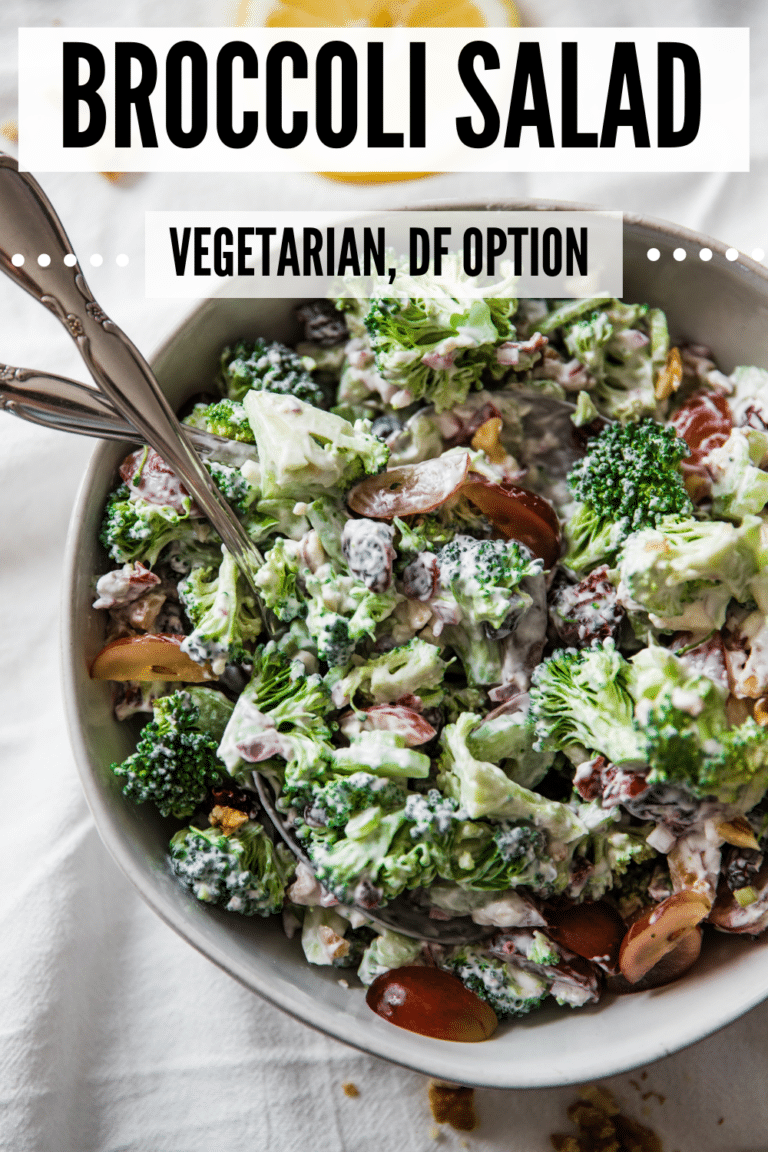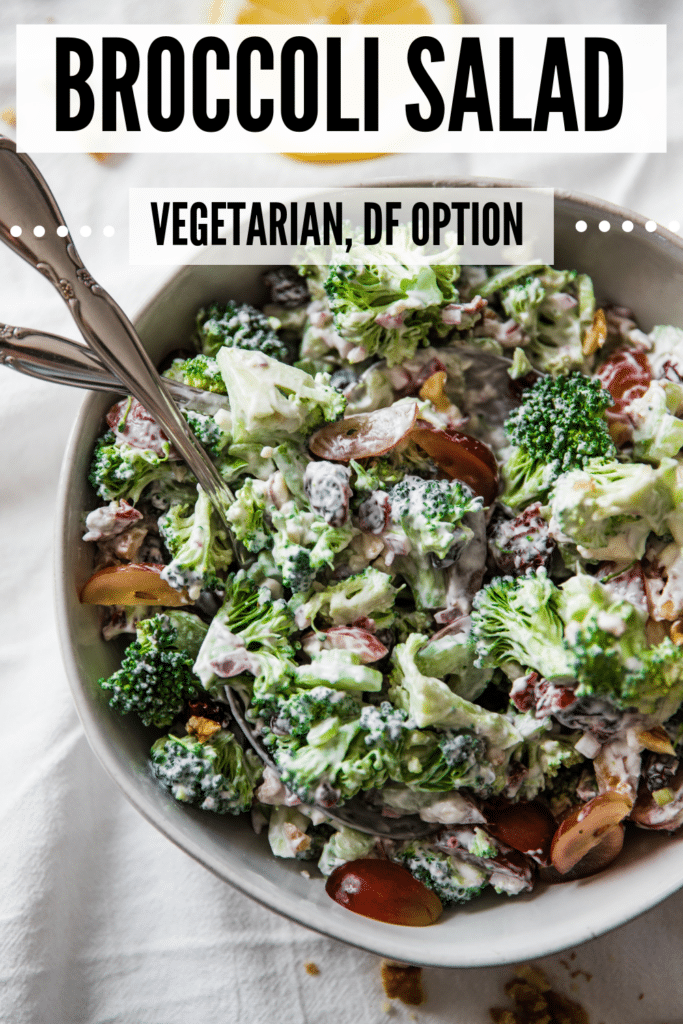 I'd love to see what you made!!
Share it with me on Instagram or Facebook and tag me @krolls_korner or use the hashtag #KrollsKorner!