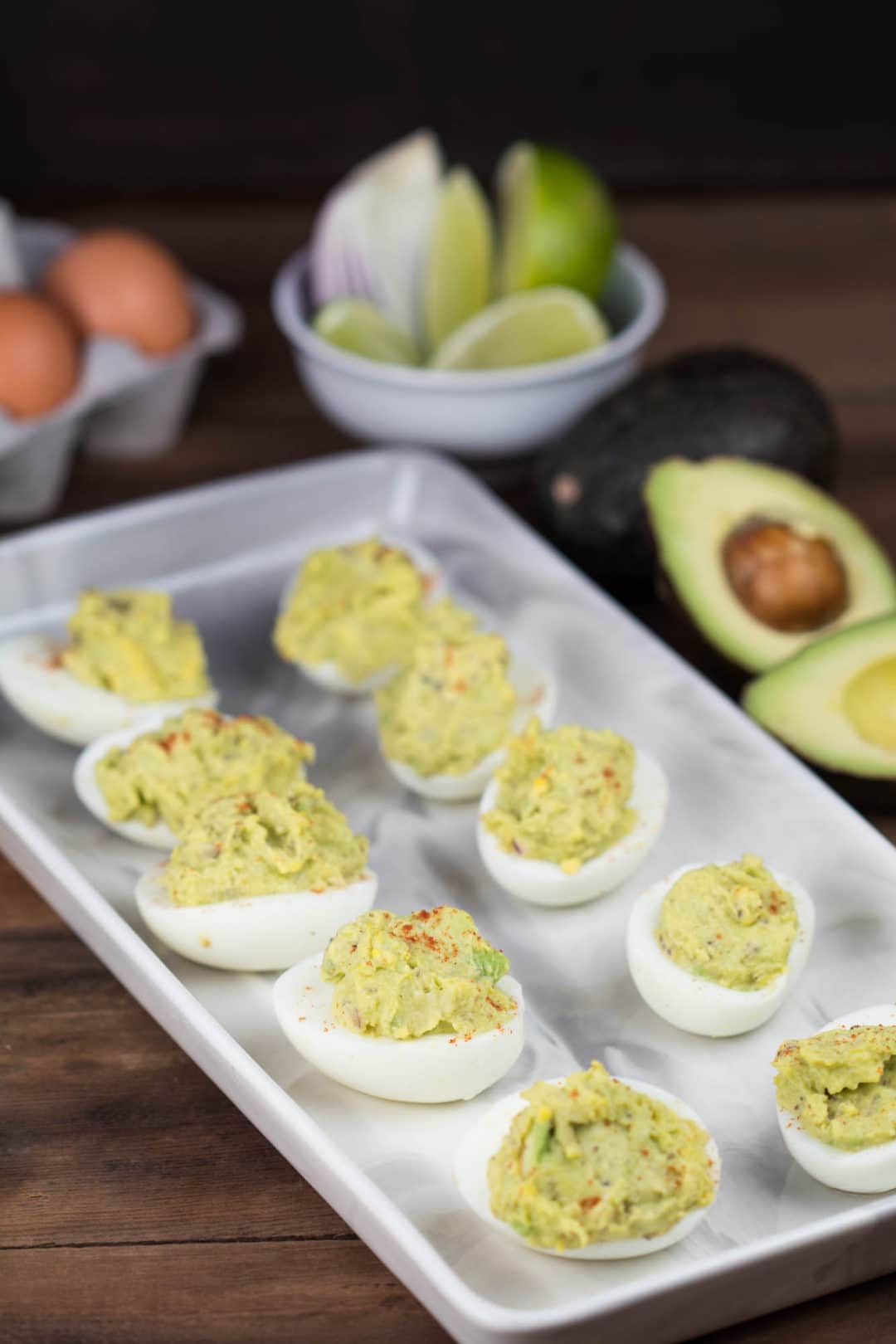 Crack into these delicious Avocado Deviled Eggs with your family and friends this Easter Sunday!
Happy Tuesday! I did not get around to posting yesterday sooo how was everyone's weekend? Busy I'm sure. I had a pretty relaxing weekend – didn't go anywhere or have anything planned to do around town. My brother and his wife had an impromptu BBQ on Saturday night and I brought these deviled eggs…everyone seemed to really like them so I thought hey, might as well put them on the blog!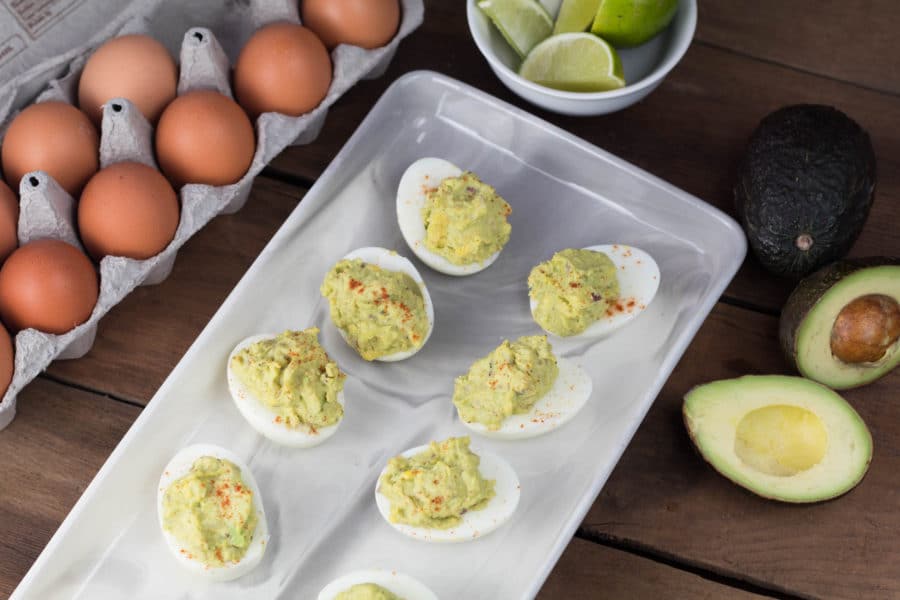 These 2-bite appetizers are typically high in calories, fat and sodium so I revamped my recipe by including the avocado and omitting the mayo. I am personally not a fan of mayo anyways so the classic deviled egg has never been appealing to me! This really is a healthful appetizer because it has healthful fats, vitamin A and B vitamins too. YUM!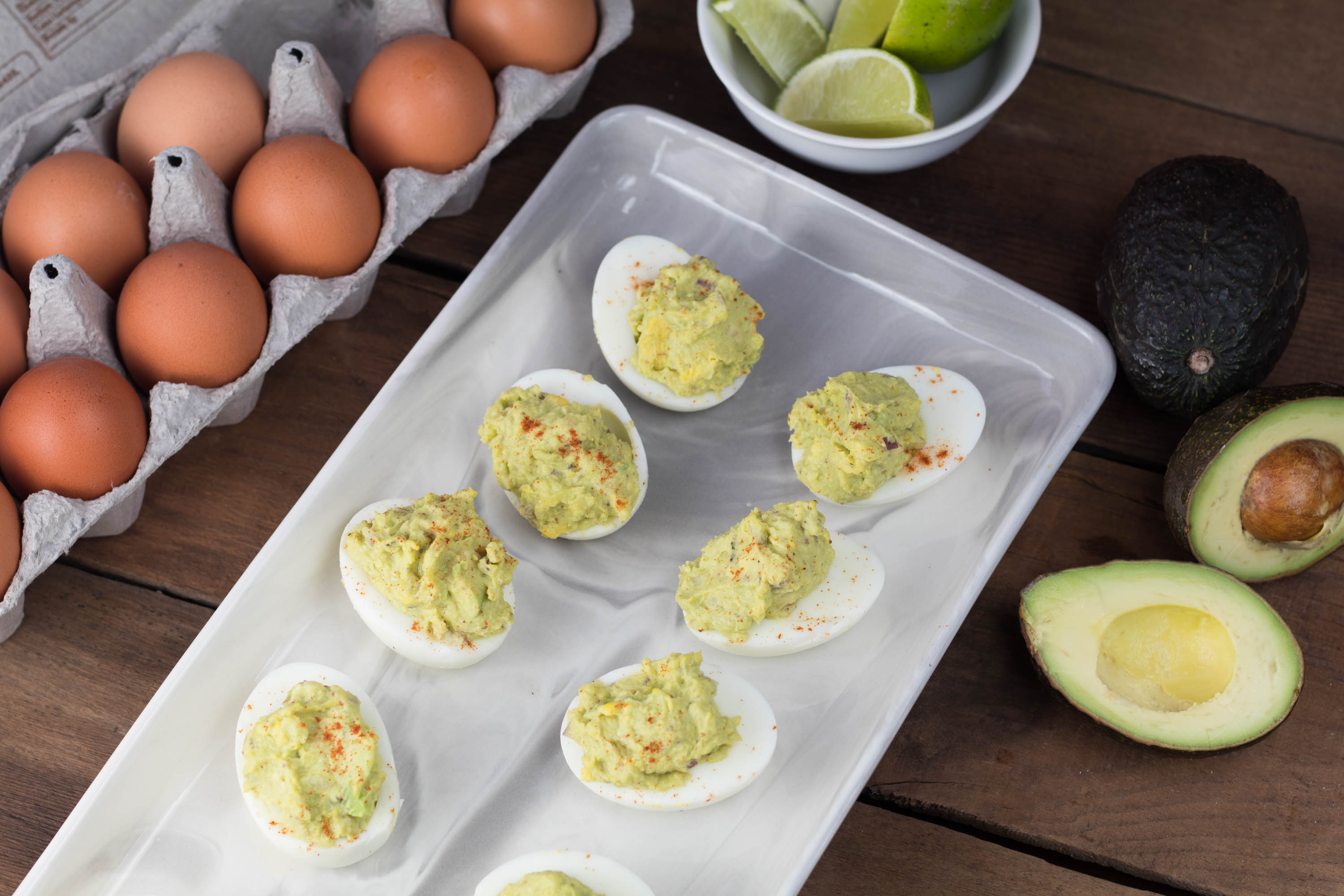 Easy Avocado Deviled Eggs
2015-05-03 10:02:23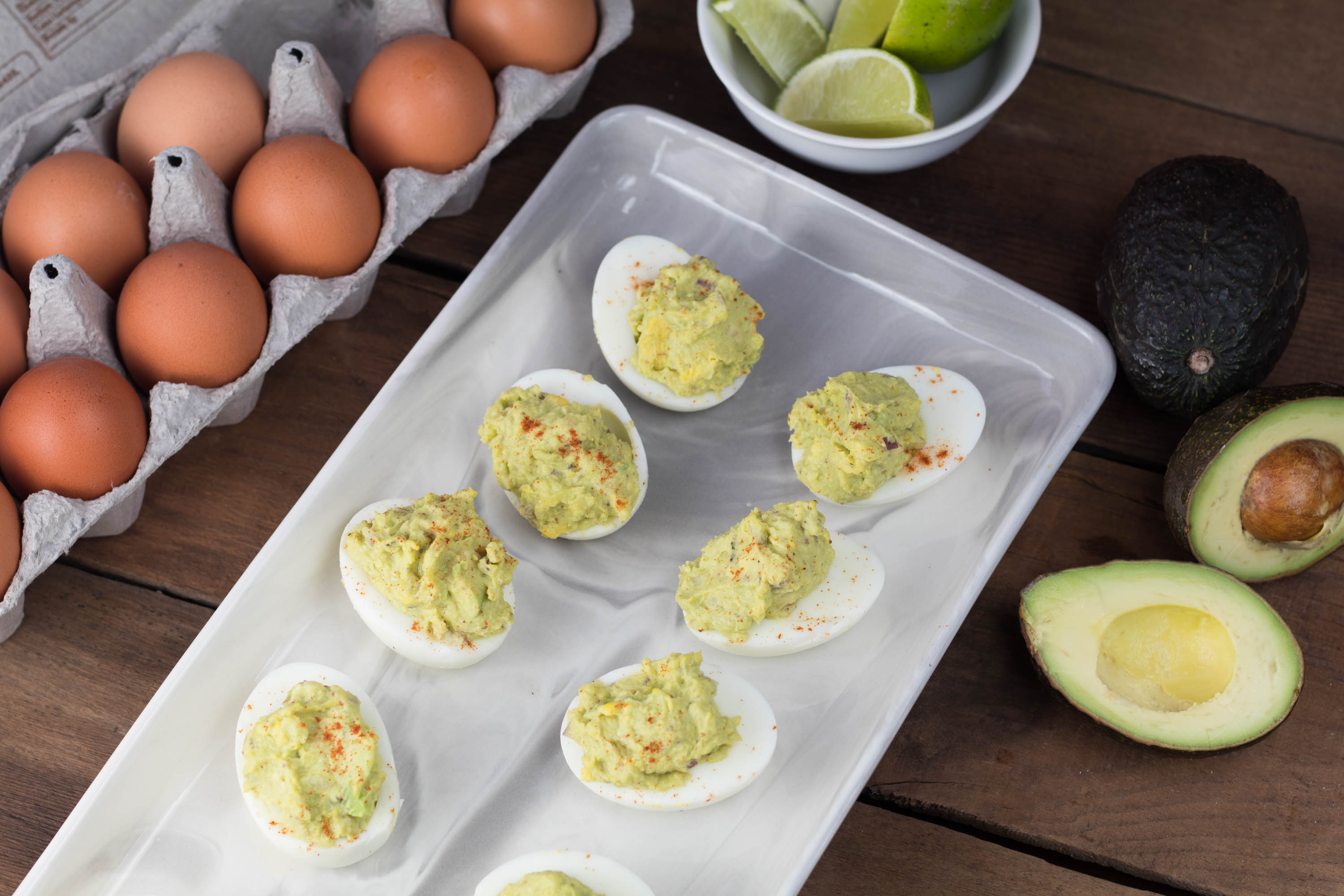 Serves 6
Ingredients
6 boiled eggs
1 large avocado
Juice from 1/2 Lime
1/2 tsp. garlic salt
1/4 cup red onion
1/8 tsp. dijon mustard
Salt and pepper to taste
Paprika or chili powder to sprinkle on top
Instructions
Halve the boiled eggs and remove the yolks, set the yolks in a bowl and place the egg whites on a platter.
Add the avocado to the bowl with the egg yolks and mash until mixed.
Mix in the lime juice, onion, mustard, salt and pepper, garlic salt. Stir together to combine.
Spoon the mixture into the egg while halves and sprinkle chili powder or paprika on top for color.
Notes
Check out my tips on how to make the perfect hard boiled eggs for this recipe! https://krollskorner.com/recipes/make-best-boiled-eggs/
Krolls Korner https://krollskorner.com/
I always thought deviled eggs were really hard to make. I am not sure why I had this thought but they just seemed "fancy" to me. In reality…deviled eggs are SO easy! The hardest part is probably boiling the eggs and making sure when you remove the shell the egg whites still look nice and pretty. I wrote a post on
how to make the perfect hard boiled egg every time
that might help you out with this recipe too!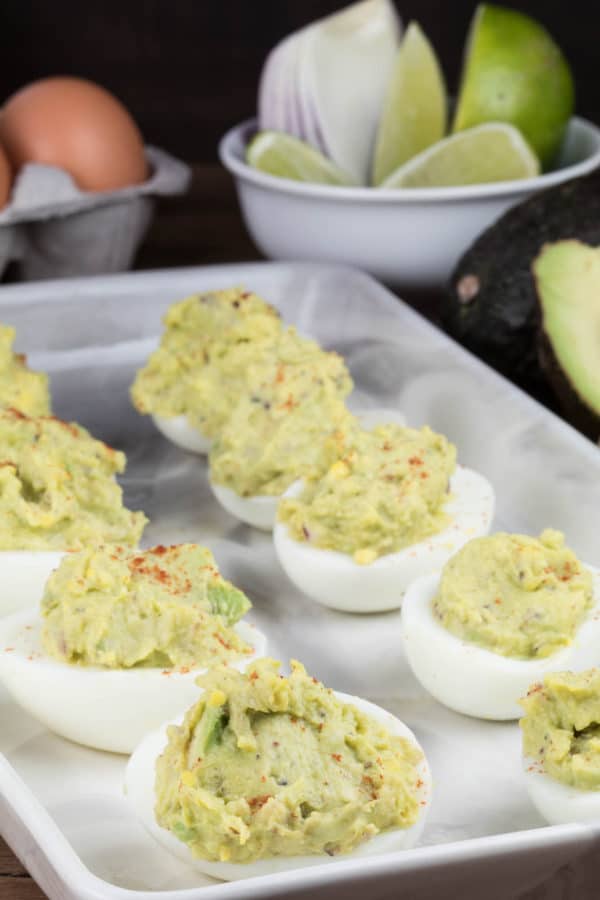 No time to look now? Pin this recipe for later!

What are you making this Easter? Any family traditions? I'd love to hear!
Did you make this recipe? Tag @krolls_korner on Instagram or send me a pic, I'd love to see!
Let's Connect!
Looking for easy and healthy recipes? Head over to my Pinterest page to get inspired!