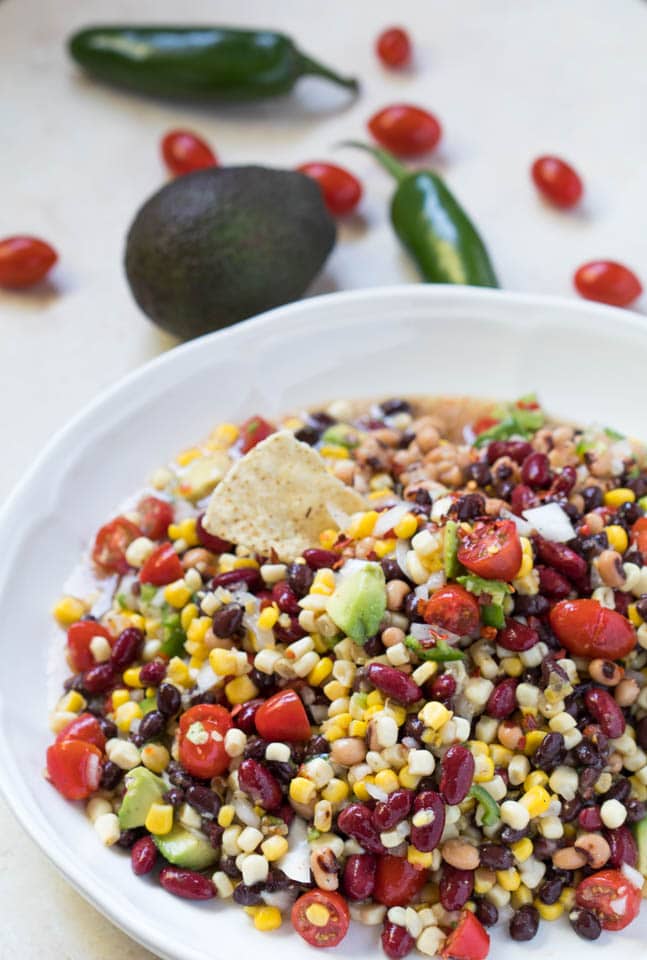 Think Texas caviar…but better! This Vegetarian Bean Dip is a crowd pleaser!
If you want a new homemade bean dip for your family and friends…this is it. It is simple, healthy, and delicious too! I recommend to buy the low-sodium cans of beans (and make sure to rinse them nicely). Or, if you have extra time on your hands you can purchase the bagged beans and cook them prior.
I originally got this recipe from my Aunt and I loved it and had to tweak it to make it my own. I make it for get togethers quite often and it is always a hit! You can serve it with sliced cucumbers, chips, or just eat it how it is.
Hope you all are having a GREAT weekend and enjoy this bean dip!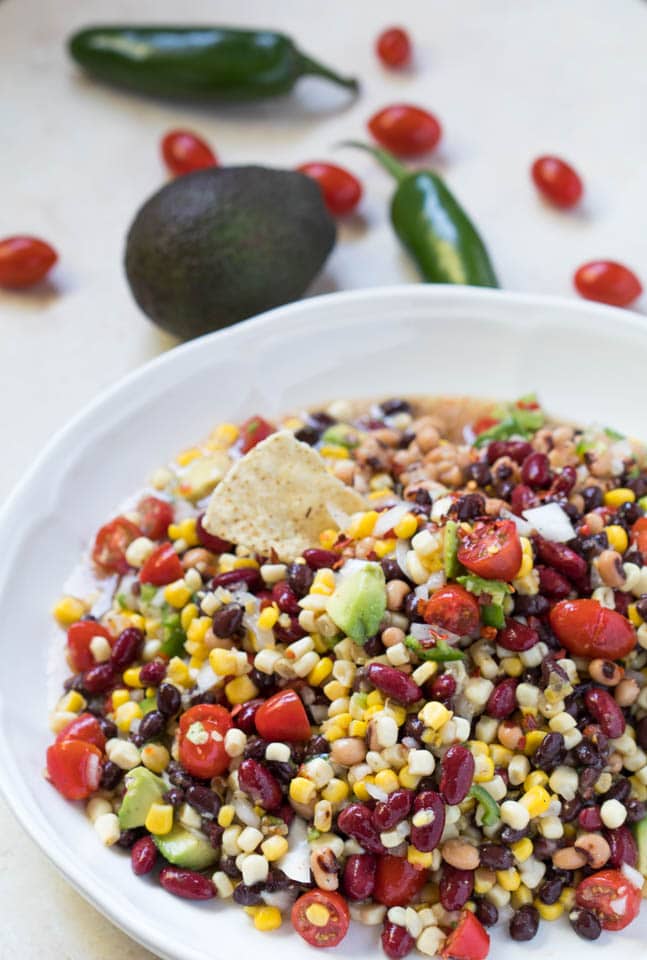 Vegetarian Bean Dip
2015-02-15 20:37:52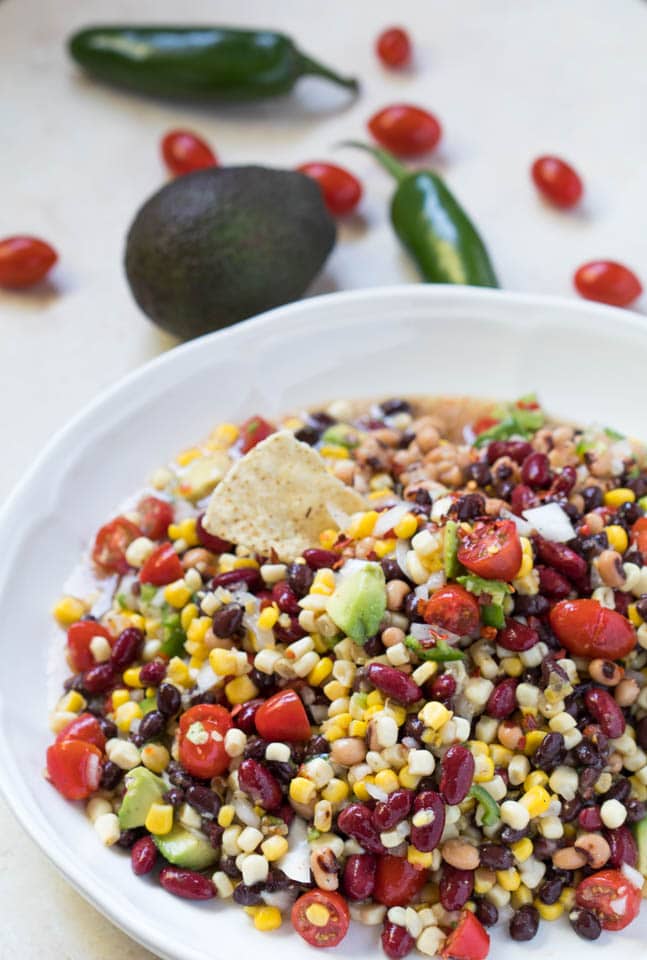 Serves 10
Ingredients
1 can black beans
1 can kidney beans
1 can black eyed peas
1 can yellow corn
1 can white corn
1 cup sliced cherry tomatoes
1 medium white onion
1-2 jalapeños
1 Hass avocado
1/2 tsp garlic powder
1/2 tsp red pepper chili flakes
Salt and pepper to taste
Italian dressing of your choice
Instructions
Rinse and strain beans and corn.
Combine in large serving bowl. Add diced tomato, onion, jalapeños, and avocado. Add in salad dressing and seasonings.
Refrigerate overnight to get the best flavor.
Enjoy with chips or veggies.
Krolls Korner https://krollskorner.com/

Check out the video I made for this too!
Did you make this recipe? Tag @krolls_korner on Instagram or send me a pic, I'd love to see!
Let's Connect!
Looking for easy and healthy recipes? Head over to my Pinterest page to get inspired!