Drinks & Smoothies
Turmeric Milk – "The Golden Milk"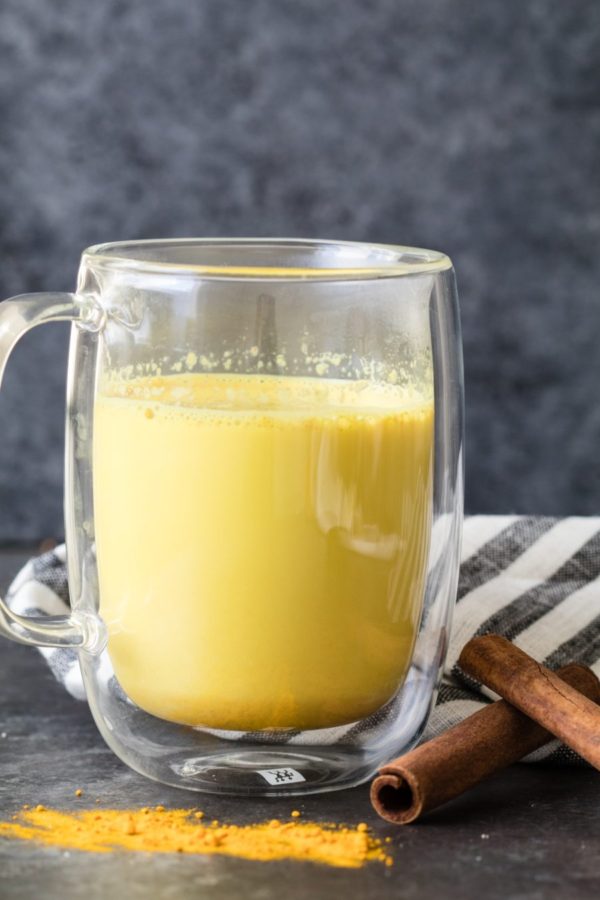 Turmeric Milk is full of anti-inflammatory and antioxidant properties and is the perfect warm drink to sip on over the winter months!
If you are looking for another night time drink to have besides hot tea, you have come to the right place! There are so many benefits to this super/golden spice – turmeric – and I often find myself not knowing where to use it in my cooking. But I have started to use it in soups, salads, smoothies, and even use it to give my cauliflower popcorn that golden buttery look. The other day when I was on Pinterest, I saw someone Pinned Turmeric milk and I was SO excited to see what the hype was about and decided to make some of my own.
This drink is crazy healthy for you. The concoction of ingredients gives those other health smoothies a run for its money. I mentioned benefits of turmeric but did not say what specifically they are yet. According to the Food & Nutrition Magazine by the Academy of Nutrition and Dietetics…this golden spice is known to aid with digestion and liver function, help relieve arthritis pain, aid with heartburn, stomach ulcers, gallstones, inflammation and even may prevent some cancers. Curcumin is the chemical found in turmeric and it may have anti-inflammatory, anticancer and antioxidant properties, according to early findings from animal and lab studies (the findings have not been confirmed in humans).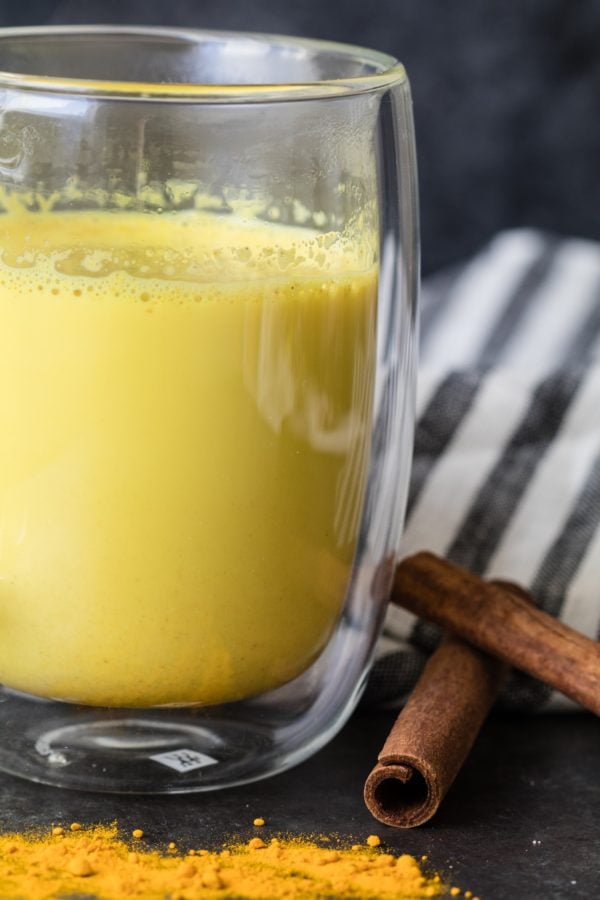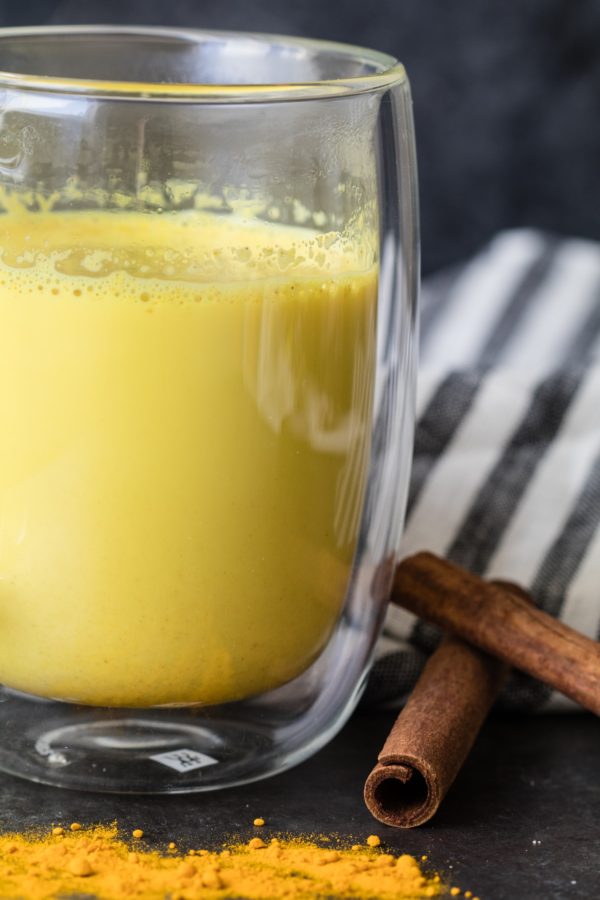 Turmeric milk is not only good for you but its delicious too. The bold, warm, and earthy flavors win me over every time. I hope you like it too!
What is your favorite way to cook with turmeric? I would love to know! 🙂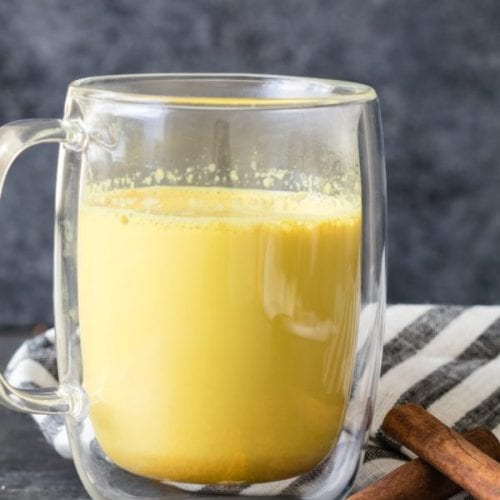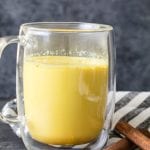 Turmeric Milk
Print
Ingredients
2

cups

unsweetened almond milk

or Coconut milk or milk of choice

1

Tbsp.

honey or maple syrup

3/4

tsp.

ground turmeric

1

cinnamon stick

1/8

tsp.

cinnamon

1/8

tsp.

ground ginger or a pinch of freshly grated ginger

pinch

of pepper or whole peppercorns

dash of cayenne
Instructions
Pour all of your ingredients into a small saucepan, whisk together and bring to a light boil.

Reduce heat to low and simmer for 20 minutes.

Using a cheesecloth, strain out cinnamon, peppercorns, and ginger if you have large pieces. Serve warm with an extra dash of cinnamon.



I'd love to see what you made!!
Share it with me on Instagram or Facebook and tag me @krolls_korner or use the hashtag #KrollsKorner!