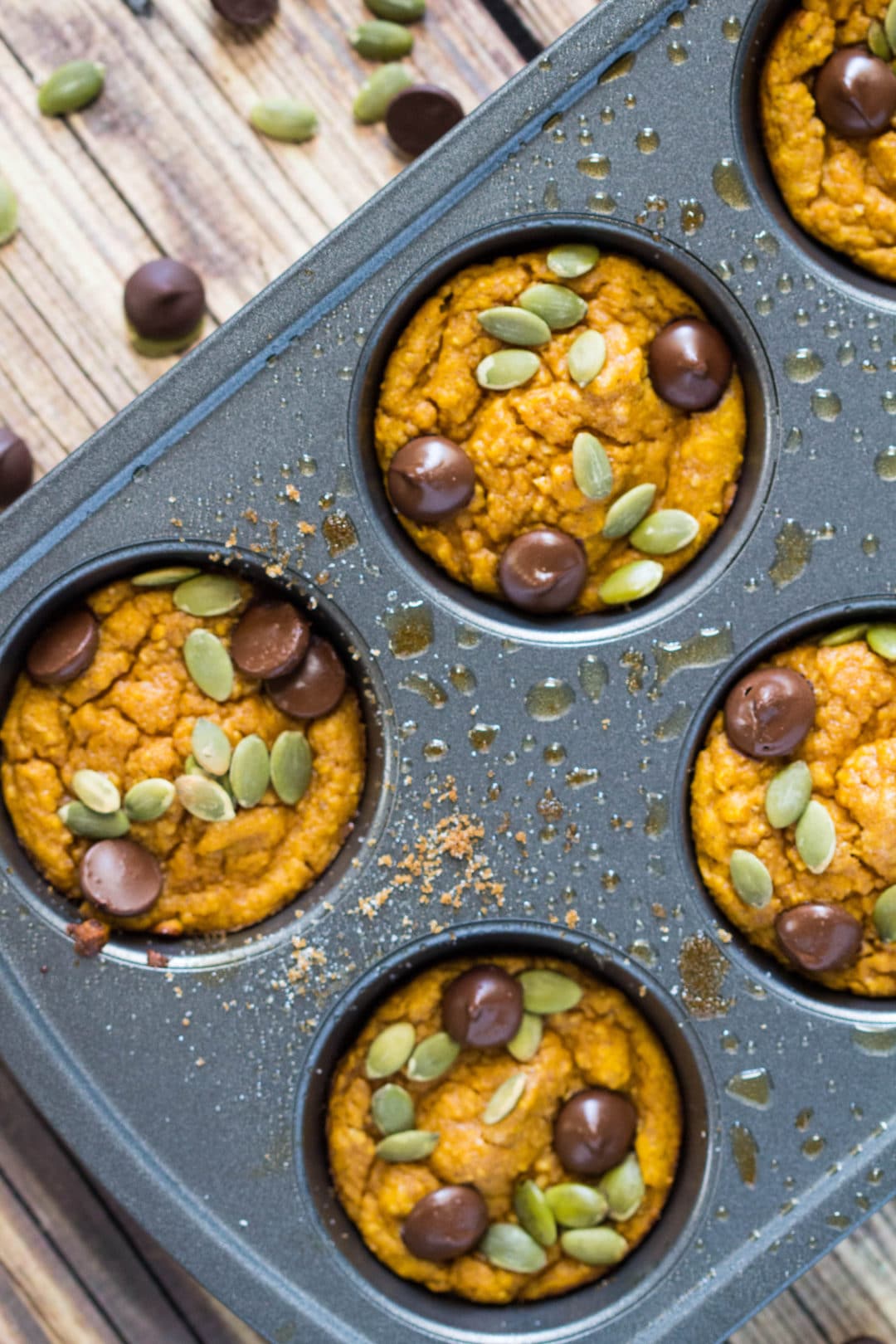 Flourless Greek Yogurt Pumpkin Muffin Bites are the perfect way to get acquainted with Fall and you'll be sure to FALL in love with them!
To be honest…the reason why these are "flourless" is because I did not have any flour in the house and did not feel like running to the grocery store! haha! What kind of a food blogger doesn't have All-purpose flour in her kitchen? Yeah, weird…I know. Using the food processor and making "oat flour" worked out perfectly for this recipe though!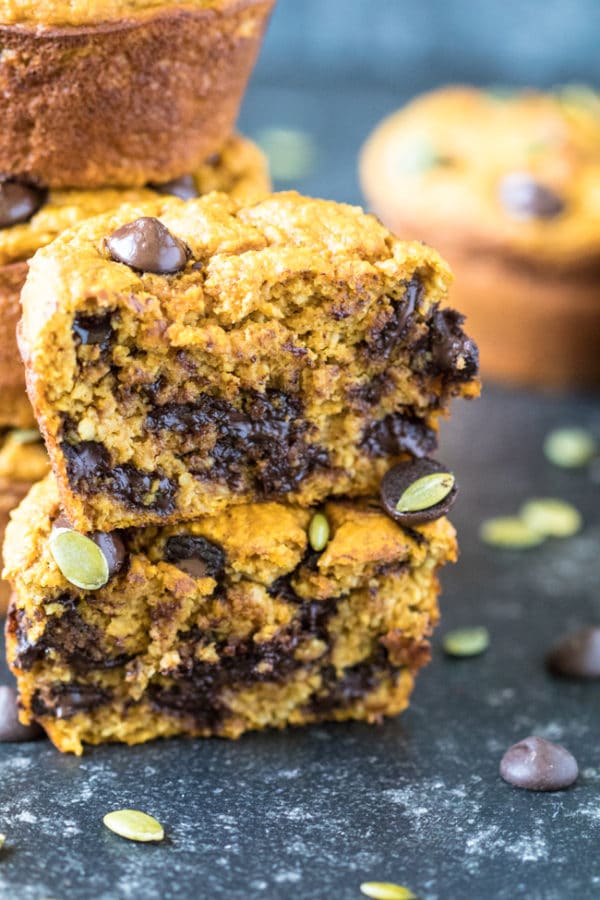 With adding in Greek yogurt and using oats in place of All-purpose flour I say these are a great alternative to curb a sweet tooth. I used pepitas and dark chocolate for my toppings for an extra nutritional boost! These bad boys even have turmeric in them! Who says muffins can't be healthy?! 🙂 These muffins have been such a hit this fall I am SO happy! I just made them and I cannot wait to make them again!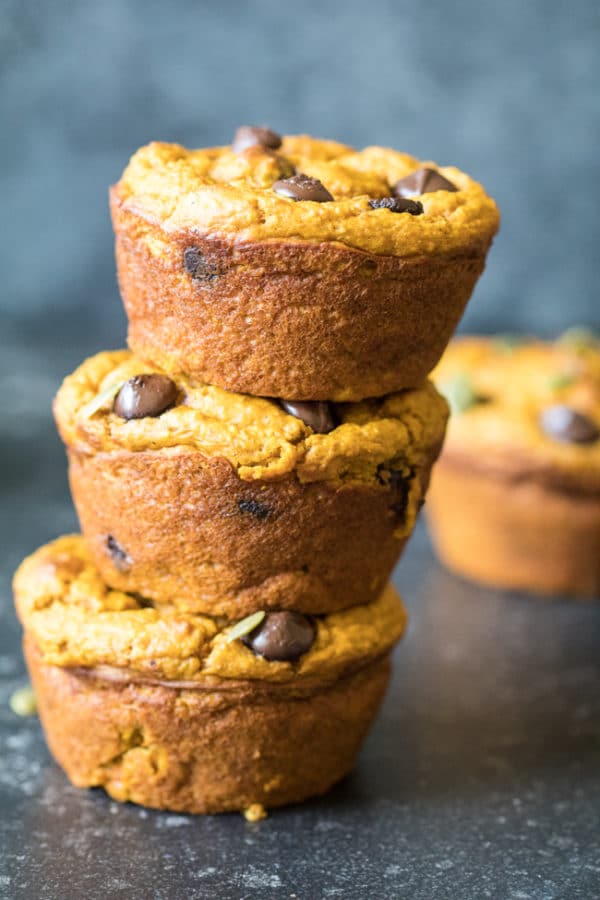 Flourless Greek Yogurt Pumpkin Bites
2016-09-12 18:17:32
Ingredients
1 cup Greek yogurt
1 cup canned pumpkin puree
2 eggs
2 cups rolled oats
1/4 cup vegetable oil
2 Tbsp. honey
2 tsp. baking power
1/2 tsp. baking soda
1 tsp. cinnamon
1/2 tsp. nutmeg
1/2 tsp. pumpkin spice
1/8 tsp. turmeric
1 tsp. vanilla extract
Recommended toppings: pepitas, dark chocolate chips
Instructions
Preheat oven to 400 degrees F and spray cupcake tin with pam. (I used cupcake tin instead of muffin because I wanted smaller muffins, but you can make 6 large muffins or 12 cupcake size bites). Set aside.
Using a food processor, blend the oats for 30 seconds. Then add in remaining ingredients (except pepitas and chocolate chips). Blend until creamy smooth.
Pour into cupcake tins - filling about half way. Sprinkle with pepitas and chocolate chips.
Bake for 18 minutes or until you can stick a toothpick in a muffin and it comes out clean. Let cool for a few minutes and enjoy! (You can fold in a few chocolate chips in too prior to baking).
Notes
Adapted from Running with Spoons
Krolls Korner https://krollskorner.com/