Cauliflower Popcorn
Appetizers & Snacks | Published on Mar 31, 2015 | Last modified on Aug 20, 2019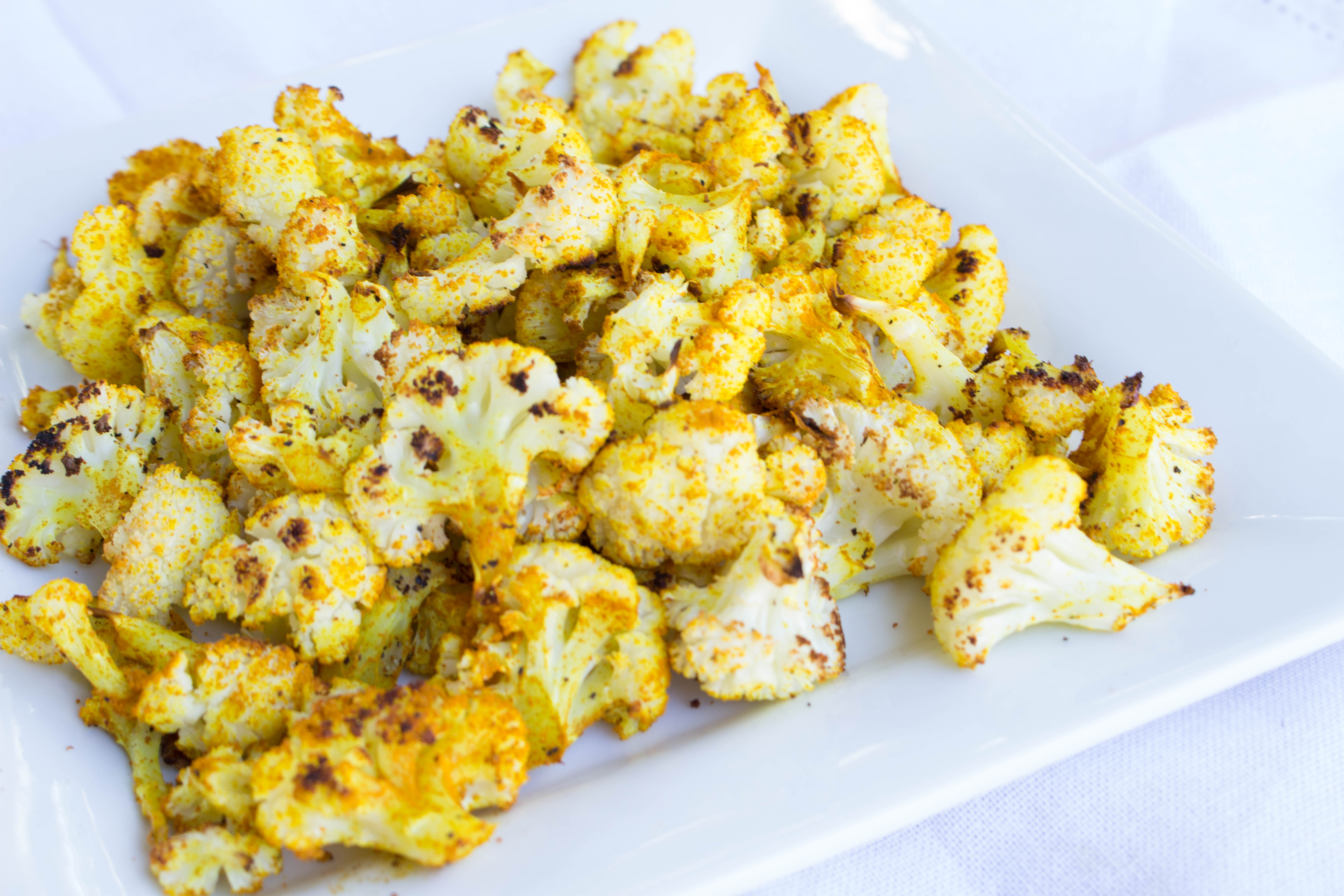 I found this recipe on KidsEatRight.org made by Dawn Jackson Blatner last year and I make it all the time now! It is so simple and such a healthy alternative to regular buttery popcorn. This makes for a great Meatless Monday dessert or even as an appetizer. It has the same crunchy goodness as regular popcorn but without the added salt, fat or calories.
Cauliflower has certainly been a big hit so far in 2015 with cauliflower pizza crust…cauliflower mashed potatoes, and now cauliflower popcorn is making its way into the scene! Most people may think since cauliflower is a white vegetable it may not contain many nutritious benefits but it actually does! It contains fiber, B-vitamins, vitamin-C, calcium, folate, and much more. This nutrient dense veggie is part of the cruciferous vegetable family and contains antioxidants, phytochemicals which can help protect against cancer.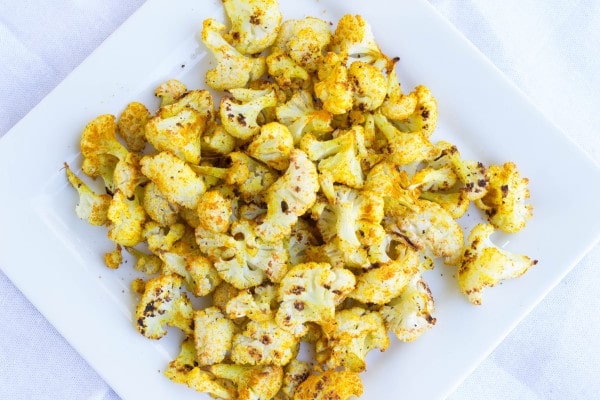 And to top it off (literally) turmeric is added to give it that "buttery" look! Turmeric is a wonderful spice with also more cancer fighting compounds. This is a win-win dessert if you ask me!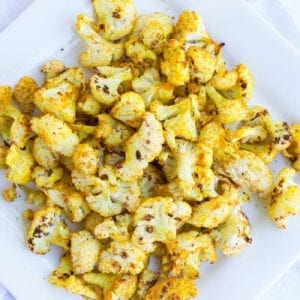 Ingredients
1

head cauliflower

Pinch

of salt

pepper, turmeric and garlic powder

Cooking spray.
Instructions
Preheat oven to 425 degrees F.

Line baking sheet with parchment paper.

Break up cauliflower into popcorn size pieces with your hands or a small knife. Place cauliflower pieces onto baking sheet. Break up any big pieces you may see.

Spray cooking spray on top of cauliflower pieces. Then season with pepper, salt, garlic powder, and turmeric. Toss together with your hands.

Place in oven and cook for ~25 minutes.
Notes
Recipe inspired by Dawn Jackson Blatner with KidsEatRight

I'd love to see what you made!!
Share it with me on Instagram or Facebook and tag me @krolls_korner or use the hashtag #KrollsKorner!