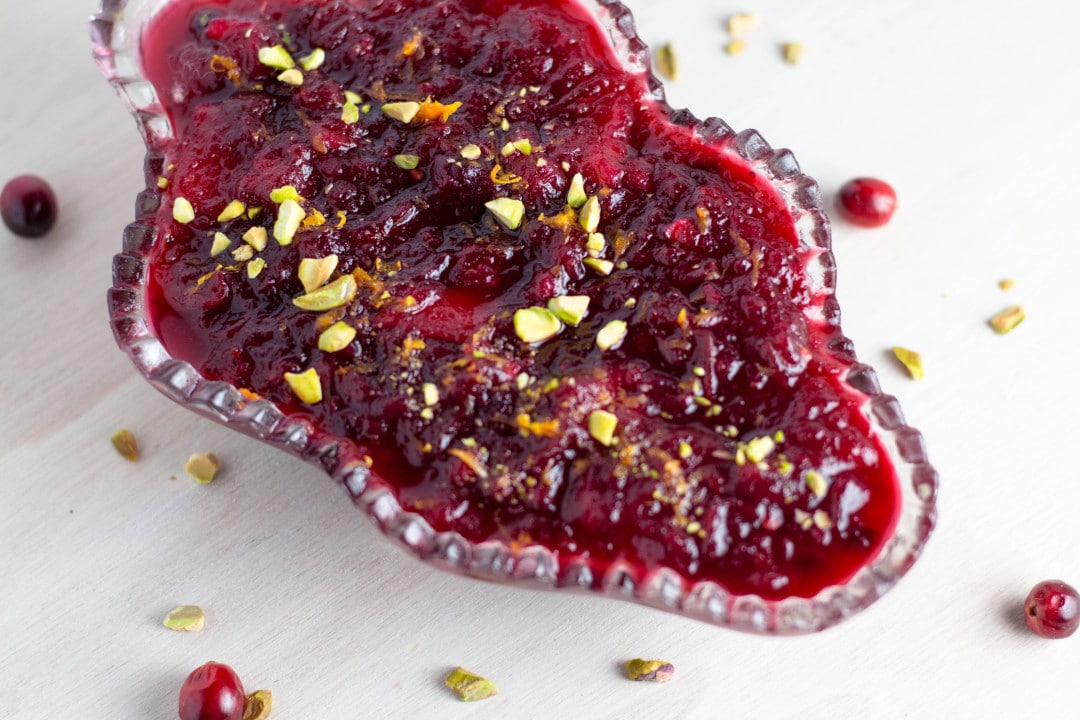 Happy Thanksgiving everyone! I hope you all had a wonderful day filled with family, laughter, and food of course. Yes – I realize I am posting this recipe once all of the Thanksgiving cooking has come to an end. BUT – who says you can't enjoy cranberry and turkey after Thanksgiving? Or perhaps ever for Christmas dinner! We make this cran sauce every year because it is just so freaking delicious. WARNING: yes, there is added sugar. This is not a low-sugar or carbohydrate recipe so be sure to limit your portion to 1/4 cup! All in all I hope everyone had a blessed day. We have SO much to be thankful for every day of the year – not just today. Remember that! <3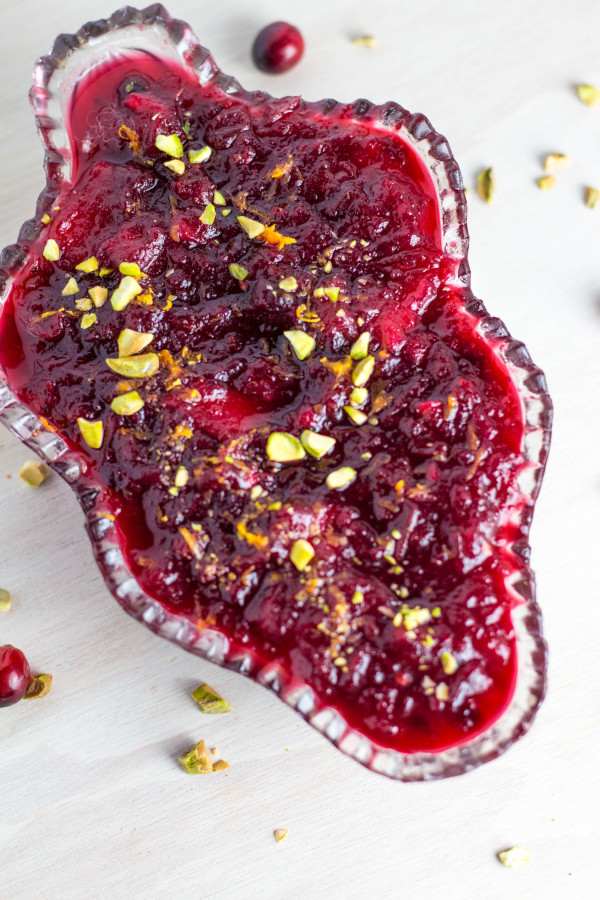 Cranberry-Ginger Sauce
2015-11-26 20:03:39
Ingredients
1 cup white sugar
1/2 cup Fresh Orange Juice
1/2 cup white wine
1 cinnamon stick
2 cups diced, peeled Granny Smith Apples
1 1/2 tsp. minced fresh ginger
1/8 tsp. red pepper chili flakes
1 -12 oz. package fresh cranberries
1 Tbsp. orange zest
1/2 cup chopped Pistachios
Instructions
Combine the first 4 ingredients in a large sauce pan, bring to boil - about 3 minutes or until sugar dissolves, stir frequently.
Add in apple, ginger, pepper flakes and cranberries - stir and bring this to a boil.
Reduce the heat and simmer for 35 minutes, or until thick.
Remove from heat and stir in the orange zest. Cool and then stir in pistachios. Makes ~4 cups. YUM!!
Krolls Korner https://krollskorner.com/