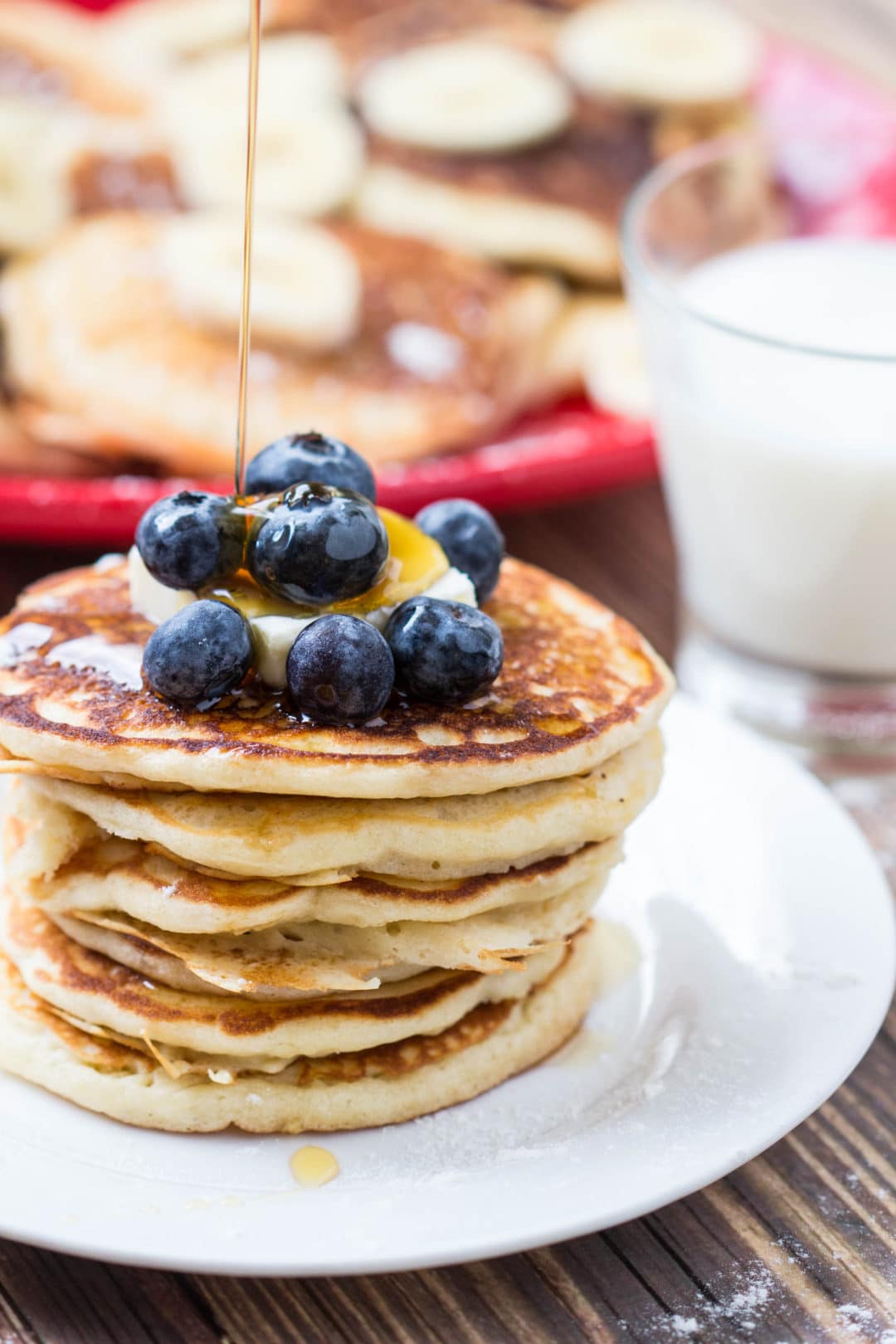 This buttermilk pancake recipe is from a post I published in 2015, I have remade the recipe and taken new pictures 🙂 Enjoy!
In honor of National Pancake Day…I wanted to simply pop in and share this delicious buttermilk pancake recipe with you all. I was brainstorming about what type of pancake I wanted to make for this day…I even asked my Facebook friends for some input! However, I wanted to take things back to the basics and really enjoy a yummy pancake.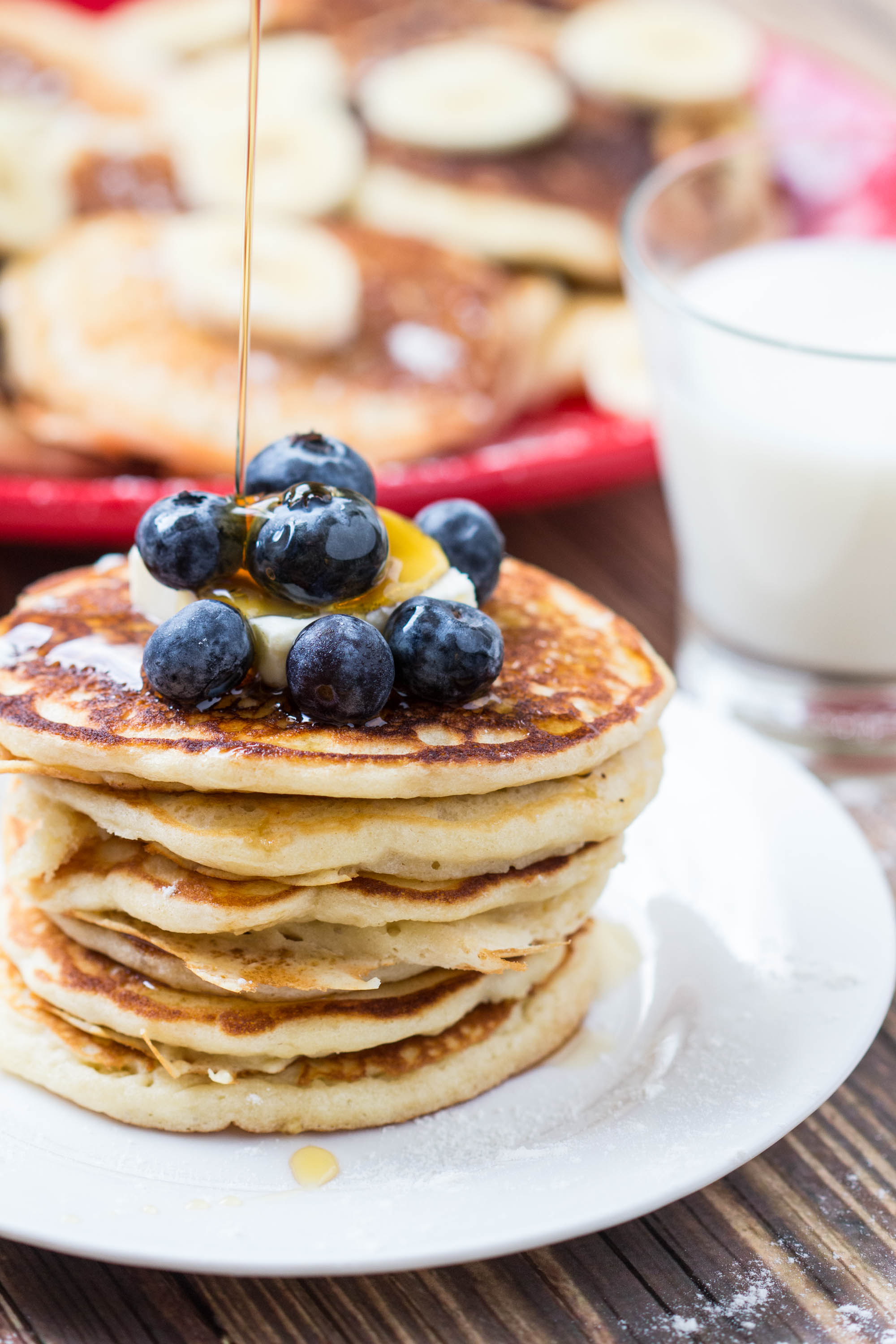 The Best Buttermilk Pancakes
2015-09-26 14:29:43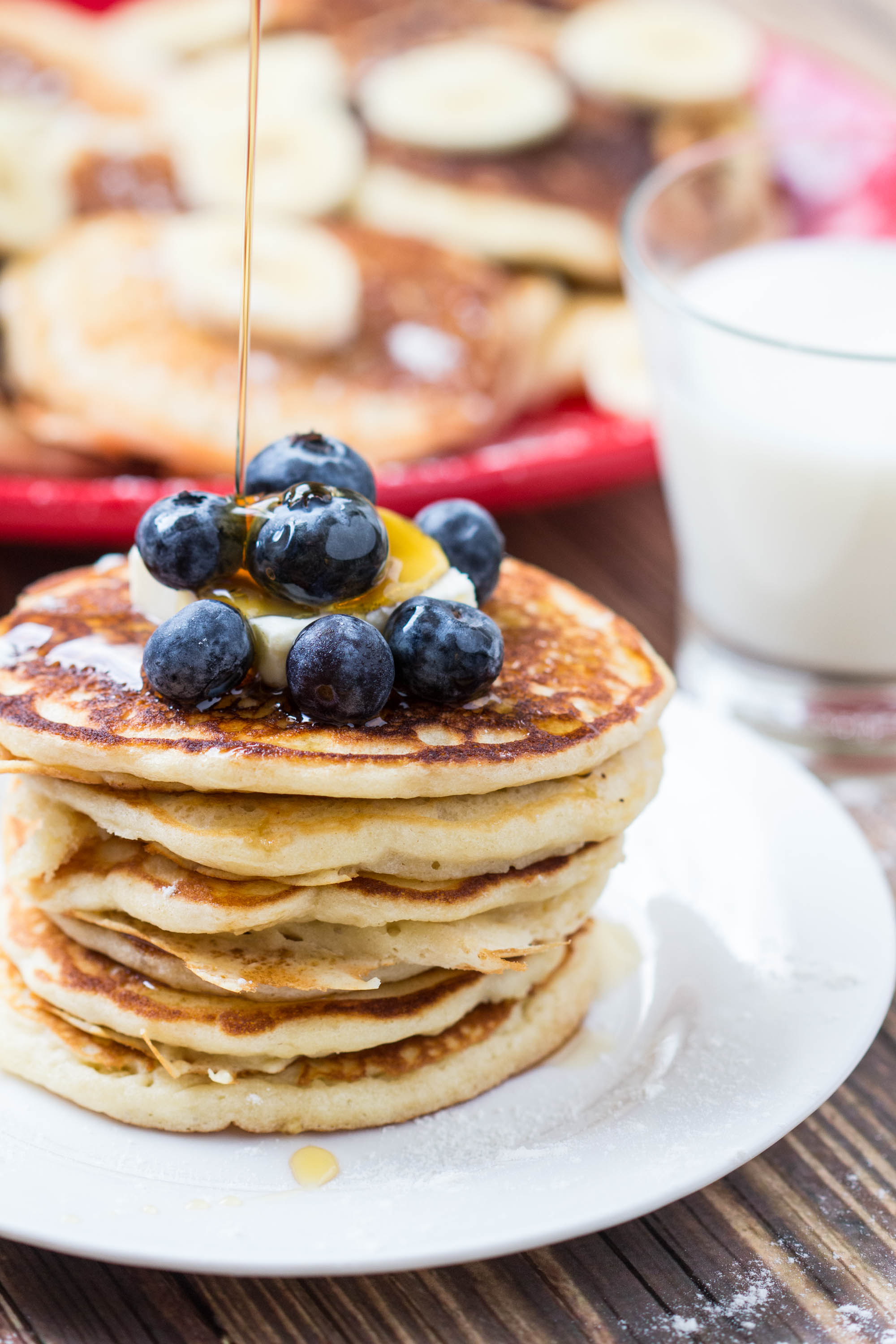 Dry
2 cups flour
3 tablespoons sugar
3 teaspoons baking powder
1/2 teaspoon salt
Liquid
2 large eggs (separate whites and yolk)
3 cups buttermilk
4 tablespoons vegetable oil
1/2 teaspoon vanilla extract
Instructions
In a medium bowl, mix all dry ingredients. In a separate bowl, mix all liquids...except the egg whites, set egg white aside. Take the liquid ingredients and slowly mix it into the dry ingredients, being sure not to over mix. Let this mixture sit for 5 minutes.
During that 5 minutes....use a hand beater or KitchenAid to beat the eggs whites to a soft peak. Fold in the egg whites into the batter that has been sitting.
Place a griddle over medium heat, spray with pam. Once griddle is warm enough, begin to scoop your pancakes onto it in the size you prefer. Flip once bubbles have covered at least half of the pancake, go ahead and flip them. Remove pancake and repeat until batter is gone.
Enjoy with syrup, butter, peanut butter...or whatever you enjoy the most!
Krolls Korner https://krollskorner.com/