Breakfast
Classic Buttermilk Waffles from Scratch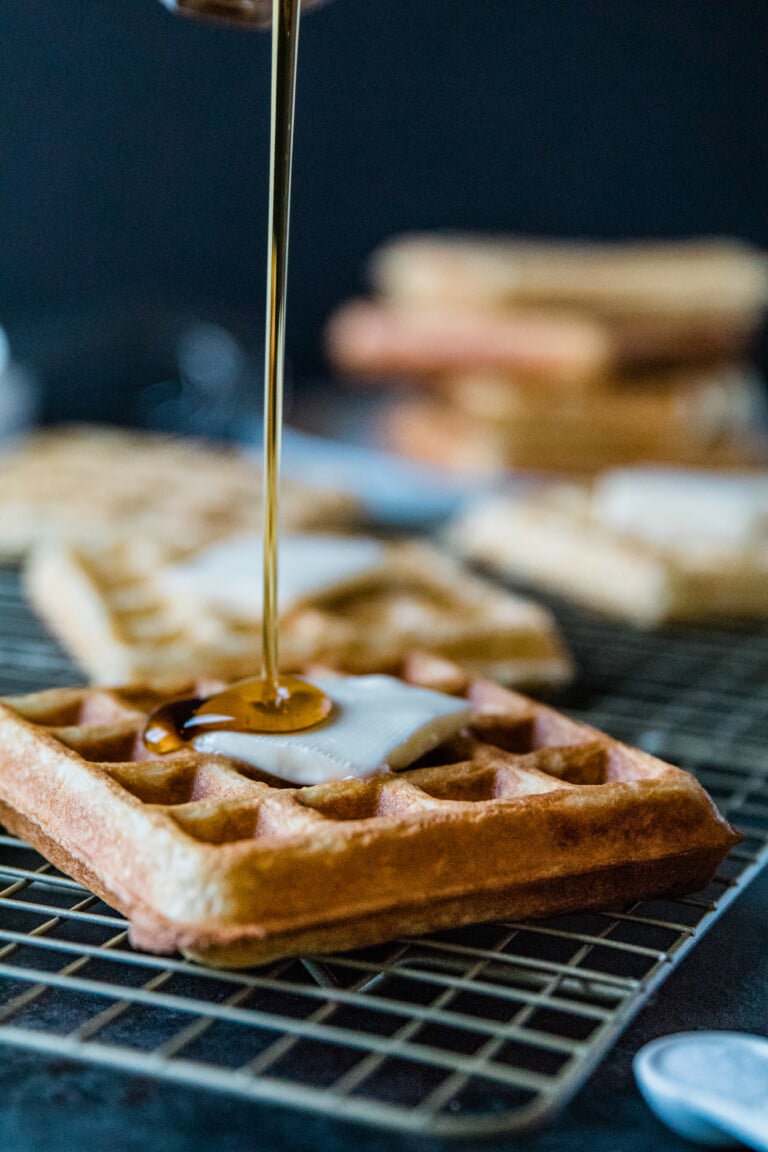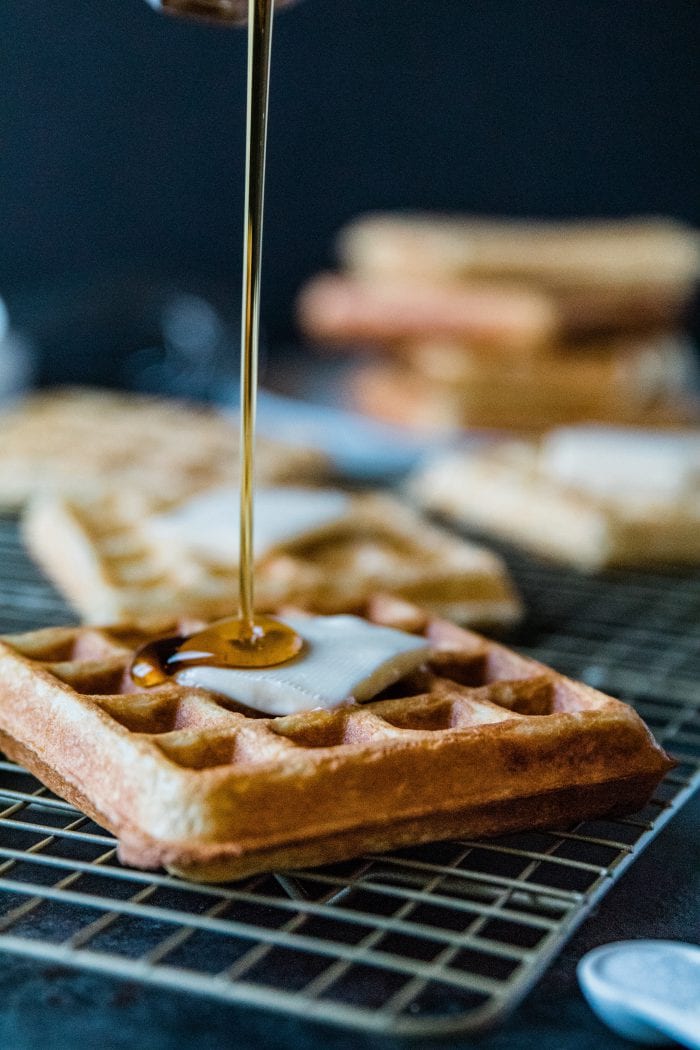 Stack up these Classic Buttermilk Waffles for breakfast for the family! They are tender, not too rich, and perfectly crispy on the outside!
I hope you all had a wonderful Christmas! We made our favorite buttermilk waffles for breakfast and they never disappoint. Everyone loves the recipe so much so I figured it's time to post for you guys!
WAFFLES:
Waffles are such a classic breakfast and brunch necessity. These waffles have an incredibly tasty golden brown exterior and have a soft, pillowy inside. I think my favorite part of waffles are the perfect pockets to hold peanut butter, maple syrup, butter, fresh berries, whip cream, and the list goes on!
Making waffles from scratch is 100% less intimidating than you may think. Or if you feel like it will be a hassle I am telling you this recipe is EASY PEASY.
My tip to making your waffles fluffy, restaurant-style waffles:
The secret is out: Whip the egg whites! This step cannot be skipped if you're looking for big, pillowy waffles! Use a handheld or stand mixer to get he job done.
Not sure how to beat the egg whites? Take out your stand mixer or a hand mixer and beat the egg whites continuously until soft peaks form. Check for the soft peaks by turning over your whisk and looking for a peak shape, but one that is loose (not pointy).
Classic Buttermilk Waffles…you'll want to stack em' up at your next brunch or breakfast with family u0026amp; friends!
Click To Tweet
What to serve on waffles:
Some of my favorite toppings include with powdered sugar, syrup, sliced fruit, and sometimes whipped cream for topping! These waffles make a hearty breakfast on their own, but, they are also great with savory sides like scrambled eggs, breakfast sausage, or your favorite bacon!
Peanut butter/almond butter/any nut butter
Powdered sugar + maple syrup
Fresh berries (such as raspberries and strawberries) with whipped cream
Honey butter (melt honey + butter in a small saucepan on the stove, pour on top. Soo good with pancakes too!)
Savory route: eggs, breakfast sausage, bacon.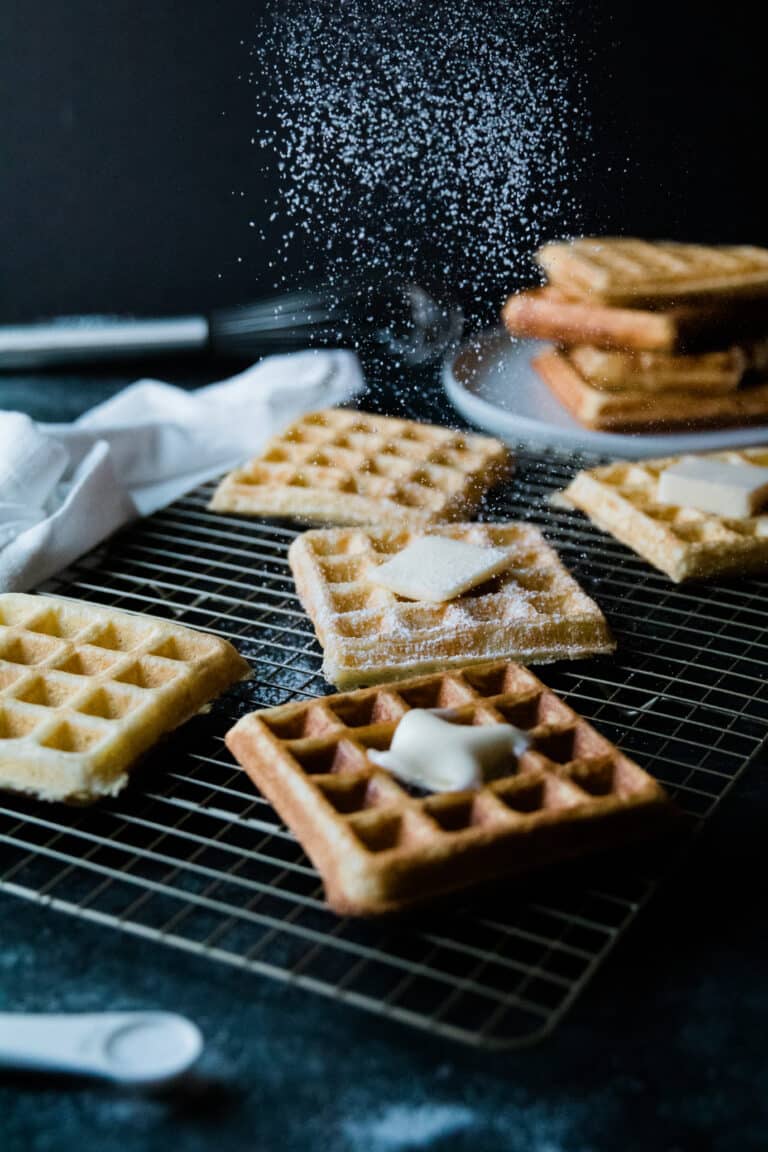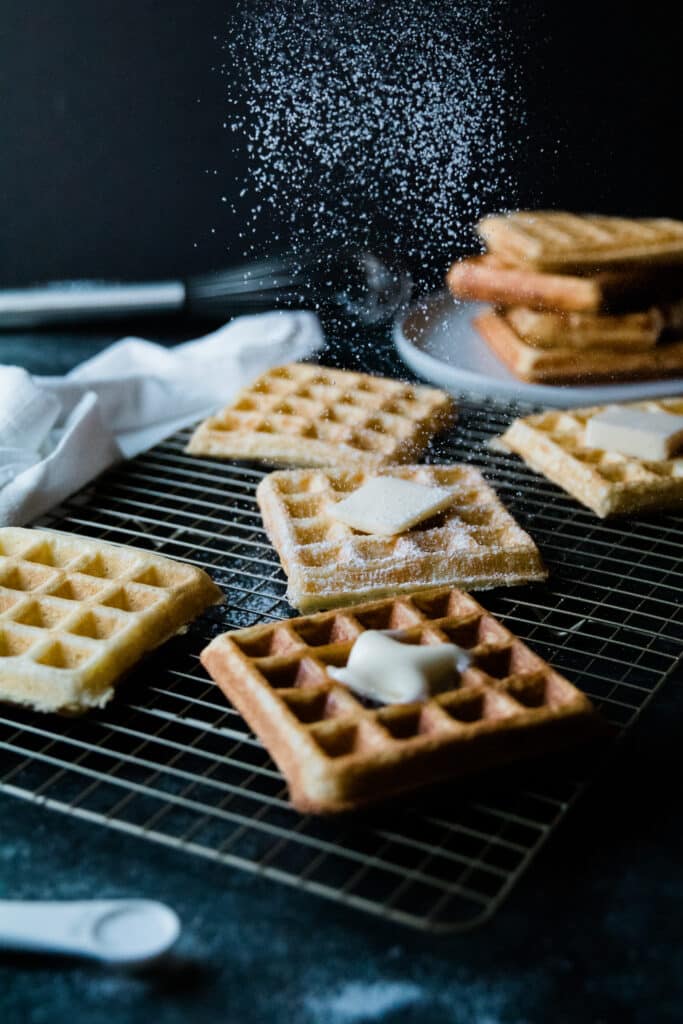 How long do waffles last?
These Classic Buttermilk waffles will last in the fridge up to 5 days in a sealed baggie. If you are not going to eat them all that soon, you can also freeze them! I love reheating them in the toasted or in the oven (But never in the microwave because they will get soggy that way!)
I hope you love these waffles and please be sure to tag @krolls_korner on social media so I can see your creations!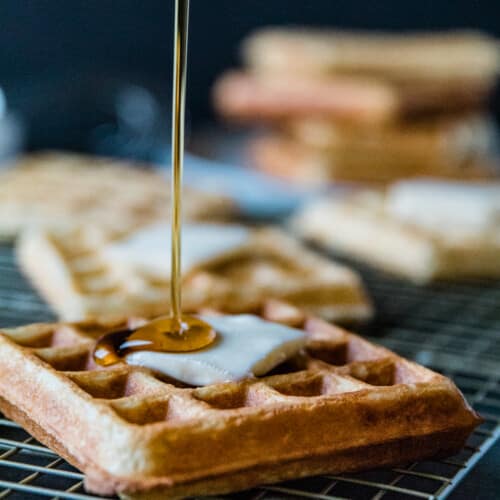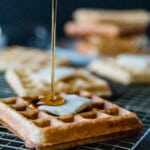 Classic Buttermilk Waffles from Scratch
Perfectly crisp on the outside and deliciously airy on the inside.
Print
Ingredients
2

cups

All Purpose Flour

3

Tbsp.

granulated sugar

2.5

tsp.

baking powder

1/2

tsp.

salt

3

large

eggs – separate whites and yolks

2

cups

buttermilk

6

Tbsp.

unsalted butter, melted

1

tsp.

vanilla extract
Instructions
In a medium sized bowl mix flour, sugar, baking powder and salt.

In another bowl, whisk together the yolks, buttermilk, butter and vanilla. Fold the wet ingredients into the dry. If the batter looks thick, add in a splash of milk until desired consistency.

Beat egg whites with a hand mixer or stand mixer until soft peaks are formed. Then fold the whites into the batter. Let the batter sit for 10 minutes before putting in your waffle iron. Spray your preheated waffle iron with non-stick cooking spray or PAM. Pour batter onto hot waffle iron. and cook until golden brown. Serve hot!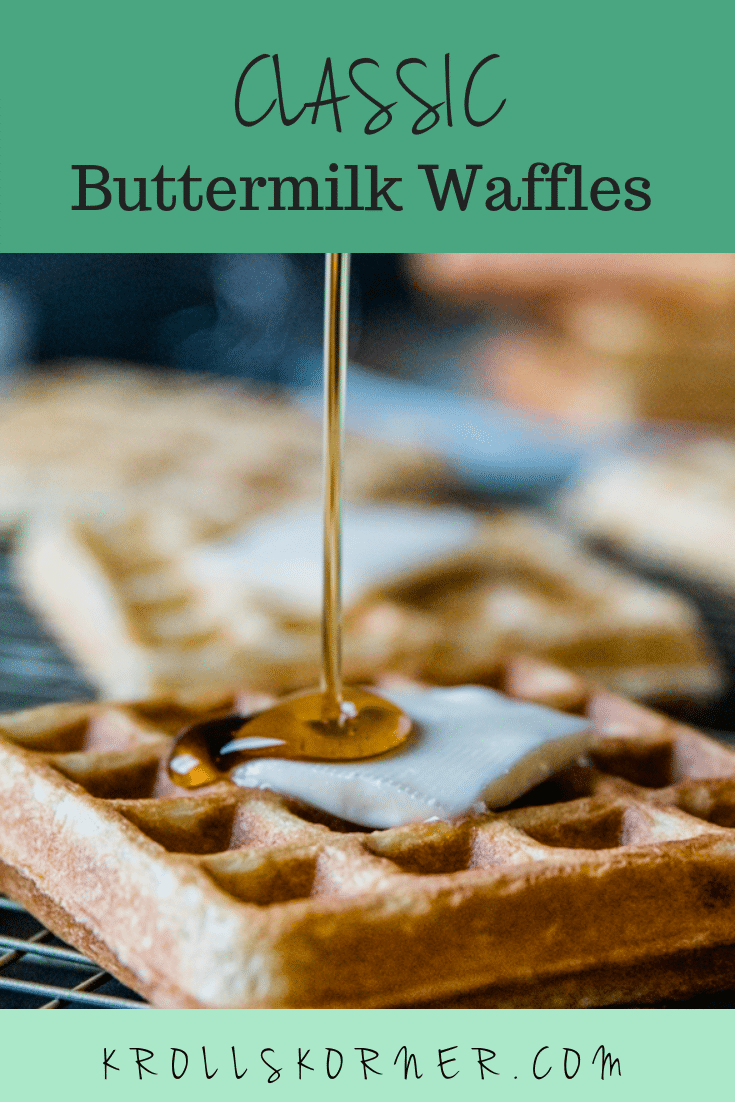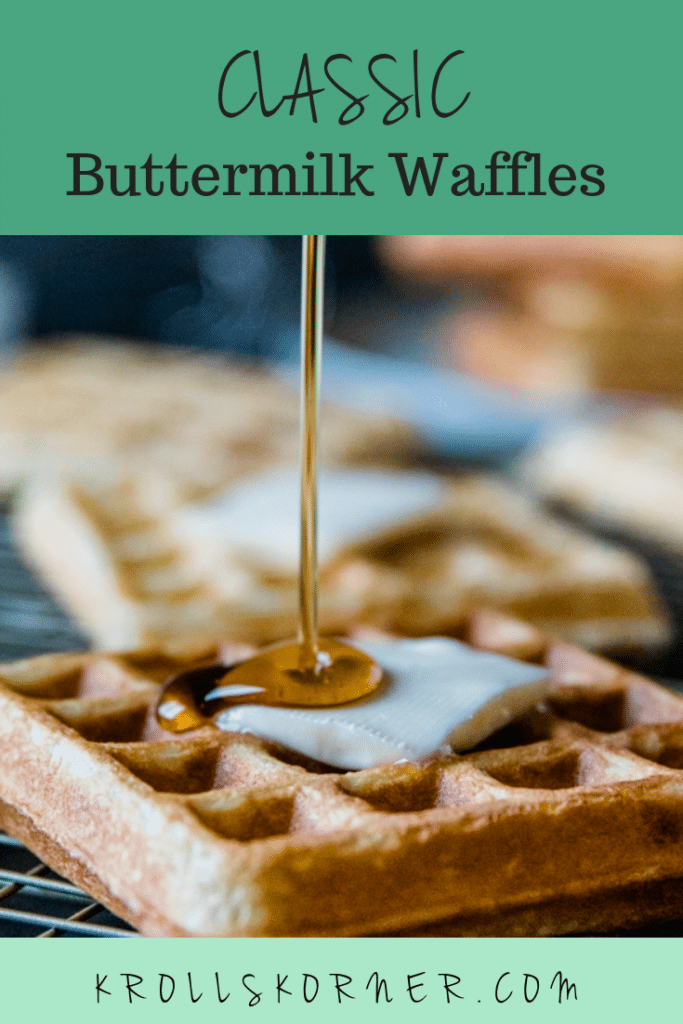 I'd love to see what you made!!
Share it with me on Instagram or Facebook and tag me @krolls_korner or use the hashtag #KrollsKorner!