Egg Taco Breakfast Muffins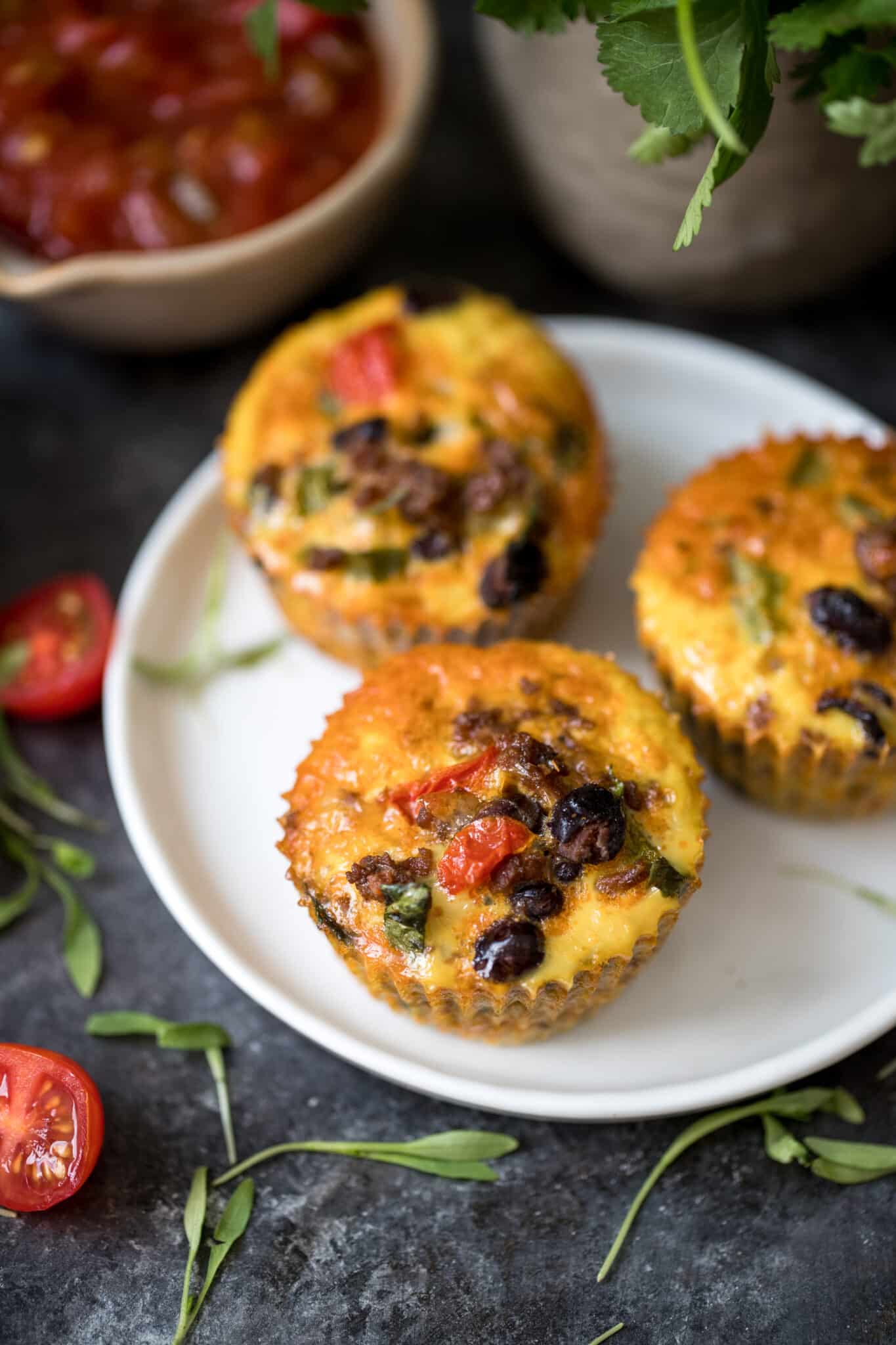 Disclosure: This post was sponsored by the Egg Nutrition Center. All opinions are my own. Thank you for continuing to support the brands that keep Kroll's Korner up and running!

The fridge doesn't feel complete when it isn't stocked with at least a dozen eggs. I use them just about every day, whether it's making these delicious on the go taco muffins or my quinoa egg scramble, there is always something I am using eggs for.
But why eggs? What is their role nutritionally?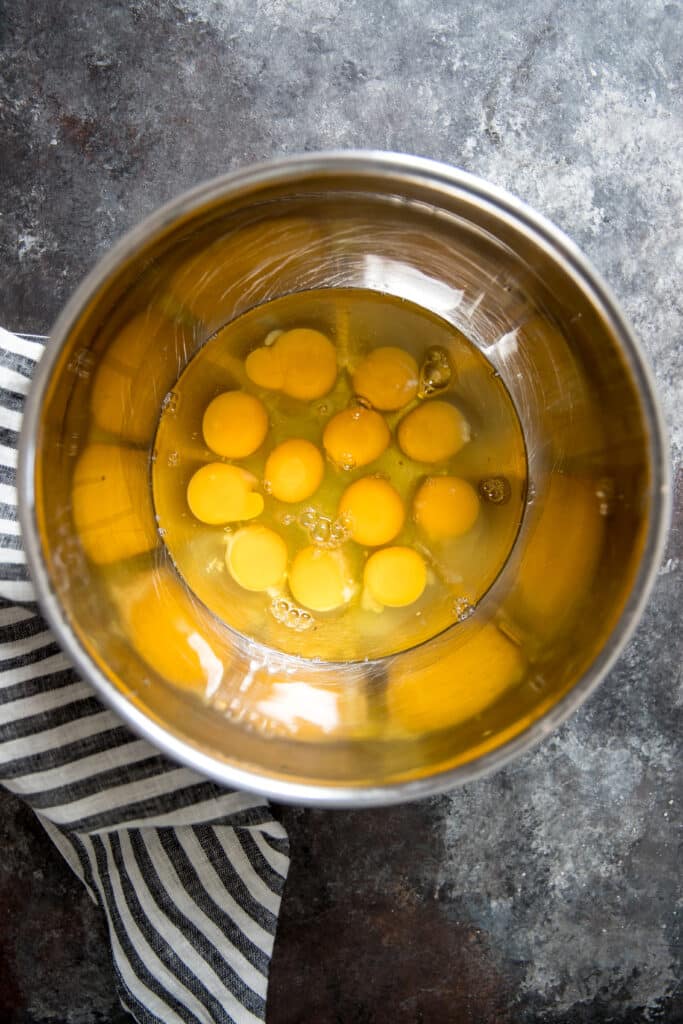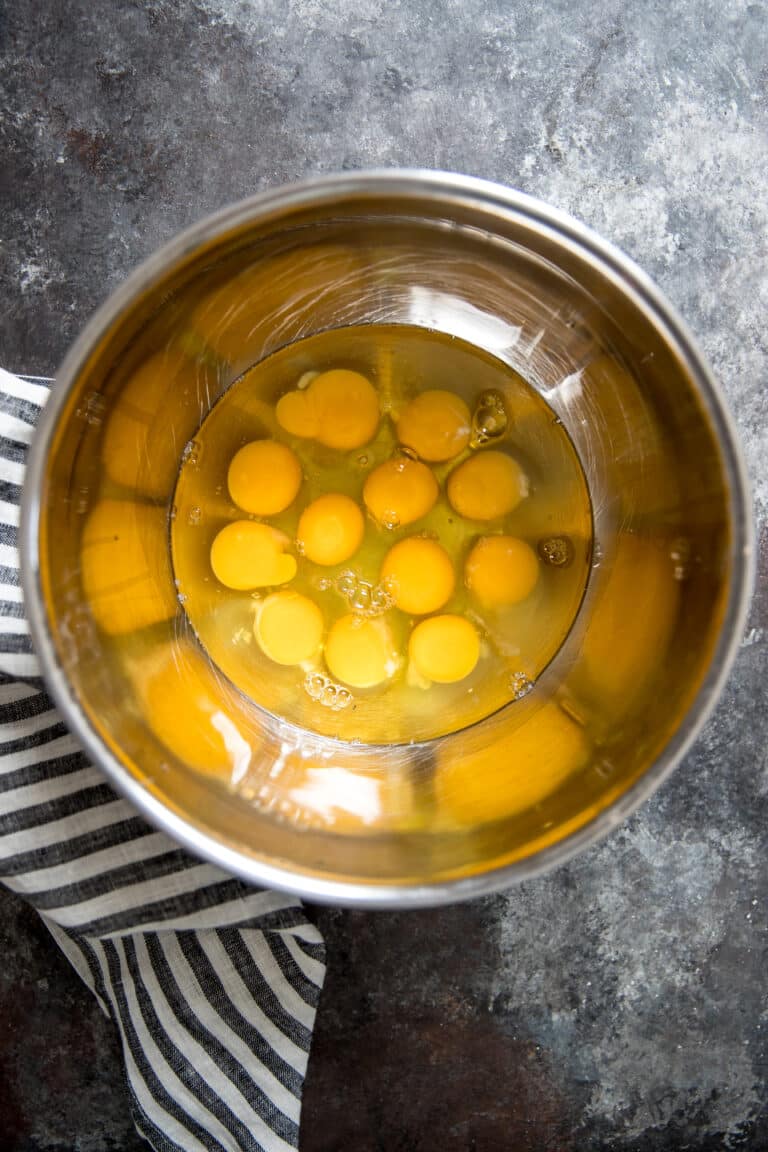 Egg Nutrition
One large egg has varying amounts of 13 essential vitamins and minerals, including choline plus the antioxidants lutein and zeaxanthin, all for 70 calories.

Eggs are one of the only foods that naturally has vitamin D (1 mcg or 41 IU per large egg), a nutrient of public health concern and critical for building strong bones.

Protein: One large egg has 6 grams of high-quality protein (12% of the recommended Daily Value (DV) and all 9 essential amino acids. Nearly half of the egg's protein is in the yolk, so eat the whole egg for all of the protein.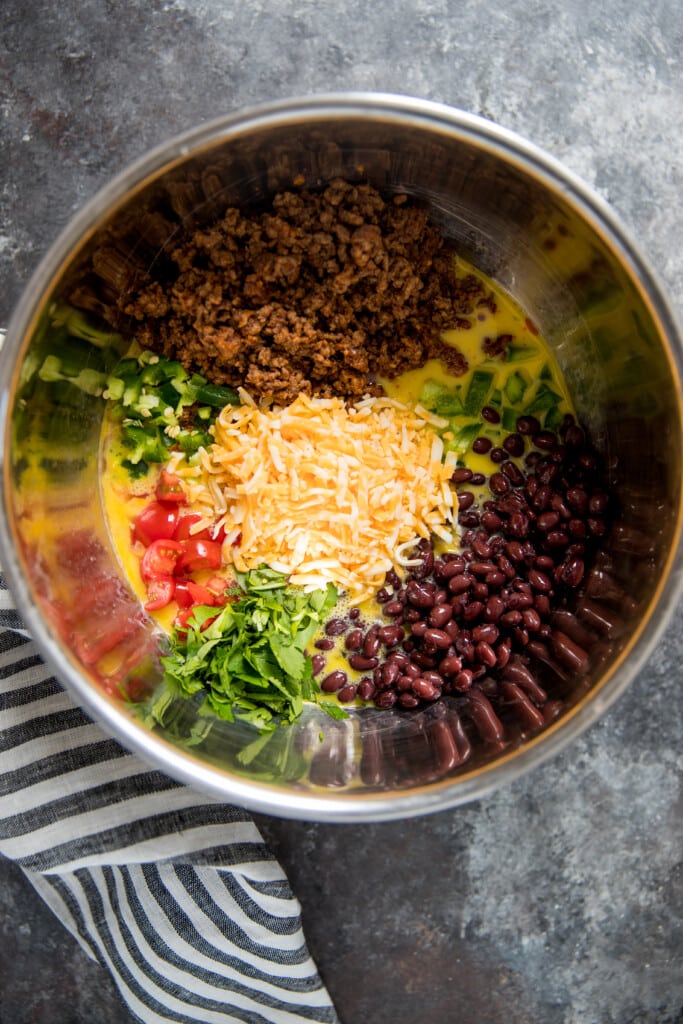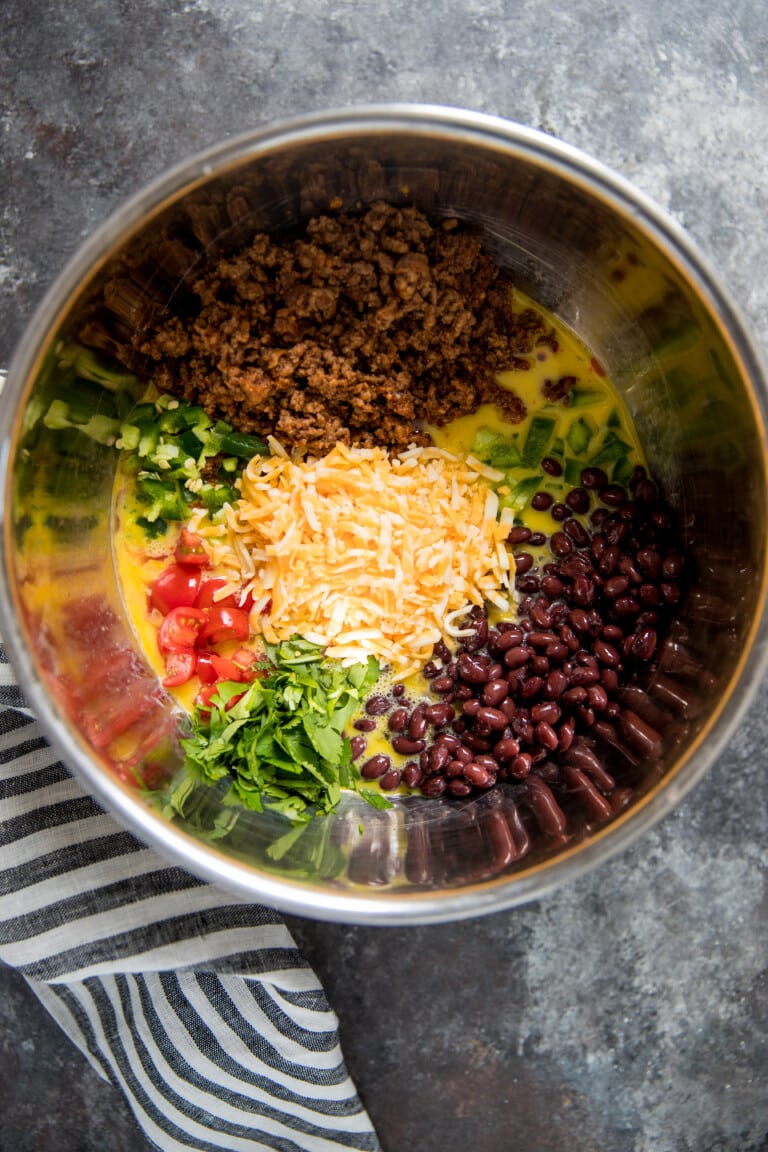 Eggs play an important role in just about all stages of life.

Pregnancy:
For women during pregnancy, choline is an important nutrient that helps the baby's brain and spinal cord development. One large egg provides 150 mg of choline – all of which is found in the yolk.

Another nutrient found in egg yolk is lutein. Lutein has long been associated with eye health but research has discovered lutein may play a role in cognition as well.

So, both choline and lutein are found in eggs and are important nutrients for brain health!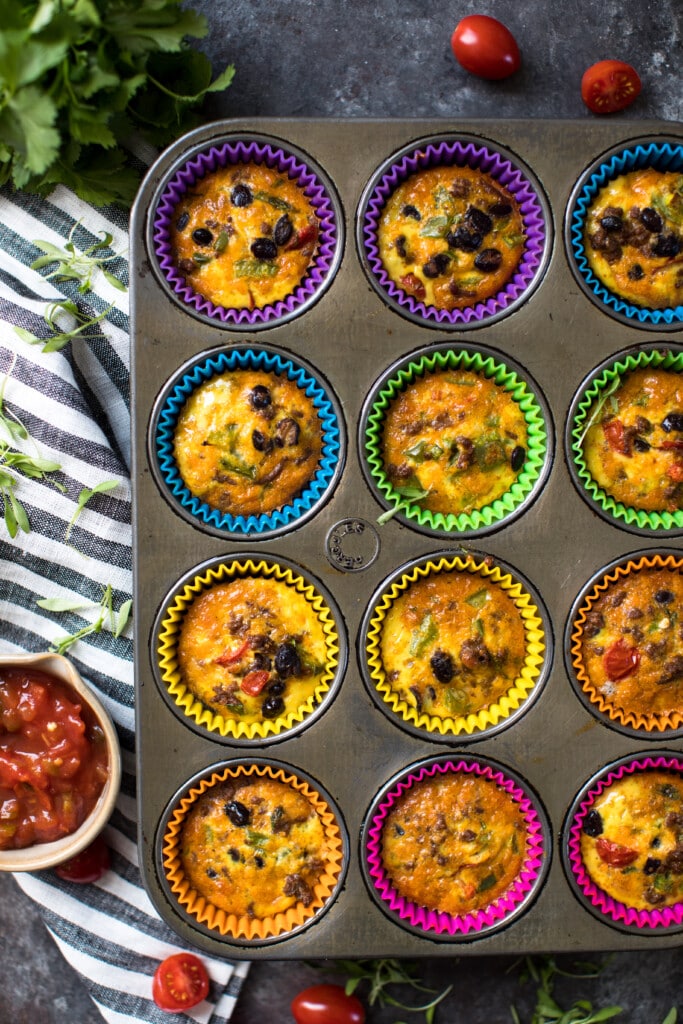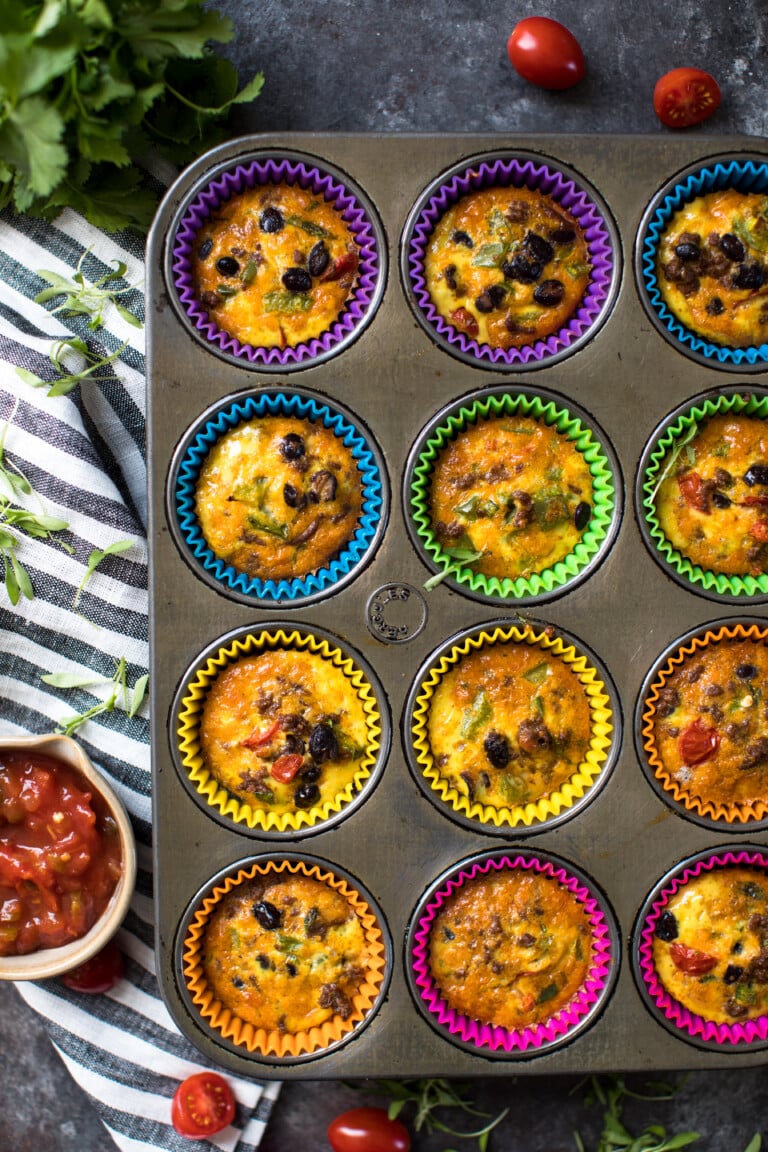 Infancy:
Did you know … Eggs are a great complementary food for babies as it provides nutrients critical to infant brain development and has been linked with reduced risk of egg allergy?

Based on recent research, the American Academy of Pediatrics (AAP) now suggests the introduction of food allergens, like eggs, to an infant's diet between 4 and 6 months of age as it lowers the child's risk of developing an allergy to that food.

Plus, the choline and lutein in eggs is important for brain development.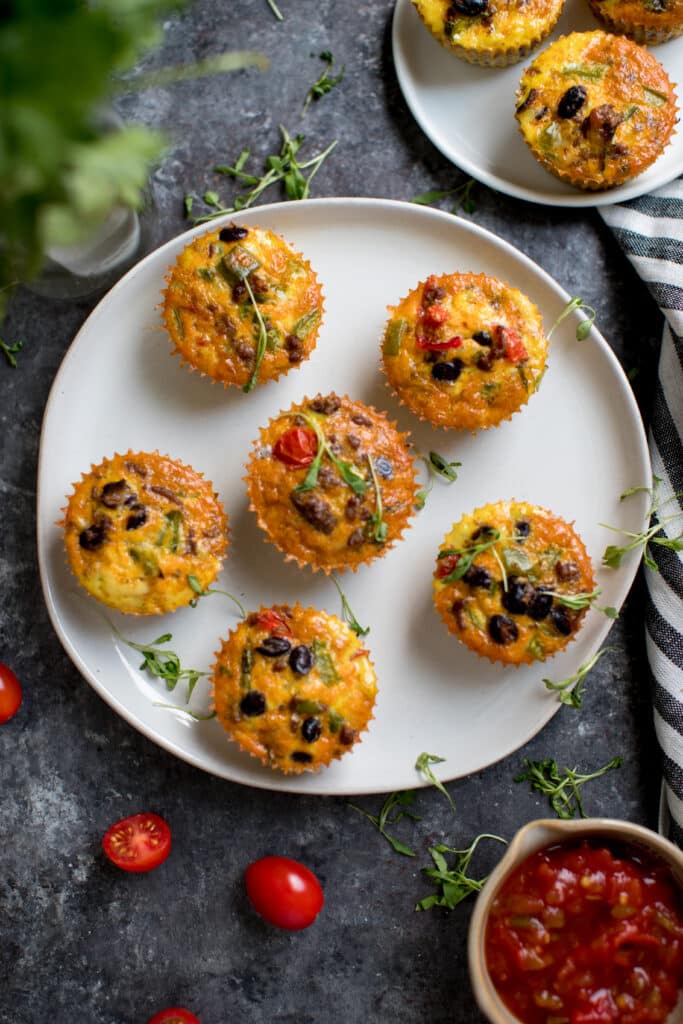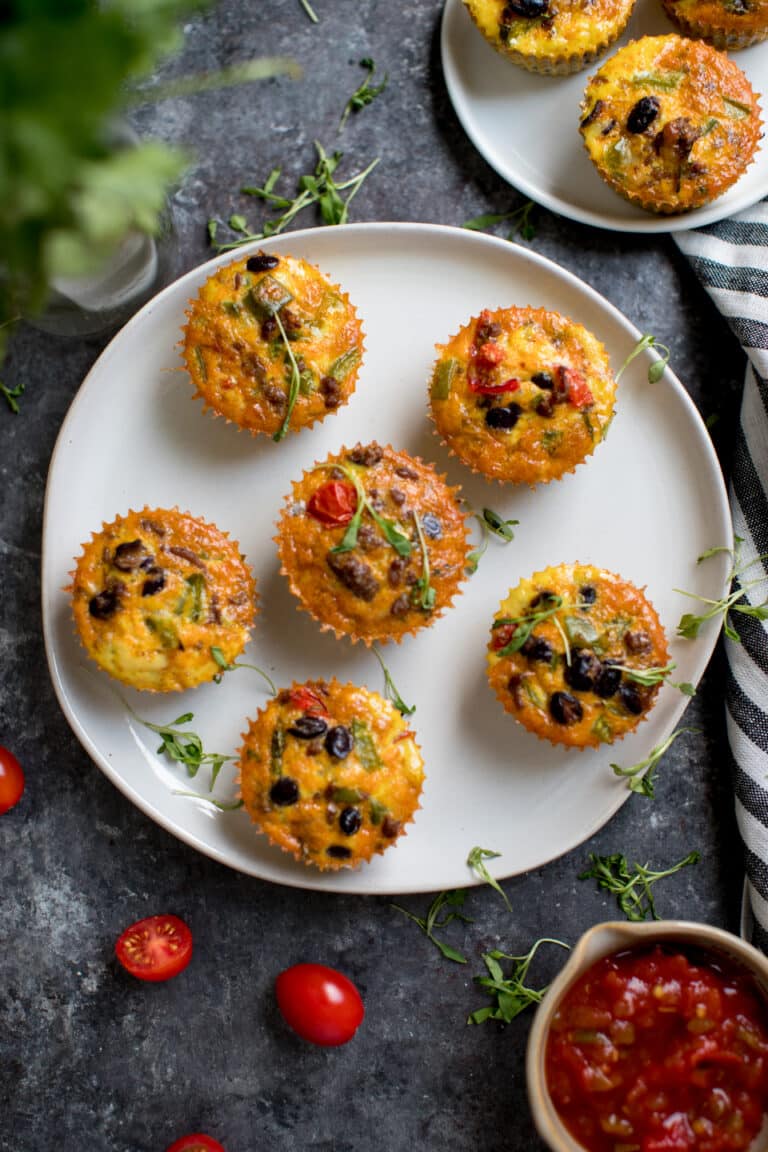 Kids & Teens:
Eggs are one of the ONLY foods that naturally have vitamin D (41IU), a nutrient, along with calcium, that is critical for building strong bones. And most of us know eating breakfast has been linked to better nutrient intake, so it's great to keep eggs on hand for breakfast to shine throughout the day!

Teens these days are spending a lot of time in front of screens using phones, computer, video games, etc. The antioxidants lutein and zeaxanthin found in egg yolks can help protect eyes from blue light!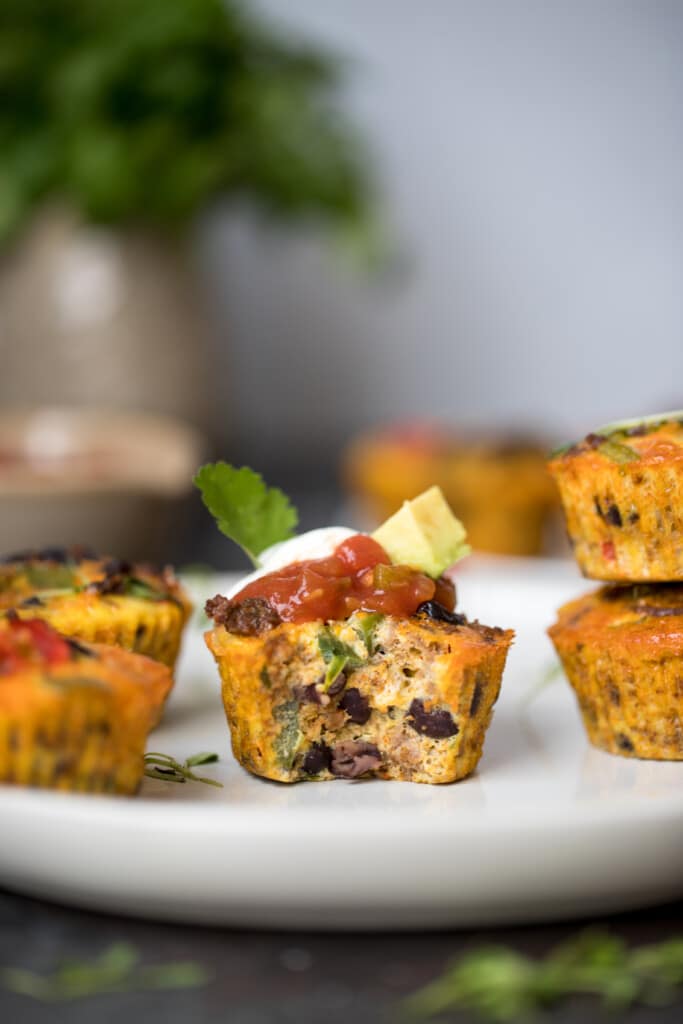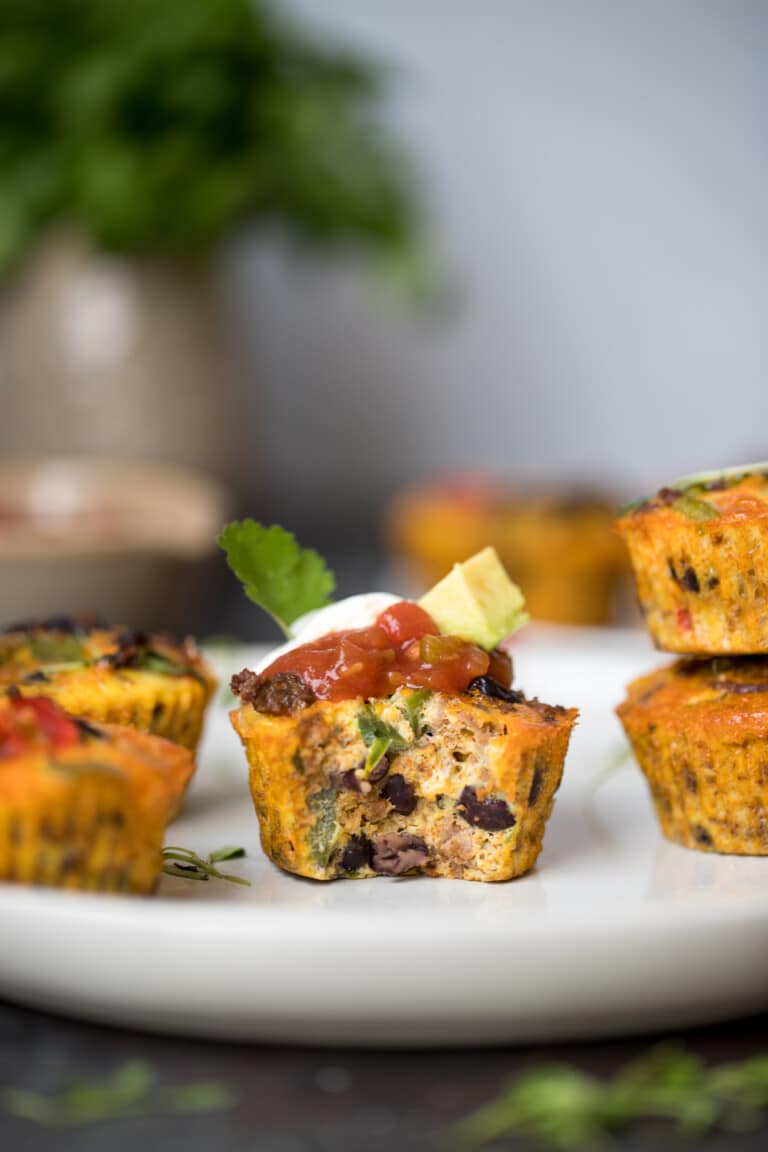 Adults:
Choline also supports health among adults.
Wanting to learn more about eggs? Check out this informational video I made with the Egg Nutrition Center!

Now that we know why eggs are so good for us, let's talk about how easy it is to make these egg taco breakfast muffins!
Follow my step by step photos above to see how simple it is to make. (makes 24 small muffins)

Step one: Crack your eggs in to a large bowl.
Step two: Add in all the mix-ins! Cooked ground beef, bell peppers, jalapeños, tomatoes, cheese, black beans and cilantro.
Step three: Whisk it up!
Step 4: Place into a prepared cupcake tin. I like to use silicone cupcake liners, or you can spray with non-stick cooking spray.
Step five: Bake 'em!
Step 6: Add your favorite taco toppings: sour cream, avocado, cilantro, hot sauce, etc.
These Taco Egg Breakfast Muffins are:
Packed with nutrition and flavor
Are customizable. Example: add in red bell peppers instead of the green!
Easy to make
Fun for kids (and adults too!)
Great for meal prep for on-the-go busy mornings
Contain simple, fresh ingredients
Are gluten free
Can easily be made vegetarian (just ditch the ground beef!)
Are great for a brunch or even a mid-afternoon snack
Have plenty of protein to keep you satisfied
More easy breakfast recipes:
Cranberry Orange Breakfast Bread
Bacon, Basil, & Sun-Dried Tomato Egg Muffins
Instant Pot Cinnamon Steel-Cut Oats
Before You Begin! If you make this, please leave a review and rating letting us know how you liked this recipe! This helps our business thrive & continue providing free recipes.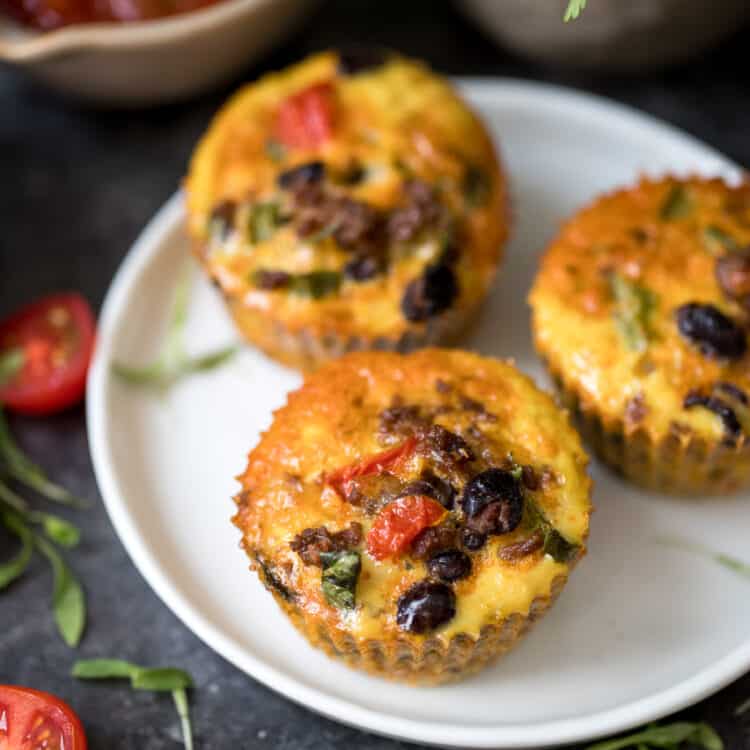 Taco Egg Breakfast Muffins
A great protein packed

breakfast and are perfect for meal prep! These

nutritious breakfast muffins also make eating eggs fun

and hassle free because they include everything you'd

want in a breakfast taco, but in just a few bites!
Ingredients
1

tsp.

Olive oil

1

lb.

ground beef, lean

1

oz.

packet of taco seasoning, low sodium

12

large

eggs

1

medium

bell pepper, green

1/4

cup

cilantro, chopped

(or 1 Tbsp. dried cilantro)

1

15 oz.

can black beans, low sodium, drained, rinsed

15

cherry tomatoes, diced (about 1/2 cup)

(or 1/2 can diced tomatoes)

1

jalapeño, diced

1

cup

shredded cheese (I like the Mexican cheese blend)
Topping ideas: avocado, sour cream, salsa
Last step! If you make this, please leave a review and rating letting us know how you liked this recipe! This helps our business thrive & continue providing free recipes.
Instructions
Preheat oven to 350° F. Prepare 2 cupcake tins by placing in silicone liners or spraying with non-stick cooking spray. Set aside.

Heat olive oil in a medium frying pan/skillet over medium heat. Add in ground beef and cook until no longer pink. Once cooked, mix in packet of taco seasoning and set aside.

Crack the eggs into a large bowl and whisk together. Then add the ground beef, bell pepper, cilantro, black beans, tomatoes, jalapeños and cheese. Mix again until well combined.

Scoop the egg mixture into prepared cupcake tin, filling each one about ¾ way. Repeat until mixture is finished (will make 24 muffins).

Bake in the oven for 27-30 minutes, or until eggs are cooked through. (You can tell by gently shaking the pan, if eggs don't jiggle you're good to go! If eggs still look wet or runny they need more time).

Let cool slightly and then enjoy as is or with sour cream, avocado chunks, and salsa on top!
Notes
Make these for meal prep: store them in an airtight container in the refrigerator, then reheat them in the microwave or oven just before serving. They are great for busy mornings, back to school or brunch!
Nutrition Information
Serving:
2
muffins
,
Calories:
227
kcal
(11%)
,
Protein:
21.1
g
(42%)