Citrus Protein Smoothie
Breakfast | Published on Jan 12, 2016 | Last modified on Aug 20, 2019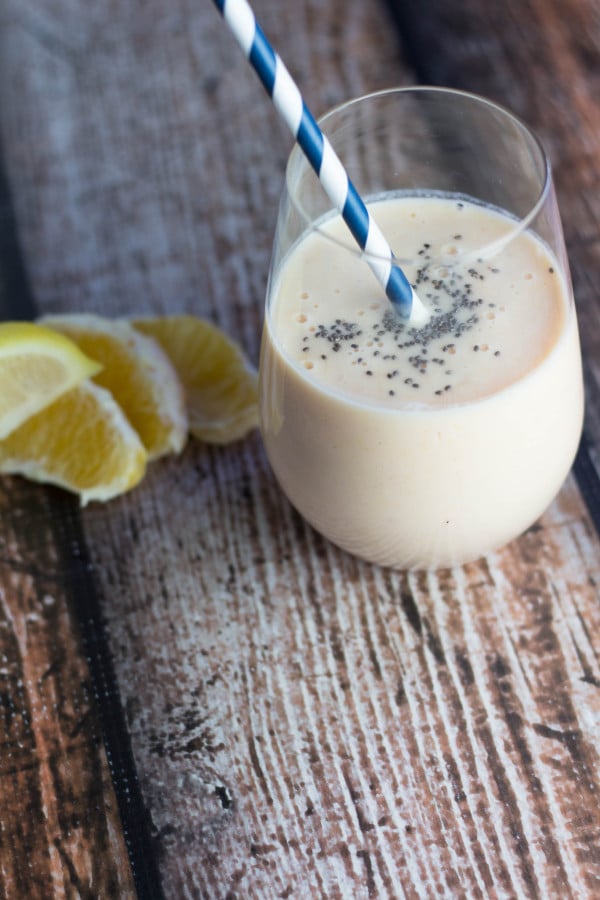 Last week was a very eventful week for me and I have not had a chance to sit down and blog about it! I was asked to be on the KSEE 24 Sunrise morning show and talk about some wonderful produce from 1st Quality Produce! I made this yummy Citrus Protein Smoothie because it is a total immune boosting, flu-fighting drink to kick start your day. Citrus is packed with antioxidants and contains a great amount of Vitamin C which is helpful in protecting our bodies from damaging free radicals. Another fun fact about vitamin C is that is helps aid in the absorption of iron.
At the Bar Method Fresno location the bar babes have just started a new 6 week challenge. I will be testing their body fat percentage and they will also be challenged to attend as many classes as they can! I have actually already done 1 round of body fat testing and will be checking their percentages 2 more times throughout the challenge. Along with working out comes healthy eating and I thought this nutrient packed smoothie would be great to help the ladies along the way. Many people are very diligent about working out…but it is the healthy eating that may be difficult for people. Coming off of the holiday season I am excited to see some positive results and healthy, happy people! 🙂

1st Quality produce has several pick up locations for the Farm to Families produce boxes…but one of their newest locations is at the Hart Haven's Bookstore in the Tower District. If you are interested in ordering a pre-selected January Farm to Families produce box you can follow this link here! They also have a "Perfect Pick – Build Your Own Farm To Families" produce box available for $5.99!
[Tweet "Citrus Protein Smoothie recipe featured on KSEE 24 last week with 1st Quality Produce! #krollskorner"]
I love this smoothie because it has the Greek yogurt for staying power and I topped it with chia seeds for a boost of omega 3s and fiber. Also – you are making the smoothie with the whole fruit (rind removed) so you are getting the full benefits from the fruit – not just the juice.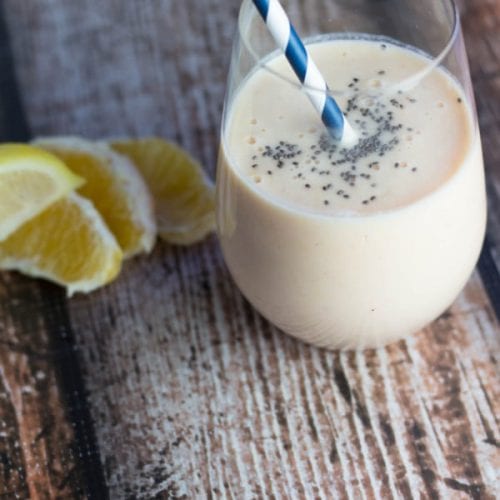 Citrus Protein Smoothie
Print Recipe
Pin Recipe
Rate
Ingredients
1/2

red grapefruit

1/4

fresh lemon

1

orange

1/2

cup

Greek Yogurt

1

small banana

1

tsp.

chia seeds
Instructions
Using a Nutribullet or another type of blender, blend the grapefruit, lemon, orange, and banana together until smooth. The blend in the yogurt and any ice if needed. Pour into your glass and top with chia seeds. This makes enough for 2 people!
This nutrition information below is based on 2 servings!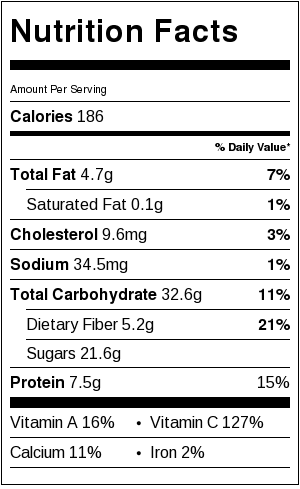 Twitter: @1stQualityProduce
Disclosure: I was compensated for my time by 1st Quality Produce to write this post. All opinions of content are my own. Thank you for supporting the brands and companies I collaborate with through Kroll's Korner.
Hi, I'm 
Tawnie

!

Welcome to my tiny "korner" on the Internet! I am a Registered Dietitian Nutritionist who loves cookies as much as kale. (OK, maybe I like cookies a little bit more but shh, don't tell anyone). I am so glad you're here! Follow along for hassle free, realistic and approachable recipes.

More about Tawnie

I'd love to see what you made!!
Share it with me on Instagram or Facebook and tag me @krolls_korner or use the hashtag #KrollsKorner!