Drinks & Smoothies
Peanut Butter Banana Smoothie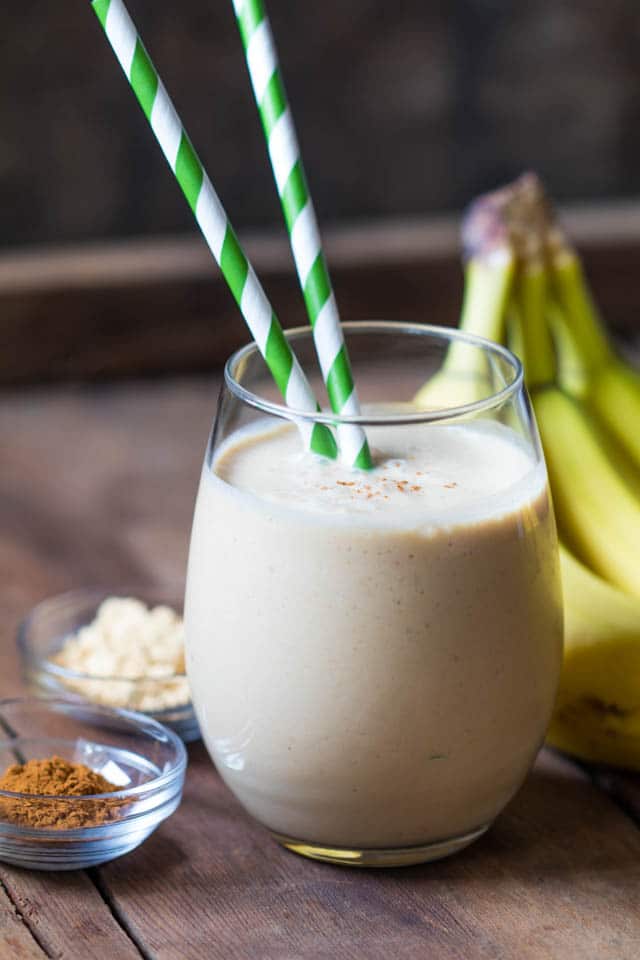 This combo always hits the spot. It can almost be enjoyed as a treat or a dessert since it tastes so yummy…but my version is low calorie and will leave you feeling satisfied.
I have been using powdered peanut butter for a while and I really enjoy it for mainly making smoothies. I love it because it acts as a protein powder but it does not get clumpy in the blender, which is awesome! It is so easy to use and only has 45 calories, 1.2 grams of fat, and 1 gram of sugar. It is noticeably a lot lower in calories and fat from regular peanut butter, and this is because the manufactures press the peanuts to remove the fat and oil content – but still keep the same great taste. Granted powdered peanut butter is not as rich and creamy as regular peanut butter, but it you are a calorie counting type of person this can be a great alternative. There is always 2 sides to the story though, right? I am not saying regular peanut butter is "bad" for you – no way! Regular peanut butter is great for you because it is a nutrient dense food with healthy fats that will give you a feeling of satiety. It can prevent you from overindulging later on in the day. All I am trying to convey is…powdered peanut butter is out there, and can be used as an alternative once in a while…and I just so happened to use it in this smoothie. 🙂 Enjoy this lightened up rendition of a peanut butter smoothie!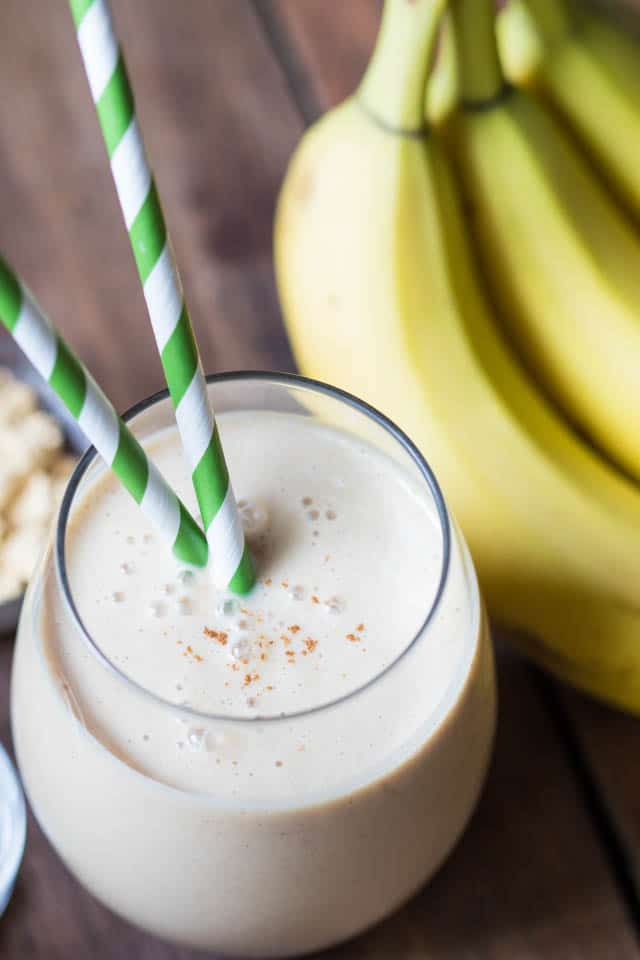 [Tweet "PB Banana Smoothie! 11.5 g of protein and ~200 calories! Krollskorner.com"]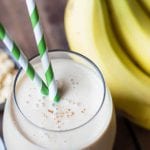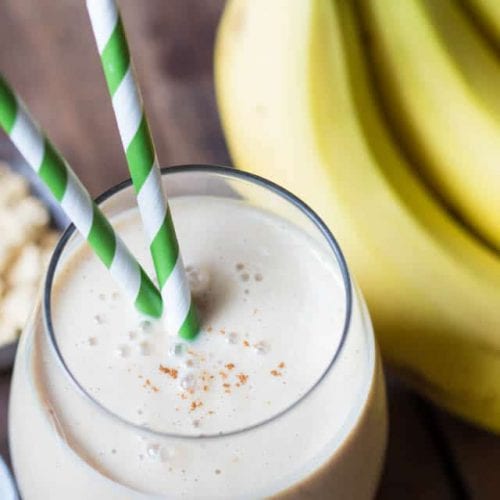 Peanut Butter Banana Smoothie
6 Ingredient Peanut Butter lovers smoothie!
Print
Ingredients
1

frozen banana

2

Tbsp.

powdered peanut butter

1/4

cup

Greek yogurt

1

tsp.

vanilla extract

1

cup

milk of choice

1/2

tsp.

cinnamon

ice
Instructions
Blend all ingredients in a powerful blender until smooth, enjoy immediately!
Did you make this recipe? Tag @krolls_korner on Instagram or send me a pic, I'd love to see!
Let's Connect!
Looking for easy and healthy recipes? Head over to my Pinterest page to get inspired!



I'd love to see what you made!!
Share it with me on Instagram or Facebook and tag me @krolls_korner or use the hashtag #KrollsKorner!