Wild Blueberry Beet Smoothie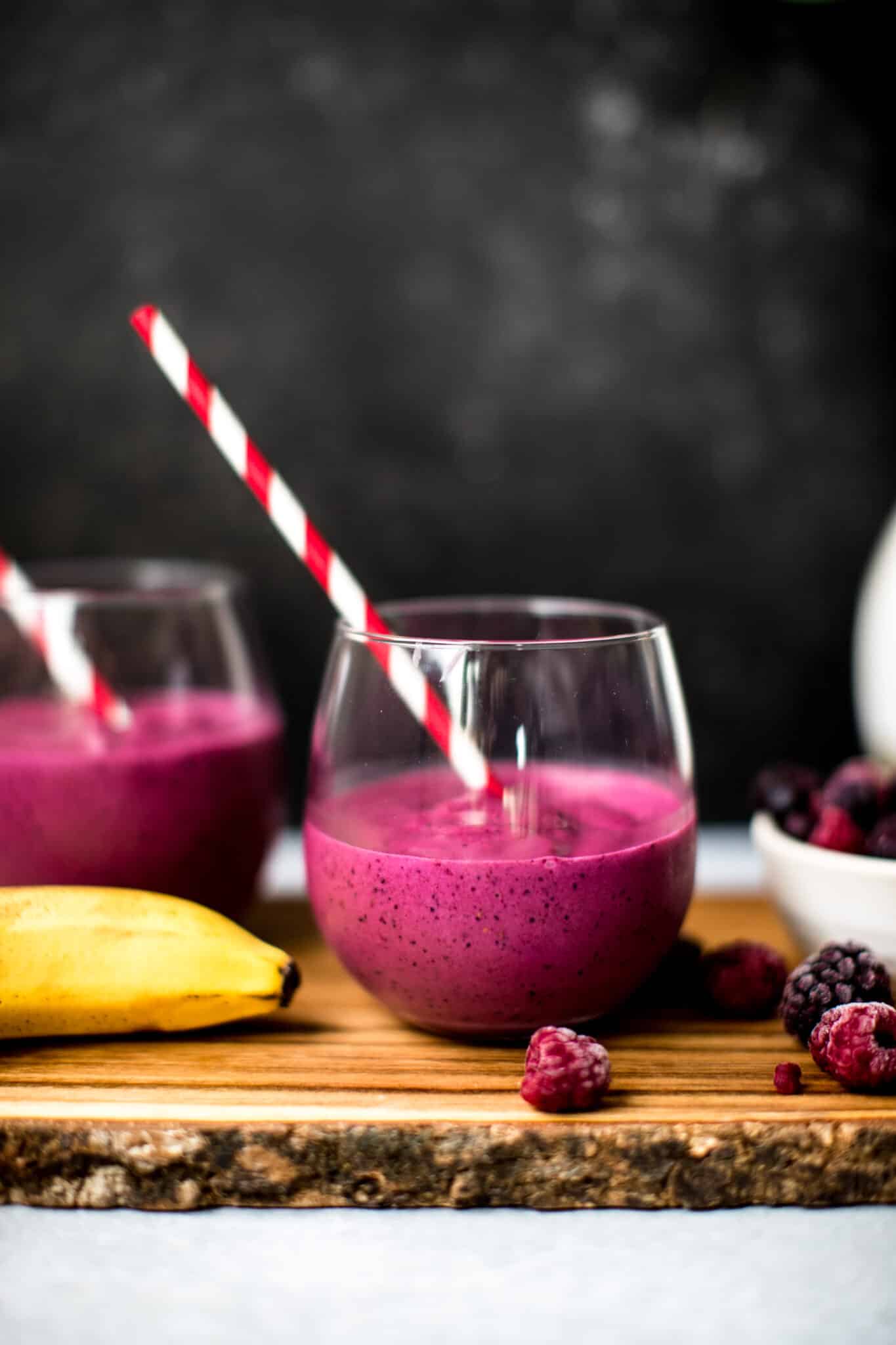 This Wild Blueberry Beet Smoothie will have you running back for more! While it may taste like a berry sorbet, it is loaded with antioxidants, protein, vitamins & minerals.
I made this recipe over the weekend and I've already made it 3 times since! It really is delicious and you just feel so good drinking it.
During the first few weeks of the New Year many people are looking to better their health mainly via their diet.
Smoothies make for a perfect way to pack in a ton of nutrition and take it on the go with you to work or where ever you need to be! As a Registered Dietitian, this Wild Blueberry Beet Smoothie is top notch: low in sugar, high in protein, packed with phytochemicals and antioxidants, and tastes amazing!!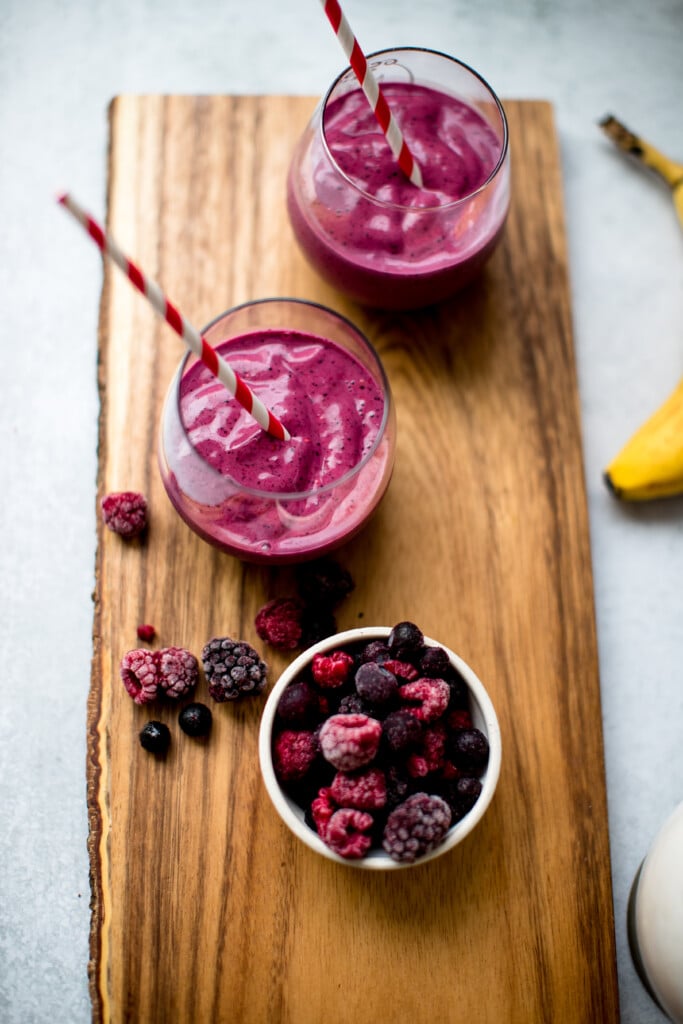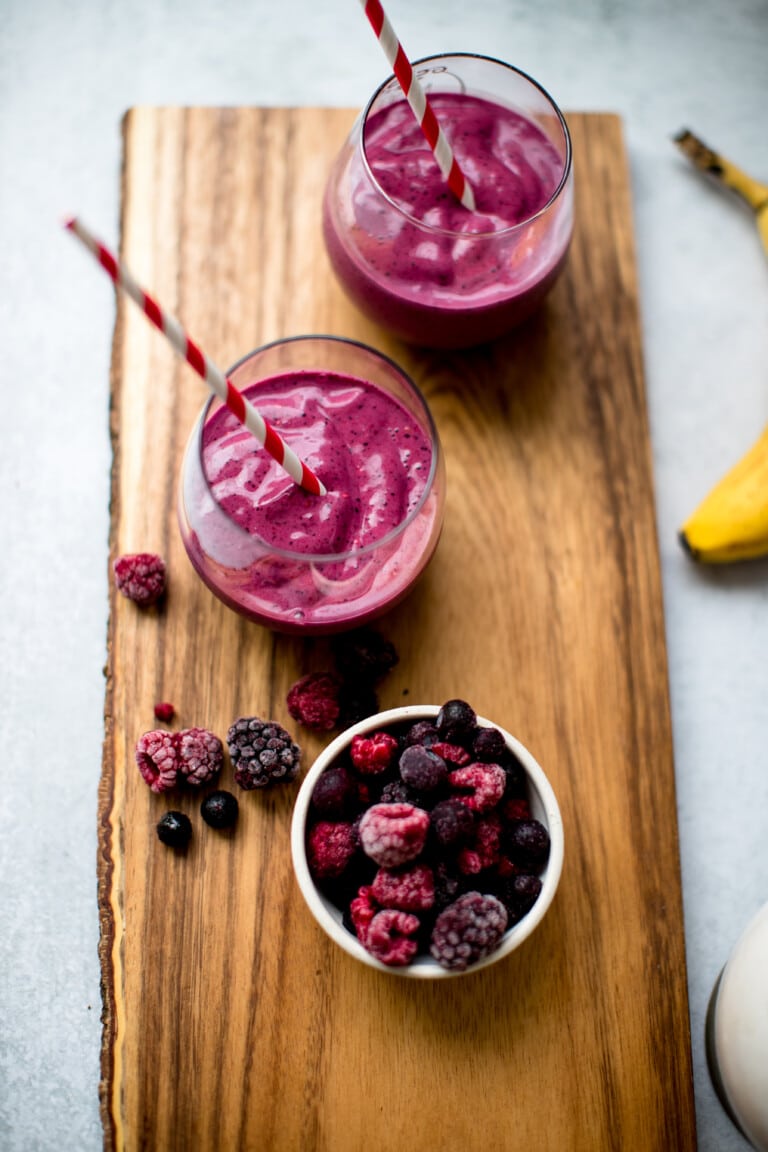 The rich color of the smoothie is a dead give away that this is nutrient rich and so so yummy.
I made this smoothie using less than 10 ingredients. I wanted to make this straight forward for you and simple enough that you can find all of these ingredients in your local grocery store.
Did you know wild blueberries are basically like the Queen of all berries?! They are so rich in nutrients and are the leader in antioxidants! Here are some more fun facts about Wild Blueberries you ought to know: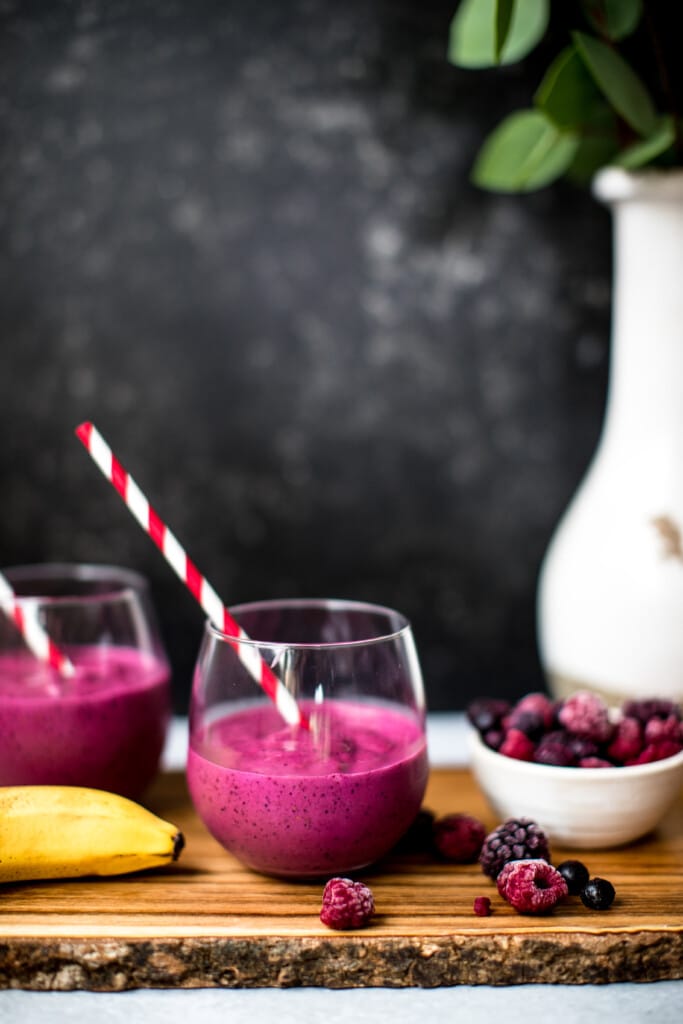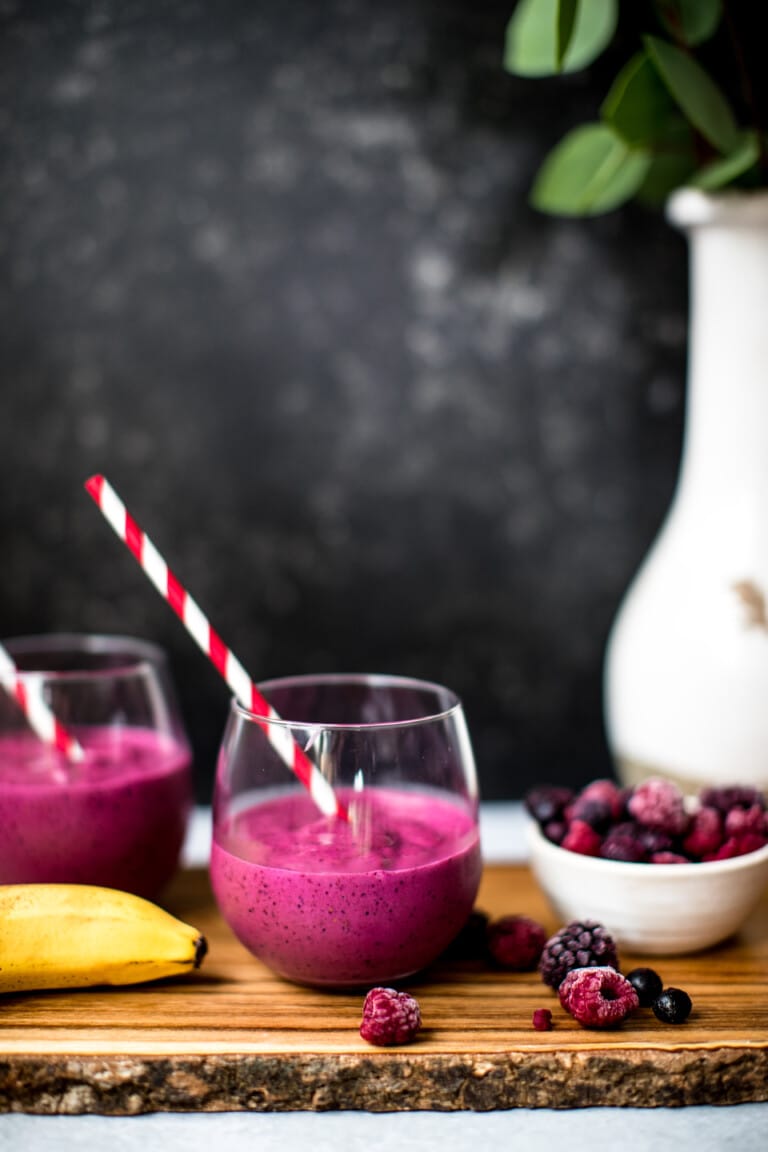 More Intense Blueberry Flavor:Wild blueberries have a more intense flavor than regular blueberries. Wild Blueberry plants grow wild and are genetically diverse with thousands of interlocking plants spreading naturally across fields called barrens. It's this diversity that gives Wild Blueberries their complex and delicious flavor — an extraordinary mix of tart and sweet.
Leader in Antioxidants:Wild Blueberries have twice (2x) the antioxidant capacity of larger cultivated blueberries. A growing body of research shows the potential health benefits of Wild Blueberries including gut health, diabetes, cancer and brain health.
Frozen at Harvest:The Wild Blueberry crop (99% of it) is frozen. These potent little berries are individually quick frozen at harvest locking in their nutrition and taste. It's nature's pause button.
Unique Heritage:Wild Blueberries come from a special place. They are called "Wild" because they are. Wild Blueberries are not planted and occur naturally in barrens and fields in Maine and Eastern Canada that have been here for 10,000 years. SO COOL!! 🙂
Many people are not be aware of the difference between regular blueberries and wild blueberries – so I hope this helps broaden your horizons and maybe you will look for the Wild Blueberries next time you go grocery shopping. I found mine in the frozen fruit isle next to all of the other frozen fruit 🙂
I hope you enjoy this Wild Frozen Blueberry Beet Smoothie and sip your way to a healthier you!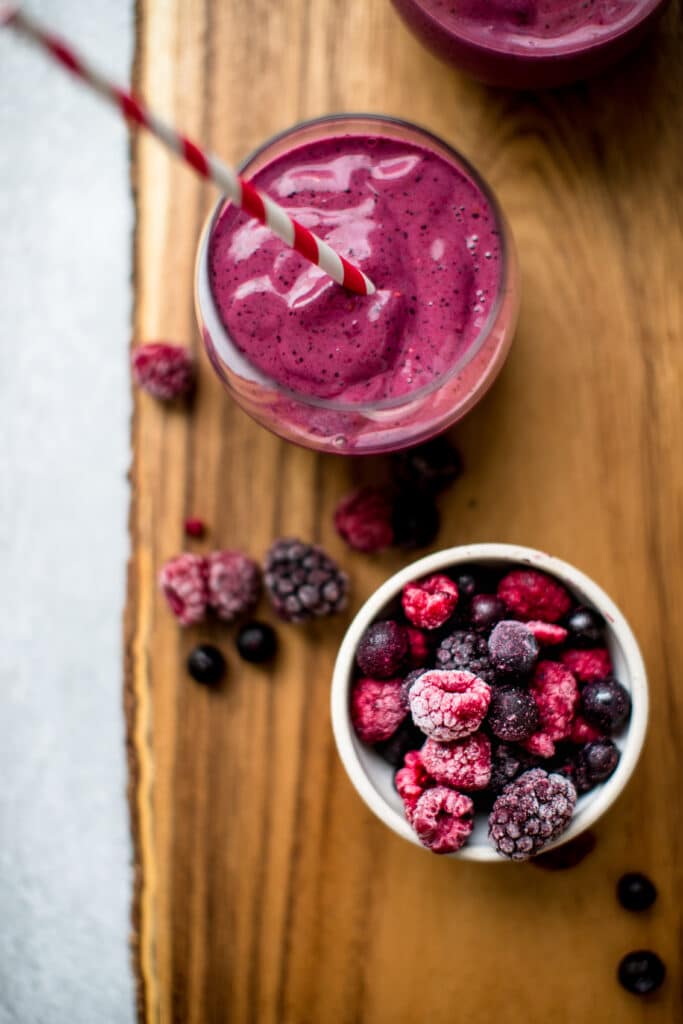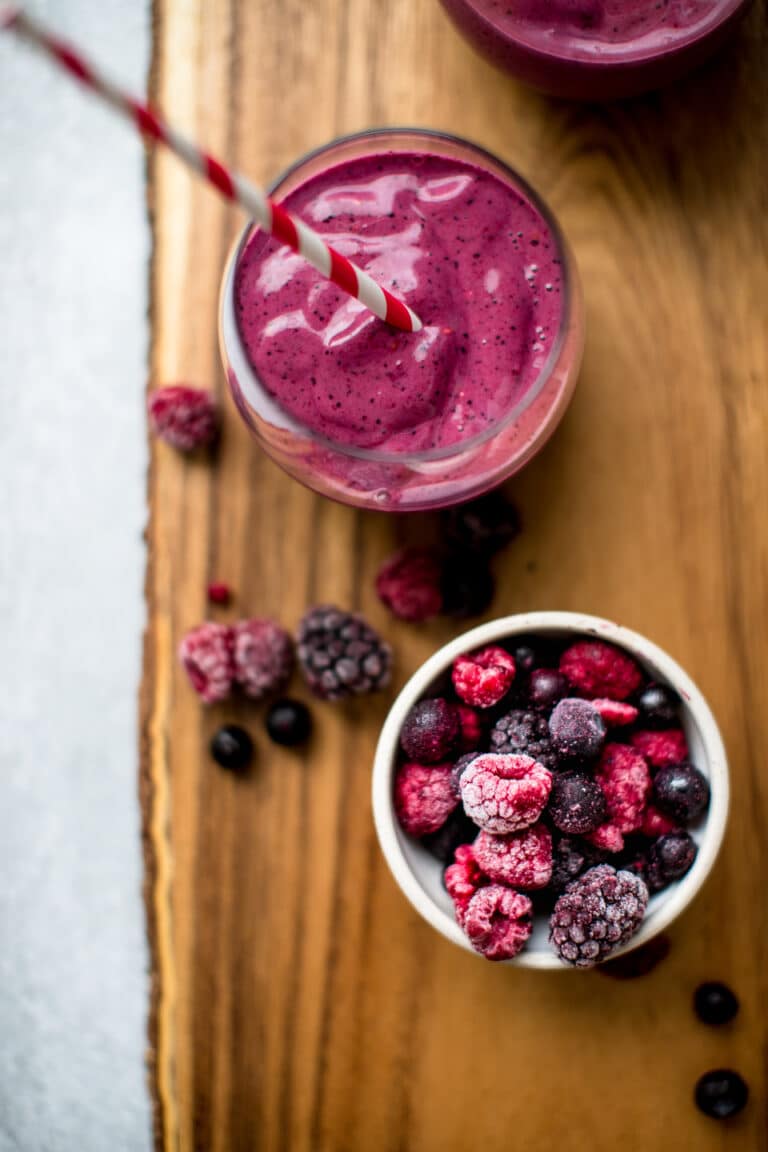 Before You Begin! If you make this, please leave a review and rating letting us know how you liked this recipe! This helps our business thrive & continue providing free recipes.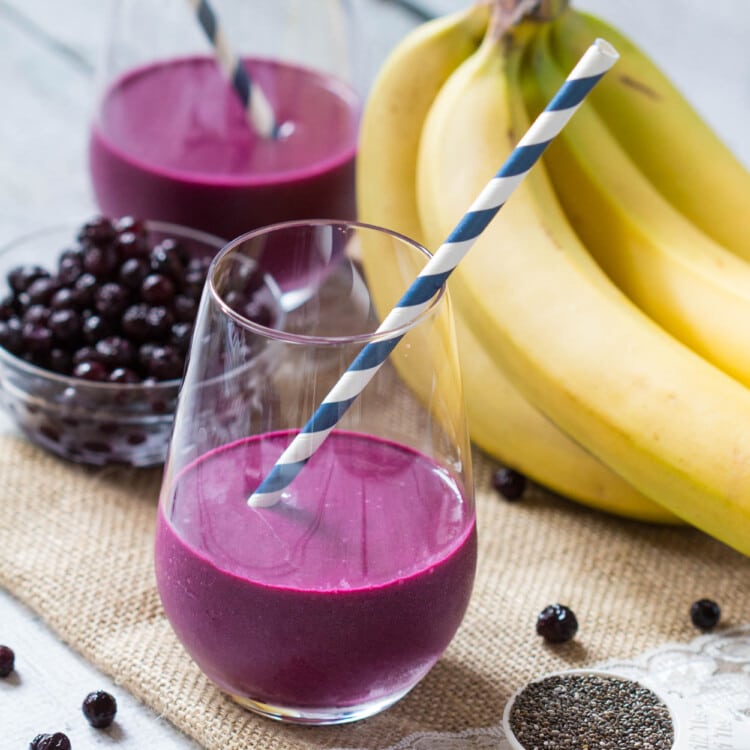 Wild Blueberry Beet Smoothie
Nutrient rich and a perfect pick me up smoothie!
Ingredients
Ingredients
3/4

cup

frozen Wild Blueberries

2

red baby beets, frozen or cooked

(chopped)

1/2

banana

(frozen, large)

1

Tbsp.

pomegranate powder

1/4

cup

Greek yogurt

(plain)

1

tablespoon

chia seeds

1

tsp.

honey

1/3

cup

water
Last step! If you make this, please leave a review and rating letting us know how you liked this recipe! This helps our business thrive & continue providing free recipes.
Instructions
Directions
Add all ingredients into a blender, mix until smooth. Serve immediately. You can store in a mason jar for up to 2 days.
Notes
For the beets, I used Love Beets - about 1/4 cup equivalent.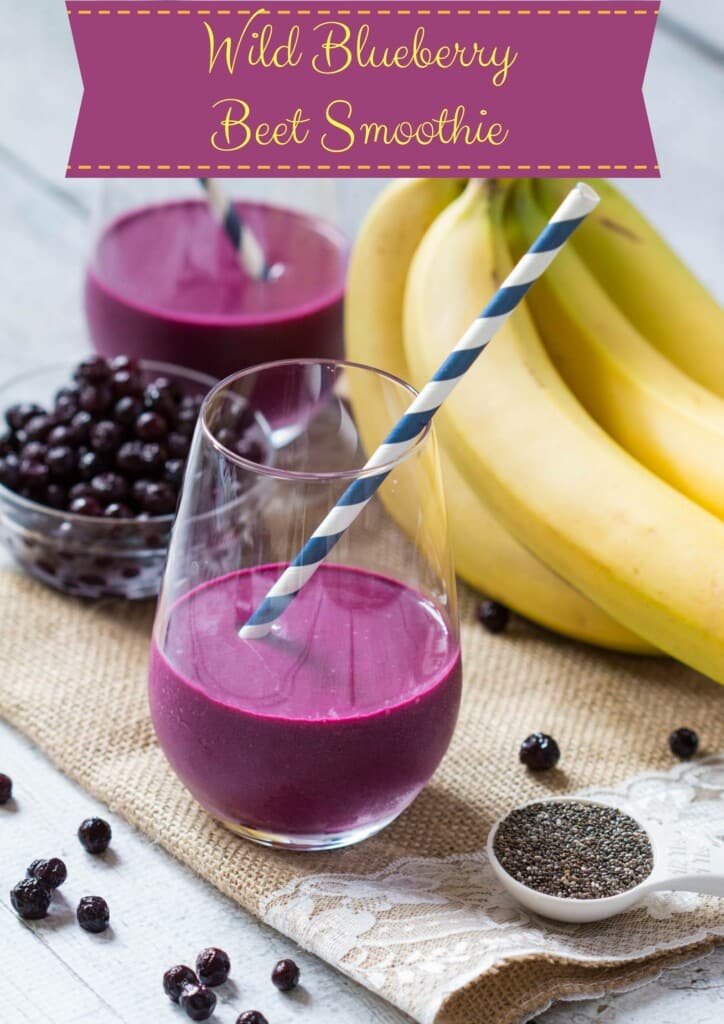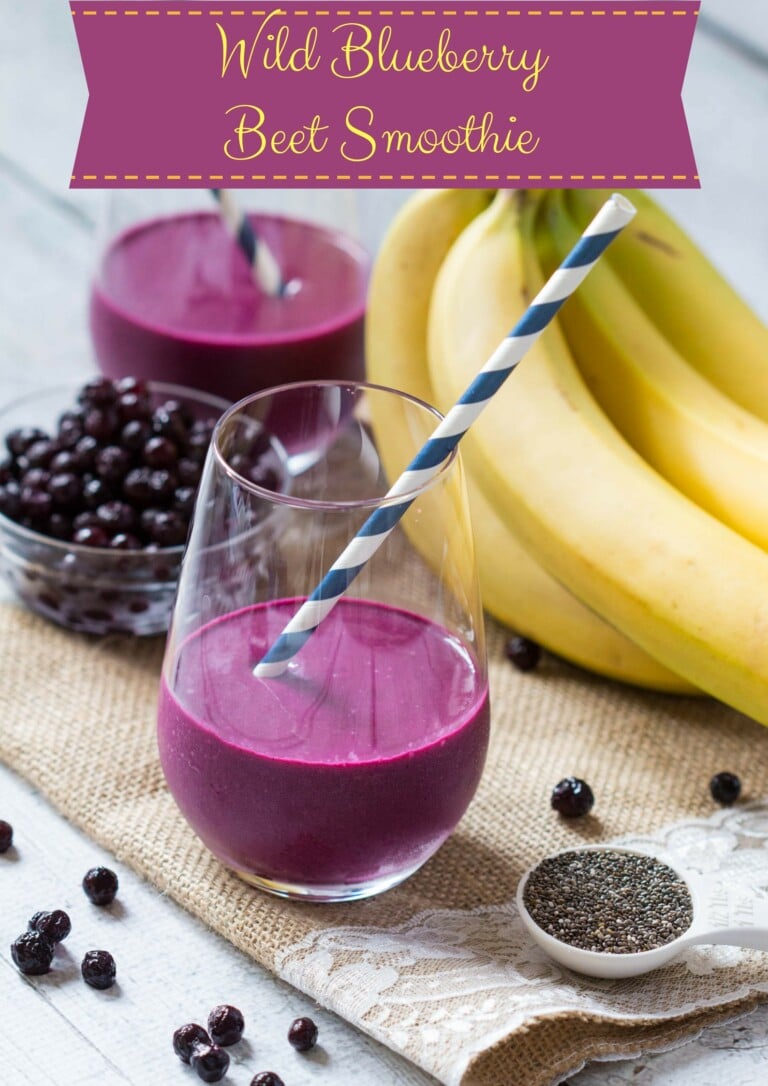 Enjoy! 🙂