10-Minute Spicy Vitamix Salsa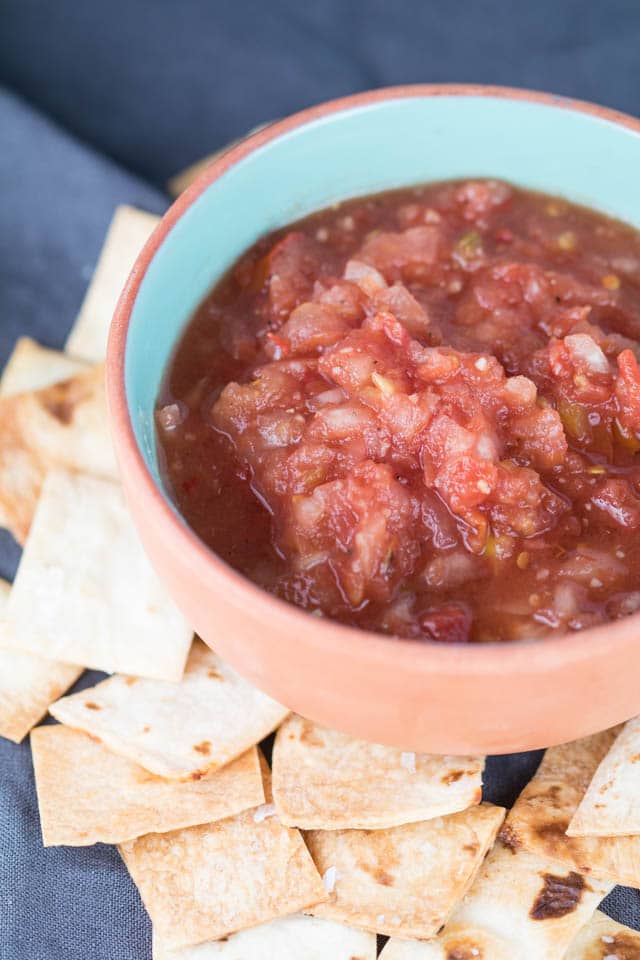 Blender salsa is a great way to use up produce that's on the verge of going bad.
Like many people, I struggle with food waste. It just happens!
Life takes over and it's easy to forget about the fruits and veggies packed away in those bottom drawers in your fridge.
Or the leftovers you were totally planning on eating end up getting thrown in the trash…
I've been trying to be more mindful of ways to preserve fresh veggies and herbs I buy.
For example, one way to extend the shelf life of your asparagus is to cut about an inch of the ends off and place them in a mason jar with water.
Don't fill the water all the way up – about half way is plenty. Then, tent a ziplock baggie over the top and store this way in your fridge! You can easily get another week out of the asparagus. And it just looks pretty!
You can also use this method with fresh herbs as well. How many times have you bought parsley, used 1/4 cup of it and the rest gets nasty and mushy in your drawer?! Even with the crisper drawer things go bad quickly.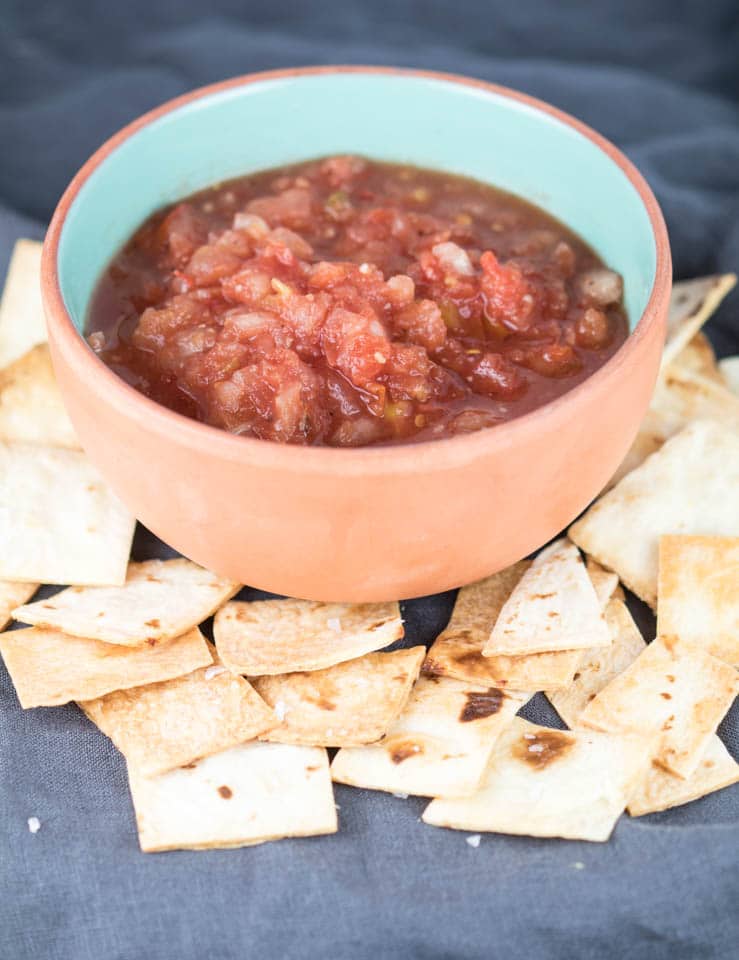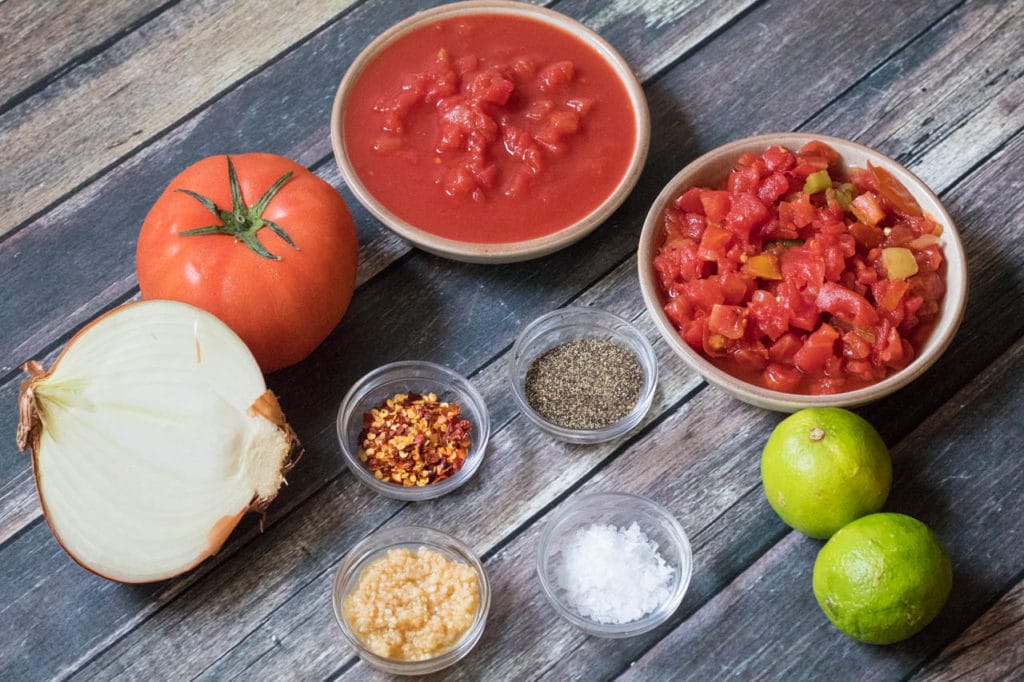 I raided my pantry to see what else I could use in this salsa because I knew the 1 large tomato would not be enough. I ended up having 2 cans of diced tomatoes. One was no salt added diced tomatoes and the other was diced tomatoes with chilies in it.
I ended up using both because I did not have jalapeño on hand either so the spices from the chiles was perfect!
My point to all of this is there is always something you can create with what you have on hand. That is the fun part about cooking to me. Being able to create.
I also had some leftover tortillas from a taco skillet I made earlier in the week and I don't eat flour tortillas very often so this worked out great!
To use your tortillas to make chips. preheat the oven to 350°F and line a baking sheet with foil.
Place a cut up tortilla flat on baking sheet, making sure they don't touch each other. Brush on canola or vegetable oil lightly on both sides, and sprinkle with salt. Bake for 10-11 minutes and let cool. YUM! No frying or messes with oil.
Pin this recipe for later!

What have you made with items on hand to reduce food waste? I'd love to hear some of your ideas!
More Healthy Mexican Recipes
Slow Cooker Shredded Beef Tacos
Thank you so much for reading & supporting Kroll's Korner! This post includes affiliate links for products I actually use in my own home and personally recommend. Should you make a purchase using one of these links, Kroll's Korner will earn a small commission at no extra cost to you, which helps me continue to bring you great original content. Thank you!
Before You Begin! If you make this, please leave a review and rating letting us know how you liked this recipe! This helps our business thrive & continue providing free recipes.
Spicy, bright and fresh this 10-Minute Salsa is a staple to have on hand!
Ingredients
Ingredients
1-2

large tomatoes

2

limes, juiced (2-3 Tbsp.)

1

(14 oz.)

can diced tomatoes

1

(10 oz.)

can diced tomatoes with green chilies

(I used Rotel )

1/2

large onion, roughly chopped

1

tsp.

red pepper flakes

3

cloves

fresh garlic (or 1 Tbsp. jarred)

salt and pepper to taste
Last step! If you make this, please leave a review and rating letting us know how you liked this recipe! This helps our business thrive & continue providing free recipes.
Instructions
Directions
Place all ingredients into a powerful blender, like a Vitamix, and blend until desired salsa consistency is achieved.

Serve with tortilla chips or pita chips.
Notes
Cilantro and jalapeno recommended if you have it on hand!