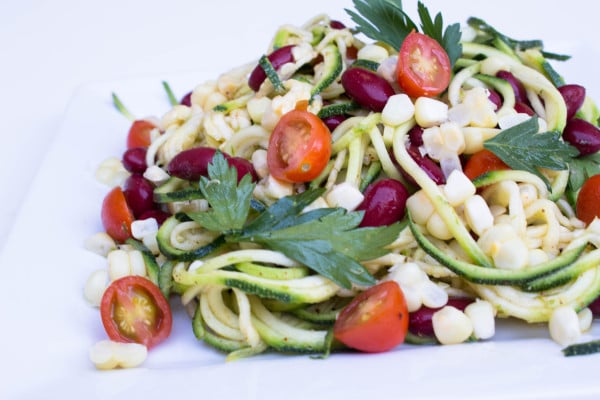 Can you tell I do not want summer to end?! This salad is super refreshing and you just feel SO healthy eating it. That is what I love about doing my Bar Method workouts in the morning. Getting the workout done in the early AM hours basically forces me to make mindful, healthy choices throughout my day because I do not want to ruin all the hard work I put in in the morning. So…I had some leftover zucchini in the fridge, and I didn't feel like making my typical zoodles with red sauce or pesto. I opted for making this instead, a recipe inspired from Yummly.com 🙂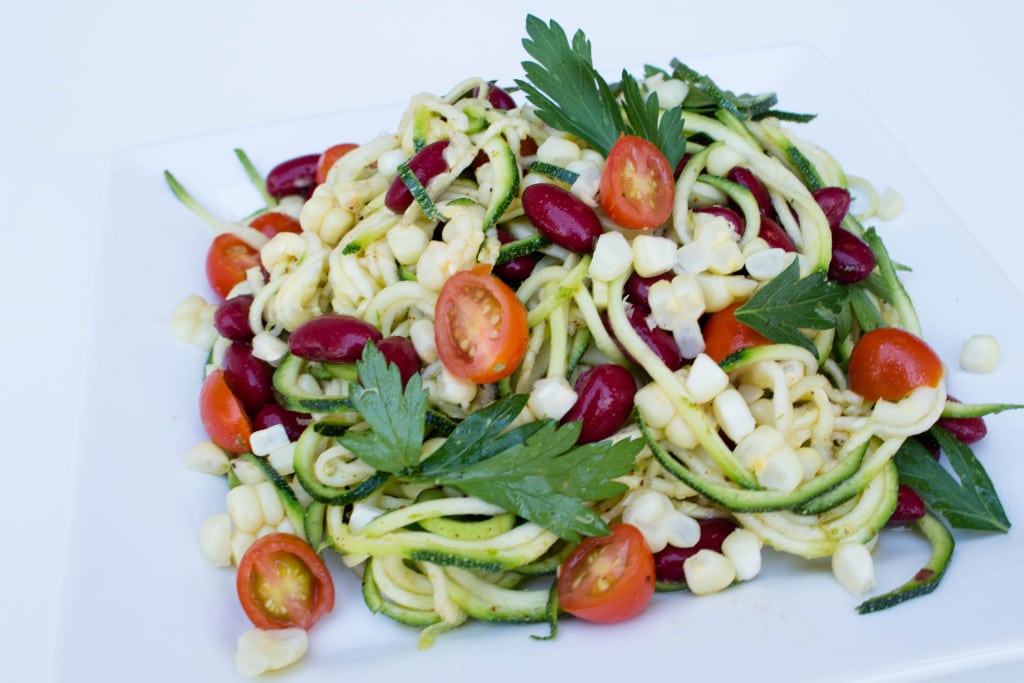 I am a little tired this evening so I am making this super short, but I hope you like it! 🙂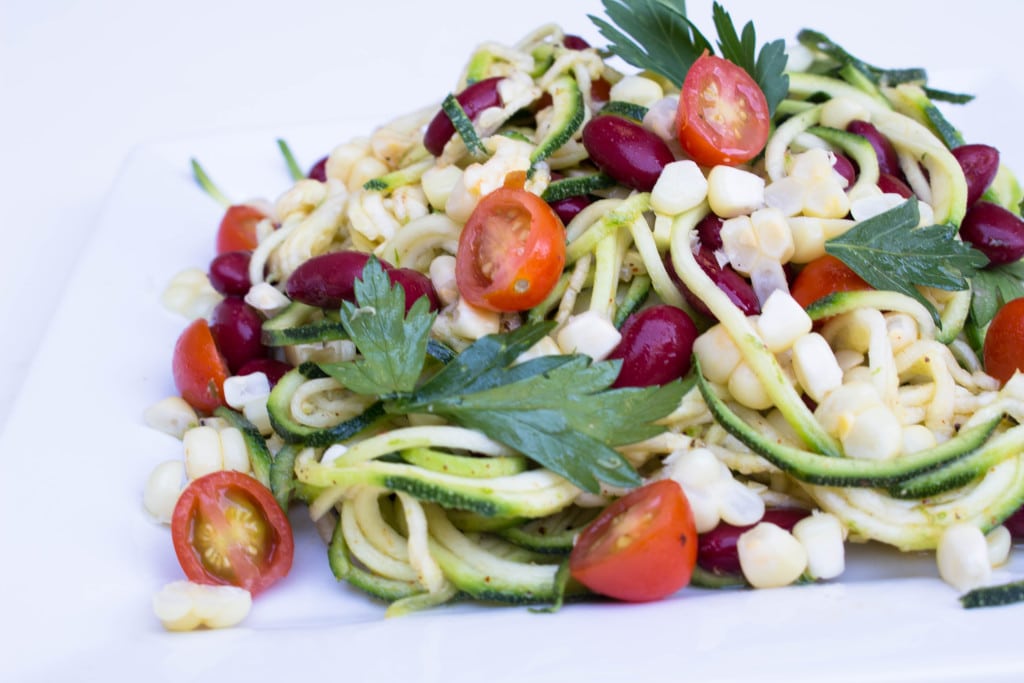 Zucchini & Corn Salad w/ Honey Lime Vinagrette
2015-09-08 18:48:54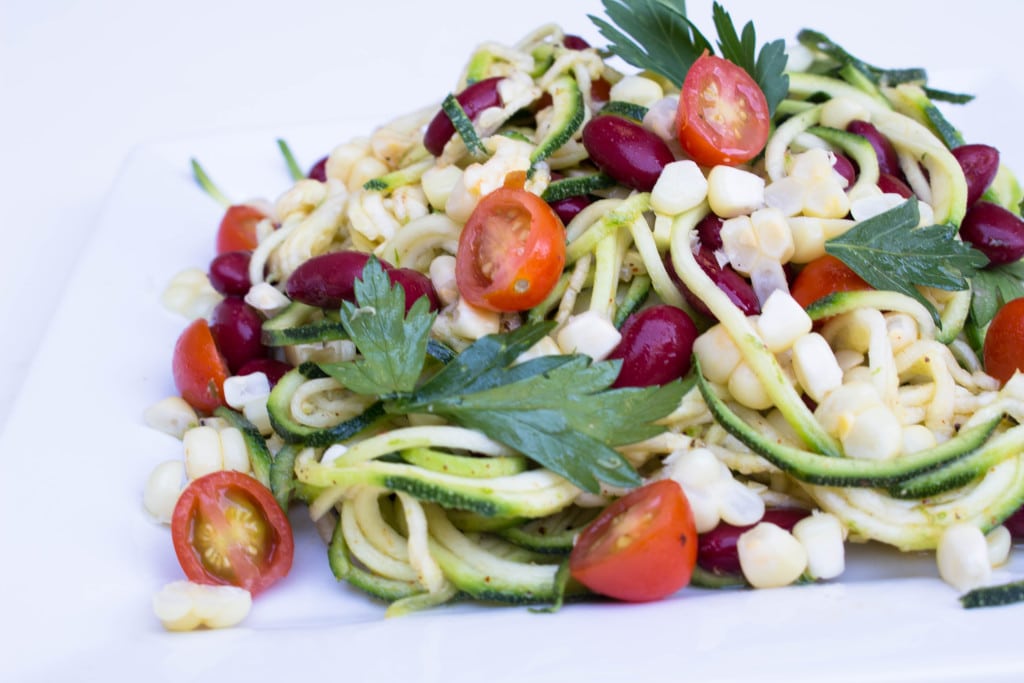 Ingredients
1 Zucchini
1 ear of corn
1/4 cup cherry tomatoes, cut in half
1 can kidney beans, rinsed and drained
flat leaf parsley
Optional: feta cheese
For the vinaigrette
1/2 Tbsp. red wine vinegar
1/2 tsp. chili powder
1/2 tsp. garlic powder
salt and pepper, to taste
zest and juice of 1 lime
1 tsp. honey
Instructions
Bring a large pot of water to a rolling boil. Cook corn for 5 minutes, then remove from water. Let cool and cut corn off of the cob.
Using a spiralizer, spiralize your zucchini using the smallest blade. Toss together with corn in a medium-large sized bowl. Gently mix in tomatoes and kidney beans.
In a small bowl, whisk together all ingredients for the dressing. Pour over zucchini/corn and toss until evenly coated. Use parsley for garnish.
Adapted from Inspired by Heather @ With Salt and Wit
Adapted from Inspired by Heather @ With Salt and Wit
Krolls Korner https://krollskorner.com/