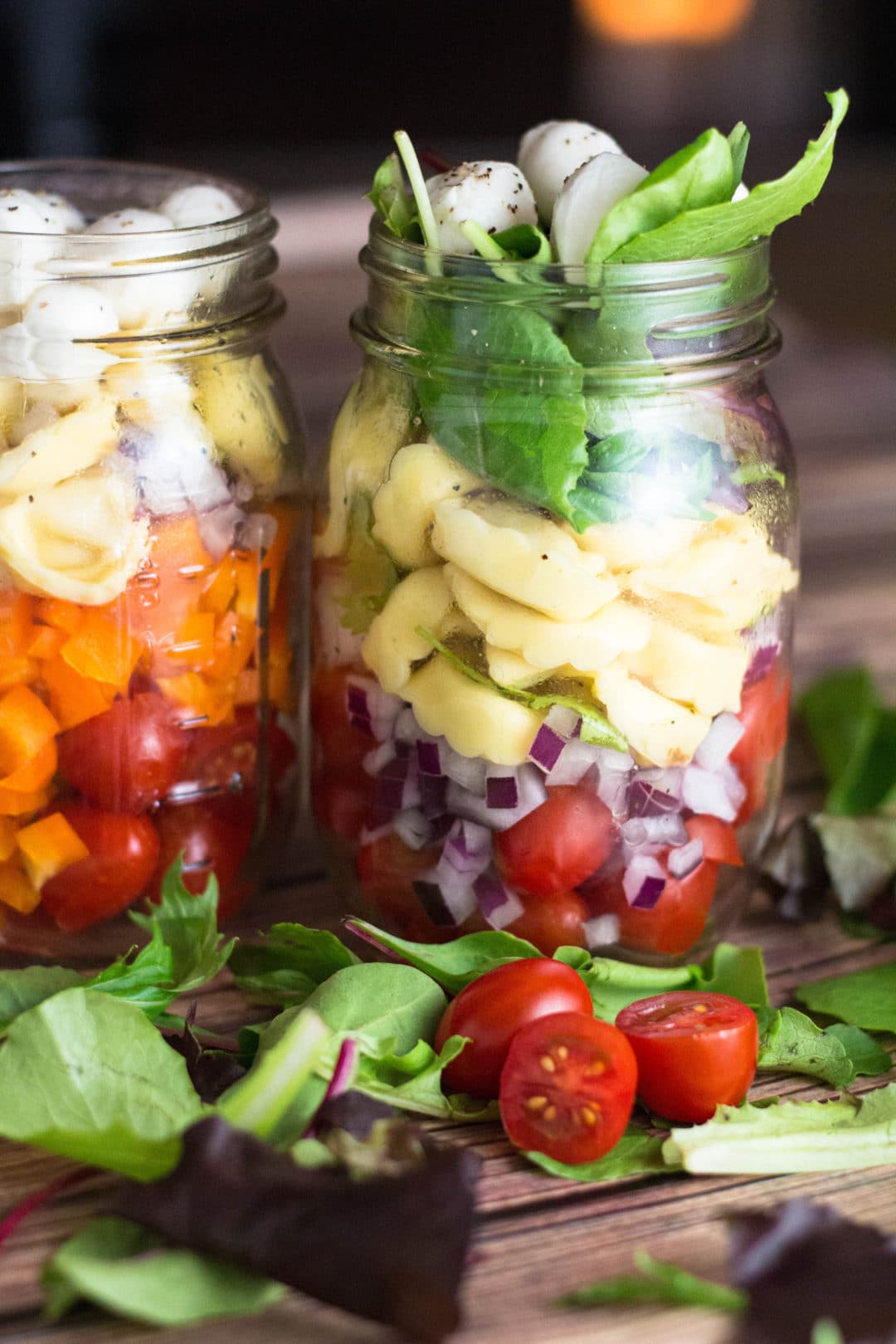 Tortellini Mason Jar Salad. Perfect for lunches on the go, ditch the fast food salad loaded with hidden calories and grams of fat!
This week here in Clovis all the kids are headed back to school and the roads seems busy again. Not only are the roads busy but so are our lives, right? Mason jar salads are such a simple make-the-night-before lunch for your kid or yourself! I like to make it with the dressing on the side so the contents don't get soggy. For this recipe I actually used Bragg's Vinaigrette dressing and it was PERFECT. It is made with organic apple cider vinegar and organic extra virgin olive oil and it paired perfectly with these ingredients.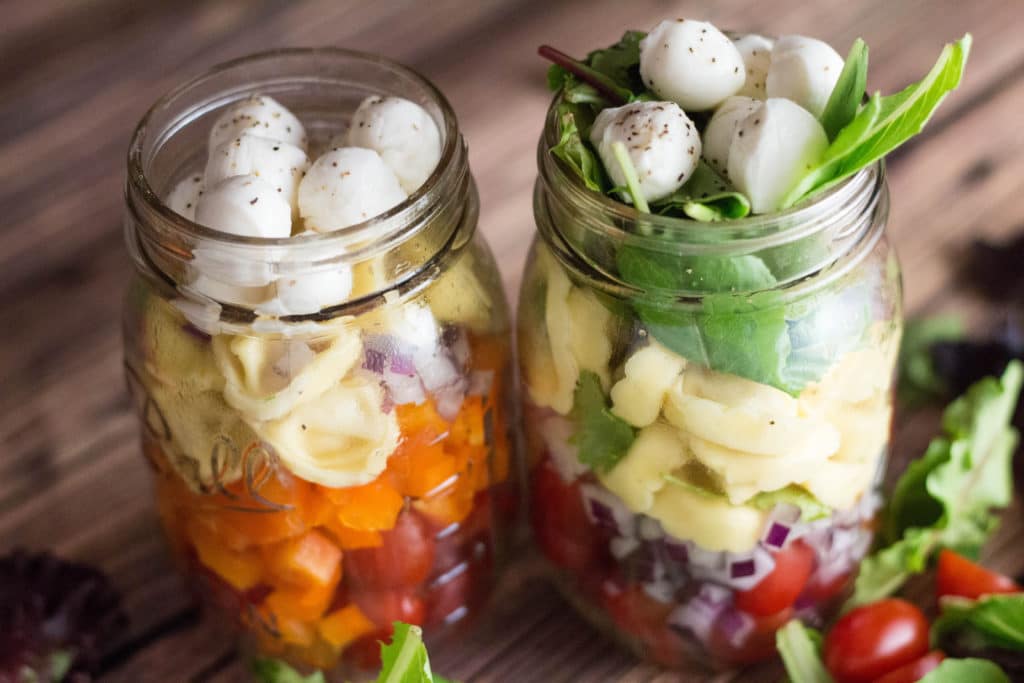 I chose simple and fresh. Sometimes there is not need to fancy things up when simple works. Make a few of these jars, stick them in the fridge, and they should good up to 5 days. Enjoy!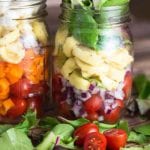 Tortellini Mason Jar Salad
Never have time for lunch? Prep ahead with these easy tortellini mason jar salads to ensure a nutrient rich meal!
Print
Ingredients
4

mason jars

2

cups

cherry tomatoes

washed and halved

1

red onion

finely diced

1

orange bell pepper

finely diced

1

lb

mini tortellini

cooked

2-3

cups

Spring salad mix

Mozzarella balls

as many as desired

Vinaigrette dressing of your choice

I used Bragg's

Salt and pepper to taste
Instructions
Once tortellini is cooked and cooled, I tossed mine with a few tablespoons of dressing, 1/4 cup of the red onion, and a little salt and pepper.

Then start to build your mason jars. You really can build them however you would like. I like to put the lettuce on top, so when you pour into a bowl the lettuce is on the bottom. I layered both of mine a little different as you can see: tomatoes, onions, bell pepper, tortellini, salad and cheese. Add additional dressing on when ready to eat. Enjoy!
[Tweet "Tortellini Mason Jar Salad. Perfect for lunches on the go, ditch the fast food salad loaded with hidden calories and grams of fat! |krollskorner.com"]