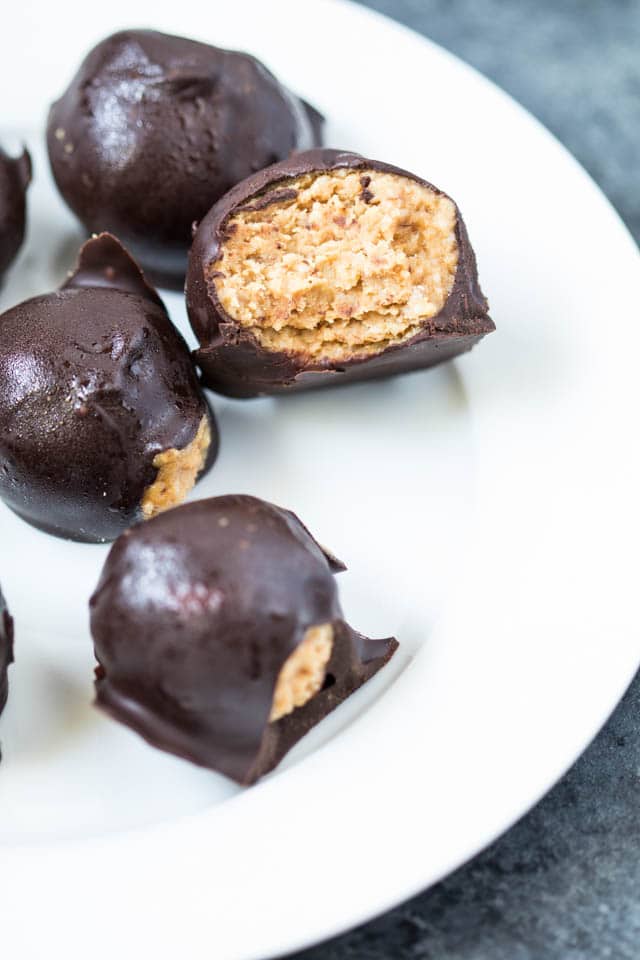 Calling all chocolate peanut butter lovers – this recipe is for YOU!
Welcome to this months Recipe Redux post! This post is extra special because we are celebrating the Redux's 6th birthday! (With chocolate of course)…
June 2017 – Theme
Small Bite Desserts
In honor of our 6th birthday, we're celebrating with cake…or another small bite dessert that fits your fancy. Show us your healthy small bite dessert creation.
I made these bites back in Jan of this year and posted them on my Instagram, but I never took "nice" photos of them to put up on the blog. I figured this months theme would be a perfect opportunity to share this recipe officially on here…and make another food video! Ever since I attended Blog Brûlée in 2016, I knew I needed to start making food videos, and here I am…8 months later finally getting a start on making them! I have a lot to learn, but the recent bootcamp from Pinch Of Yum/Food Blogger Pro really gave me that extra nudge I needed to get started. Now I just want to make videos all day!!
Along with making videos all day…I could for sure eat peanut butter all day too! My guilty pleasure is a heaping spoonful of peanut butter. I always have a jar, or 8, on hand. And I eating it literally daily. I think I find myself making excuses to eat it too, haha! A fun fact I learned recently about peanut butter is that it takes 540 peanuts to make one 12-oz. jar of peanut butter!
This got me thinking about how I've tried making my own peanut butter in the past. Super fun to make – I usually just use peanuts, a little peanut oil and a pinch of salt. I've added in cinnamon before too and its SO good!
This recipe is SUPER easy and fun to make. I hope you all enjoy!
Check out the video I made too! 🙂
Pin this recipe for later!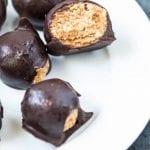 Chocolate Lovers Peanut Butter Bites
I could eat these every day if I had a limited supply on hand. The perfect blend of peanut butter and dark chocolate makes for a delicious afternoon pick me up or dessert!
Ingredients
Ingredients
1

cup

creamy peanut butter

1/3

cup

almond flour/meal

1

Tbsp.

maple syrup

1

tsp.

vanilla extract

1/2

tsp.

salt

1/2

bag dark chocolate chips

melted
Instructions
Directions
Mix all ingredients (except chocolate) in a small bowl.

Roll mixture into balls - I used a little flour on my hands to help them not stick.

Freeze for 30 minutes, then roll balls into melted chocolate and then freeze for another 30 minutes - 1 hour. Enjoy!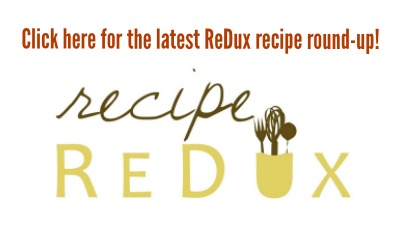 I made mine fairly large. If you make 16 instead of 12, that would be ~144 calories and 9g carbs.