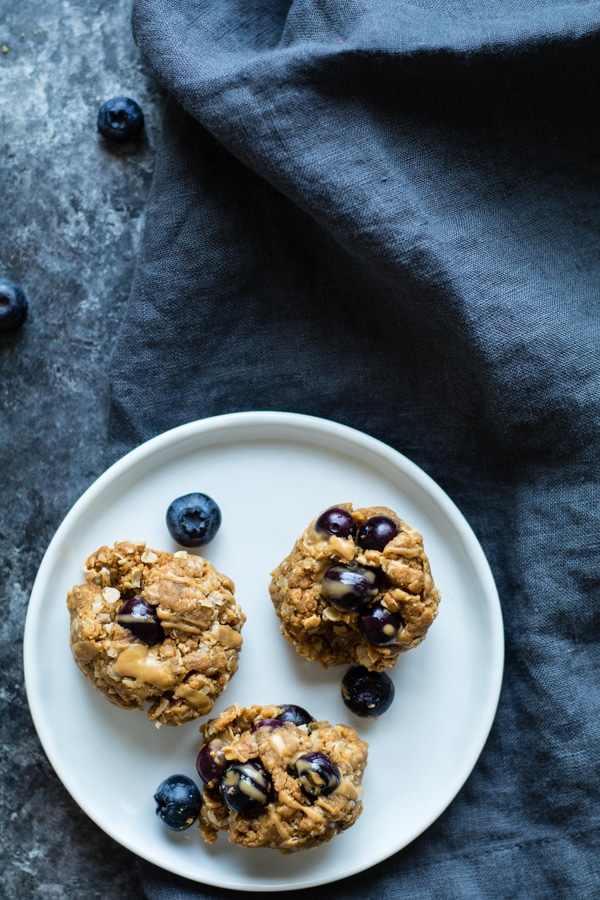 These peanut butter blueberry cookies are everything a peanut butter lover wants in a cookie – moist, chewy and peanut butter filled! They are kind of like…adult pb&j cookies!
March 2017 Theme
Spring Clean the Kitchen
Cook with at least 3 ingredients that are actually in your refrigerator or pantry right now. Try not to go to the store to buy anything new. Give tips on how to make a healthy dish out of whatever you have on-hand.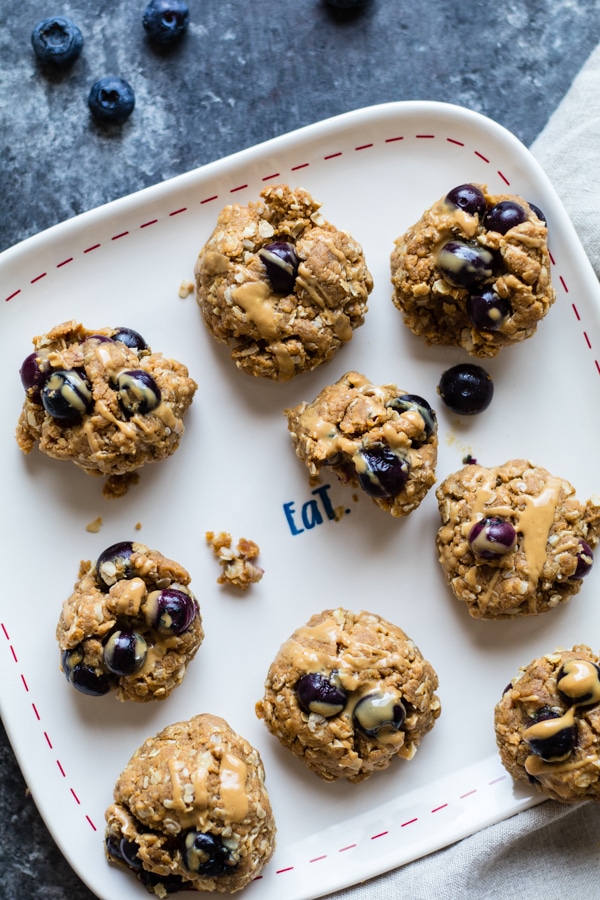 Happy Recipe Redux Day! I am so happy Spring has sprung! I am totally not a winter girl and basically beg for summer right when winter starts! The good thing about living in the Central Valley is that our Spring lasts about .02 seconds and then we hit 90 degree weather after that! And I am totally cool with that, I would rather be hot that cold ((anyone else like that??))
So, with Spring comes Spring cleaning…I spent a good chunk of my weekend cleaning house and organizing. Want to know what I came across? About 15 jars of various nut butters…mainly peanut and almond. Not even kidding. What's a girl to do with 15 jars of nut butter? Make cookies of course.
Typically on Sunday I grocery shop for the week, and last Sunday I had purchased some blueberries but had not used them yet. I thought they would be a good fit for these cookies, and to use them up before they officially went bad. Spring cleaning is not just for the house…but for the fridge too! Also, with it being National Peanut Butter Month I felt making these cookies was fitting. 🙂
[Tweet "These peanut butter blueberry cookies are everything a peanut butter lover wants in a cookie – moist, chewy and peanut butter filled! |krollskorner.com #cookies #peanutbutter"]
Can you freeze these peanut butter blueberry cookies?
YES! I love keeping some out of the counter but also it's nice to store the rest in the freeze and enjoy with coffee in the AM.
Are these cookies gluten free?
ANOTHER YES! Double check to make sure your oats are made in a gluten free facility, and you should be good to go! (Also, peanut butter is naturally gluten free!) One of my other favorite gluten free peanut butter recipes are my Chocolate Lovers Peanut Butter Bites! SO easy to make too!
Can I use a different nut butter to make these cookies?
Of course! Almond butter would be next best. If you have allergies to nuts, soy or sunflower butter would be my next recommendation! Speaking of soy nut butter, this homemade soy nut butter granola I made is my boyfriends FAV.
What other cookies can I make with blueberries?
How about these Lemon Cheesecake Blueberry Cookies? They are light, fluffy and bursting with lemony flavors! Or what about these Chewy Pistachio Cranberry Cookies? They are always a hit over the holidays!
[Tweet "Calling all Peanut Butter lovers! These cookies are moist, chewy and peanut butter filled! #glutenfree #10ingredients #cookies #peanutbutter|Krollskorner.com"]
Let's get baking! Enjoy 🙂


Gluten Free Peanut Butter Blueberry Cookies
A surprisingly delicious combination for cookies and a fun way to use your blueberries. Using for as a topping for yogurt can get boring, right? 🙂
Print
Ingredients
Ingredients
1

cup

peanut butter, creamy

2

Tbsp.

coconut butter

melted coconut oil is OK too!

5

Tbsp.

maple syrup

1 1/4

cup

rolled oats, gluten free

1/2

tsp.

baking soda

1

tsp.

vanilla extract

1

egg, large

1/4

tsp.

sea salt

Pinch

cinnamon

1

cup

blueberries, fresh
Instructions
Directions
Preheat oven to 350 degrees F and line a baking sheet with parchment paper.

In a medium bowl, stir in the peanut butter, coconut butter/oil, maple syrup, egg and vanilla. Stir in the oats, baking soda, salt, and cinnamon and then carefully fold in blueberries. Be gentle - you do not want to squish them, keep them whole.

Roll dough into a ball and place on parchment paper and flatten slightly with the palm of your hand. Continue until dough is gone.

Bake for 10 minutes. Let cool for another 10 once out of oven (if you can wait!) and store in airtight container in fridge.
Recipe Notes
*Can use veg. oil or melted butter instead of coconut oil/butter if you don't have any on hand!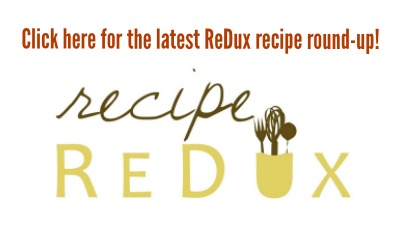 Did you make this recipe? Tag @krolls_korner on Instagram or send me a pic, I'd love to see!
Let's Connect!