Dinner
Pesto Stuffed Baked Chicken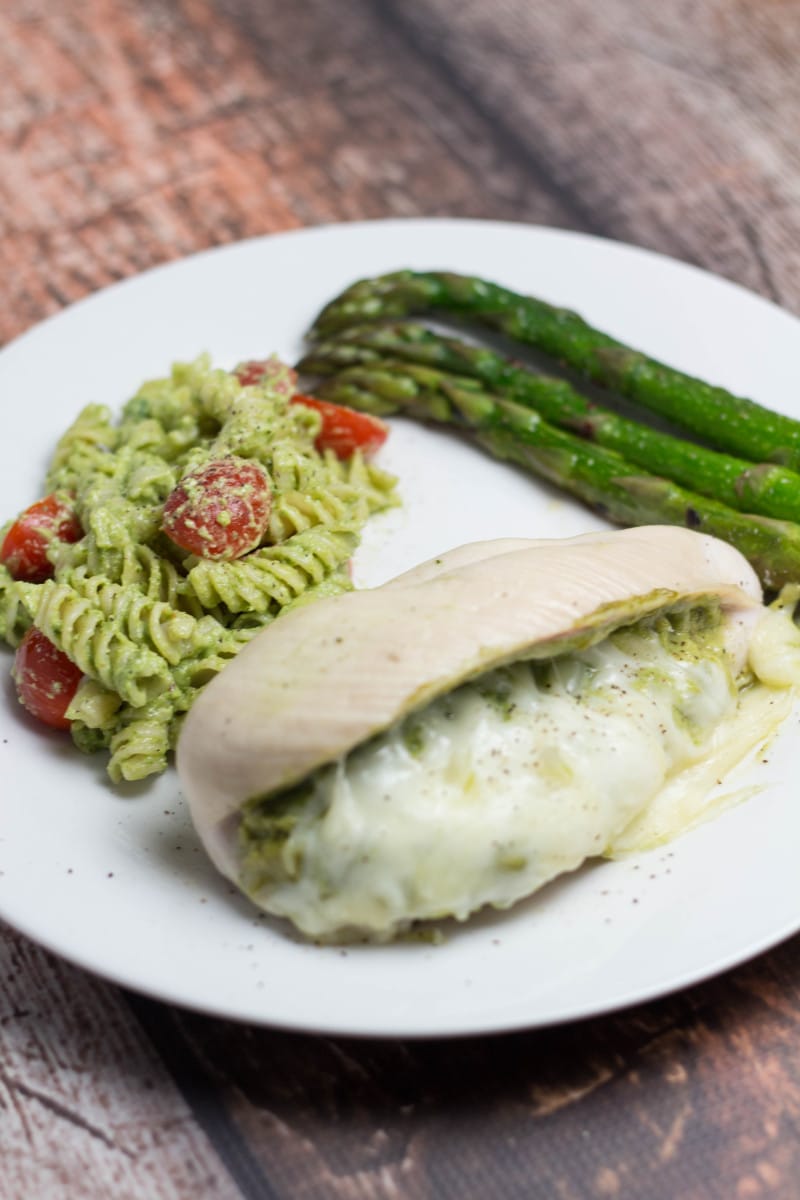 If you like pesto…and you like chicken…then this recipe is clearly right up your alley! Sometimes I get really bored with the same grilled chicken recipe so I threw this together with my favorite avocado pesto recipe. For my side dishes I mixed in some of the leftover pesto with some pasta and topped it with cherry tomatoes. I found some beautiful asparagus at the supermarket and sauteed it with a little fresh garlic, olive oil, salt, pepper, and red pepper chili flakes.
This recipe can be perfect for a dinner party or impressing a date because it looks so elegant yet is such an easy dish to prepare. Making the pocket in the chicken breast is easy especially if you have a sharp knife 🙂 I may or may not have topped my chicken with a little more mozzarella than necessary…you can omit if you have the willpower because it is just as good with simply the pesto. I hope you enjoy.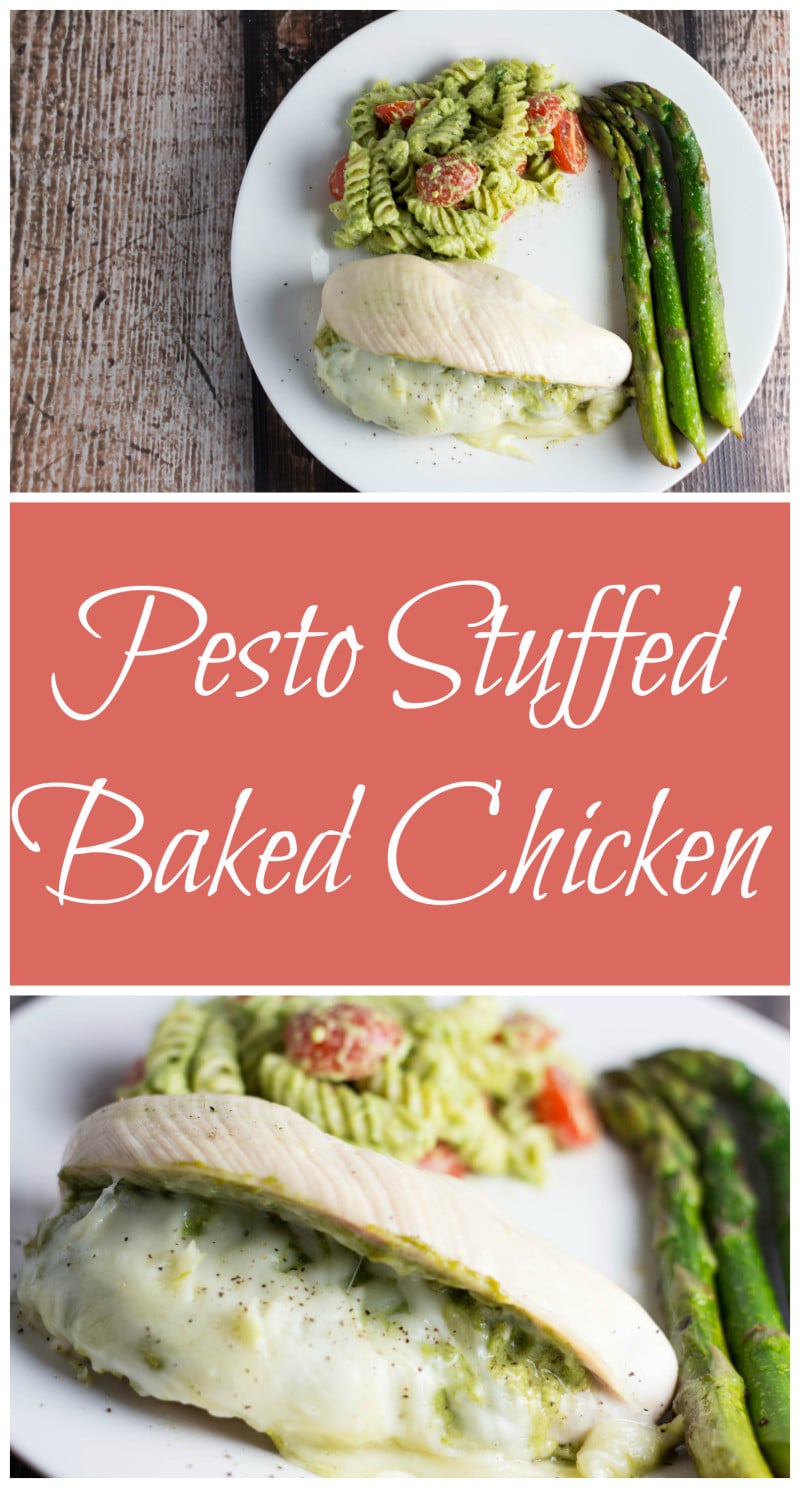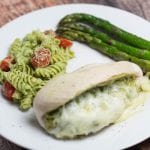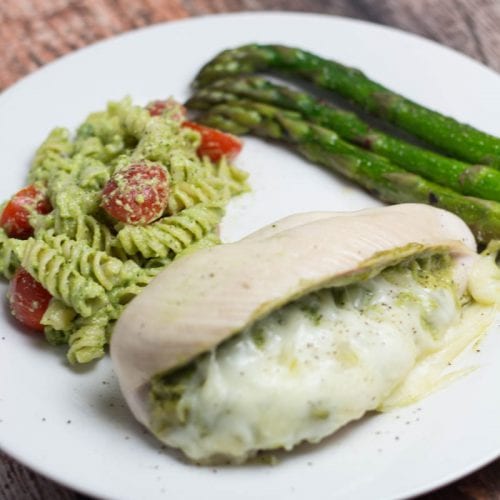 Pesto Stuffed Chicken Breast
Print
Ingredients
4

boneless

skinless chicken breasts

avocado pesto

salt and pepper to taste

1/2

cup

mozzarella

optional
Instructions
Preheat the oven to 375 degrees F. Spray a baking dish with cooking spray and set aside.

Make the pesto according to the direction in the directions here.

Using a sharp knife, cut a horizontal slit along the thin, long edge of the chicken breast half, nearly through the opposite side. Open up each chicken breast and place 3-4 Tbsp. of the pesto in the center. Sprinkle with mozzarella if desired. Close the breast of the filling, pressing the edges together to seal. Repeat with remaining chicken breasts and filling.

Bake in the oven for 30 minutes or until chicken is cooked through. Also, be sure to cover with foil! Enjoy with side dishes of your choice.
[Tweet "Pesto Stuffed Baked Chicken – an elegant but simple dinner to impress your loved one! | Krollskorner.com"]

I'd love to see what you made!!
Share it with me on Instagram or Facebook and tag me @krolls_korner or use the hashtag #KrollsKorner!