Breads
Pumpkin Pound Cake with Collagen
It's *almost* Fall…so let all things PUMPKIN begin! To kick off the season, I made Pumpkin Pound Cake with Collagen Peptides to give this delicious dessert a protein boost!
This may sound weird…but some mornings within 10 minutes of being awake you can find me in the kitchen baking something already. I get an idea and HAVE to make it before it leaves my brain! I have a baking bug in me!
For those who don't know…I live in California and it's September 4th and I'm publishing a PUMPKIN recipe. No, it doesn't FEEL like Fall in Fresno, California yet. But – YES, you can still find me baking pumpkin goodies from Sept – basically January! #SorryNotSorry 🙂
Growing up, my Grammie often bought Entenmann's Pound Cake. I remember coming home from school and it was 1 of 3 things: Chocolate Pudding, her homemade bread rolls, or Entenmann's Pound Cake. In honor of school being back in session and Fall quickly approaching, I had this desire to make Pumpkin Pound Cake! The collagen is certainly not a Grammie touch, that is something extra I added. I can only imagine my Grammie's face if I told her I put collagen in my pound cake HAHA!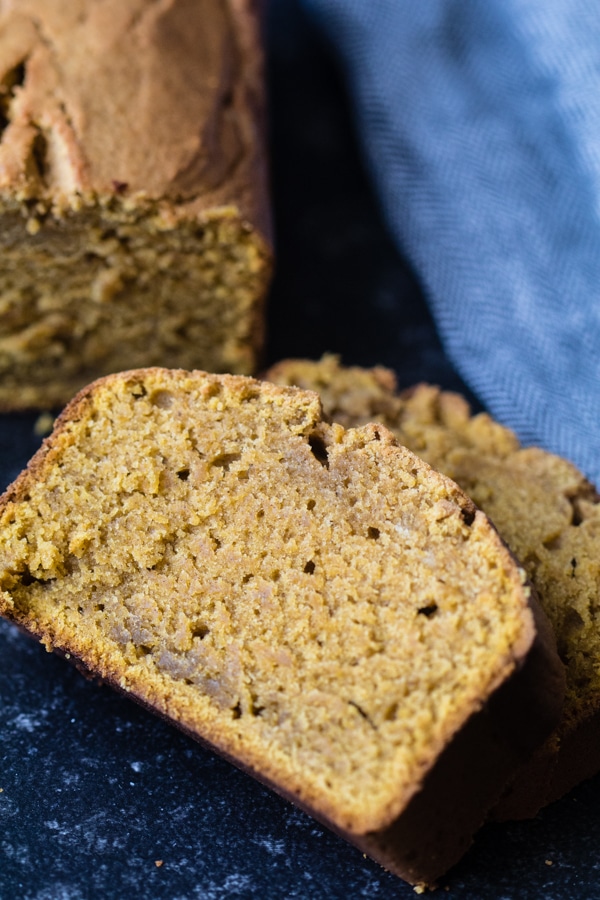 Update on life:
I am no longer an Instructor at Cyclebar. One door closes and another opens.
September is my birthday month! #Virgo
I went to Dallas at the end of August for Dallas Mania. I became certified in Pilates Mat Work with a few other girls from BEYOND Studios here in Clovis!
You can find me at BEYOND Studios (Reformer Pilates) 4 days a week and blogging on the other days.
Next week I am headed to the Tastemakers Conference in SLC and I am SO excited to network with other bloggers around the US.
Then, later this month I am going to New Orleans (for the 2nd time this year, what?!) with the Tri-Lamb group. To sum it up – this trip is a 3 day lamb + culinary medicine immersion for a small group of health and nutrition professionals. We will learn the latest lamp nutrition and trend data and how lamb fits into a healthy, balanced American diet, get hands on cooking with lamb, meet & learn from a shepherd, and I am sure much much more!
Between all the busyness – I've been trying to spend more time with friends and family. Working on keeping the social life alive! I think at the next family gathering I need to bring these Pumpkin Muffin Bites!
What have all of you been up to? Leave me a comment below and let me know!
[Tweet "Say hello to Fall with this Pumpkin Pound Cake made with Collagen for a boost of protein (because, why not?) Heck, have it for breakfast, snack, or dessert! krollskorner.com"]


Lastly, let's not forget about this Pound Cake…it's…
Moist
Pumpkin-y
Only 10 ingredients
Goes great with coffee
Is the pound cake of your dreams
Enjoy! Tag #krollskorner on Instagram if you make it too!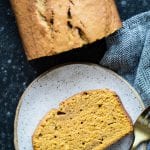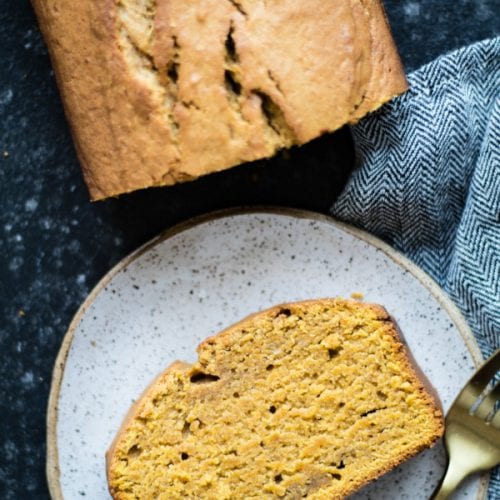 Pumpkin Pound Cake with Collagen
Welcome Fall with this Pumpkin Pound Cake made with Collagen for a boost of protein (because, why not?) Cinnamon, nutmeg, Pumpkin and all things Fall in one delicious slice!
Print
Ingredients
6

Tbsp.

unsalted butter, softened

2/3

cup

granulated sugar

2/3

cup

brown sugar

3

eggs

1/2

tsp.

Vanilla extract

1.5

cups

All-Purpose Flour

1

cup

canned pumpkin

1

scoop

collagen peptides

1

Tbsp.

Pumpkin Pie Spice

(All-Spice, ginger, cinnamon, cloves, & nutmeg)

1/2

tsp.

baking powder

1/4

tsp.

salt
Instructions
Preheat oven to 350 degrees F and spray a 9-in by 5-in loaf pan with PAM.

In a standing mixer, cream butter and sugars. Add in the eggs, one at a time, beating well after each addition. Mix in vanilla.

Combine the dry ingredients in a separate bowl and then add to the butter/sugar mixture. Then add the pumpkin & beat just until combined.

Bake for 60-65 minutes or until toothpick inserted in center comes out clean!


Cool for a few minutes, then remove from loaf pan and enjoy!
Happy baking!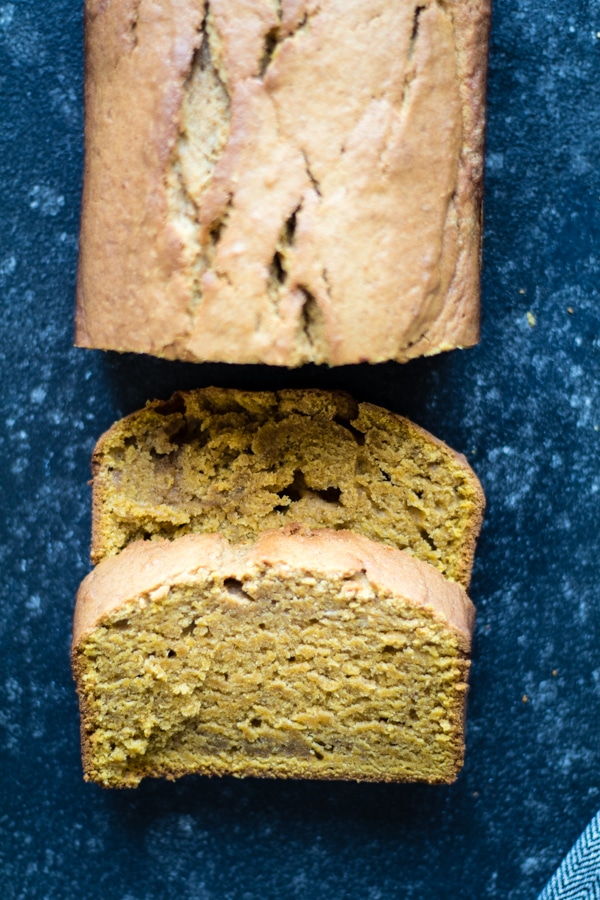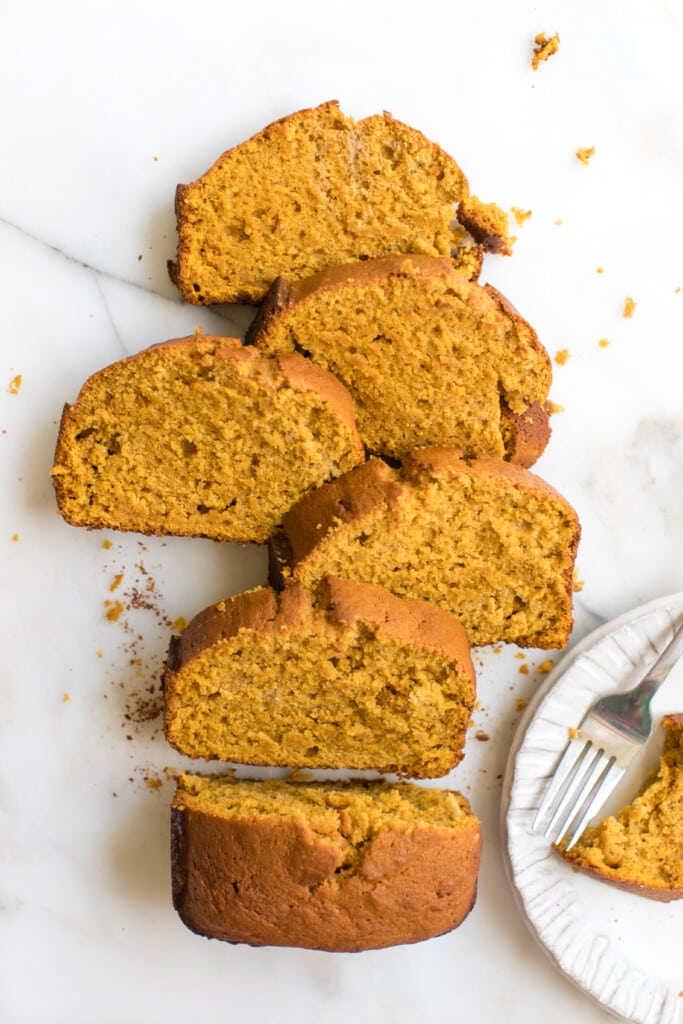 I'd love to see what you made!!
Share it with me on Instagram or Facebook and tag me @krolls_korner or use the hashtag #KrollsKorner!