Fresh Cherry Sorbet
Desserts | Published Jun 9, 2021 | Updated Jun 9, 2021 | By Tawnie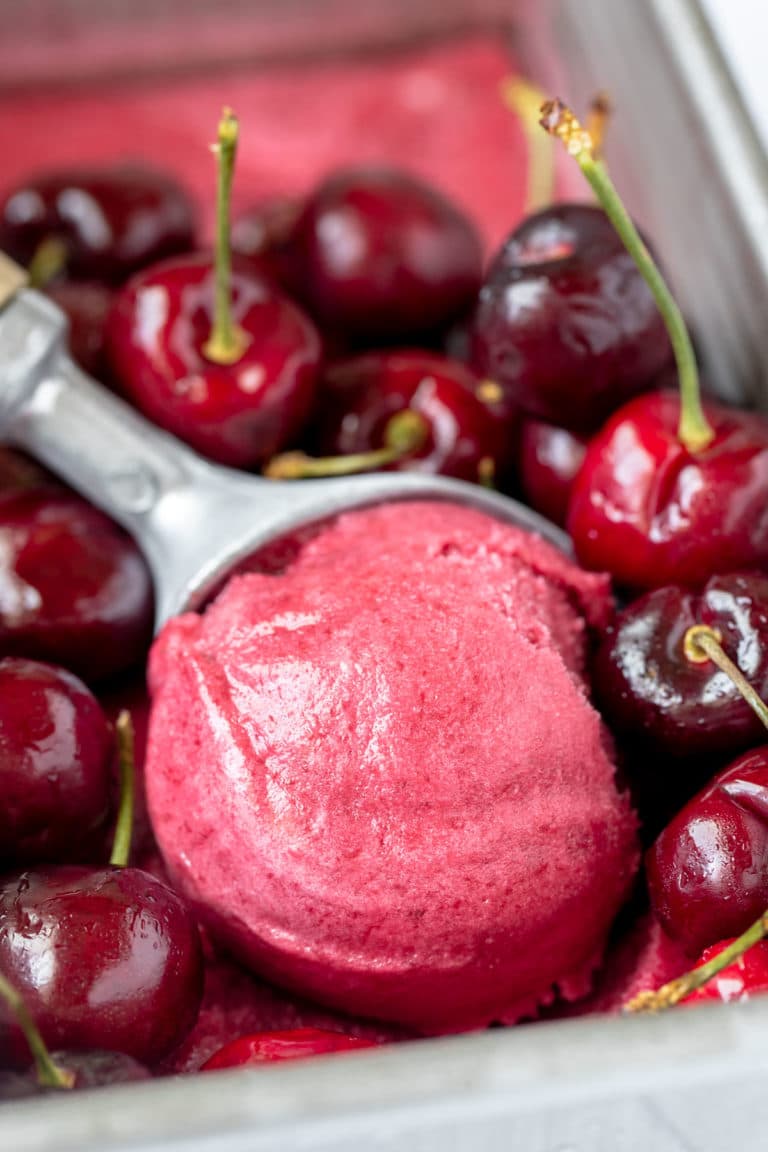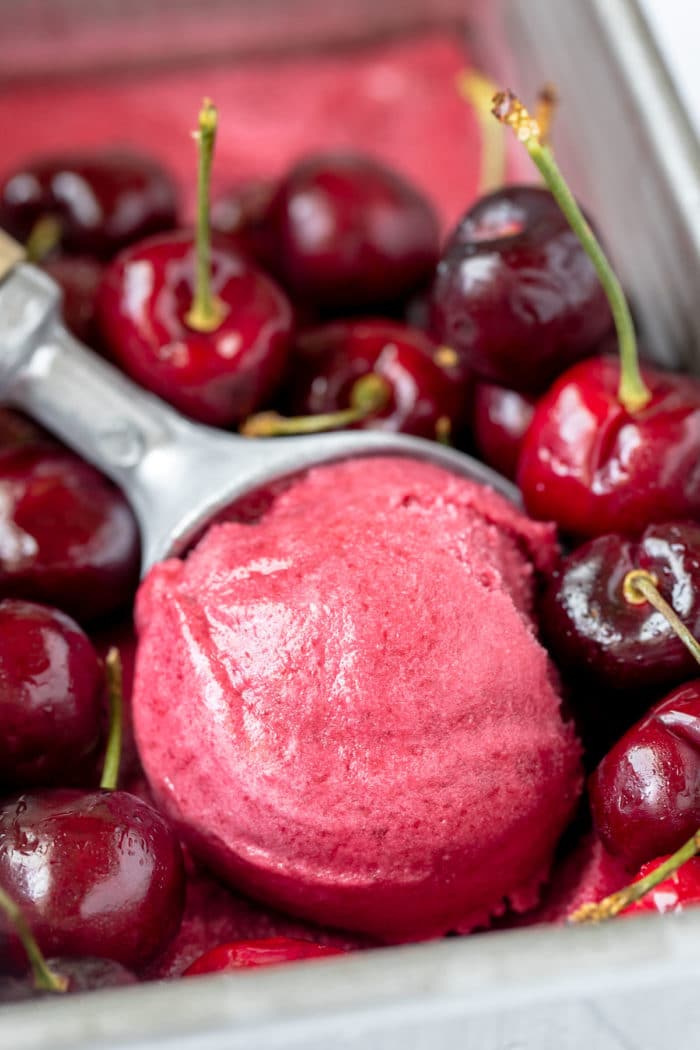 When I think of fruit sorbet I typically think of strawberry or raspberry sorbet but now I can't get my mind off of this Cherry Sorbet!
Fruit sorbet is the perfect end of a hot summer's day if you ask me.
When made properly, it's perfectly sweet, ultra creamy and smooth!
This post has been sponsored by Sprouts. All thoughts and opinions are my own. Thank you for supporting the brands that keep Kroll's Korner running!
I thought making homemade sorbet would be challenging but by following a few simple steps you'll have a blast of pure delicious homemade sorbet to enjoy.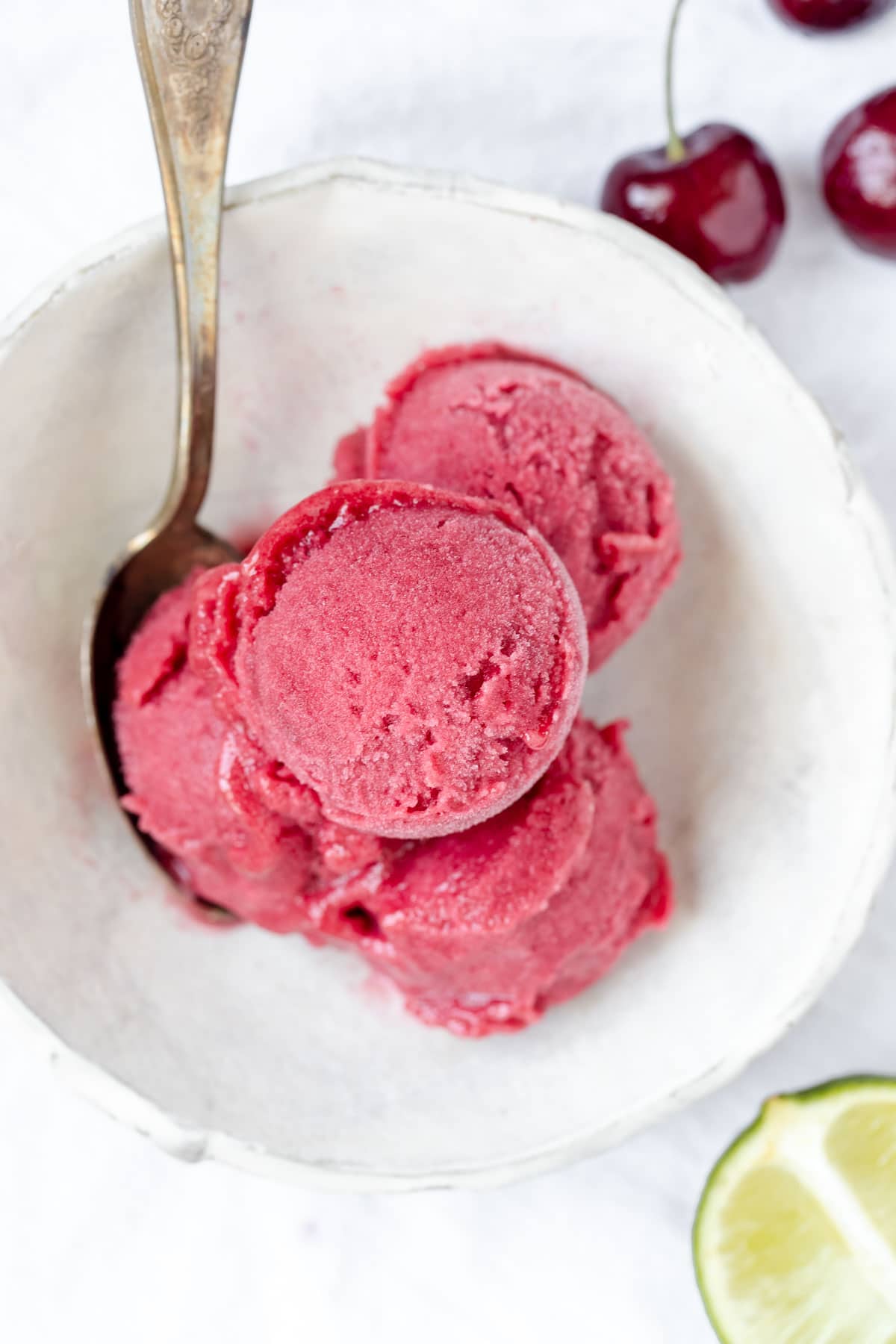 Also, before I get ahead of myself you may be thinking – oh no! I don't have an ice cream maker. Can I make a no-churn version of this? And yes! I cover this more below but a no-churn sorbet is slightly harder and icier than churned but just as refreshing and flavorful.
Ingredient Notes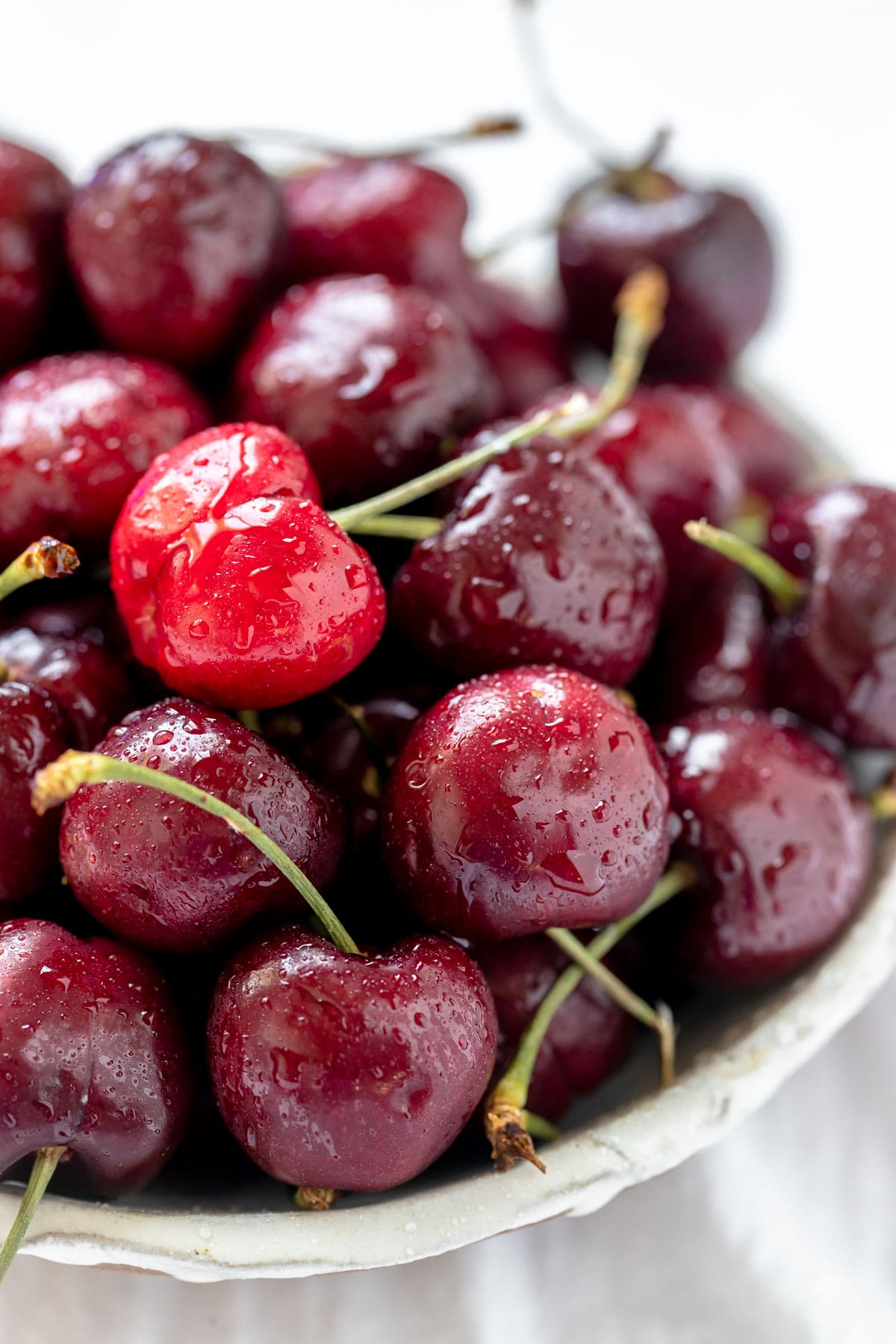 Cherries: grab Summer's sweetest and ripe cherries at your local Sprouts Farmers Market! I'm telling you are the freshest most flavorful cherries I've had and I love their seasonal produce. They are plump, juicy and perfect for this cherry Sorbet.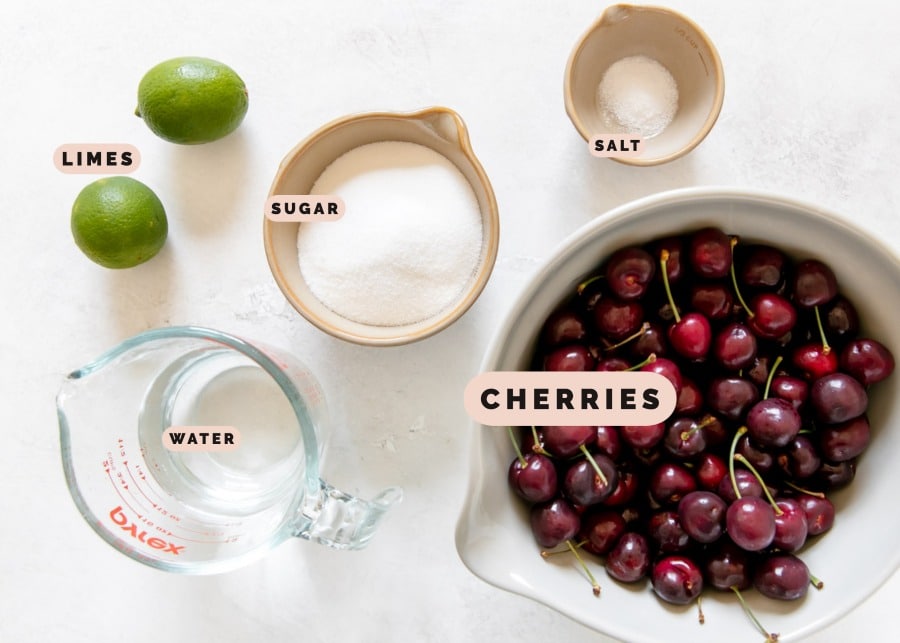 Sugar: Granulated sugar is needed to make the homemade simple syrup. Sugar is responsible for the sorbet's structure.
Lime: Grab some fresh limes at Sprouts too while you're at it. The lime juice helps cut a bit of the sweetness and enhance the cherry flavor.
Step by Step Directions: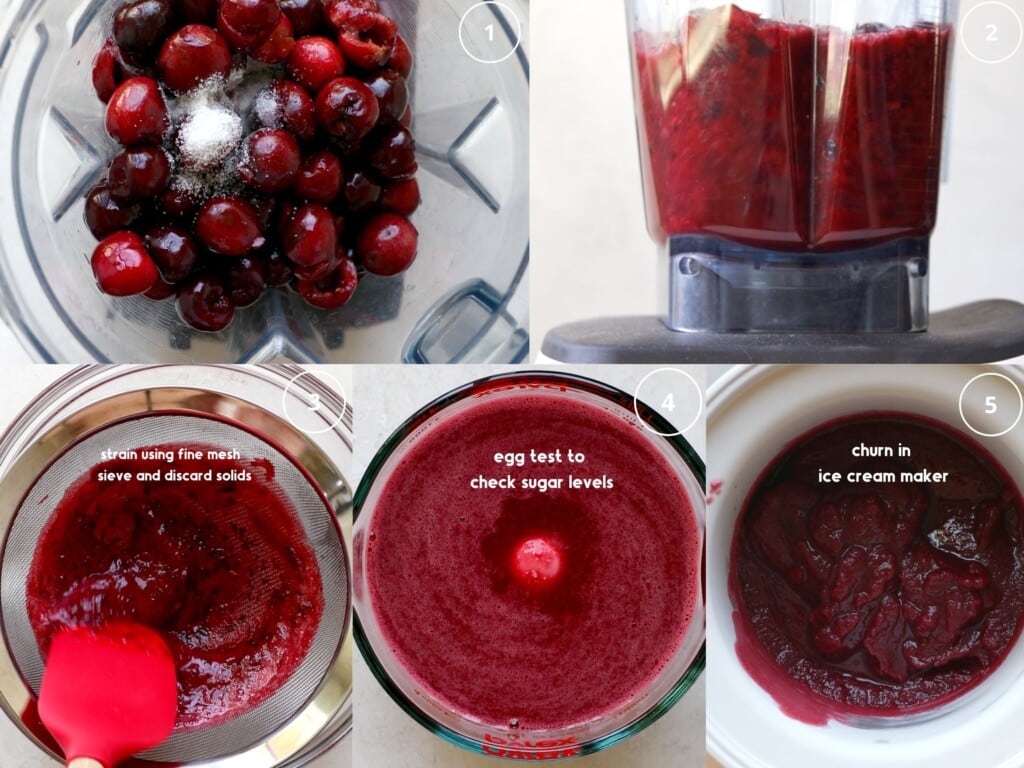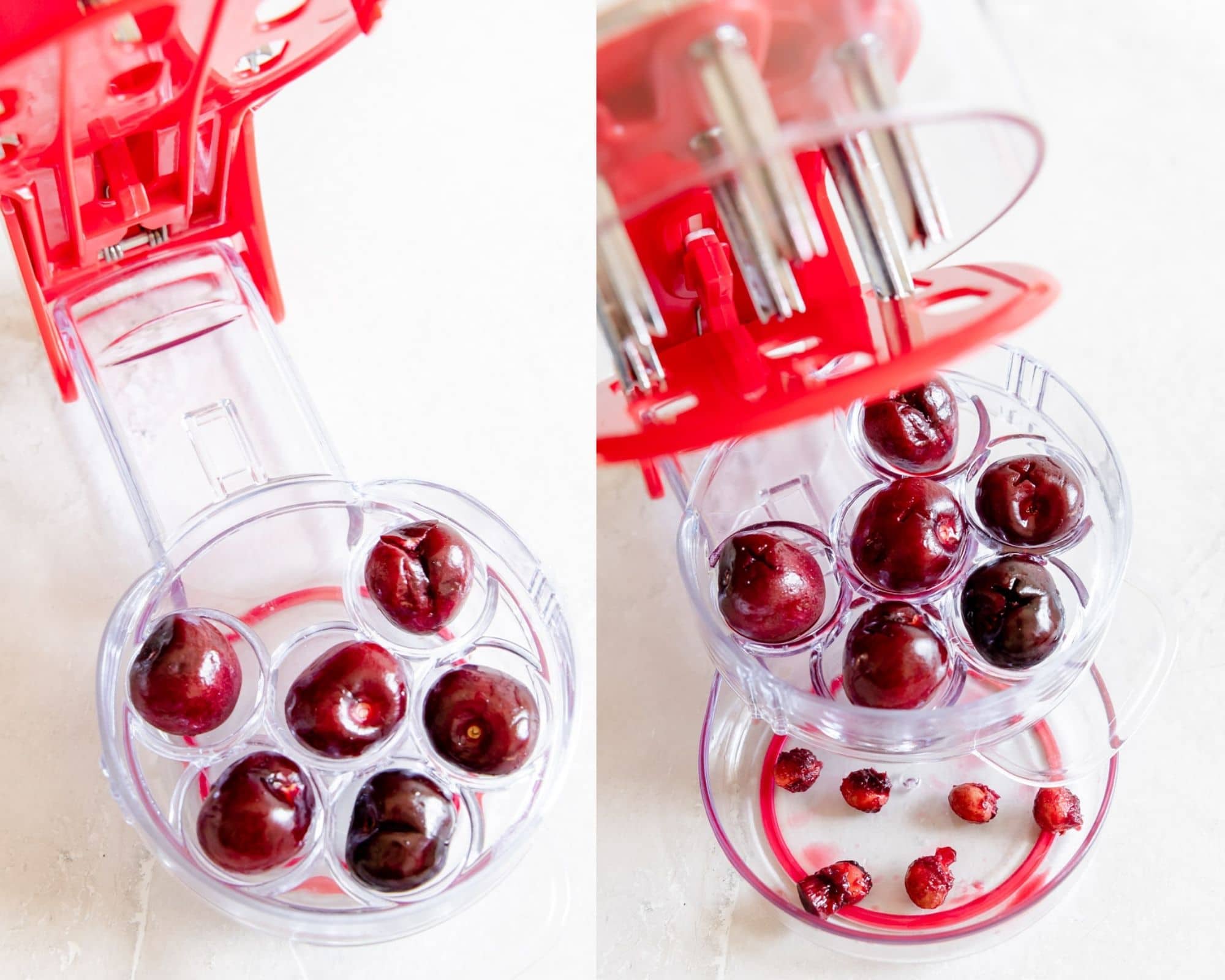 Freeze the ice cream maker base. The base needs to be frozen because when the sorbet comes in contact with the frozen surface, the blade stays still as the bowl turns to create the smooth texture we lie in sorbet.
Wash all of the cherries and use a cherry pitter to pit the cherries. I have this 6 count cherry pitter and it works so well!
Make simple syrup: boil together equal parts sugar and water until sugar is dissolved and allow to cool to room temperature before adding into the cherry sorbet base.
In a powerful blender or food processor, combine the pitted cherries, ½ cup simple syrup, lime juice and salt until liquified.
Pass this cherry puree mixture through a fine sieve to remove the pulp and discard the solids.
Check the sugar density of the cherry sorbet base using an egg.
Chill in the fridge for 1 hour.
Churn the sorbet for ~15 minutes in an ice cream maker.
Pour into a freezer safe container or 8×5 inch loaf pan, and freeze until solid.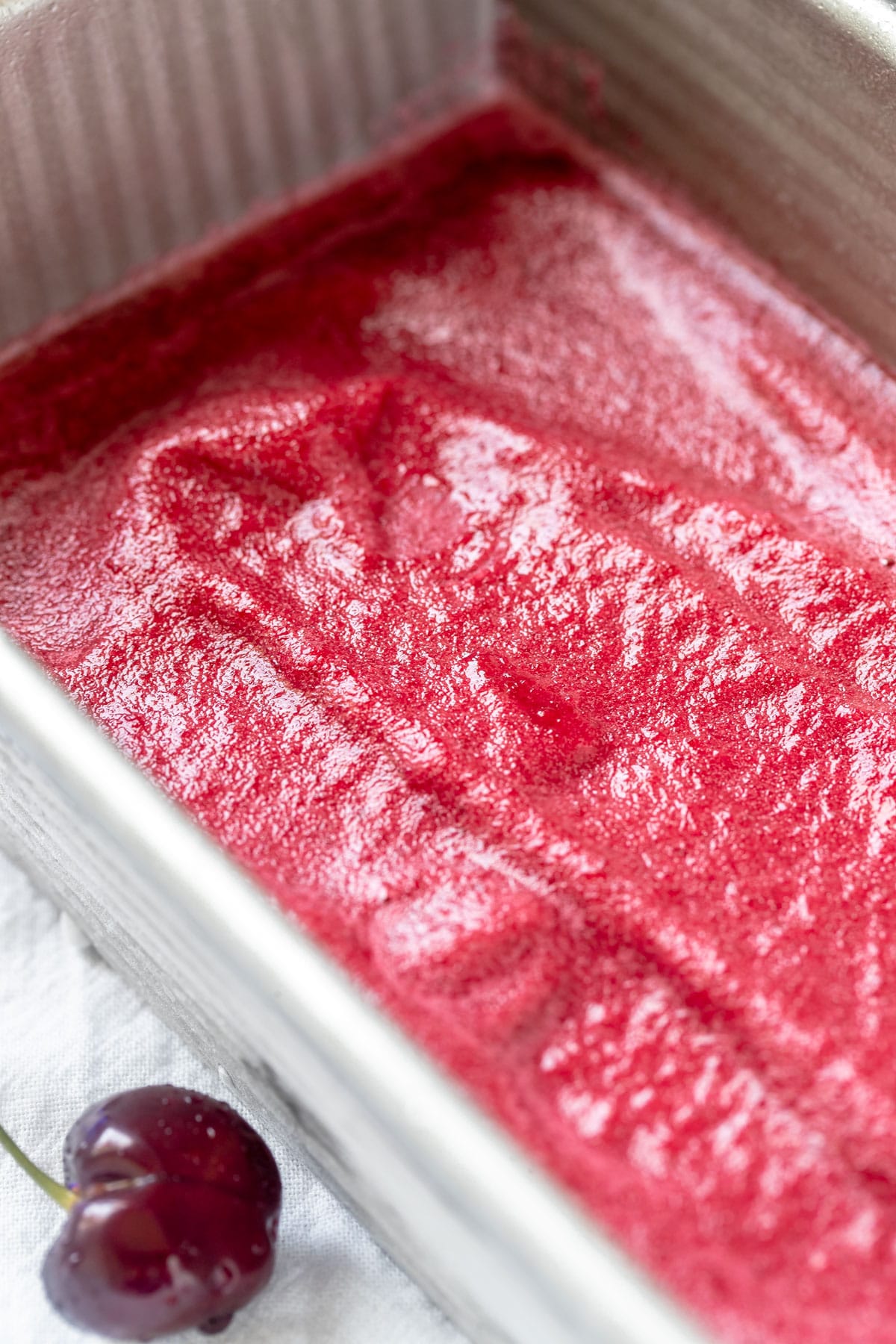 Expert Tips
Fresh, ripe fruit to make sorbet is recommended
Always chill the sorbet base before you use your ice cream machine to churn it. A colder sorbet base makes for a smoother finished sorbet.
Using the ice cream maker results in a refreshing, smooth sorbet. When skipping this step, you'll still have a delicious sorbet but it will be more icy and less creamy.
Experiment with other fruits like strawberries, raspberries, mangoes and bananas.
Add in a touch of alcohol for fun, but only a little because too much will prevent the sorbet from freezing properly.
Pro tip: always keep the ice cream base in the freezer so whenever you need it, it's ready to go and you don't have to wait 24 hours for it to freeze.
FAQ
What is the egg float test for homemade sorbet?
This test checks the sugar density in your sorbet. You need the right sugar content in your sorbet for it to freeze properly. Essentially the sugar content determines the texture of the sorbet and this trick is a simple guide. Place a fresh egg (in shell) in the sorbet base and it should float to the top, exposing about a nickel sized patch of the shell. If the egg sinks, add in a little more simple syrup, stir and perform the egg test again until it float. Always be sure to taste the base and adjust to your liking.
Can I make sorbet without an ice cream machine?
Not everyone has an ice cream maker and I totally get that! If making without, I recommend freezing the cherries until solid. Then process the ingredients in your blender until smooth. Add a little warm water to help along if needed, taste and adjust sweetness. Freeze until solid.
What is the difference between sherbet and sorbet?
Sherbet typically contains cream or milk, and sorbet is typically a dairy-free dessert.
Why is my homemade sorbet icy?
Not using enough sweetener creates an icy sorbet. Be sure to use the egg float test I talked about above! Churning your sorbet base also helps to create the smooth and creamy sorbet we all know and love!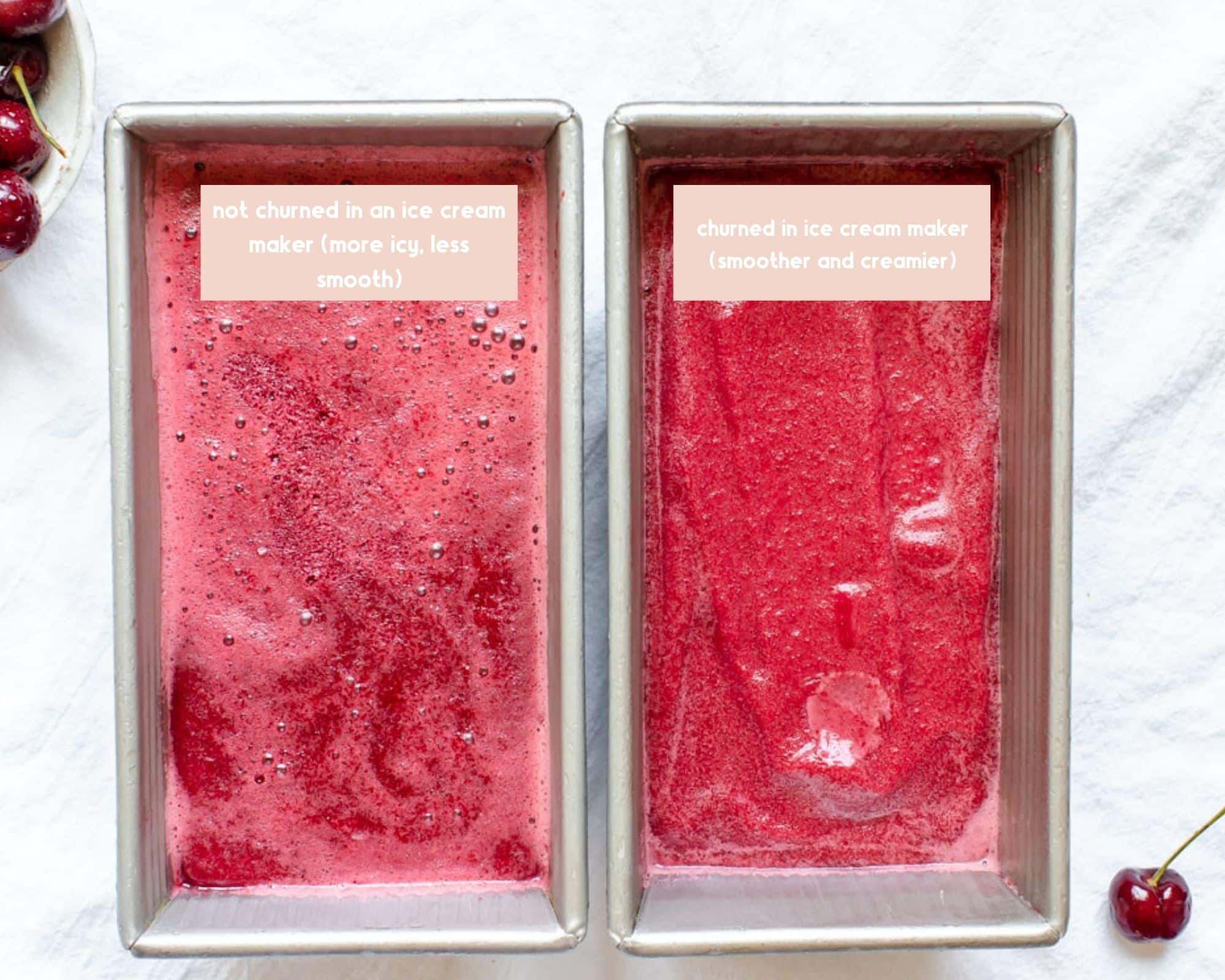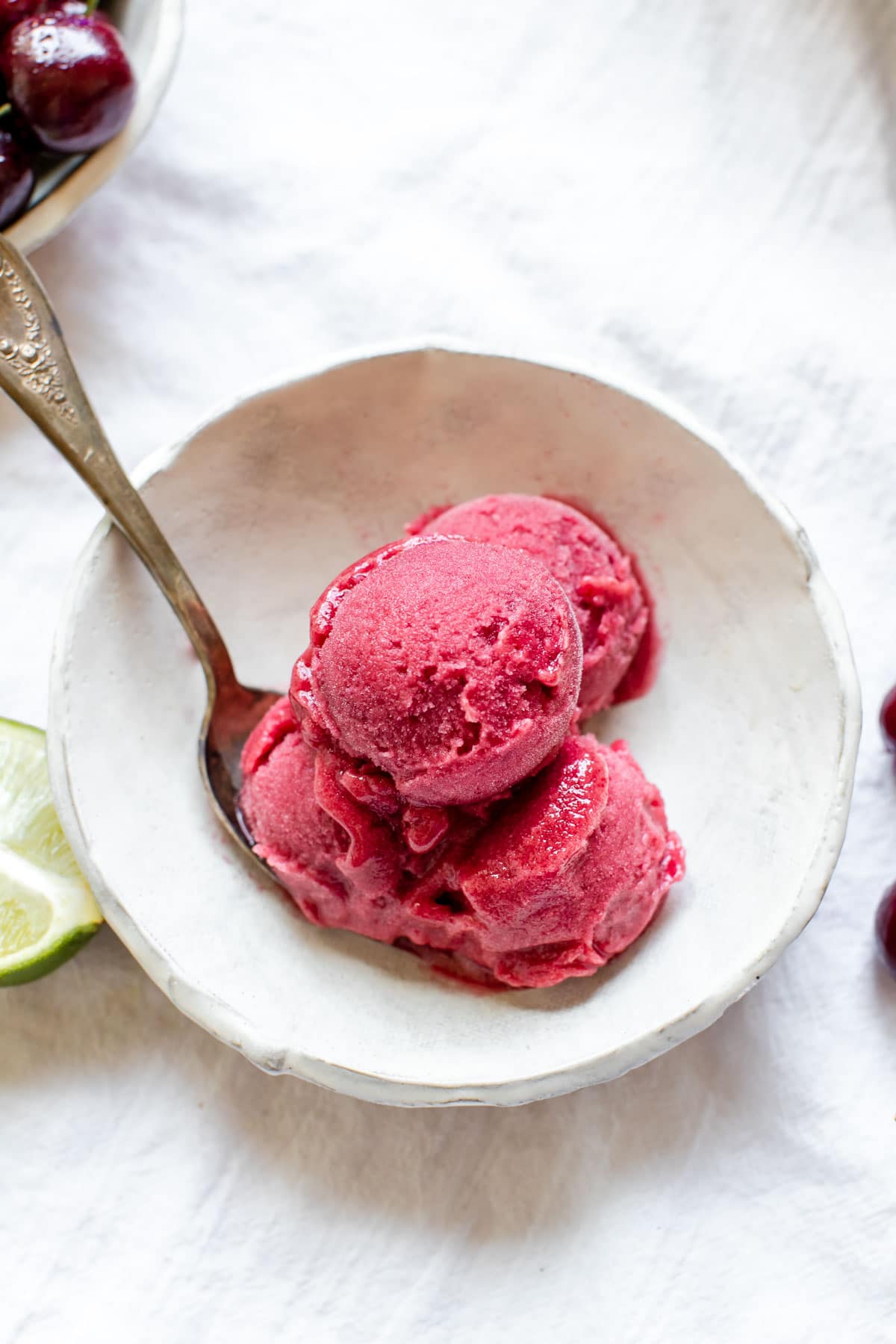 HUNGRY FOR MORE? If you try this recipe, why not leave a star rating in the recipe card right below and/or a review in the comment section further down the page? I always appreciate your feedback! You can also follow me on Pinterest or Instagram. Sign up for my email list, too!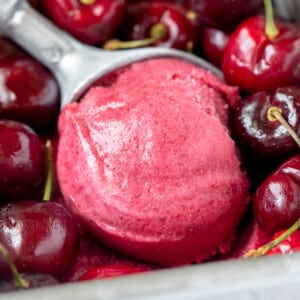 Fresh Cherry Sorbet
Cherry Sorbet is a refreshing, light dessert that is vibrant in color and flavor! It is loaded with fresh (or frozen) cherries and it's the perfect frozen treat for staying cool on a hot summer day.
Servings:
4
cups (1 quart)
Ingredients
4

cups

cherries, pitted (~2 lbs)

1

cup

sugar

1

cup

water

3

tsp.

lime juice, freshly squeezed

1/2

tsp.

kosher salt
Instructions
Freeze the base to your ice cream maker at least 24 hours before making the cherry sorbet.

Make the simple syrup. Combine the sugar and water in a small saucepan over medium high heat. Stir occasionally and simmer until sugar is dissolved, ~3-5 minutes. Set aside and cool.

Pit all of the cherries using a cherry pitter. You should have ~4-5 cups of pitted cherries.

Process the cherries, ½ cup simple syrup, lime juice and salt in a high powered blender until smooth.

Stain this mixture through a fine mesh strainer or sieve over a large measuring cup or bowl. Gently stir with a rubber spatula and press the mixture down, then discard the solids.

Use the egg float test to check the sugar levels. Gently lower a clean egg into the cherry mixture. You're looking for the egg to float just enough so you can see about a nickel-quarter sized patch of the shell showing above the surface for sorbet perfection. If your egg sinks, add a little more simple syrup, stir and perform the egg test again. Store any remaining simple syrup in the fridge.

Taste the sorbet, add more lime juice if desired.

Cover with plastic wrap and chill this mixture in the fridge for 1 hour.

Churn the sorbet in an ice cream maker machine. Place the frozen base into the ice cream maker, pour chilled cherry sorbet mixture in and churn until sorbet consistency resembles a soft-serve consistency, ~15 minutes.

Transfer the sorbet to an 8×5 inch loaf pan or other freezer safe container and freezer for 2-4 hours, or until sorbet is firm.

When ready to serve, remove from freezer a few minutes prior to scooping.
Notes
Store frozen sorbet in your freezer for up to one month.
Use other fruits such as strawberries, raspberries, peaches, plum, etc.
How to make without an ice cream machine: Freeze pitted cherries until solid. Then process the ingredients in your blender until smooth. Add a little warm water to help along if needed, taste and adjust sweetness. Freeze until solid.
Add Alcohol to make it boozy! Add 1 to 3 tablespoons desired liquor along with the simple syrup when blending the fruit.
Use a food processor if you don't have a blender.
Nutrition
Serving:
1
cup
|
Calories:
280
kcal
|
Carbohydrates:
72
g
|
Protein:
1
g
|
Fat:
1
g
|
Saturated Fat:
1
g
|
Sodium:
242
mg
|
Potassium:
307
mg
|
Fiber:
3
g
|
Sugar:
68
g
|
Vitamin A:
88
IU
|
Vitamin C:
10
mg
|
Calcium:
20
mg
|
Iron:
1
mg
Hi, I'm 
Tawnie

!

Welcome to my tiny "korner" on the Internet! I am a Registered Dietitian Nutritionist who loves cookies as much as kale. (OK, maybe I like cookies a little bit more but shh, don't tell anyone). I am so glad you're here! Follow along for hassle free, realistic and approachable recipes.

More about Tawnie

I'd love to see what you made!!
Share it with me on Instagram or Facebook and tag me @krolls_korner or use the hashtag #KrollsKorner!