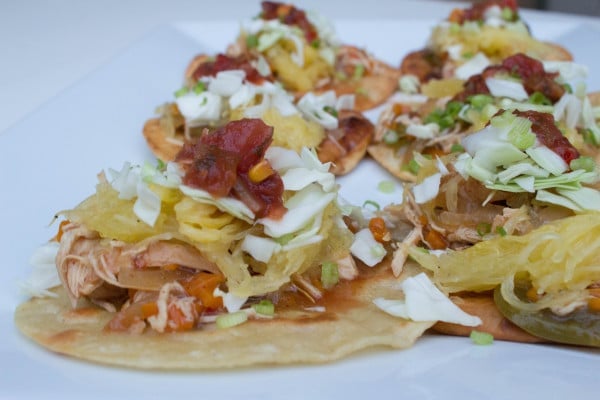 I usually make spaghetti squash with a ground turkey + red sauce…or I have made spaghetti squash boats stuffed with veggies, or lasagna style too. I wanted to experiment and try something new! In this weeks Farm to Families box you will find a plethora of goodies, as usual! Of the many ingredients in the box, you will have a spaghetti squash…and I have the tastiest recipe to share with you all on how to use it. I want to inform you all that the 1st Quality Produce Farm to Family Boxes are now also being delivered to Lululemon located in Fig Garden Village. They are being dropped off every Saturday between 10AM-10:30AM. Woo-hoo!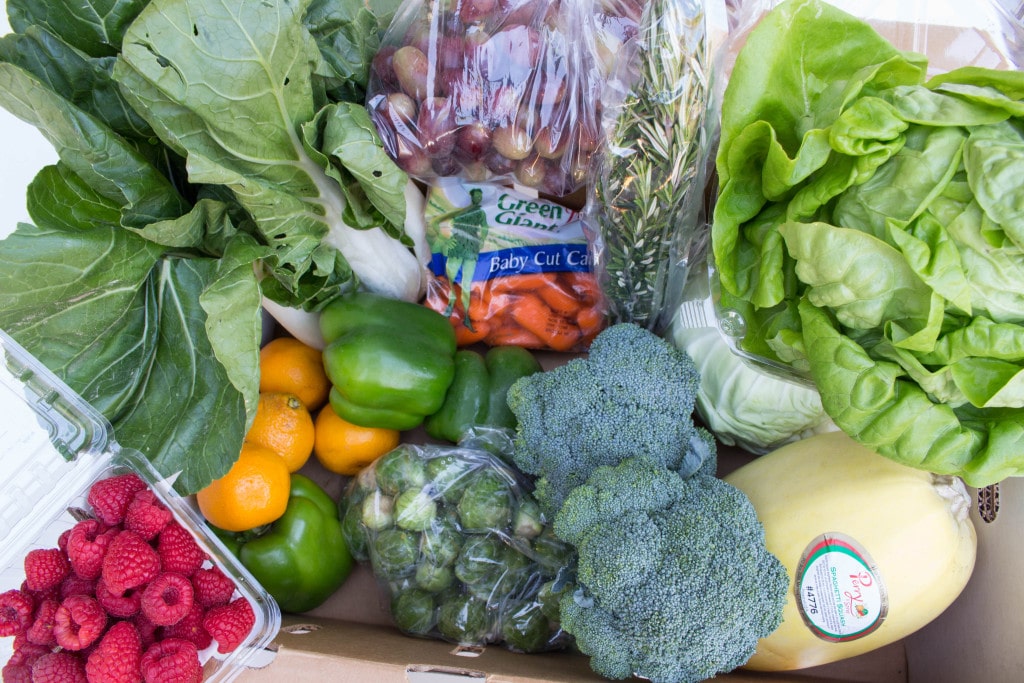 I LOVE all the green going on in this box! It is a constant reminder of all of the good vitamin K and Calcium we need to include in our diets. At first I wanted to make a soup with all of these veggies…but I wanted to get a bit more creative 🙂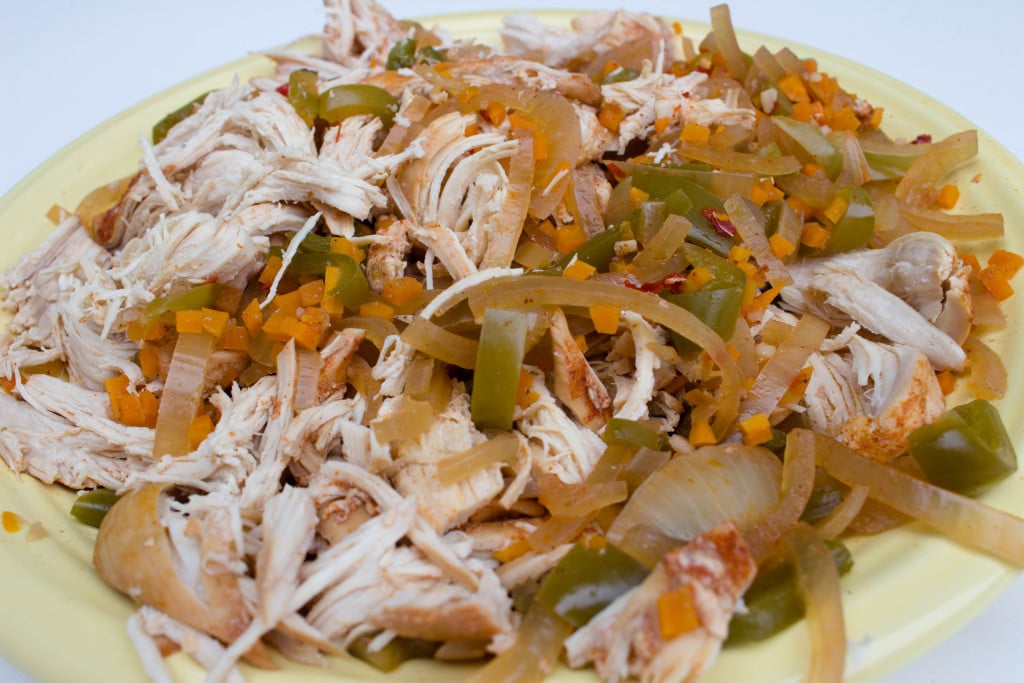 I wanted the chicken for these tostadas to be SUPER tender. So I pulled out the oh-so-faithful crockpot and had the house smelling delicious all day. I love how gorgeous the diced carrots, onions and green bell peppers look. YUM! I used 3 boneless chicken breasts, 4 cups low sodium chicken broth, 1 cup water, spices I will list below, and the veggies. The flavor combination is unreal.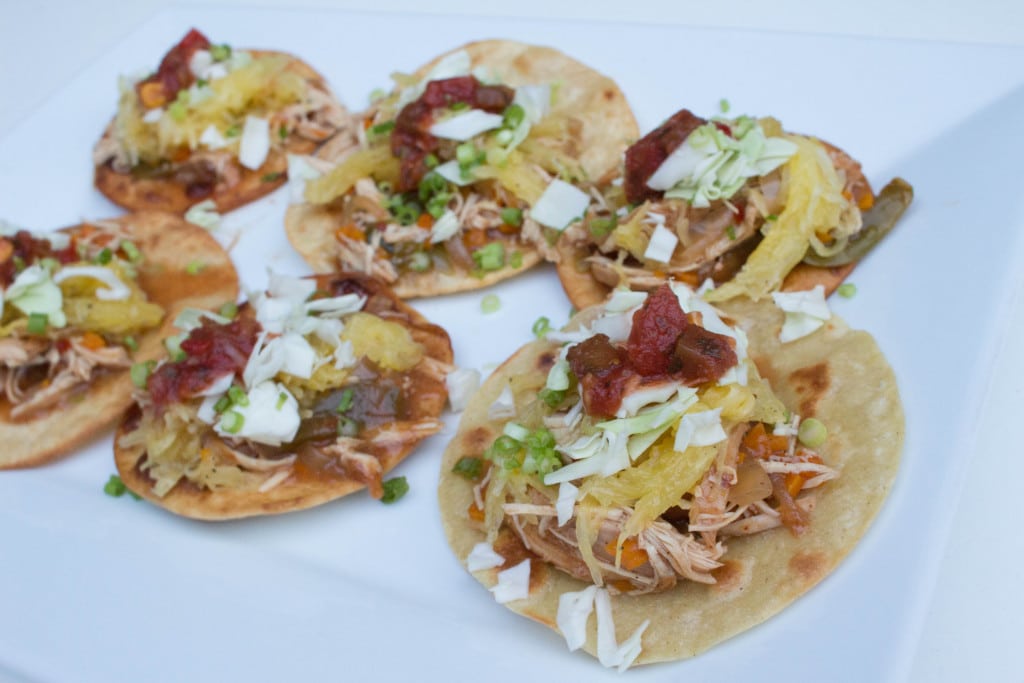 What I most enjoy about this recipe is instead of using beans or a high carb item, I switched it out for the spaghetti squash. Granted, the beans have more protein – but we have chicken in these so it is OK! The spaghetti squash is great for a low carb alternative and is still packed with vitamins and minerals.
First Quality Produce has some Fall Updates:
Now Available!
Pumpkins – Mini Pumpkins – Big Mac Pumpkins – Gourds
Dried Indian Corn – Corn Stalks – Dried Strawberry Corn
You may find pricing for these items and the Farm to Families Produce Boxes
here.
Pricing for the boxes:
1-10 Boxes, $24.99
11-19 Boxes, $22.99
20+ Boxes, $20.99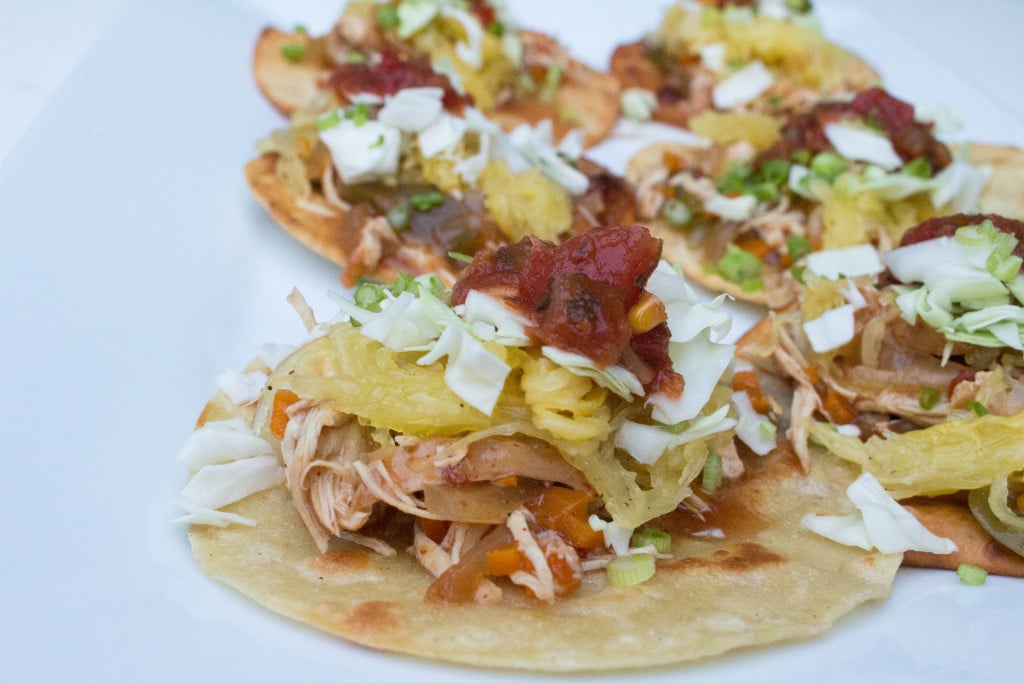 Twitter: @1stQualityProduce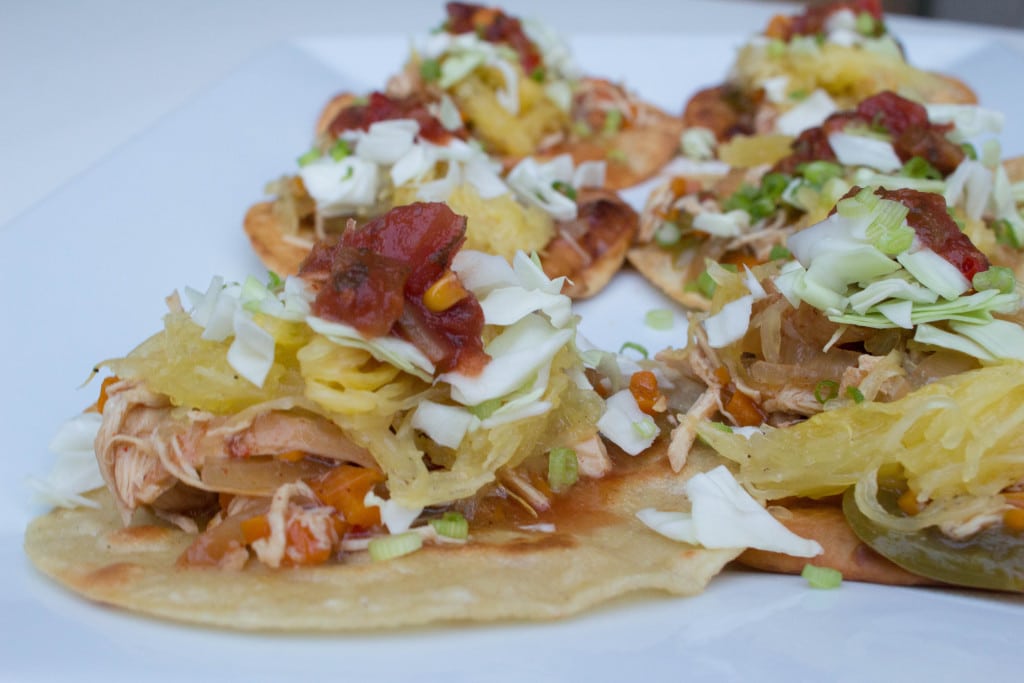 Spaghetti Squash Tostada's
2015-10-25 15:50:03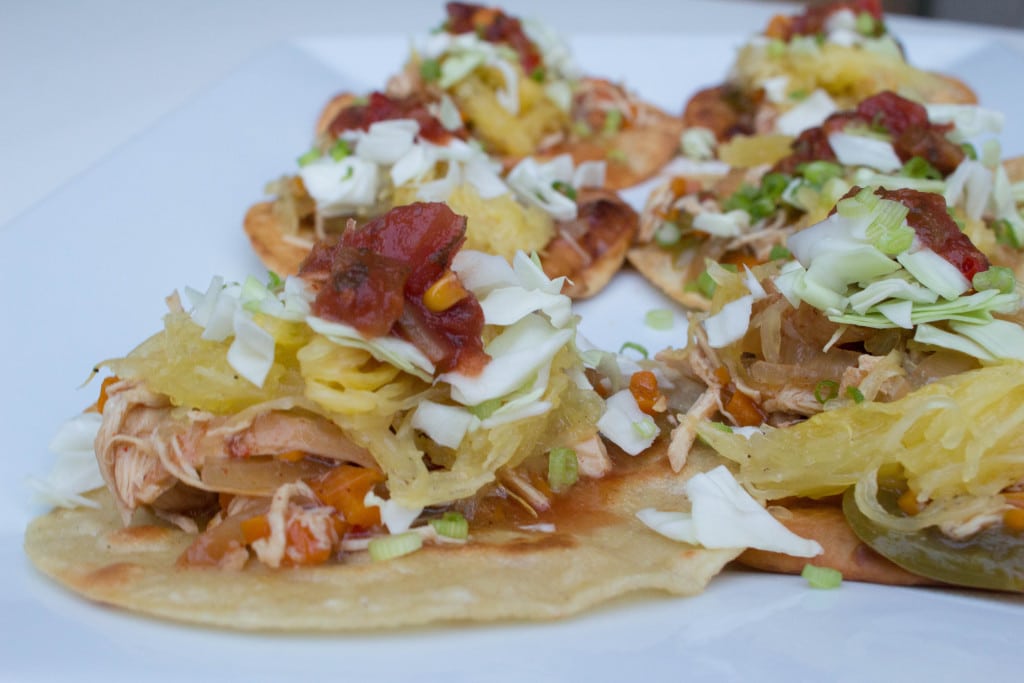 Ingredients
3 boneless chicken breasts, thawed
1/2 large yellow onion, sliced
1 tsp. cayenne
1 tsp. red pepper chili flakes
2 cloves chopped garlic
4 cups chicken broth, low sodium
1 tsp. garlic powder
1 cup finely diced carrots (see picture above)
1 spaghetti squash (how to cook your spaghetti squash can be found here)
2 green bell peppers, sliced
1 bag corn tortillas, 4-inch
1/2 cup vegetable oil
1/3 cup salsa
1/2 cup cabbage, chopped
2 green onions, diced
Instructions
In your crock pot on high, place the thawed chicken, chicken broth, bell peppers, onion, carrots, and seasonings. Cook on high for 4 hours or on low for 6.
1 hour before crock pot chicken is done, start to prep your spaghetti squash in the directions found above.
In a medium to large skillet, heat the vegetable oil and fry the tortillas on each side for about 30 seconds. Tortillas should be nice and crispy.
If you want a thicker sauce to layer on top of the tostadas, add in a corn starch + water mixture and whisk until desired consistency. You will need to remove the chicken and veggies from the crock pot for this! Shred the chicken in the crock pot (or on a plate if removed) and mix evenly with the veggies.
Layer the chicken and veggies first on the tostada, then the spaghetti squash, then cabbage, green onions and salsa on top! Enjoy:)
Krolls Korner https://krollskorner.com/