Breakfast
Fresh Cranberry Chia Seed Compote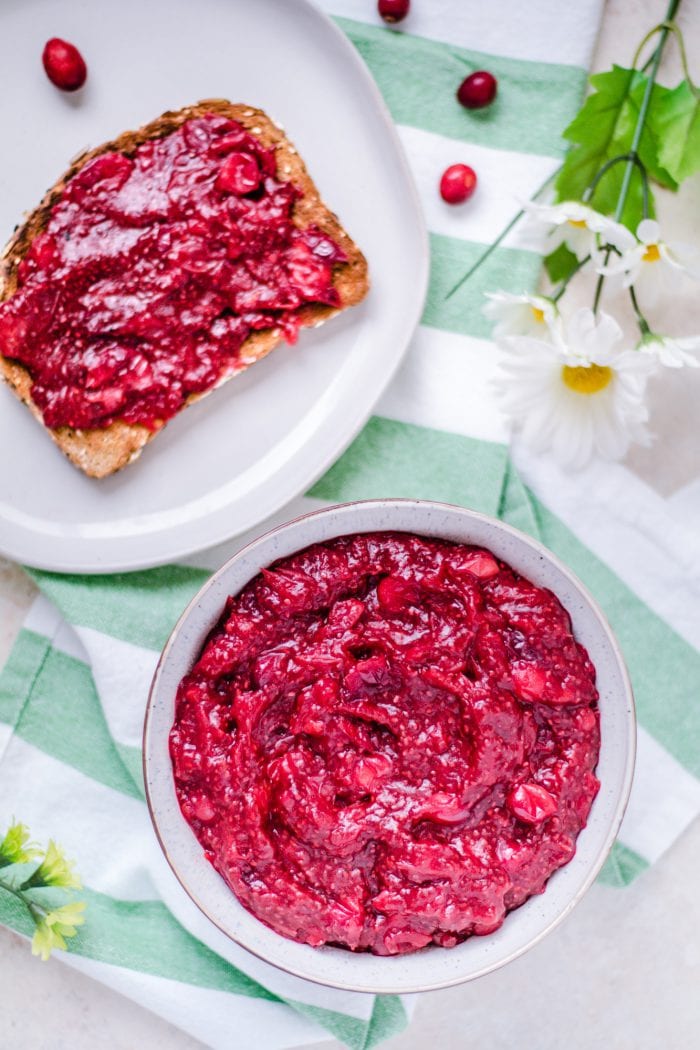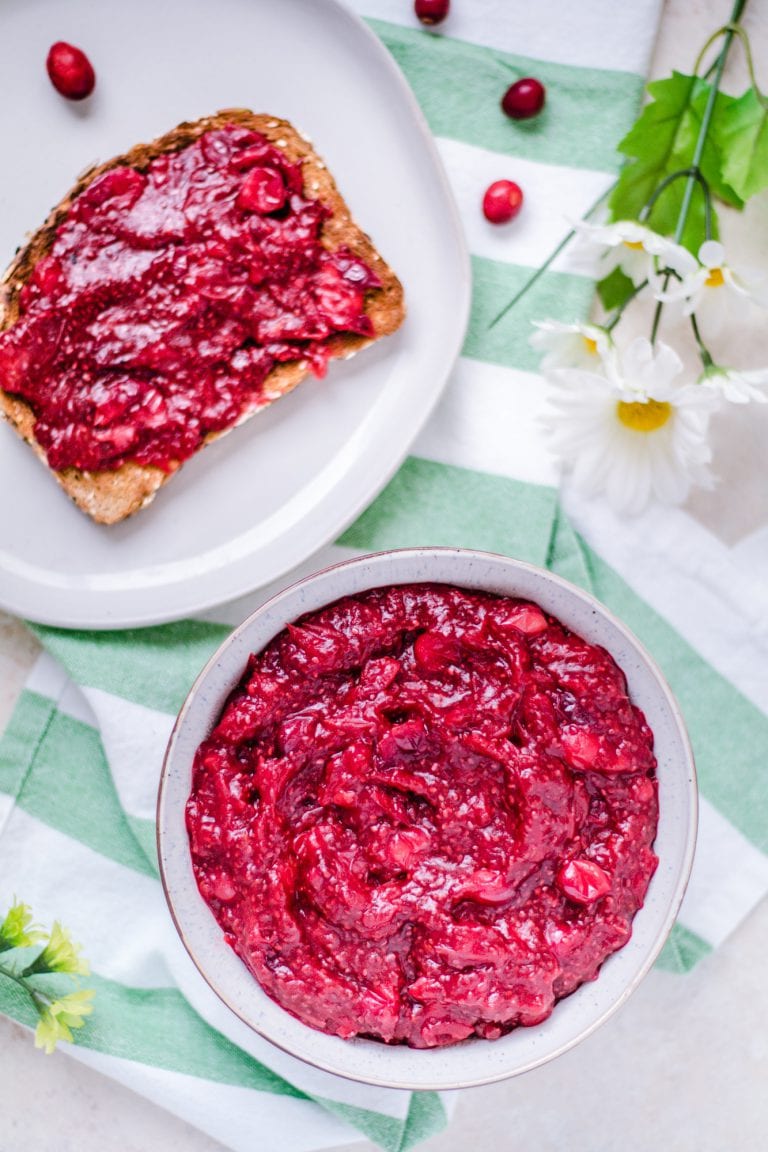 Fresh Cranberry Chia Seed Compote is a fool proof recipe you'll be able to enjoy in a variety of ways all Holiday season!
Don't you love it when you see fresh cranberries pop up in the product section!?!?! Like, hello holiday's!
Move over pumpkin. Cranberries, enter scene.
JK, I will forever love pumpkin. But cranberries have a special place in my heart too. If you don't have any fresh cranberries on hand you can always opt for my Cranberry Orange Breakfast Bread made with dried cranberries!
What are some health benefits of cranberries?
(This information is sourced from the US Cranberries website).
Nutrient-Dense Food
Cranberries contain essential vitamins and minerals, dietary fiber and other naturally occurring compounds that may have potential health benefits.
Cranberries are cholesterol and fat free, and very low in sodium.
Antioxidants
[Tweet "Did you know cranberry products contain polyphenol antioxidants? #cranberryfacts"]
Cranberry juice is an excellent source of antioxidant vitamins C and E. Some scientific evidence suggests that consumption of antioxidant vitamins may reduce the risk of certain forms of cancer. However, FDA has determined that this evidence is limited and not conclusive.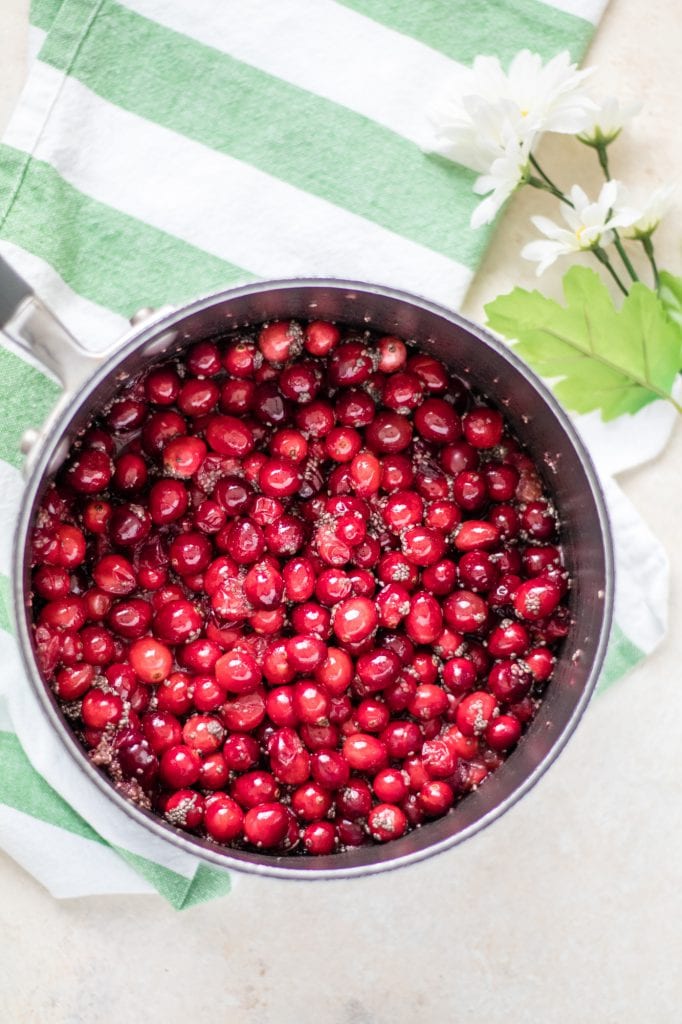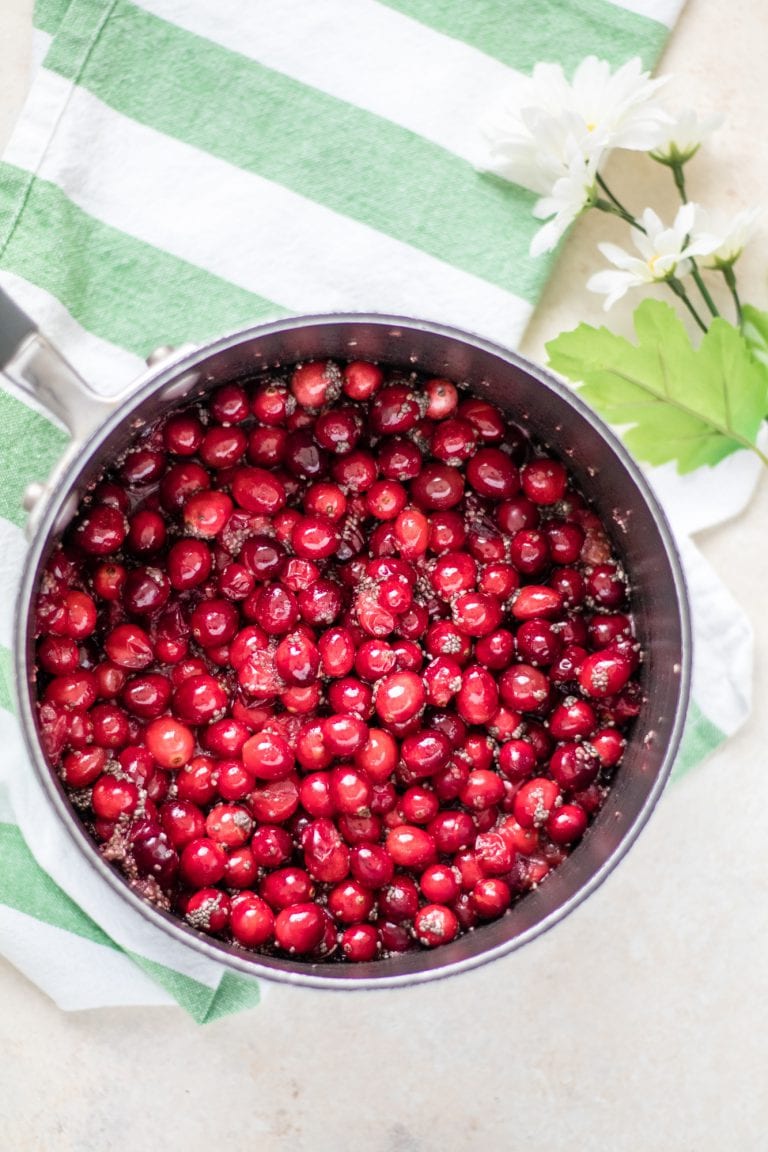 Tart Taste
Cranberries are naturally low in sugar and high in acidity, making them especially tart. The Dietary Guidelines allow for a limited amount of added sugar to improve palatability and recommends less than 10 percent of calories per day be from added sugar. The total amount of sugar in dried cranberries is similar to that of other dried fruit.
Can I make this with dried cranberries?
Unfortunately, no. Fresh cranberries only for best results.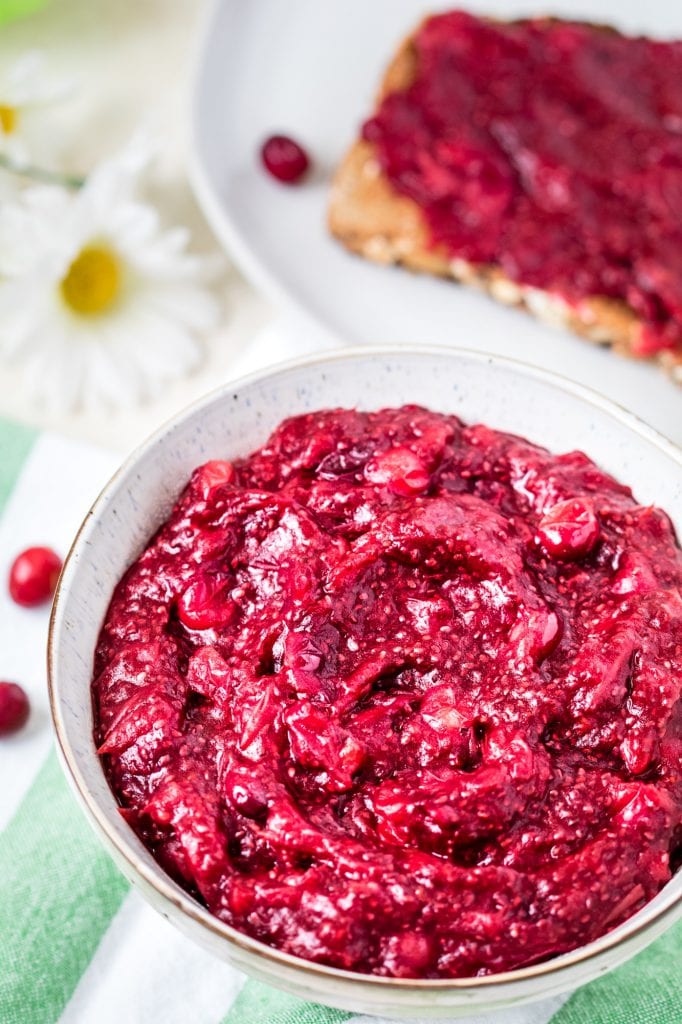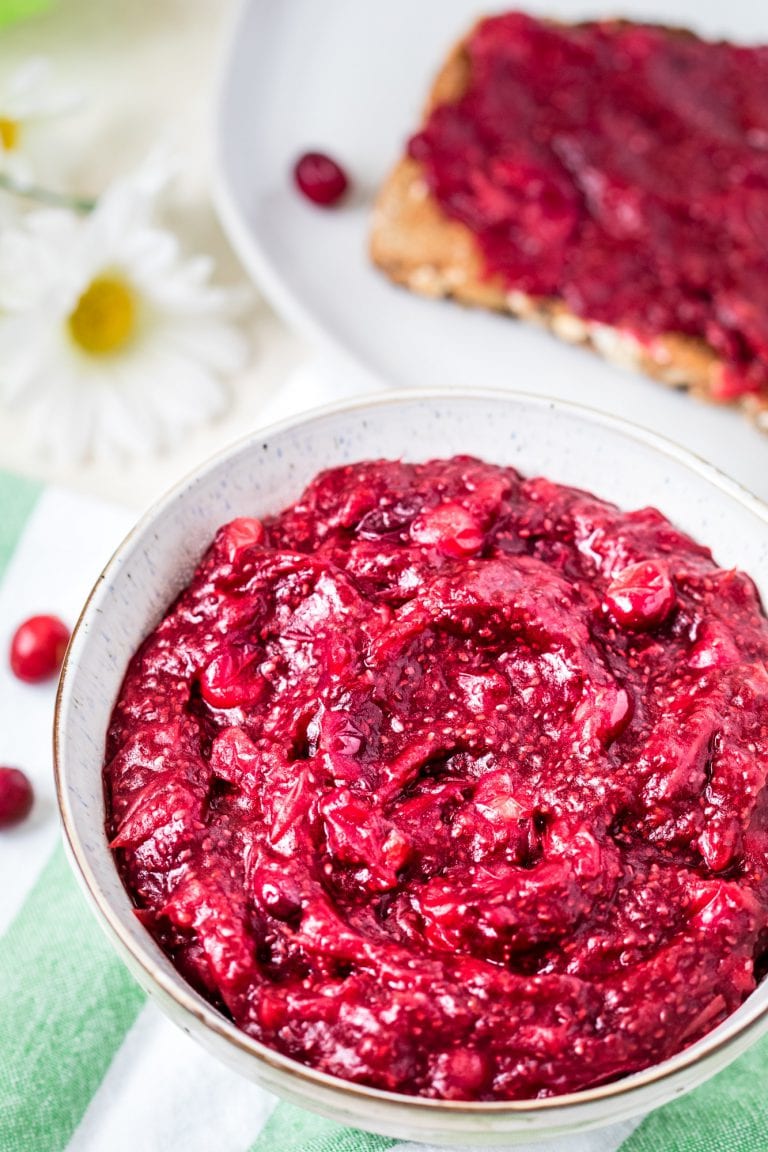 Ways to enjoy this compote:
Spread on leftover turkey sandwiches
Spread it on toast #toasttuesday
Enjoy over a bowl of ice cream or yogurt
Serve over baked oatmeal (or your routine oatmeal bowl)
Spread it on pancakes or waffles
Enjoy it with turkey on Thanksgiving
Top it on warm apple pie!
Serve with pork tenderloin or pork chops
Layer it in a parfait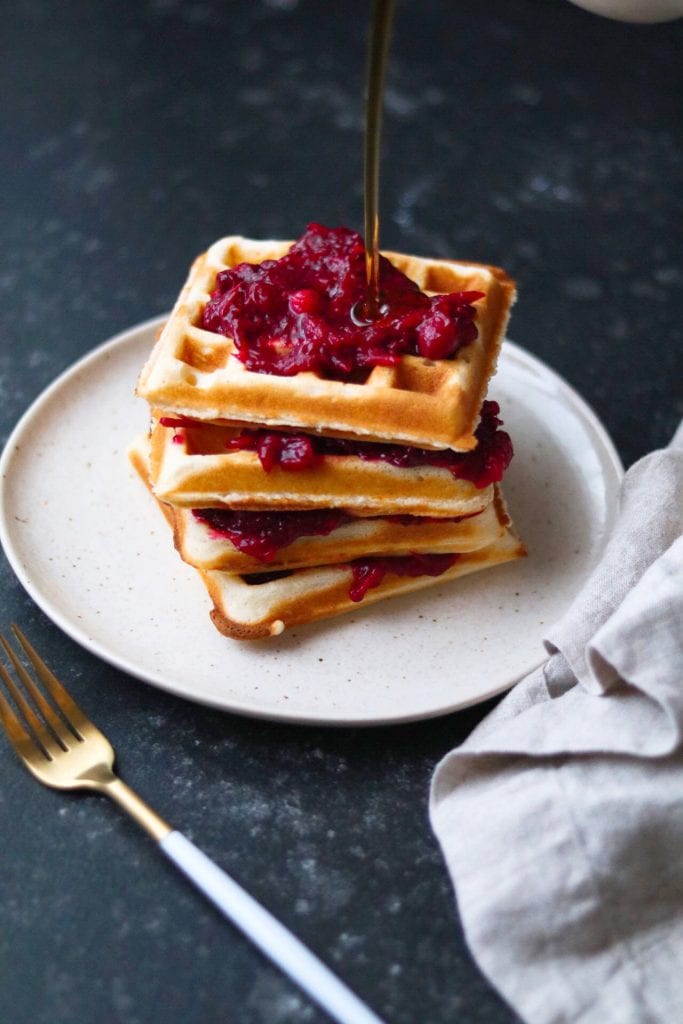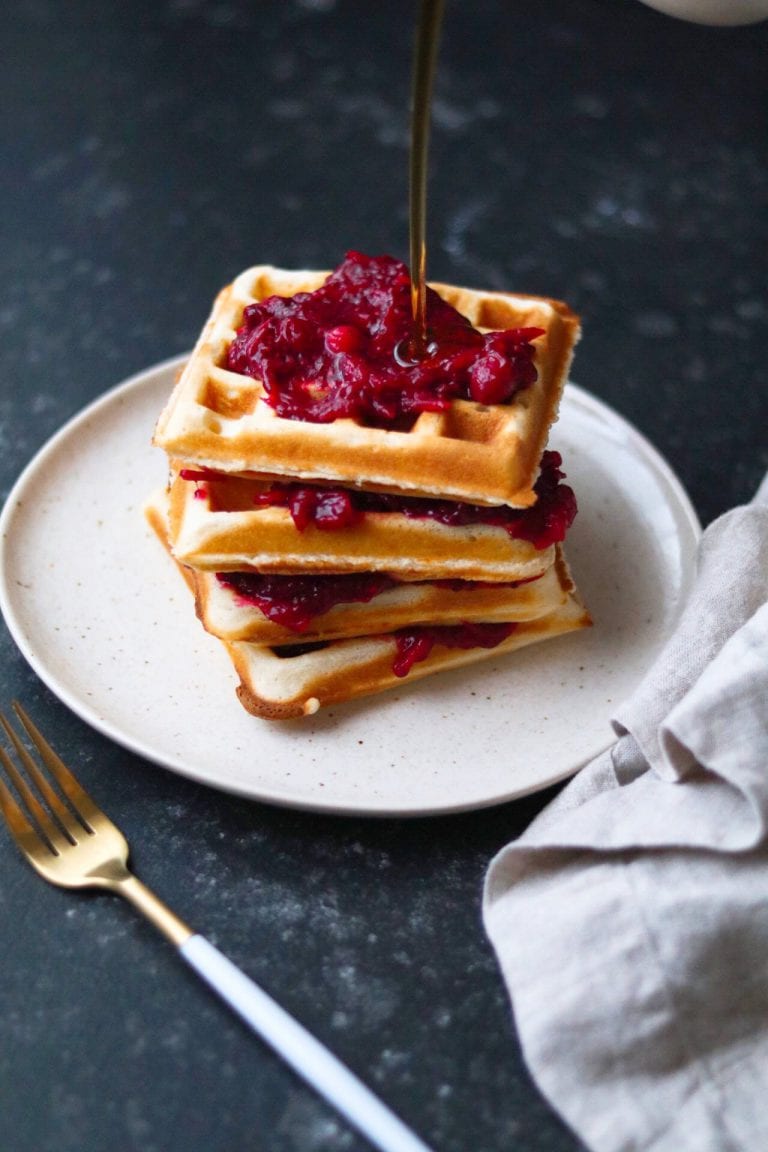 Life update:
Engaged life is SO fun! (and a little stressful) Lots of planning already and time is flying!
My sister in law found out she is having a BOY!!!! Due March 2019!
I am still loving the Pilates studio I work at…we are opening up a second studio in 2019 as well.
I'm on season 6 Grey's Anatomy – I'm sooo behind the times. LOL!
What's new with you? Let me know in the comments below!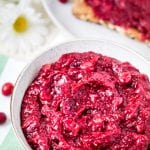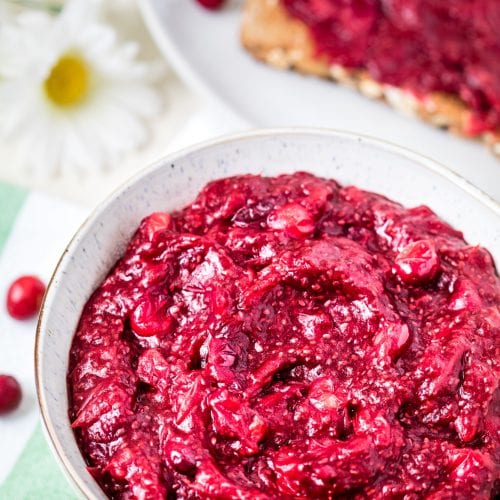 Fresh Cranberry Chia Seed Compote
Fresh Cranberries make the BEST compote ever! The perfect blend of tart and sweet and it can be used in so many ways! Waffles, oatmeal, leftover turkey sandwiches - and more!
Print
Ingredients
1

12oz.

bag fresh (or frozen) cranberries - about 3 1/2 cups

1/3

cup

maple syrup

3

Tbsp.

chia seeds

1/4

cup

water

Optional: orange zest
Instructions
In a saucepan over medium-high heat, combine the cranberries, chia seeds and maple syrup. Add water 1 Tbsp. at a time if needed.

Simmer, stirring occasionally, until the cranberries begin to burst and the sauce thickens, about 20 minutes! Let cool before serving & store in the fridge in an airtight container for up to 1 week.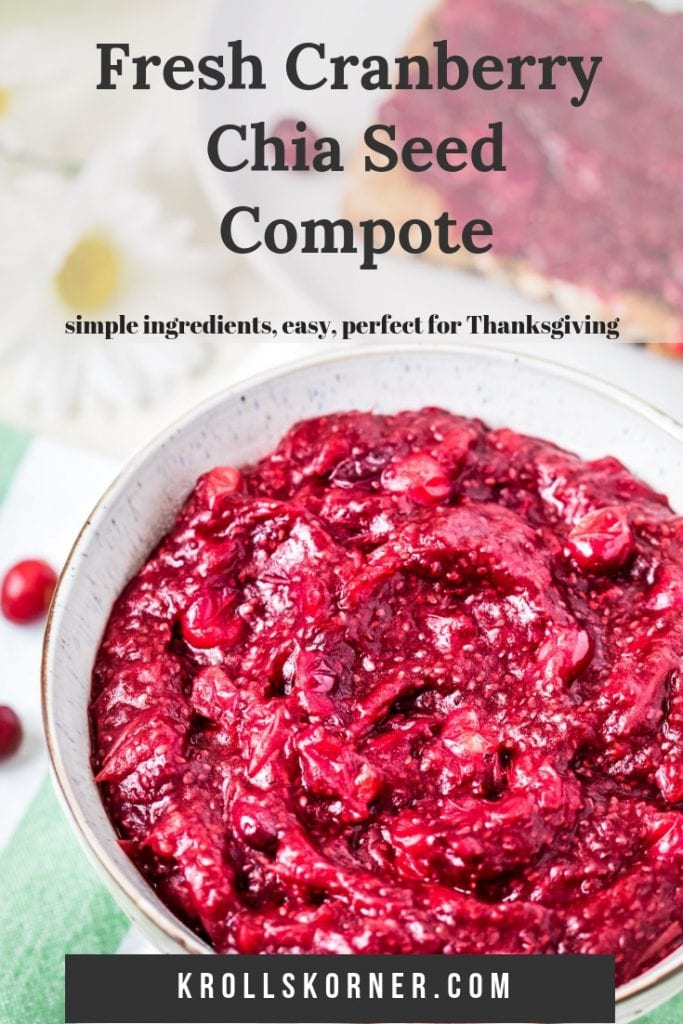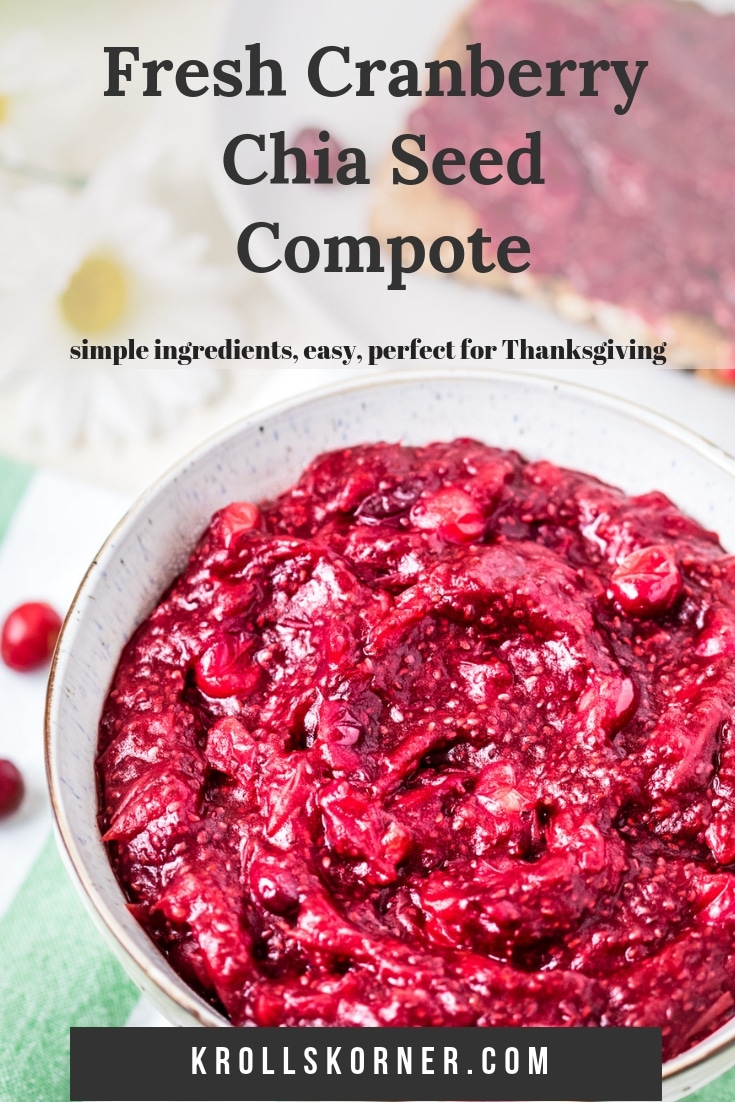 What's your favorite way to cook or bake with fresh cranberries?
Let me know in the comments below!

I'd love to see what you made!!
Share it with me on Instagram or Facebook and tag me @krolls_korner or use the hashtag #KrollsKorner!