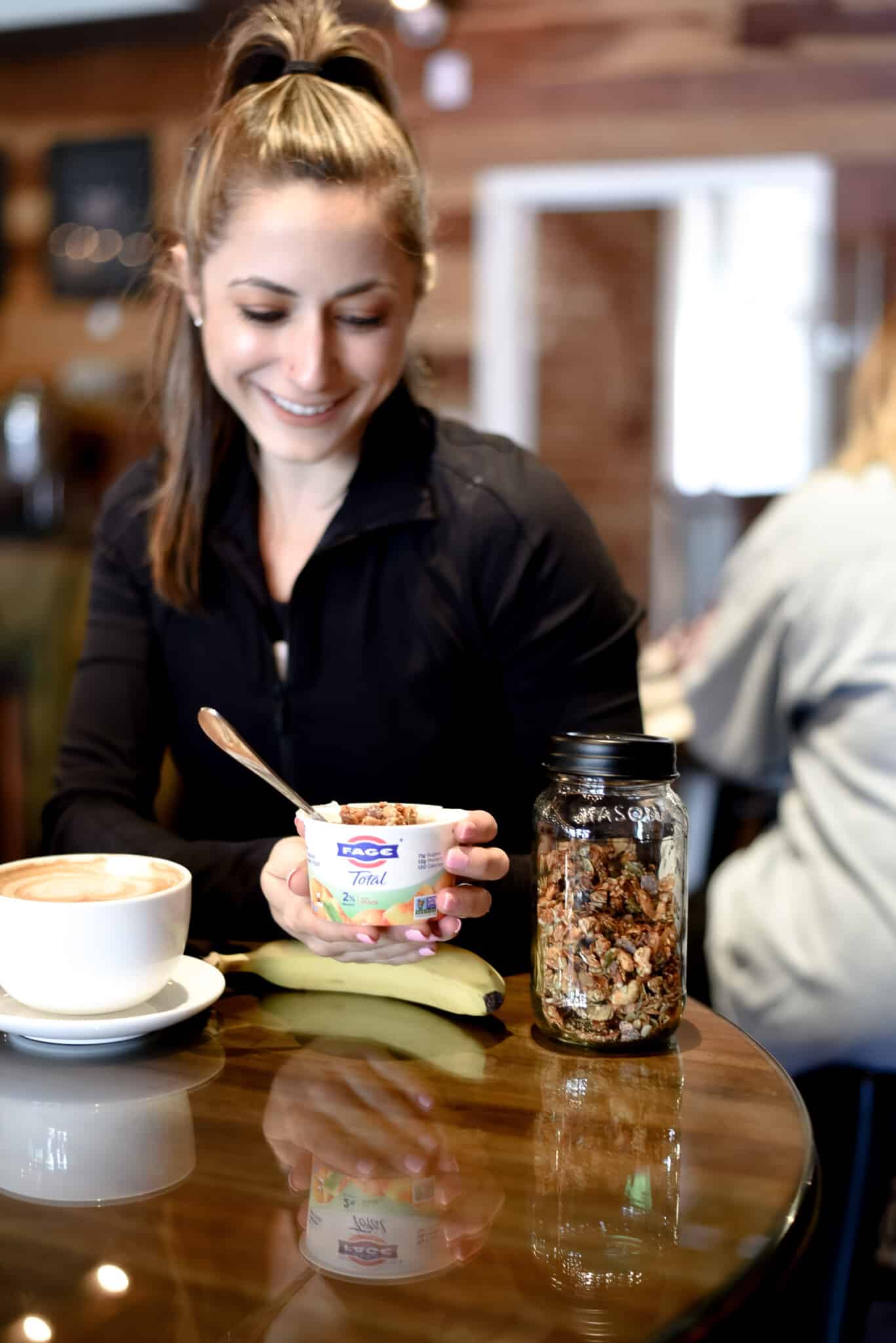 On the go Yogurt Parfaits are easily made thanks to the FAGE Total Split Cups. I layer my parfaits with granola and fresh fruit directly in the cup. That's it!
This post has been sponsored by FAGE. All thoughts and opinions are my own. Thank you for supporting the brands that keep Kroll's Korner running!
I am so excited to be partnering with FAGE for these On the Go Yogurt Parfaits! I grew up eating FAGE loaded with berries and granola and now eating them on the go works so perfectly for my busy lifestyle.
As many of you know, I teach fitness and also run my business full time (this blog!). I teach a lot of Pilates classes in order for others to stay fit, but I also have to find the time to stay physically active myself.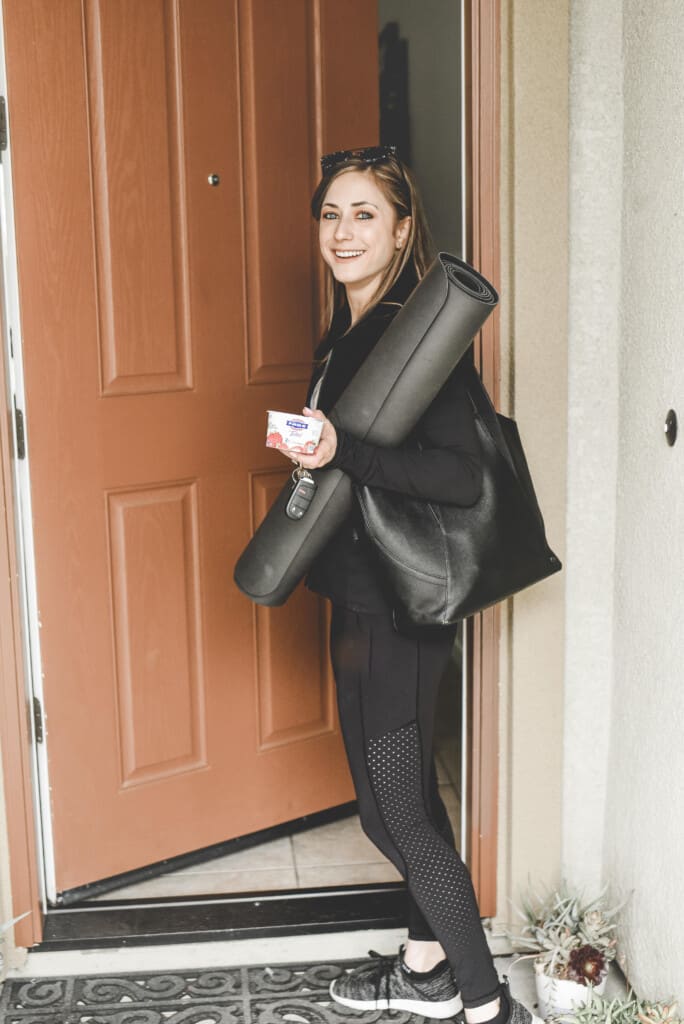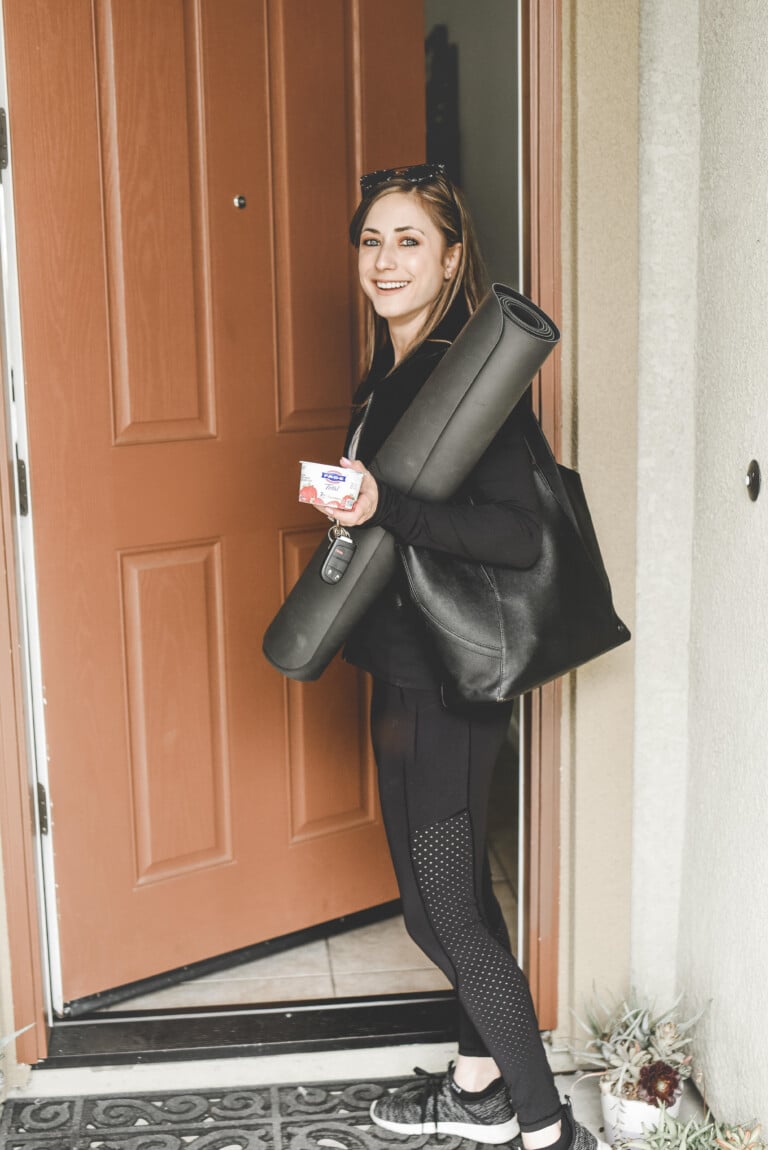 My go to work out when I am not taking a reformer Pilates class is yoga. I love how challenging it is and the way I feel after each class!
In between all of my activities, I need to stay fueled…or else I get HANGRY.
This is why I love taking these on the go yogurt parfaits with me. FAGE also makes it so easy with their Split Cups. They are nutritious, tasty and keep me satisfied!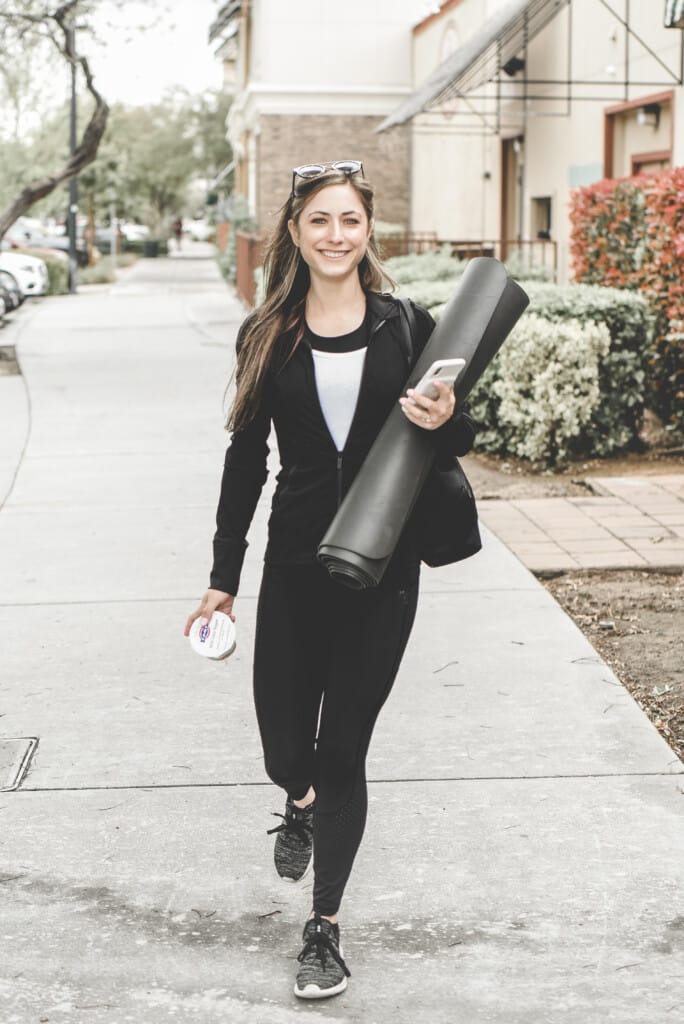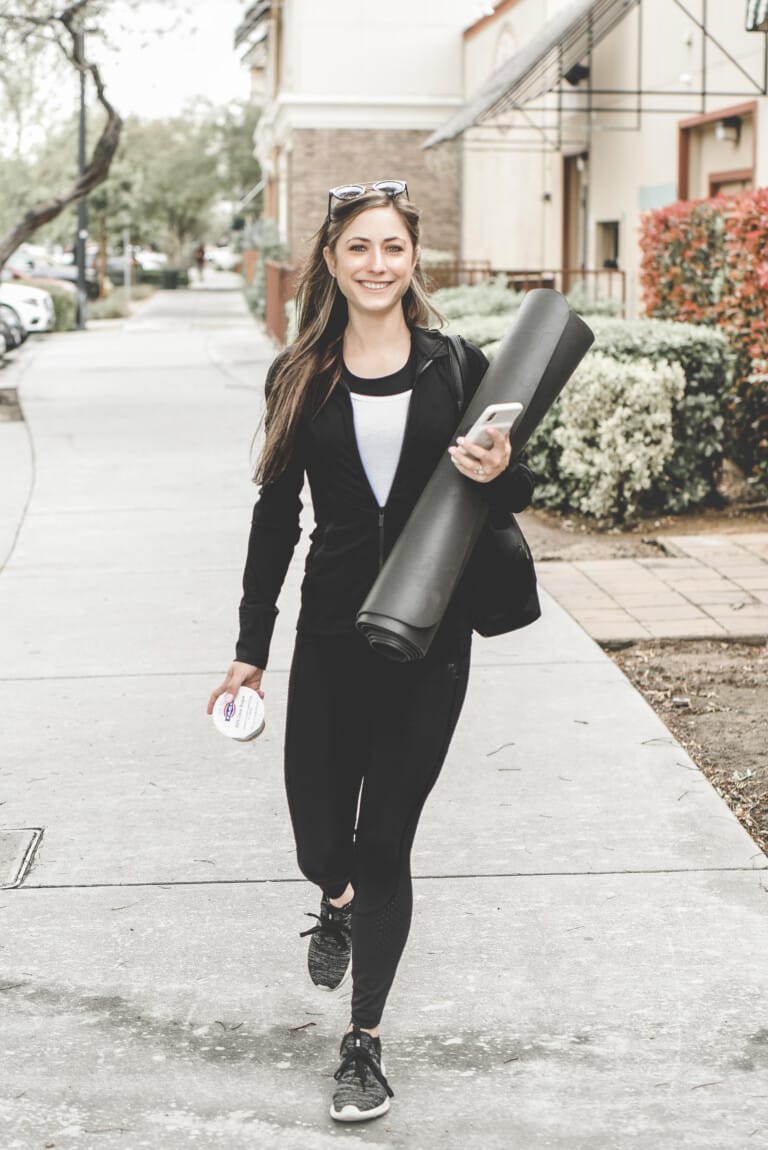 What you'll need for these on the go yogurt parfaits:
FAGE Total Split Cup
¼ cup of your favorite granola
½ cup of your favorite fruit: I like bananas or berries
My tips for staying healthy and eating right while on the go:
Plan! Grocery shop and plan ahead for your snacks and on the go breakfast options.
Keep it interesting. Try different toppings to make it fun. Buy a new granola and pair your parfait with a seasonal fruit.
Explore the different flavors of FAGE too! It can get easy to get stuck in a rut, but the body loves variety!
Keep a cooler in your car so if you are out running errands and get hungry, you can enjoy your parfait on the go. This will help relieve your hunger pangs!
Take the parfait with you to work and enjoy for breakfast at your desk or for a mid-morning/afternoon snack.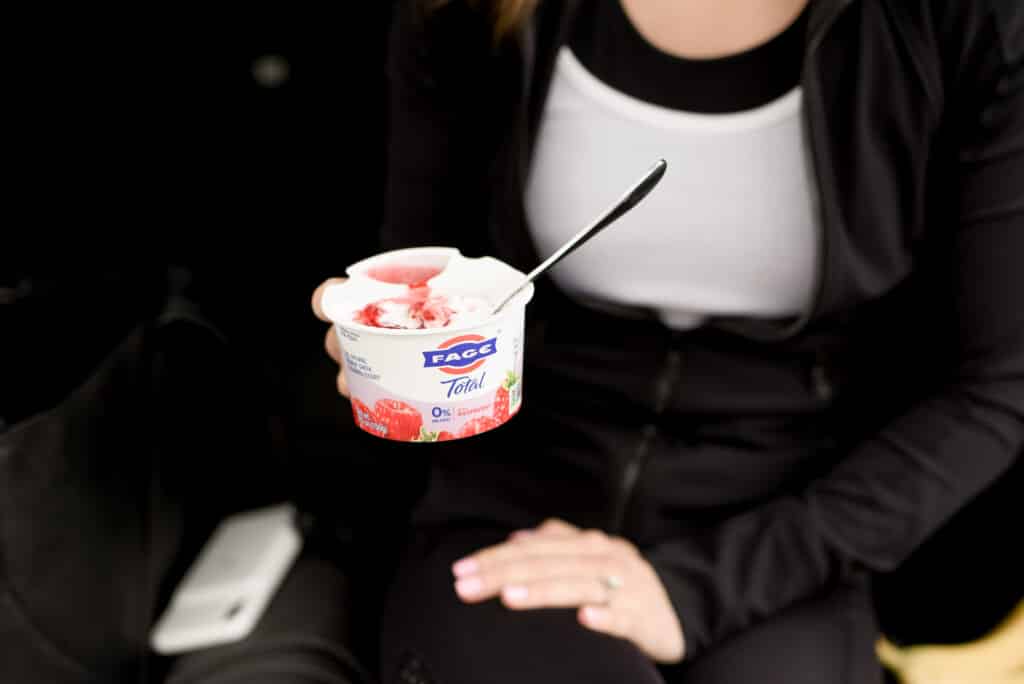 I enjoy 2-3 of these on the go yogurt parfaits a week. As a Registered Dietitian Nutritionist, I love the high protein content and low sugar!!
Since I am so physically active, I also love buying the 2% and 5% yogurts to keep me feeling full longer.
I hope you love these FAGE Split Cups and taking these parfaits on the go.
If you try FAGE, let me know what you think in the comments below!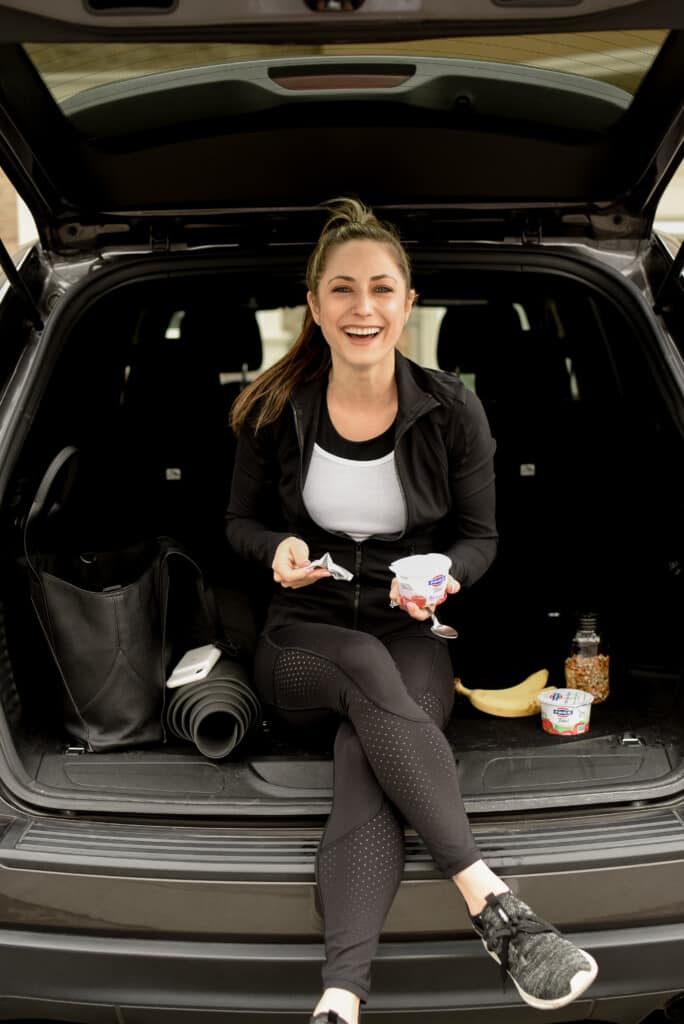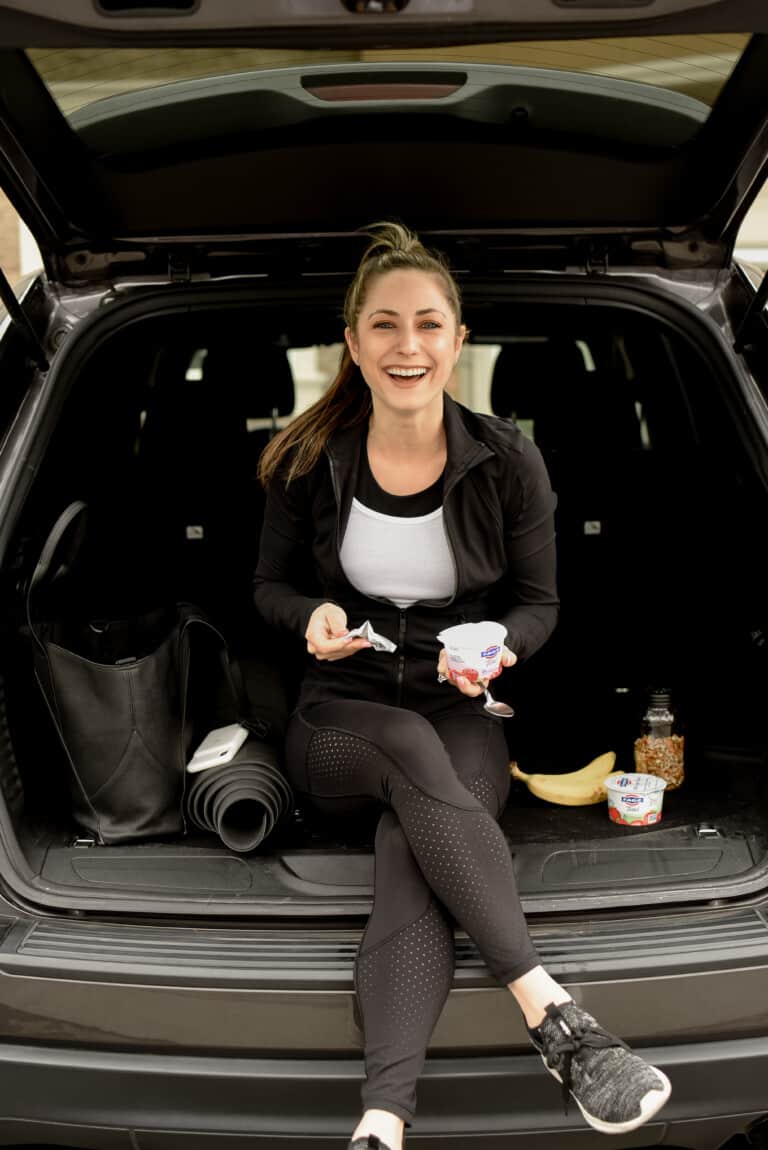 A Day in the Life of a Media Dietitian & Food Blogger