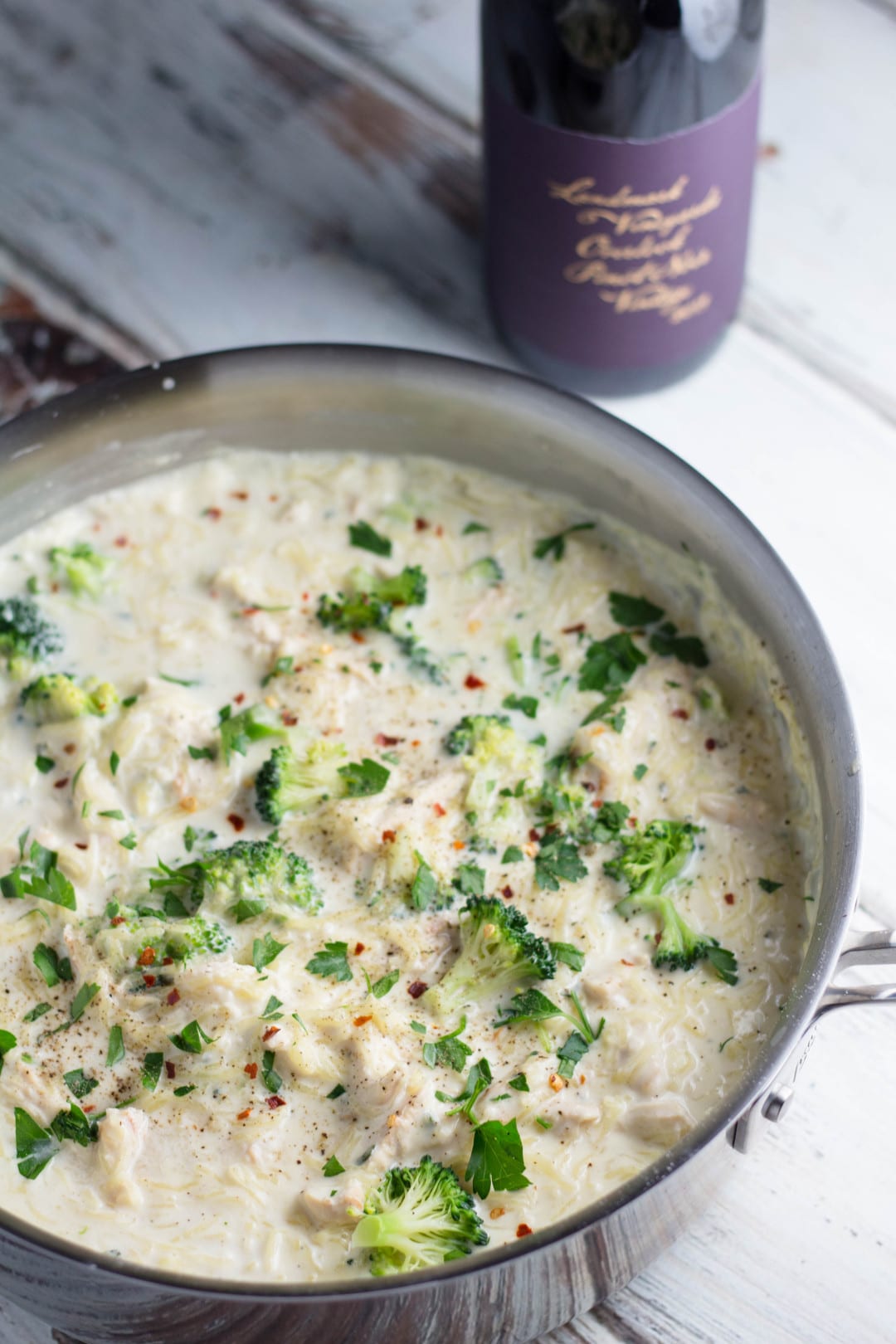 Why have I NEVER made this before?! I always seem to pair spaghetti squash with red sauce but I was SO happy with how this recipe turned out. White sauces are typically high in fat which is why I try to sparingly make it or order it when I am out – but since it was Saturday I felt like getting a little crazy and making an Alfredo 🙂 A friend an I enjoyed this meal last night with a bottle of Pinot Noir from Landmark Vineyards. This winery is located in Sonoma Valley in California and their wines are absolutely exquisite! Their website states "The 2013 Overlook® Pinot Noir has a medium ruby core with intense aromas of raspberries, red cherry, with hints of cola and mahogany. This medium-bodied Pinot Noir exhibits bright acidity with flavors of red currant, orange zest and milk chocolate that is balanced with soft integrated tannins. Drink now, but would benefit from 2-3 years in the cellar." It was a perfect pairing with this Alfredo dish – I was so happy with how the flavors balanced each other out!

Hope you enjoy the recipe!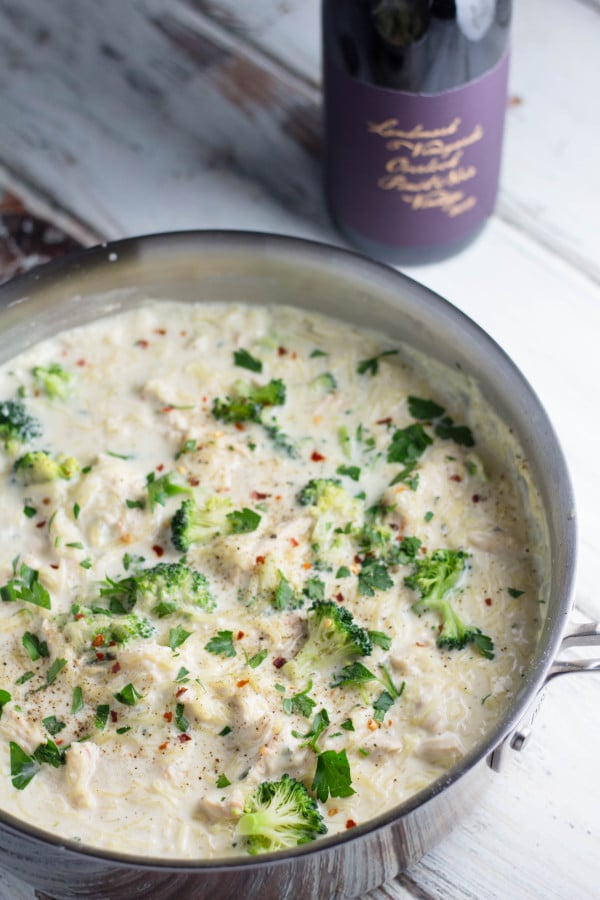 Spaghetti Squash Chicken Alfredo
2016-01-17 12:38:18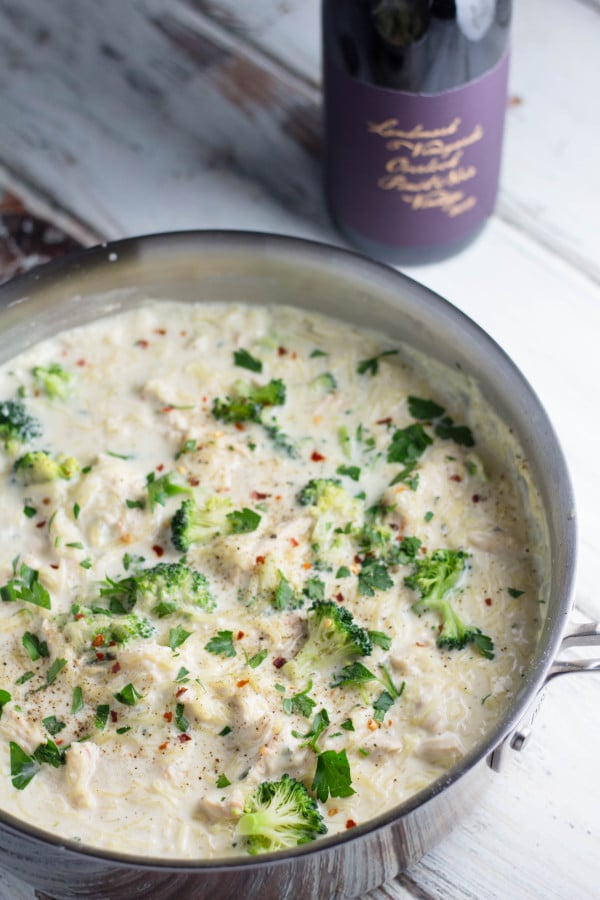 Ingredients
2 boneless chicken breasts, cooked and shredded
2 cups steamed broccoli
1 spaghetti squash (For how to cook spaghetti squash visit this blog post)
2 Tbsp. chopped parsley
For the sauce
2 Tbsp. unsalted butter
3 cloves garlic, minced
2 tsp. chopped sage, fresh
2 Tbsp. All Purpose Flour
1 cup low sodium chicken broth
1/2 cup half and half
4 oz. low fat cream cheese, cut into cubes
1/2 cup shredded Parmesan
salt, pepper, red pepper chili flakes to taste
Instructions
Melt butter in a large skillet over medium heat.
Add the garlic and sage and cook for 30 seconds. Stir in the flour and cook for 30 seconds, stirring constantly.
Whisk in the chicken broth and half in half. Stir in the cubed cream cheese and Parmesan until smooth. Add in the cooked spaghetti squash, shredded chicken, and broccoli. Cook until heated through.
Top with fresh parley and enjoy!
Notes
For the chicken I cooked it in lemon juice, olive oil, and garlic powder.
I also seasoned the spaghetti squash with olive oil, salt and pepper before I cooked it!
Inspired recipe by The Gunny Sack
Krolls Korner https://krollskorner.com/