Desserts
Silky Sweet Potato Pie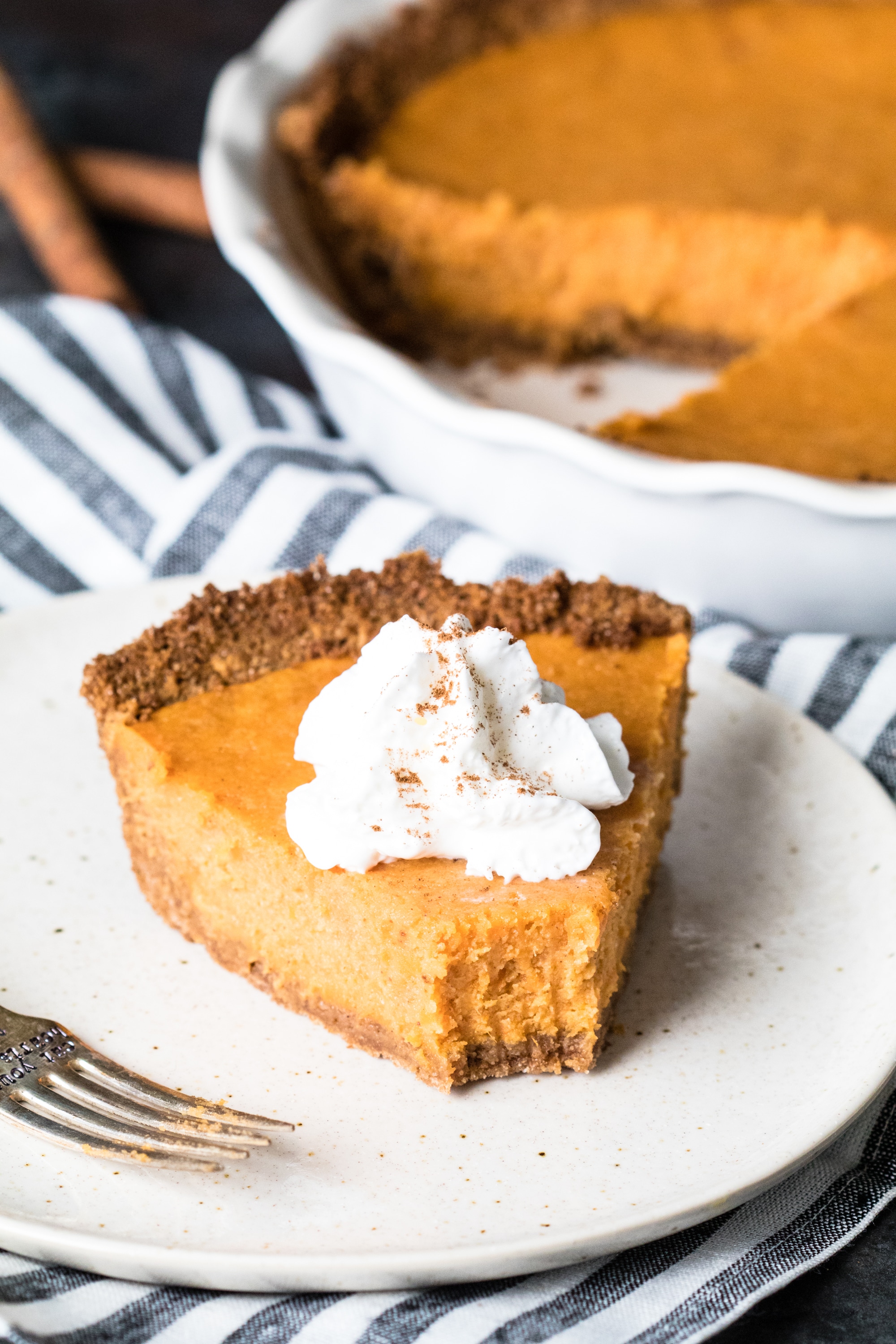 This Silky Sweet potato pie might have to be the new pumpkin pie in my house – I can't get over how delicious this turned out! Try out my sweet potato pie for a healthy Thanksgiving dessert this year!
*This post was originally created in 2016 and I retook the photos 2017*
November 2016 – Theme
Trimming the Table
The holiday baking season is upon us. Time to pull out all the stops. Show us the healthy holiday dessert you will be sharing with family and friends this season.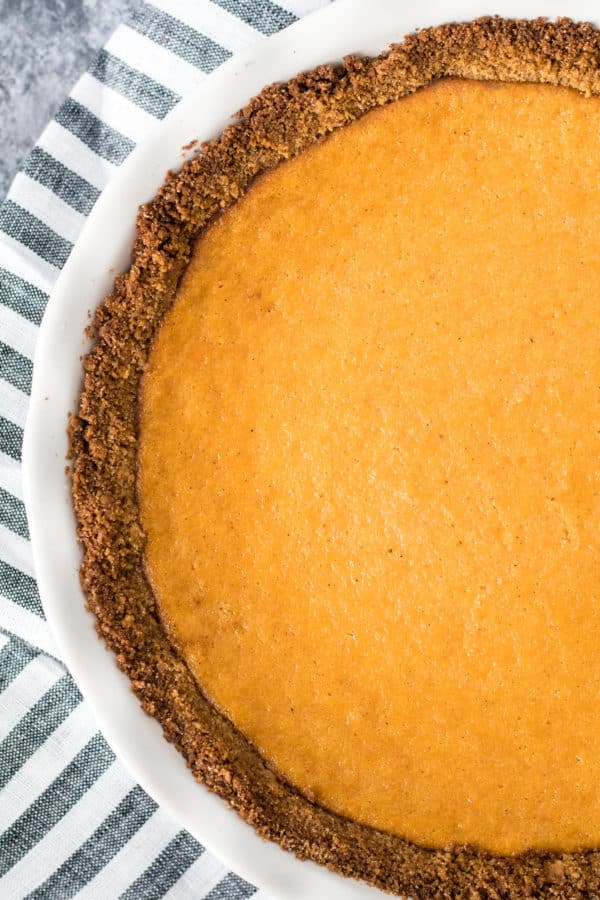 Holiday time is here and people get extra stressed and busy during this time. Most of us tend to lean on food for comfort which can sometimes end up in a whole pint of ice cream suddenly disappearing before our eyes, haha. This year let's try to trim the table and our waistlines with this sweet potato pie! It's still comforting, but hey! You're still consuming tons of vitamin A, fiber and potassium 😉
Anyways, I hope you enjoy this recipe. To make the process a little more simple…you can of course buy pre-made graham cracker crust but I wanted to make mine from scratch!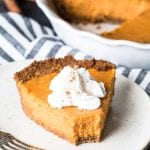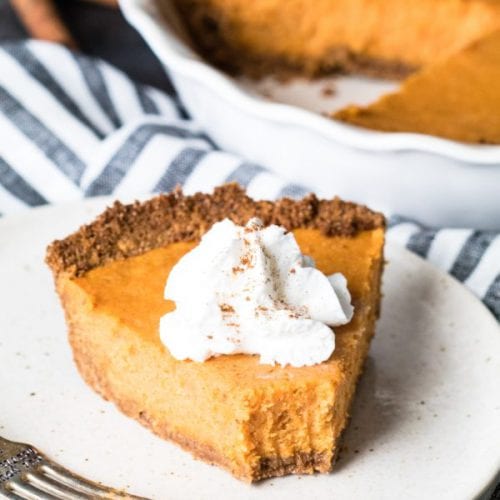 Silky Sweet Potato Pie
Pleasantly surprise your guests with this silky sweet potato pie!
Print
Ingredients
For the graham cracker crust
15

Graham crackers (cookie sheets)

4

Tbsp.

granulated sugar

4

Tbsp.

unsalted butter

melted
For the sweet potato pie filling
1

stick

Butter, unsalted

1

stick

cinnamon

4

cloves (whole cloves)

2

sweet potatoes, large

cooked, skin removed & mashed

1

14 oz. can

sweetened condensed milk

1

cup

white sugar

1/2

tsp.

cinnamon

1/2

tsp.

nutmeg

1/2

tsp.

salt

4

eggs

2

tsp.

vanilla

2

tsp.

lemon juice
Instructions
For the crust
Preheat oven to 350F. Place the graham crackers in a food processor until crumbly. Then add in remaining ingredients until combined. Spray 9-inch pie pan with PAM and then press the graham cracker crust into the pie pan. Bake for 8-9 minutes then remove and let cool.
For the sweet potato pie filling
Melt the 1 stick of butter in a sauce pan and add in the cinnamon stick and cloves. Let this cook over medium heat for 5 minutes then remove cloves and cinnamon stick.

In a standing mixer/Kitchen Aid, mix the remaining 9 ingredients (sweet potato-lemon juice) together until smooth, light and fluffy. Pour this mixture into prepared pie crust and cook in the oven at 350F for 45 minutes. Let cool for another 45 before serving.
Recipe Notes
*Inspired by Southern Living magazine
*Makes 2 small Sweet potato pies or 1 large pie - see bottom of this post for a muffin recipe to make with leftover pie filling if you don't want to make 2 pies!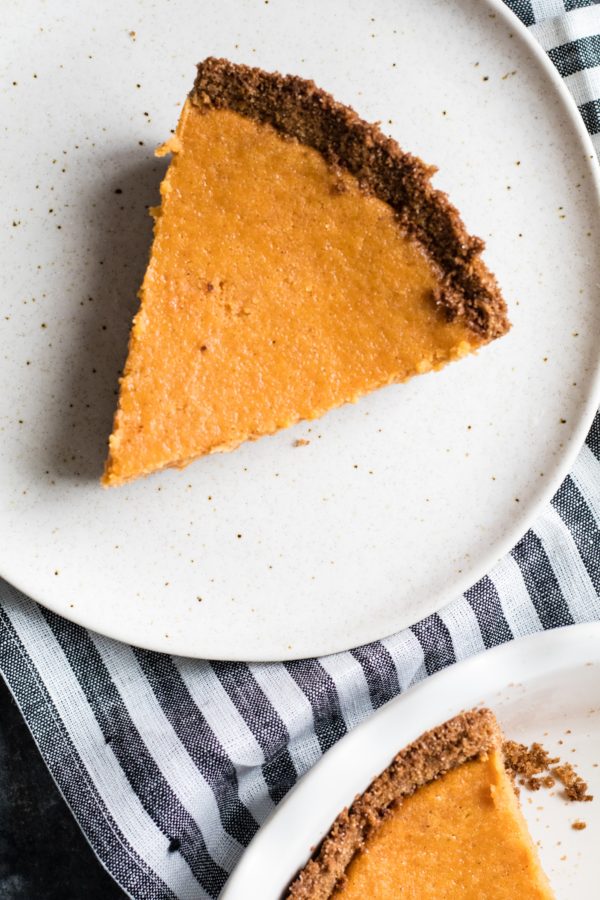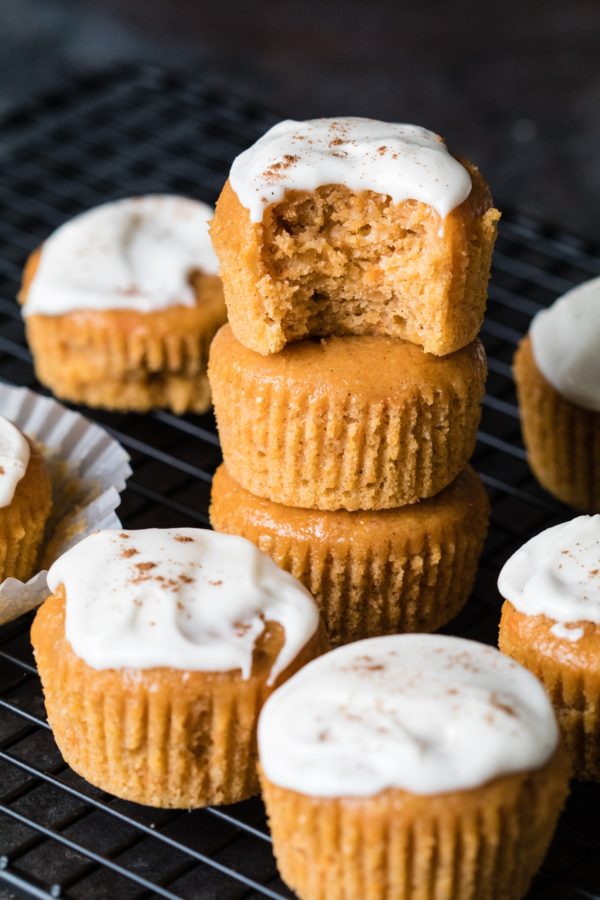 These sweet potato pie muffins were created when I realized this pie recipe makes a little extra pie filling. However, I did not want to make more crust to make another pie, so I made these muffins! (I will adjust the pie recipe later on to yield 1 pie…but for now you've gotta make these muffins!)
I had ~2cups leftover sweet potato pie filling. So in a medium size bowl I whisked the following together:
1 Tbsp. baking powder
1 cup flour
1/4 cup brown sugar, packed
1/2 cup whole milk
1/8 tsp. cinnamon
Then, I placed cupcake liners in a cupcake tray, sprayed them with PAM, and filled with pie mixture. I baked them in the oven at 350 degrees F for 15-20 minutes and they came out AMAZING!
For the frosting, I used powdered sugar, butter, vanilla extract and a splash of milk. ENJOY!

I'd love to see what you made!!
Share it with me on Instagram or Facebook and tag me @krolls_korner or use the hashtag #KrollsKorner!