Butternut Squash Mac & Cheese
Dinner | Published on Apr 25, 2018 | Last modified on Dec 2, 2019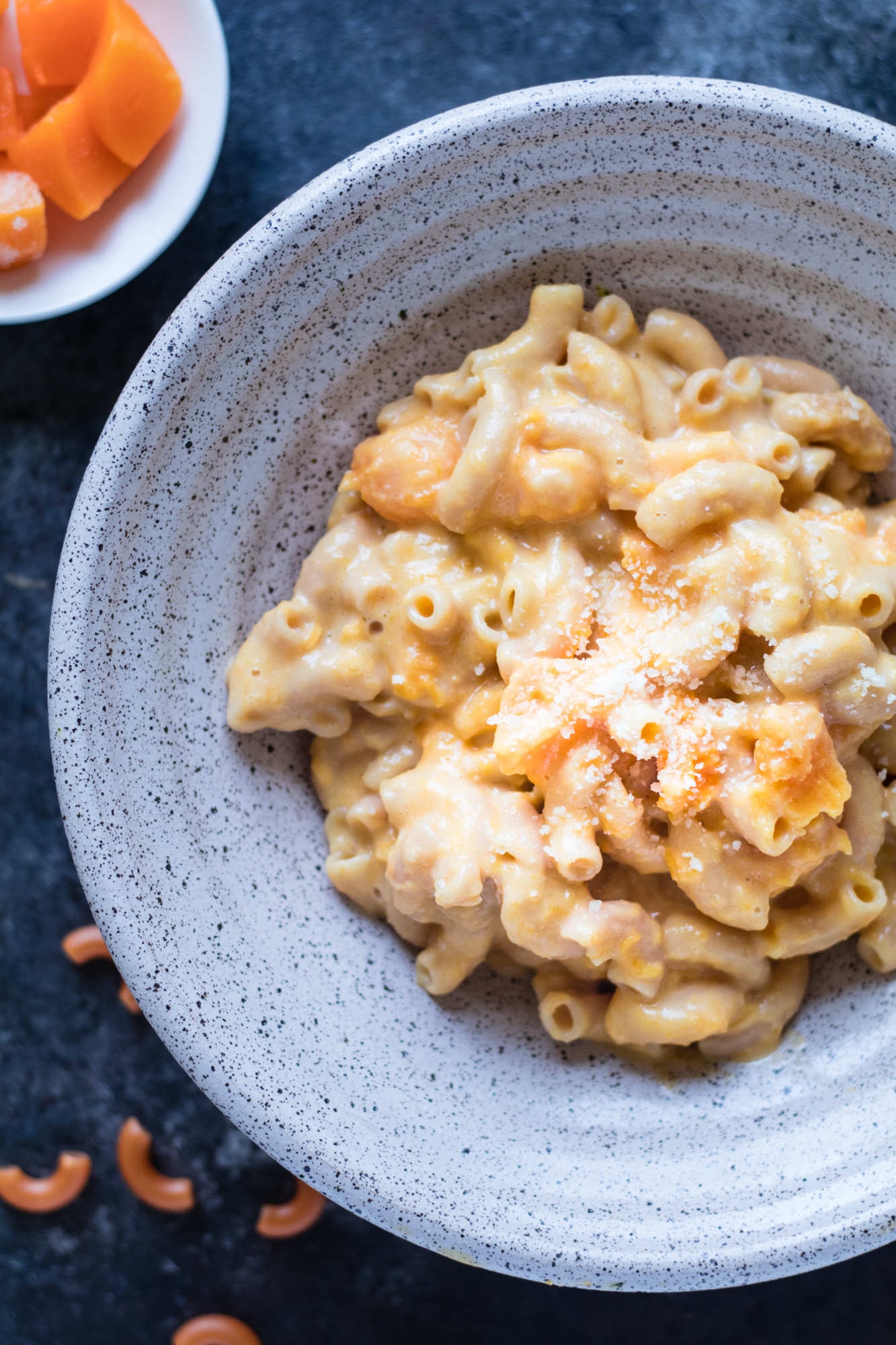 Got 30 minutes? Perfect! Whip up this Butternut Squash Mac & Cheese for your family for an easy lunch or dinner – pair with a salad & protein of choice and voila.
I've been on this mac & cheese kick lately and I don't know why!
Well, there are the obviously reasons: 1. Cheese. 2. Pasta 3. More cheese.
But it's funny I never really thought much of it but now I'm buying Annie's mac, Modern Table Meals Mac, and making my own at home like this Butternut Squash Mac and the other week I made Zucchini & Avocado Mac & Cheese too!
You can use frozen, cubed butternut squash for this recipe and heat it up in the microwave for 3 minutes before mixing in to the butter/flour/pasta water mixture.
Or, you can use the fresh, pre cut butternut squash if your supermarket carries that!
It's easier to buy the frozen or pre-cut instead of having to cut up and cook your own squash; plus you aren't missing out on nutrition and are saving a ton of time! Win-win!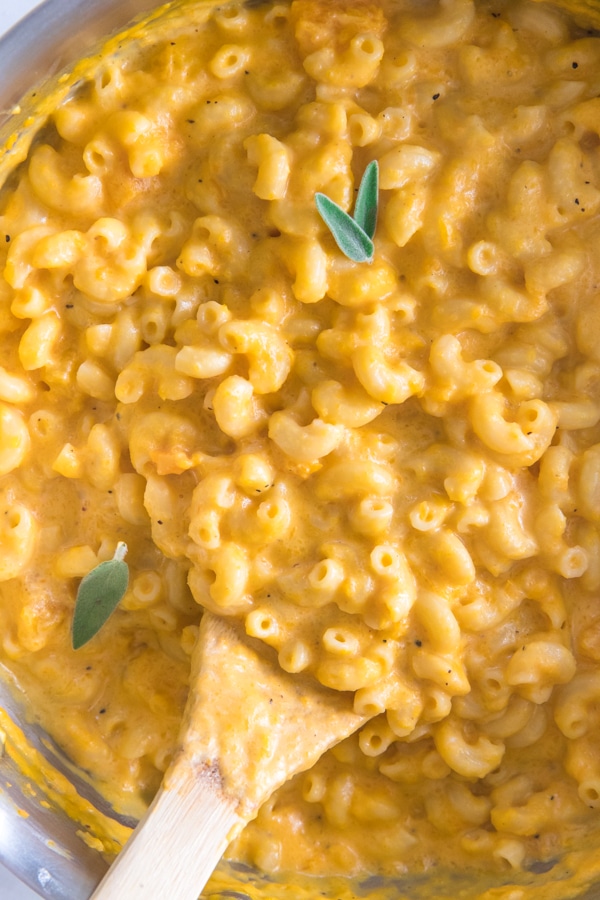 I've survived my first couple days as being self-employed! Such a crazy feeling still. Not having to drive to work and be there from 8-5. I feel like I should be doing something and then I think…oh wait, you're your own boss now Tawnie!! Which is cool, but I want people to know it's not easy.
Being an entrepreneur isn't an easy way out. There are no days off, there are no weekends or paid vacation times. It's all on me now and I think that is the most liberating, motivating feeling ever.
The past few days, I have been in the BEST mood.
It's like there is a new energy within me and it sounds funny but I am kind of falling in love with it. Falling in love with the idea of being a Registered Dietitian Nutritionist at the age of 26 following what makes me excited to wake up every morning. Blogging. Media and TV. Reading. Taking a bath. Loving on my dogs…
Enjoying a damn good cup of coffee and not pouring it in a to go cup as I run out the door and accidentally spill my toast and eggs on the ground because I'm late for work. Ugh.
While being your own boss has the perks, I also realize and anticipate it being very lonely. Blogging is interesting because the purpose of it is to connect with people via social media and inspire others.
However, we are behind computer screens and cell phones and not face to face with anyone for most of the day besides family or occasionally friends.
I asked Cameron the other day if he thought I was more introverted or extroverted and he said extrovert but that I certainly have many introverted qualities. I have to agree – I really like my alone time and feel most productive working solo.
However, I LOVE being with my girlfriends and having those bonding relationships as well. I think too often people associate an introvert as a negative trait, where it's really just a part of who you are, that's it!
Anyways – I am loving this journey so far and am excited for the near future – and whatever 5-10 years down the road has to offer me as well!
Ask yourself…are you doing something everyday that makes you truly happy? If not, why?
Got 30 minutes? Perfect! Whip up this Butternut Squash Mac & Cheese for the family tonight! Grab the recipe –> krollskorner.com #krollskorner #macandcheese
Click To Tweet
Can you make this mac and cheese recipe gluten free?
Yes – use gluten free noodles instead of the whole grain elbow noodles!
How can I get my kid to eat more veggies?
I like to sneak veggies in to dishes. Now, not every Dietitian will agree with me on this – but I figure hey, more nutrients the better and getting your child adapted to different flavors is a win in my book! Totally kid friendly and a recipe everyone can enjoy.
Make this recipe? Be sure to tag me on Instagram! @krolls_korner!

I'd love to see what you made!!
Share it with me on Instagram or Facebook and tag me @krolls_korner or use the hashtag #KrollsKorner!