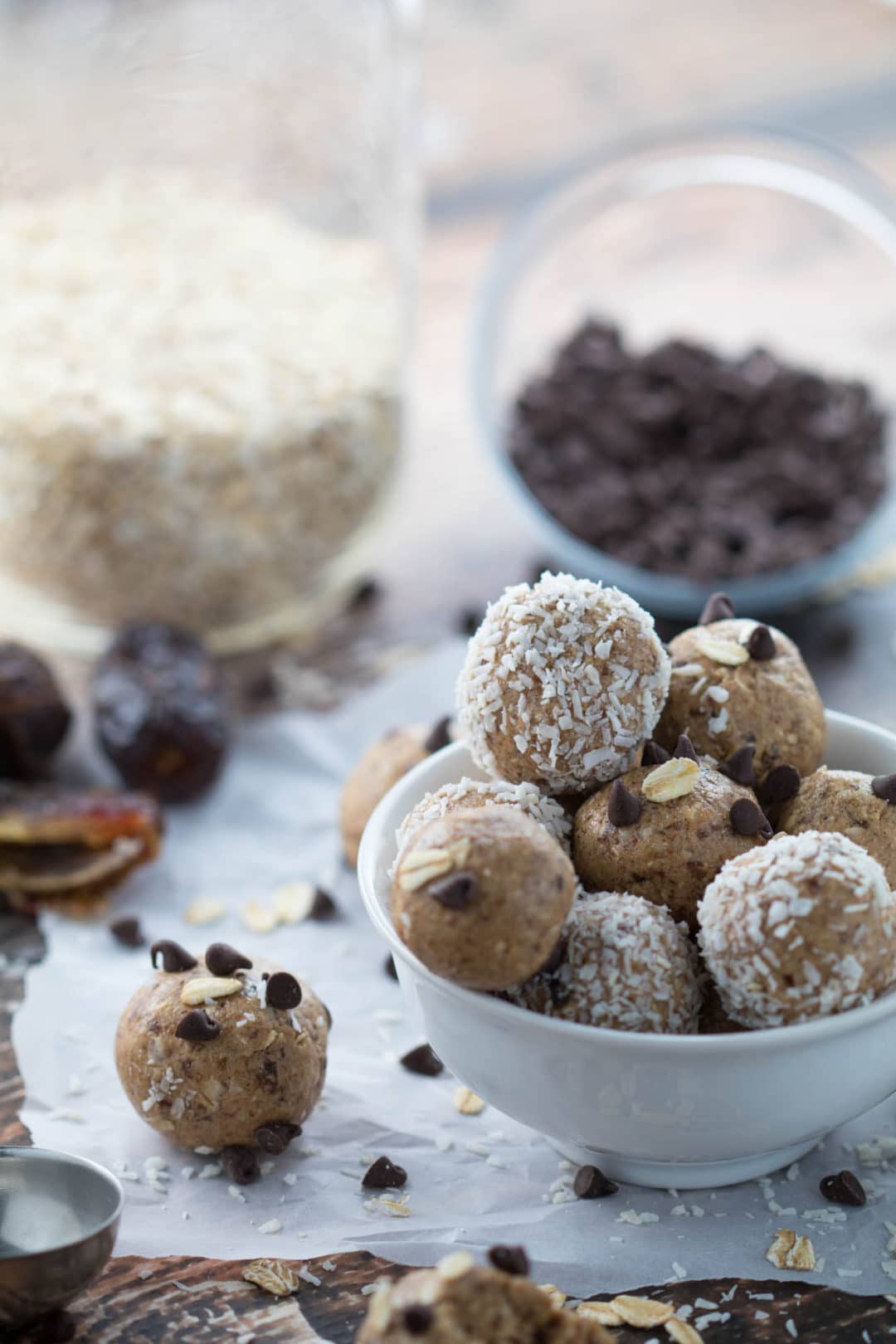 These no-bake almond energy bites are the perfect pre or post workout snack, or even to curb your cravings in the afternoon! They are full of fiber, protein and antioxidants and taste amazing too!
It's National Registered Dietitian Nutritionist Day! Happy RD Day to all of my fellow RD friends out there. Ironically enough, it is also my 1 year anniversary of me being an official RDN! It was this day last year that I sat for my RD Exam…and passed! It is crazy how time flies…and how much I have done in 1 year. I am thankful for all my friends and family who have supported me all along the way as well. You guys keep me sane!
As a RDN on RD Day I wanted to obviously share something healthy, but these are almost like a treat too! Sprinkle some chocolate chips on these bad boys and pair with some strawberries and you've got yourself a tasty & nutritious dessert. Protein bites are certainly not a new trend, but for some reason I have been making these a lot more lately. It's fun and easy to throw different ingredients in the food processor and have them in the fridge for the week! Also tempting because every time I walk by the fridge I want to pop one in my mouth! (Who's with me on that? haha)
I just wanted to pop in and say hi and share this recipe with you all. I hope you like it! I will be making this again SOON!! What kind of yummy energy bites do you like?!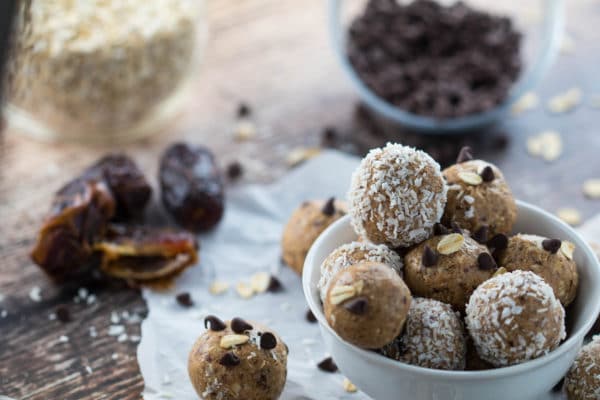 No-Bake Protein Energy Bites
2017-03-08 12:43:50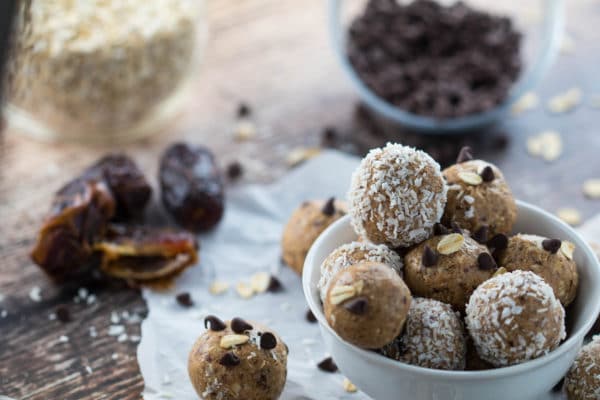 Ingredients
1/2 cup almond flour (or meal or almond flour/meal)
1 cup rolled oats
1 scoop vanilla protein powder
1 tsp. peanut oil (or coconut oil)
4 dates, chopped (I used Medjool)
1/2 cup of your favorite nut butter (I used peanut)
1 tsp. vanilla extract
1/2 tsp. salt
1 Tbsp. chia seeds (optional)
Instructions
Pulse oats in food processor a couple times. Add in all other remaining ingredients and mix on high until it is all incorporated nicely. Roll into balls. Makes 16-18 small bites. Store in refrigerator.
Notes
Roll in unsweetened shredded coconut, mini chocolate chips, or whatever you want to roll em' in! 🙂
Krolls Korner https://krollskorner.com/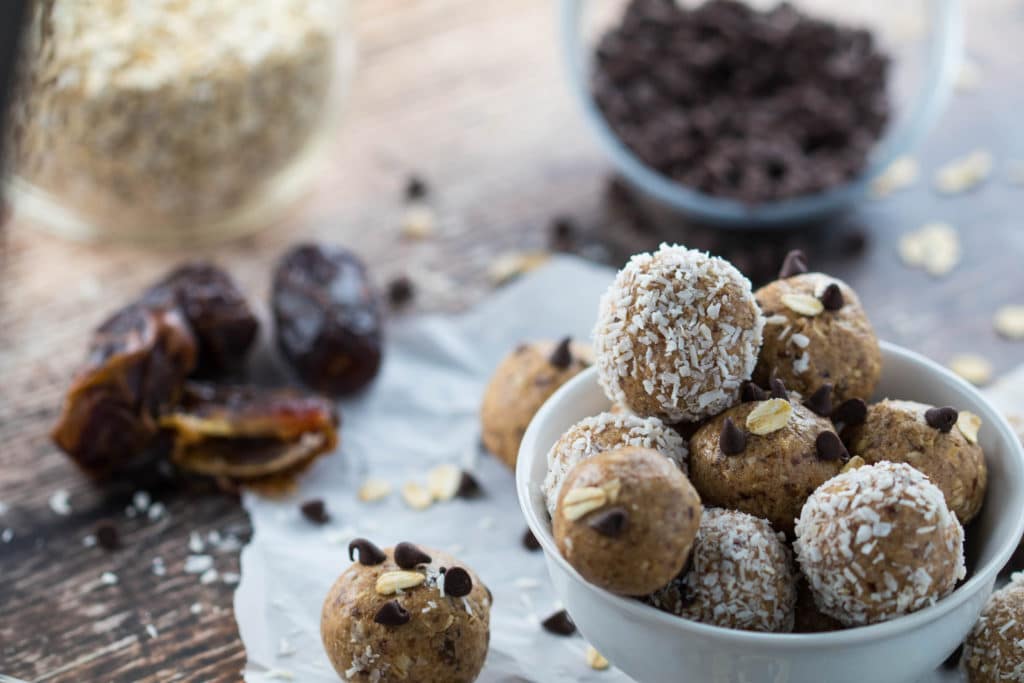 Did you make this recipe? Tag @krolls_korner on Instagram or send me a pic, I'd love to see!
Let's Connect!
Looking for easy and healthy recipes? Head over to my Pinterest page to get inspired!