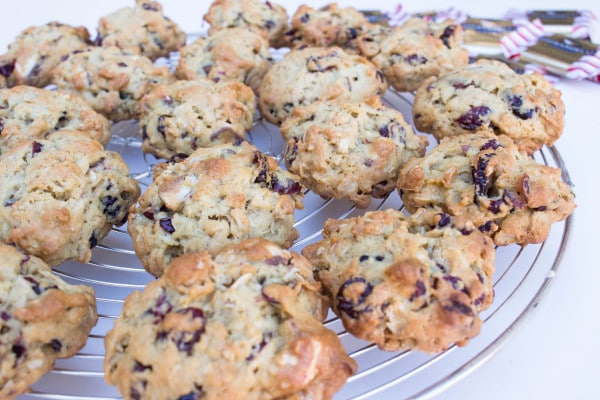 I personally think it is "OK" to treat yourself with some dessert once in a while. It creates a healthy mind set instead of continually depriving yourself from some type of food you actually really want to enjoy. Which is why when I made these cookies! I made them in small portions so I would not feel as "bad" for having a cookie – and then I put the rest of the cookies in the freezer to enjoy another time!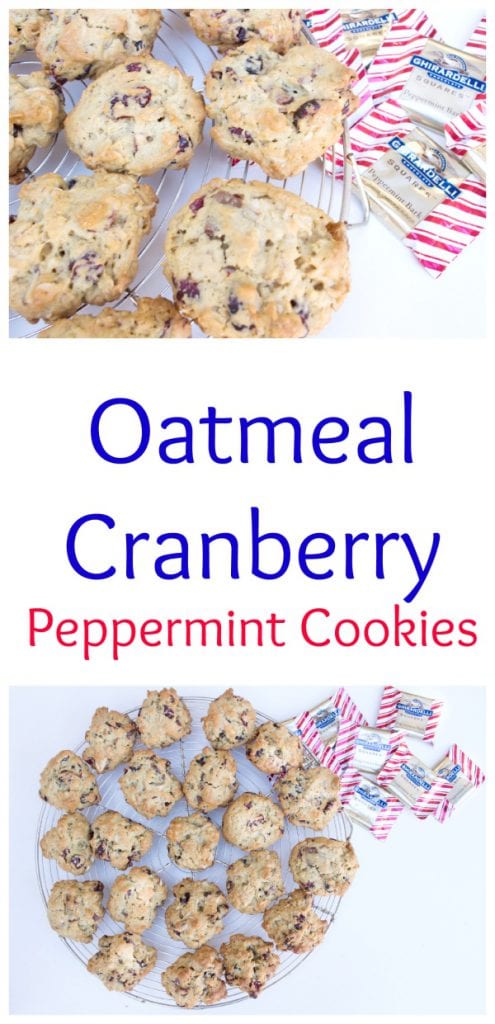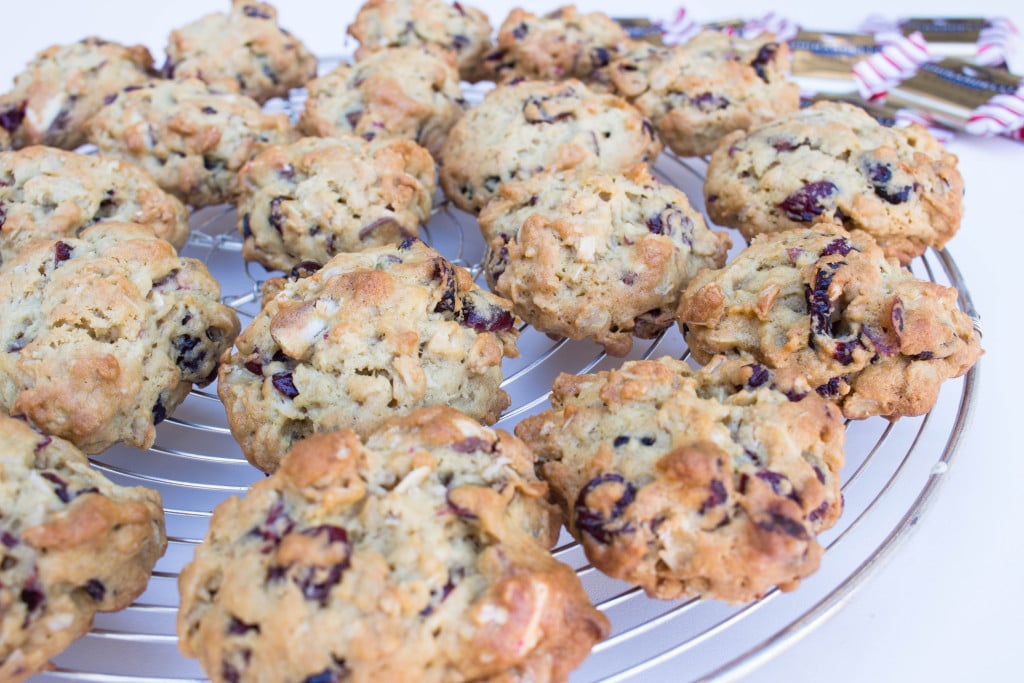 Oatmeal Cranberry Peppermint Cookies
2015-11-17 22:47:23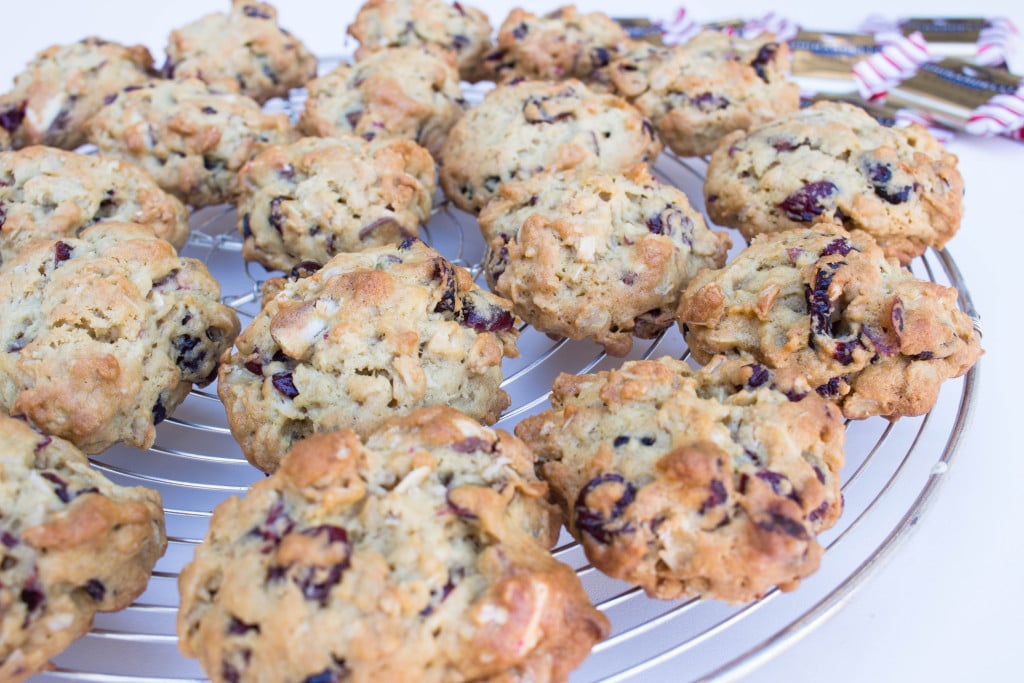 Ingredients
3/4 stick Kerrygold butter, softened
2/3 cup light brown sugar
2 large eggs
1 1/2 cups old-fashioned oats
1 1/2 cups flour
1 tsp. baking soda
1 tsp. vanilla
1/2 tsp. salt
1 5-ounce package dried cranberries
3/4 cup Ghirardelli Peppermint Bark Squares, broken into small pieces
Instructions
Preheat oven to 375ºF.
With a handheld mixer, or Kitchen Aid, beat butter and sugar together until light and fluffy. Add eggs and vanilla, mixing well. Combine oats, flour, baking soda and salt in a separate mixing bowl. Add to butter mixture in several additions, mixing well after each addition. Stir in dried cranberries and peppermint bark pieces.
Drop by rounded teaspoonfuls onto ungreased cookie sheets. Bake for 10-14 minutes or until golden brown. Cool on wire rack.
Notes
Recipe inspired from Craisins - Ocean Spray
Krolls Korner https://krollskorner.com/