Kickin' Kale Chips
Appetizers & Snacks | Published on Jun 15, 2016 | Last modified on Aug 20, 2019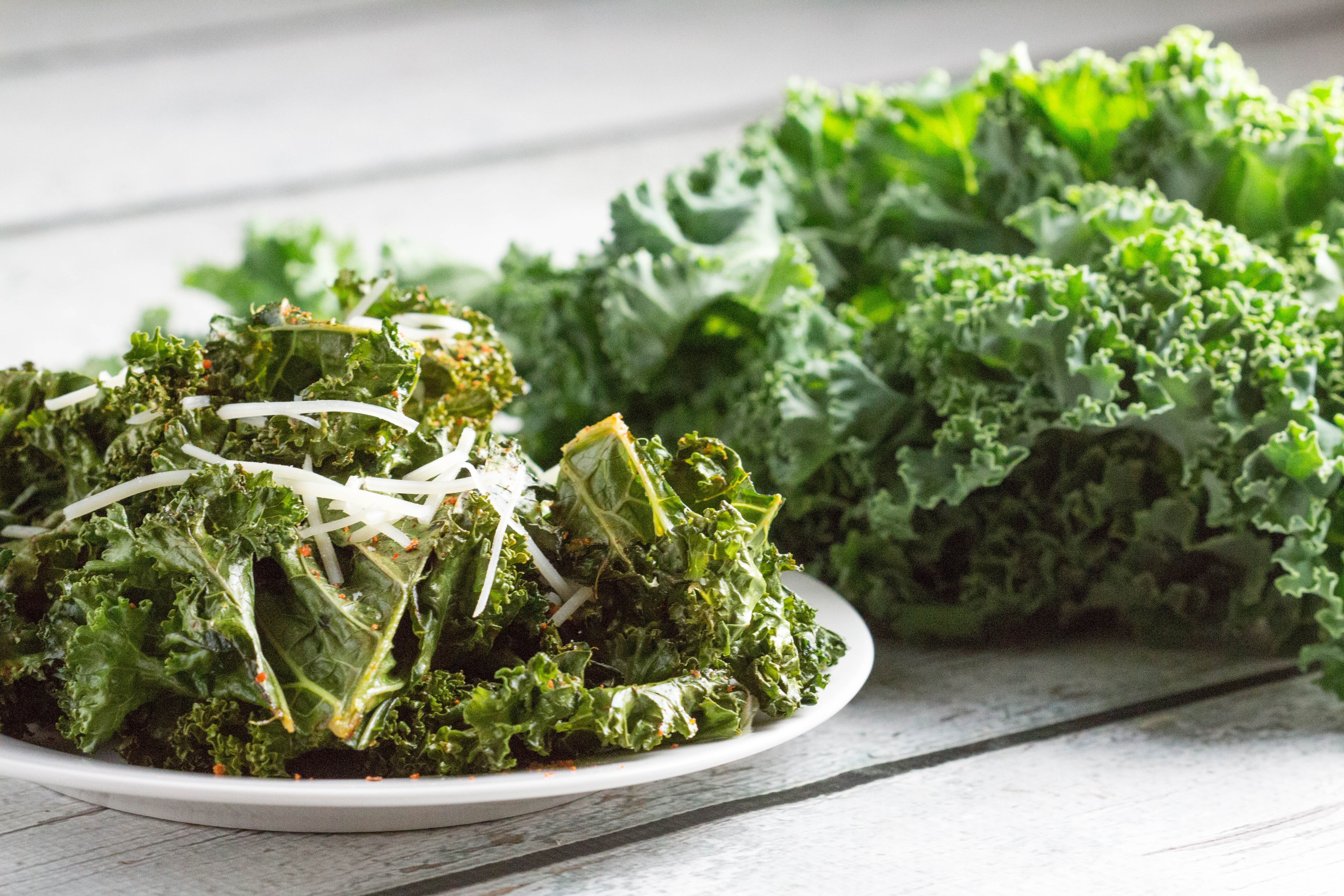 My roommate said it best the other day…"I am always back and fourth with kale, sometimes I like it and sometimes I don't…but those kale chips are SO good!" I will be upfront with you though. They are not like a regular potato chip. Surprise surprise. Kale chips are flaky and have a crunch but are almost like the texture of let's say…nori. I think they are fun to eat and since I know kale has such great health benefits so it's a win win. It contains a chock-full of calcium, fiber, Vitamin A, C and K!
I found Sriracha seasoning in the supermarket I think last summer and I sparingly use it. I figured I would stray away from the normal garlic Parmesan kale chips I usually make and use the Sriracha seasoning! ( I still topped them with a little Parmesan because, I just love Parm!)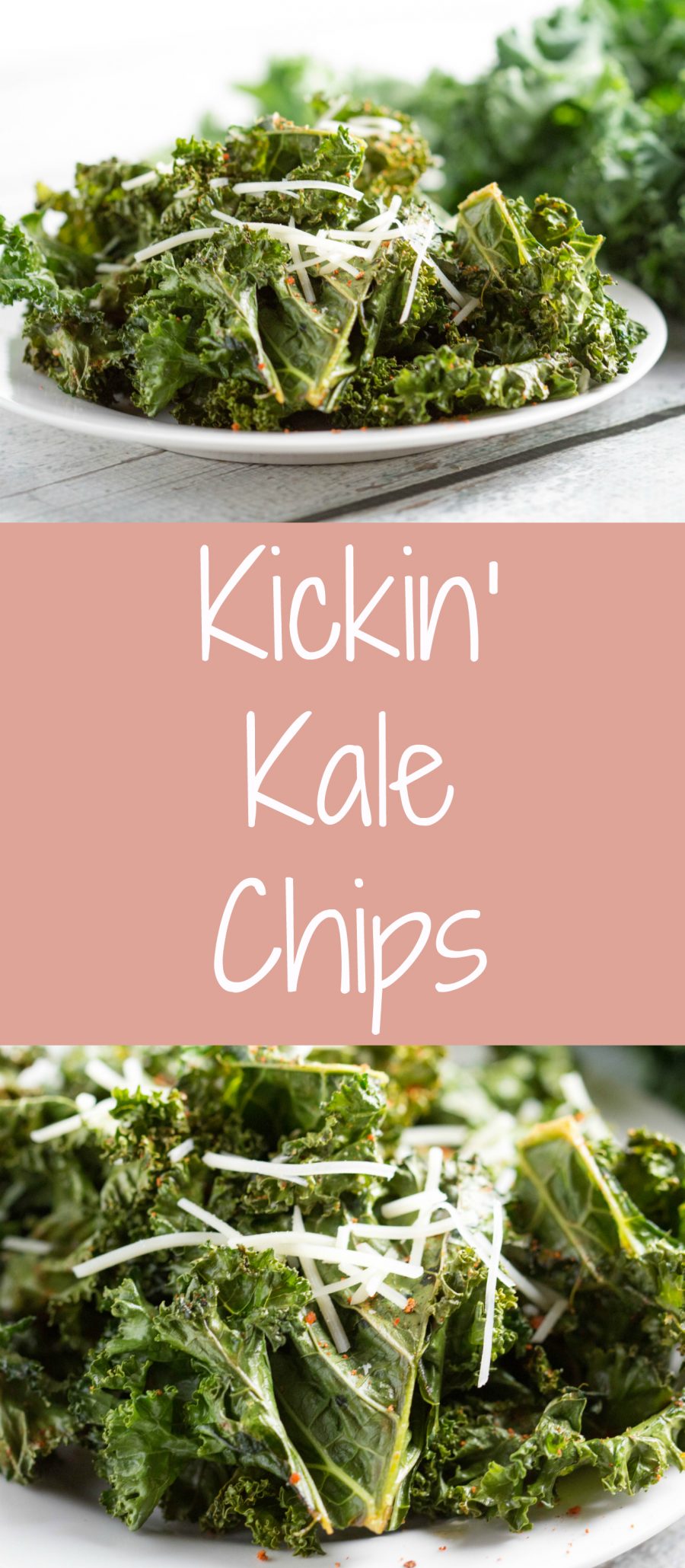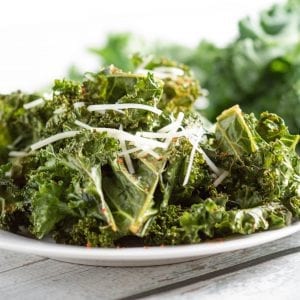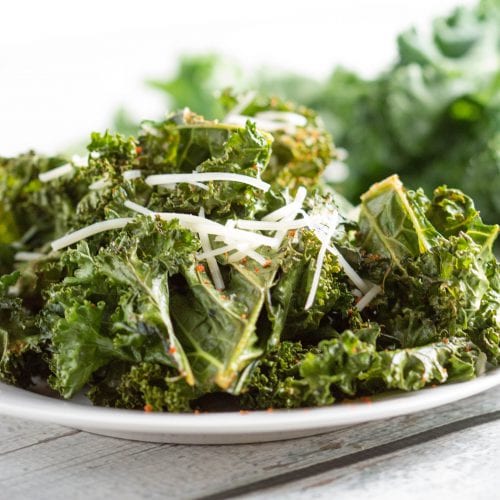 Ingredients
1

bunch fresh kale

stems removed

1/2

tsp.

Sriracha seasoning

salt and pepper TT

3

Tbsp.

EVOO

Optional: Parmesan
Instructions
Preheat oven to 300 degrees F.

Wash kale and remove from stems. I just use my hands for this part and tear the kale into smaller chip sized portions. Place kale in medium sized bowl and toss with olive oil and seasonings.

Place on a cookie sheet in a single & even layer.

Bake in oven for 18-20 minutes, or until kale chips are crunchy.

Serve with fresh Parmesan on top and sprinkle any additional seasonings on if necessary.
[Tweet "Kickin' Kale Chips! You won't be able to just eat one! |Krollskorner.com"]

I'd love to see what you made!!
Share it with me on Instagram or Facebook and tag me @krolls_korner or use the hashtag #KrollsKorner!