Homemade Soy Nut Butter Granola
Breakfast | Published May 5, 2015 | Updated Apr 2, 2018 | By Tawnie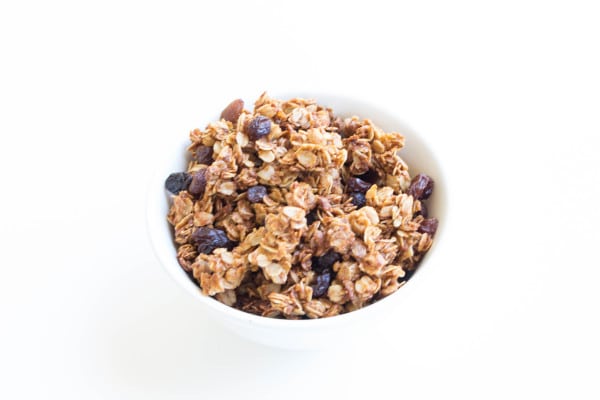 People often ask me about smart snacking and what are good and healthy snacks to have. I usually recommend something like nuts with a piece of fruit or cheese since the nuts can help keep you feeling satisfied longer, they are a good source of protein, healthy fats, etc. But what happens when you are allergic to nuts? So many of those on the go breakfast bars, energy bars, meal replacement bars…whatever you want to call them… have nuts in them. Which is why I came up with this delicious granola that still reaps great health benefits. When being compared to peanut butter, soy butter has less fat, calories, slightly more fiber, and about the same amount of protein and sodium. woo-hoo! Since I am blogging for Bar Method Fresno, I figured this could be a fun recipe to make with Mom this Mother's Day. Have fun in the kitchen, get your hands dirty, and enjoy a nice breakfast or snack together.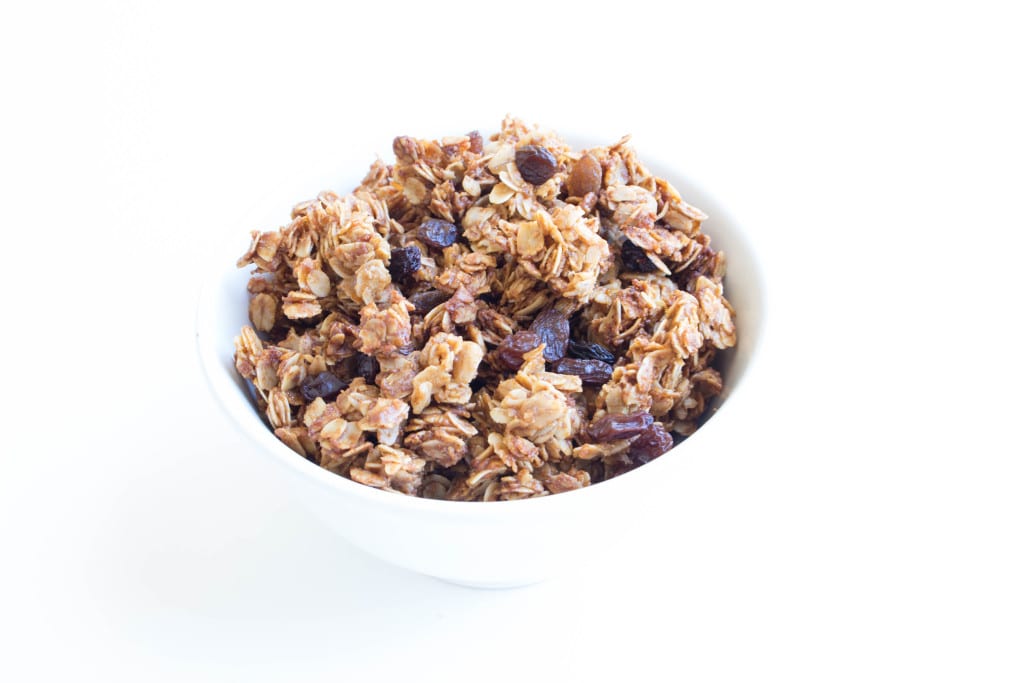 This is a perfect summer snack or something to top on your morning yogurt. The granola gives the yogurt a perfect crunch and great texture which makes breakfast or snacking fun. One down fall about granola, especially when store bought, is the sugar content. Buuuut, the great thing about making homemade granola is being able to control that amount of added sugar! I also add in dried fruit to give it extra sweetness. If you are not allergic to nuts…add them in! Also add in seeds or even apple cider for sweetness. I recommend to limit your granola to about 1/4 cup to keep portion sizes in check. Pair with yogurt like I said, some non-fat milk and fresh fruit.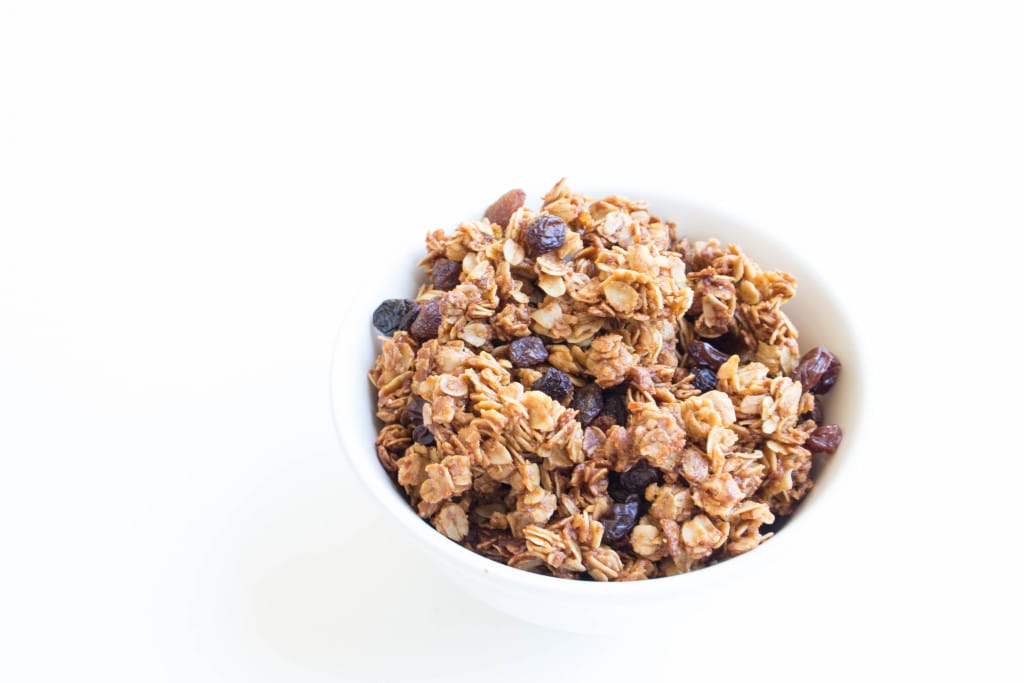 Now go get snacking! 🙂

Homemade Soy Butter Granola
Ingredients
3

cups

old fashioned rolled oats

3

Tbsp.

light brown sugar

1/2

tsp.

cinnamon

1/4

tsp.

Mediterranean sea salt

1/3

cup

honey

1/4

cup

canola oil

1

tsp.

vanilla extract

1/2

cup

raisins

1/2

cup

- 3/4 cup soy butter

or any other nut butter you prefer

addition mix in's: nuts

seeds, dried fruit
Instructions
Pre-heat oven to 300 degrees F.

Mix rolled oats, brown sugar, cinnamon and salt in a large bowl.

In another bowl, combine honey, oil, vanilla, and soy butter. Pour this over the oats and mix until the oats are all coated.

Spread the oats in a thin even layer on a cookie sheet. Bake for 15 minutes, then stir. Bake for another 15 minutes, and check again. Oats should turn light brown/golden color.

Let oats cool for 15 minutes. Oats can remain in an air tight container for up to 3 weeks.
Notes
Remember to limit granola to 1/4 cup!
Hi, I'm 
Tawnie

!

Welcome to my tiny "korner" on the Internet! I am a Registered Dietitian Nutritionist who loves cookies as much as kale. (OK, maybe I like cookies a little bit more but shh, don't tell anyone). I am so glad you're here! Follow along for hassle free, realistic and approachable recipes.

More about Tawnie

I'd love to see what you made!!
Share it with me on Instagram or Facebook and tag me @krolls_korner or use the hashtag #KrollsKorner!