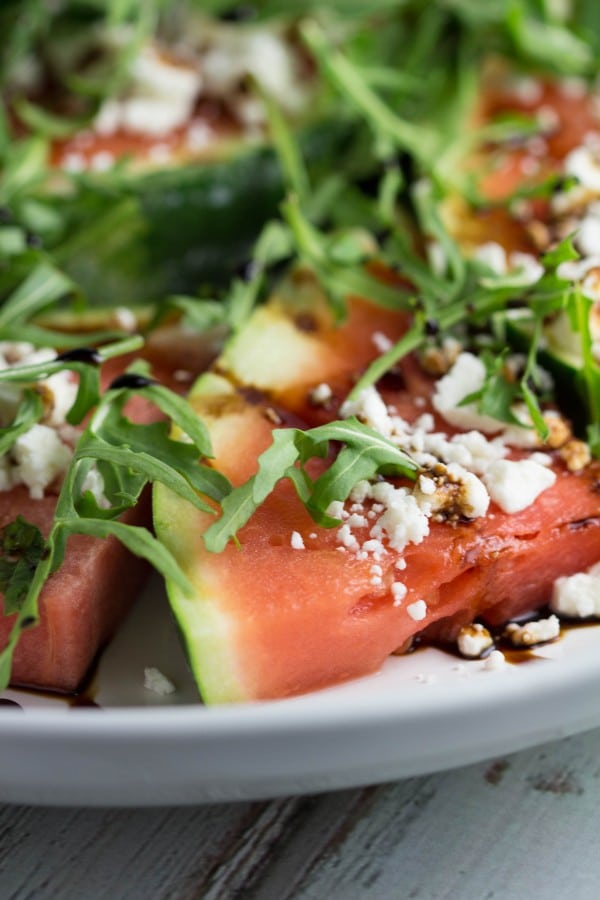 This was such a fun segment I did on Ksee24 Sunrise! Summer is basically here which means the BBQs will be in action again. Instead of always bbq-ing meats, why not try out bbq-ing some fruit? 🙂 Yeah I know I probably sound crazy but that is just the Dietitian in me! Grilled fruit really brings out the natural sweetness of the fruit – try having the watermelon salad bites for an appetizer and maybe also try swapping out ice cream with the yummy Grilled Strawberry Banana Pizza or any of these other recipes below!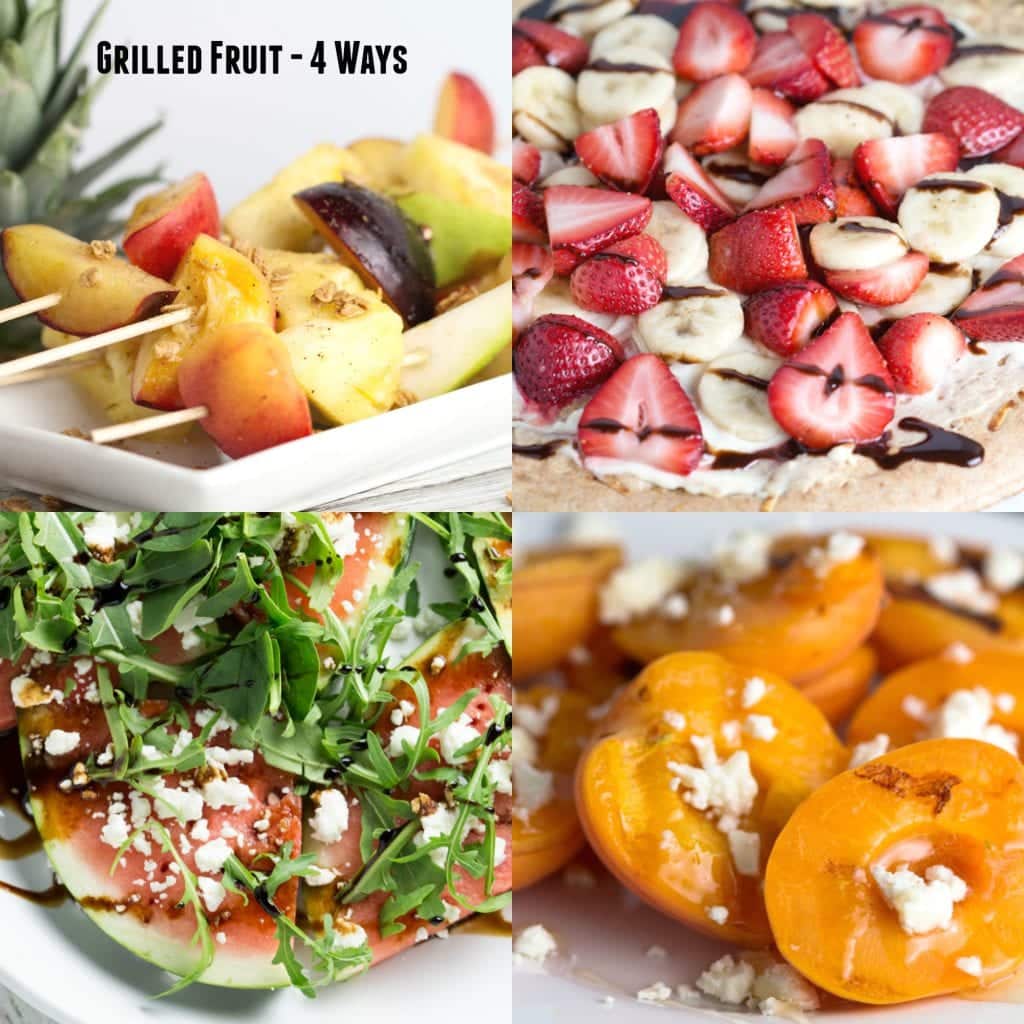 Grilled Strawberry Banana Dessert Pizza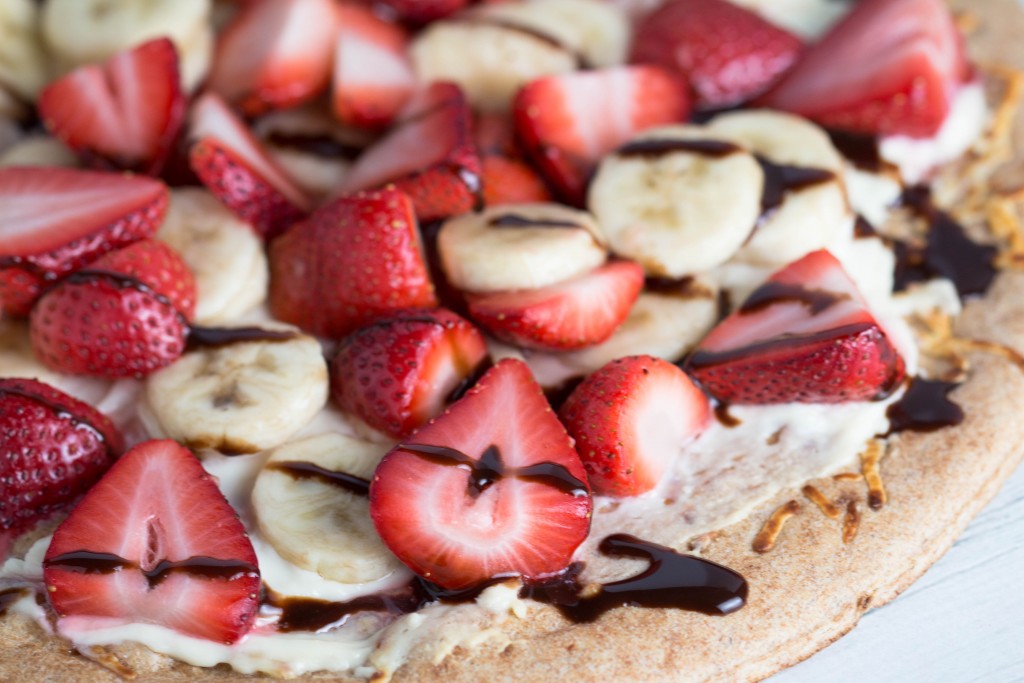 Ingredients:
Store-bought whole grain pizza dough
8 ounces oz. goat cheese
¼ cup honey
1 basket strawberries and 2 bananas sliced
¼ C rum
2 Tbsp. sugar
Cooking spray
Chocolate syrup
Directions:
Clean grill. Spray the grill liberally with cooking spray. Heat to 500° F.
Combine strawberries and bananas with the rum and sugar. Let rest for 15 minutes.
Combine the goat cheese and honey with a fork. Spread evenly on the pizza dough. Top
with fruit, leaving the juices in the bowl. Place the pizza on the grill. Cook for 9 to 12 minutes,
rotating the pizza every few minutes to make sure it does not stick. Remove from the grill
and drizzle with chocolate syrup.
Grilled Fruit Kebabs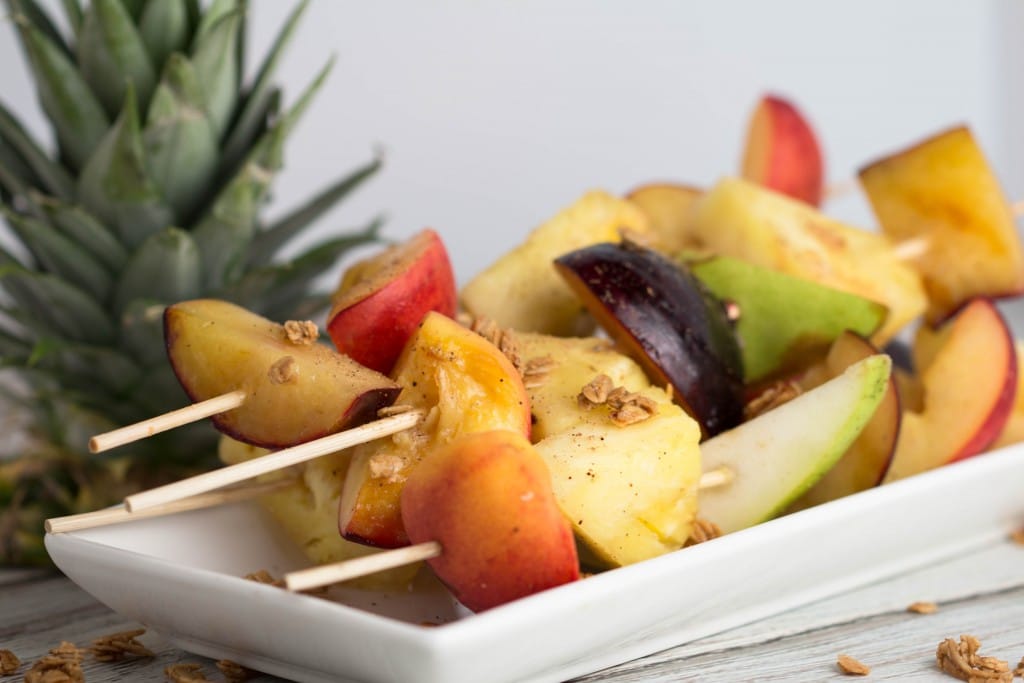 Ingredients:
Peaches
Plums
Pineapple
Pears
2 tablespoons honey
Lemon juice (from one lemon)
½ teaspoon nutmeg
Cooking spray
Directions:
Clean grill thoroughly and heat to 400° F.
In a large plastic bag or bowl, make a marinade with the juice of one lemon, 1 to 2 Tbsp. of
honey, depending on how sweet your fruit is, and ½ tsp. of nutmeg. Slice fruit in half and
remove seeds and cores. Do not remove skin. Add to marinade. Coat grill with cooking spray
and then place fruit on the grill. Do not move fruit often. Flip softer fruits (peaches, plums)
after 2 minutes and cook 2 to 3 minutes longer. Harder fruits can tolerate 3 to 4 minutes per
side without falling apart.
Consider topping with sorbet or yogurt or make into kebabs.
Watermelon Feta "Salad" Bites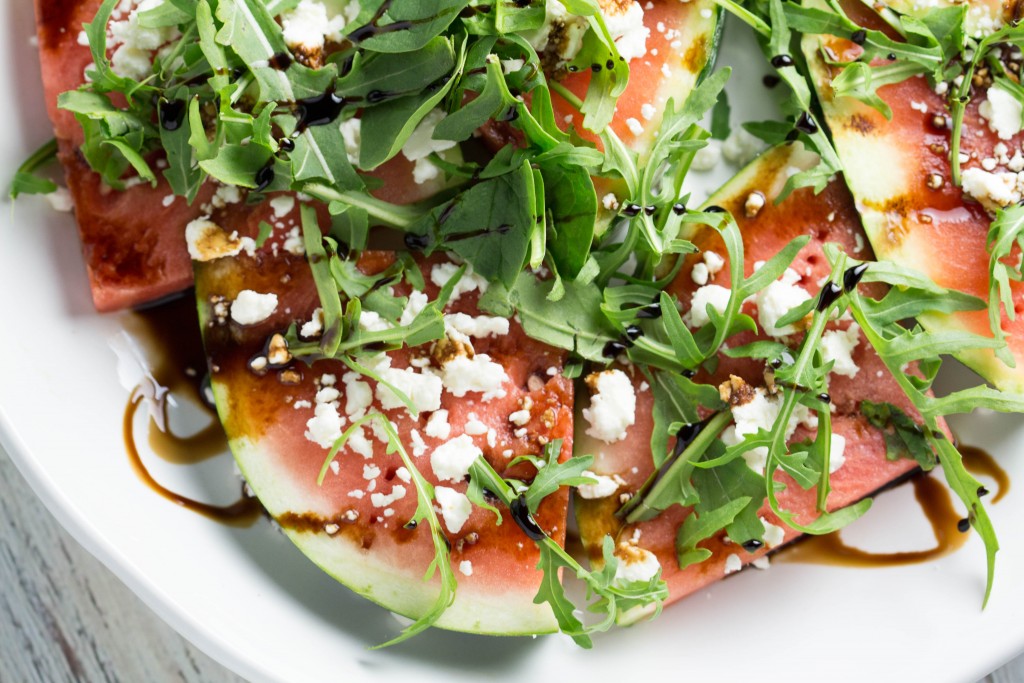 Ingredients:
1 small watermelon
2 cups arugula
Balsamic glaze
2 limes
1 cup feta cheese
Directions:
Slice watermelon into 1 inch slices/wedges. Squeeze the lime over the watermelon and set
aside.
Heat a grill to medium heat. Place watermelon on grill, ~5 minutes per side then remove from
grill. Sprinkle each watermelon slice with feta, balsamic glaze and then top with arugula.
Grilled Apricot Halves with Goat Cheese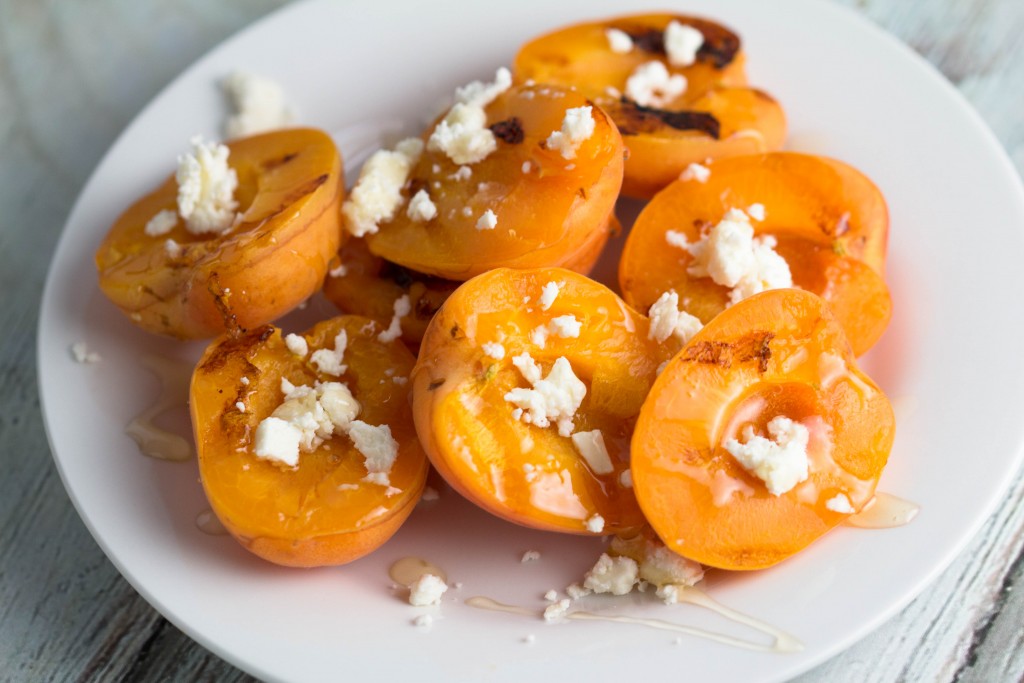 Ingredients:
Apricots – washed
1/4 cup honey
1/2 cup goat cheese
Directions:
Wash and cut each apricot and remove the pit. Cook on grill 2 minutes each side. Remove
from grill and sprinkle with goat cheese and drizzle each apricot half with honey. Enjoy!