Carb Free Cloud Bread
Sides | Published Jan 25, 2015 | Updated Apr 2, 2018 | By Tawnie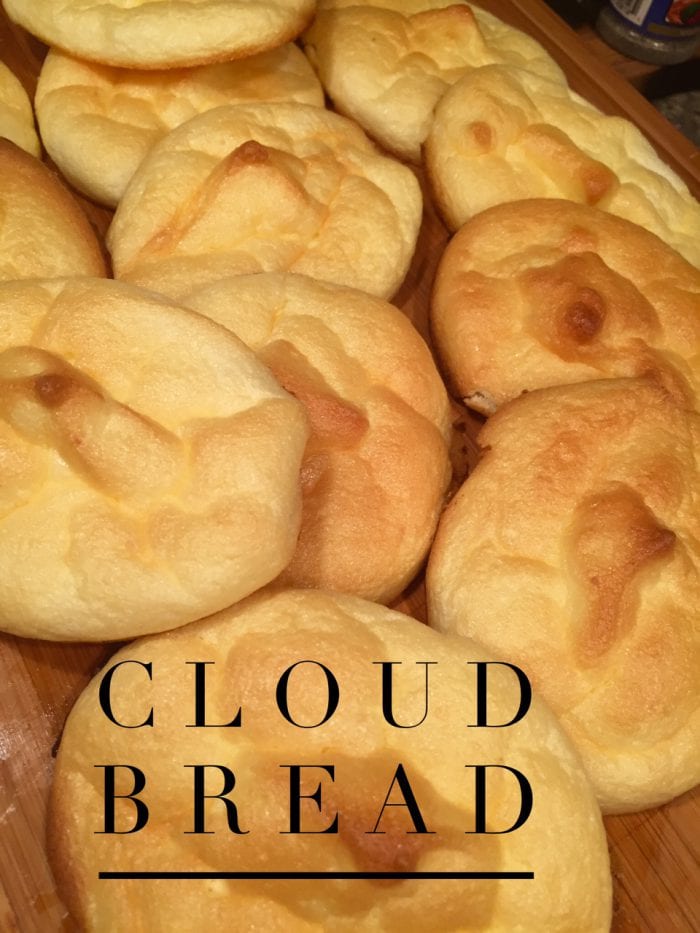 Have you ever wanted to have bread, but not want all the carbs? This recipe will solve all your problems! This bread is grain free and low carb…sounds too good to be true right? I thought so too but it is perfect for people who are either A) watching their weight B) diabetics or C) just wanting to try a fun new recipe. The bread is very versatile. You can use the "clouds" as hamburger buns…bread for a turkey sandwich..or with your eggs in the morning. It is a perfect homemade bread replacement and you can even double this recipe to stock up and freeze them. This recipe combines the most simple ingredients and creates a delicious flour-less bread recipe!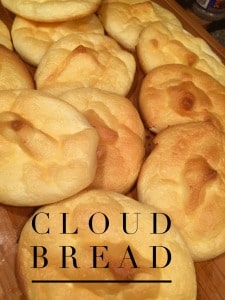 Carb Free Cloud Bread
Guilt free bread!
Ingredients
• 3 eggs

separated

• 3 Tbsp cream cheese softened OR 3 Tbsp. cottage cheese

use cottage cheese for extra protein

• 1/4 tsp cream of tartar

• 1 Tbsp honey
Instructions
Preheat oven to 300 degrees F. Spray 2 cookie sheets with non-stick cooking spray.

Separate the eggs carefully, be sure not to get any yolk in with the whites.

Mix the yolks, honey and 3 Tbsp cream cheese together until smooth.

In a mixer, add 1/4 tsp cream of tartar to the egg whites and beat the whites on high until they form still fluffy peaks.

Next, carefully fold in the egg yolk mixture until mixed...but be careful not to mix too much!

Using a large spoon, scoop the mixture onto the cookie sheets.

Bake for ~25-30 minutes, or until the tops are golden brown.

Remove from the cookie sheets and onto a cooling rack or cutting board. Place in a plastic baggie or tupperware once cooled. The next day they will have the desired bread like texture, but when you remove from the oven they sort of resemble meringues. They are good nice and crisp like that too! (yields ~10 clouds)
If you are living a low-carb lifestyle…this is the bread for you!
Enjoy:)
Hi, I'm 
Tawnie

!

Welcome to my tiny "korner" on the Internet! I am a Registered Dietitian Nutritionist who loves cookies as much as kale. (OK, maybe I like cookies a little bit more but shh, don't tell anyone). I am so glad you're here! Follow along for hassle free, realistic and approachable recipes.

More about Tawnie

I'd love to see what you made!!
Share it with me on Instagram or Facebook and tag me @krolls_korner or use the hashtag #KrollsKorner!