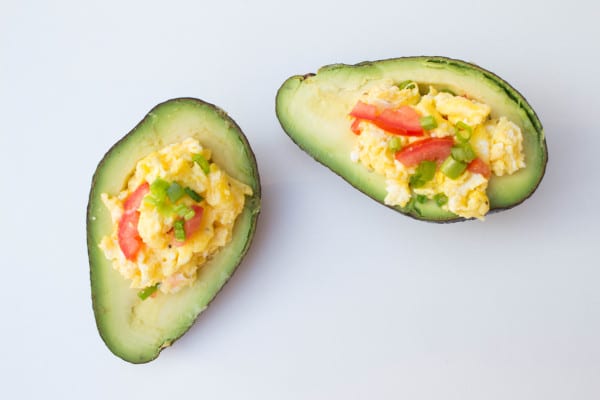 This breakfast was very satisfying and kept me full most of the morning! Nothing is worse than a breakfast that does not fill you up! It is fun enjoying your eggs a different way. I have always topped my eggs with avocado but never have I topped the avocado with scrambled eggs, so it was a nice change 🙂 My mornings are usually rushed – just like most of yours as well – and it can be a challenge to get a well balanced breakfast in. It is easy to run out the door with your coffee in one and and a banana in the other. But honestly, this took me less than 10 minutes! It is all about making the time.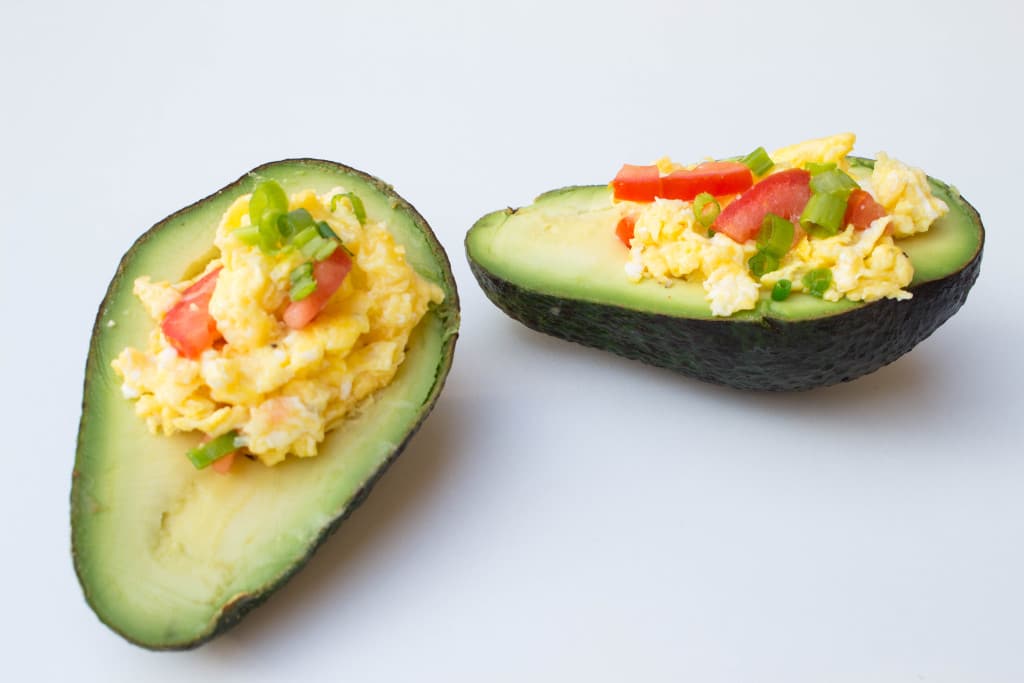 So if you like easy and healthy breakfasts…this recipe is for you! This can be fun because you can make any type of scrambled eggs you like! I just used what I had in my fridge 🙂 Enjoy <3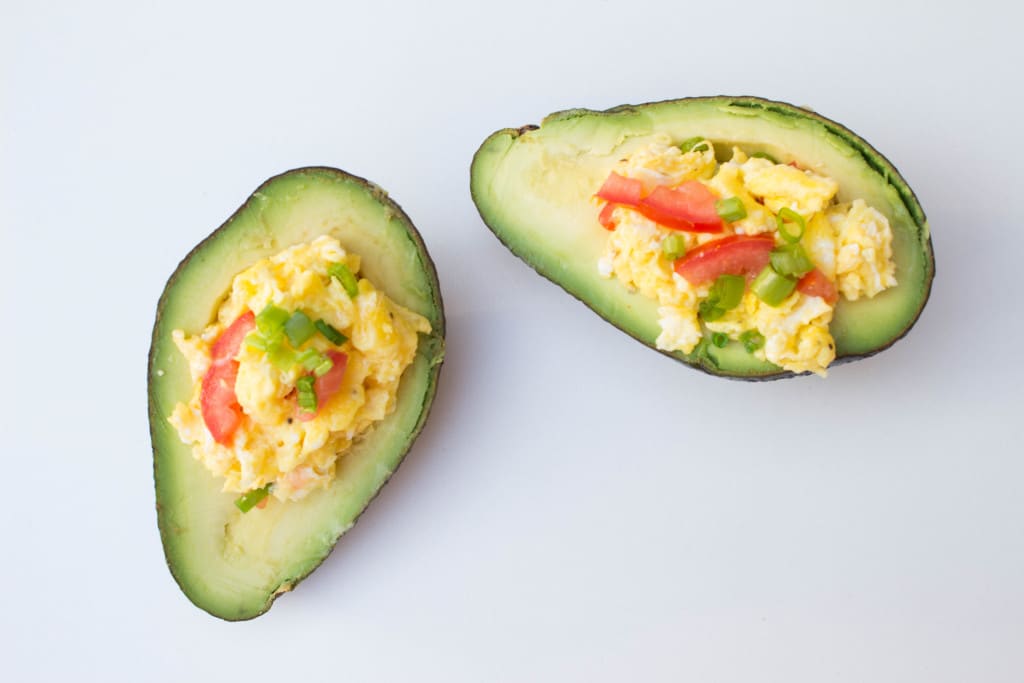 Avocado Topped w/ Cheesy Scrambled Eggs
2015-09-01 20:17:41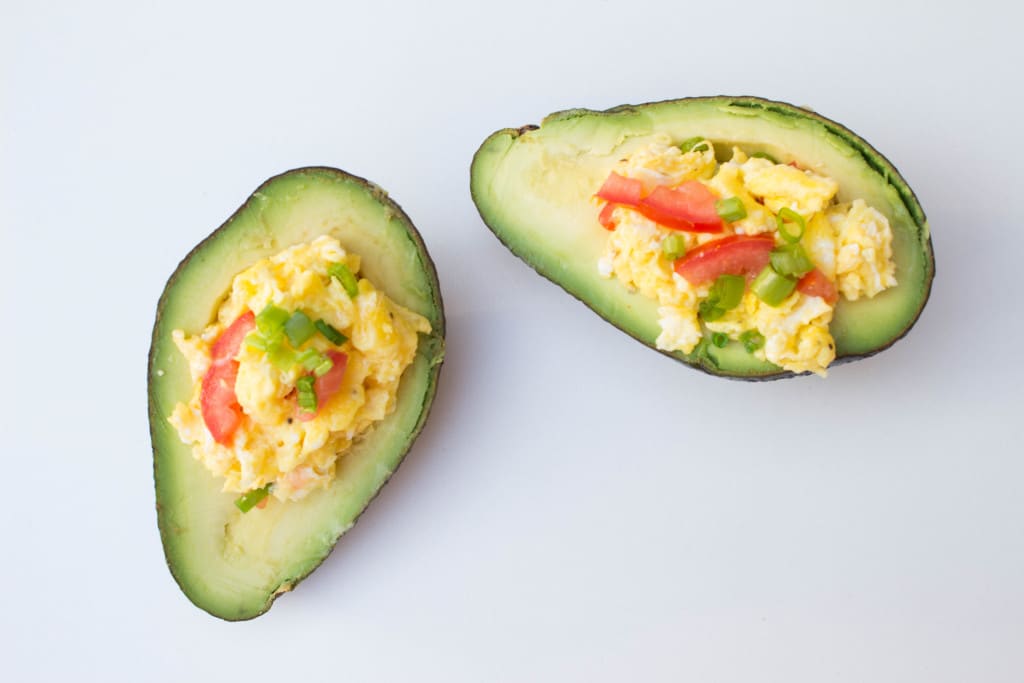 Serves 1
Ingredients
1 medium avocado
2 eggs
1 green onion
1/2 roma tomato
pinch of shredded cheese
pam
salt and pepper
Instructions
Cut the avocado in half and remove pit. Scoop a little bit of avocado out of each half to make a bowl shape to fit the egg in. Set aside.
In a small pan over medium heat, spray with pam. Scramble the eggs and mix in the cheese, salt and pepper about 1 minute before the eggs are done. You can either mix in the tomatoes and green onions, or top on your eggs which ever you prefer. Scoop eggs into the avocado, and enjoy!
Krolls Korner https://krollskorner.com/