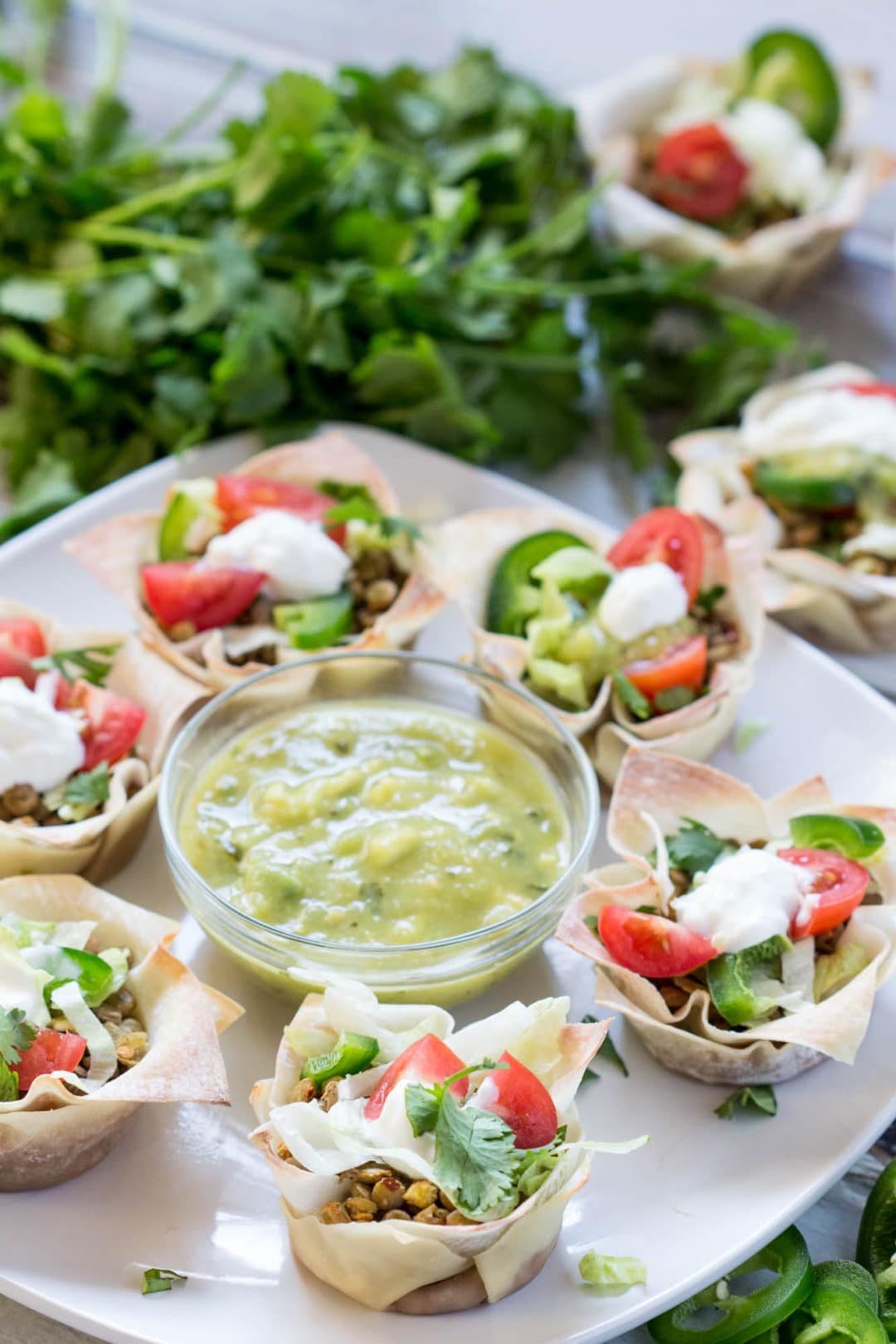 Vegetarian Lentil Won Ton Tacos are a perfect way to include plant based proteins into your diet – these lentil tacos are a perfect party appetizer or turn it into a meal with a side of grilled veggies!
These Recipe Redux days always been to sneak up on me! I love being able to see what all of my other foodie bloggers come up with for the monthly theme. This month, the Recipe Redux them is…
February 2017 – Theme
Taco Tuesday
February 21 is a Tuesday. So show us your healthy, creative take on the taco!
I wanted to make these won ton tacos because they are different, fun, and are not loaded with excess fat or sodium. They turned out really good – my mom, brother and sis-in-law loved them, so I have proof they are tasty 😉

Lentils in tacos might sound like a weird combo, but I am for sure going to make these again. Next time I think I want to try them in traditional taco form – in a corn or flour tortilla. I made up my own taco seasoning and mixed it in the lentils when they were done cooking to bring the taco flavor to the dish. Lentils are a great source of plant based protein for vegetarians and vegans: almost 9g of protein and 8g of fiber per 1/2 cup!
Lentils are pretty versatile…you can add them to soups, stews, salads, rice bowls or incorporate them into casseroles.
I hope you have a GREAT Taco Tuesday and get some time to try out my recipe!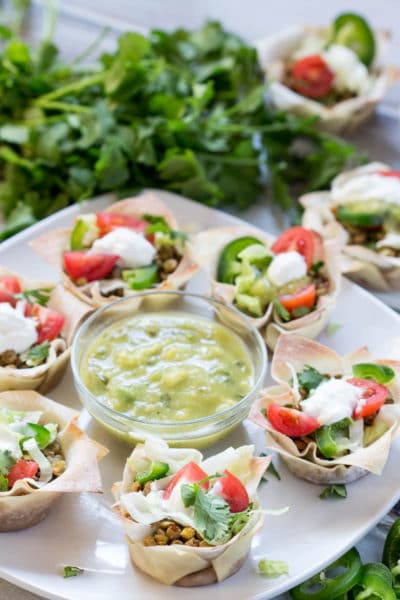 Vegetarian Lentil Won Ton Tacos
2017-02-20 17:56:37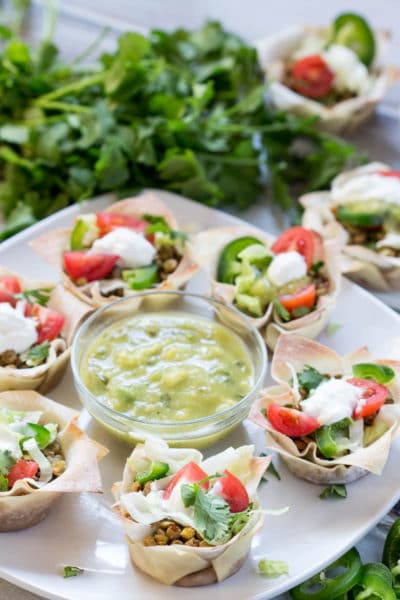 Ingredients
Square won ton wrappers
1 can low sodium refried beans
1 cup cooked lentils (I used green)
Homemade taco seasoning (see notes)
Garnishes: cherry tomatoes, cilantro, greek yogurt, jalapeños, cilantro, hot sauce, etc.
Instructions
Preheat oven to 375 degrees F. Spray a cupcake pan with PAM. Set aside.
Mixed 1 cup cooked lentils with taco seasoning.
Place 1 won ton wrapper down into cupcake tin and spread 1 Tbsp. refried beans on the bottom of the won ton. Then layer another won ton wrapper over it and scoop in some of the cooked lentils. Repeat until finished. Bake for 15 minutes or until wrappers appear golden brown.
Remove from tin and garnish with your favorite taco toppings!
Notes
I used the same taco seasoning from this recipe: https://krollskorner.com/recipes/quinoa-stuffed-bell-peppers/
Krolls Korner https://krollskorner.com/