Pretzel Peppermint Brownie Bites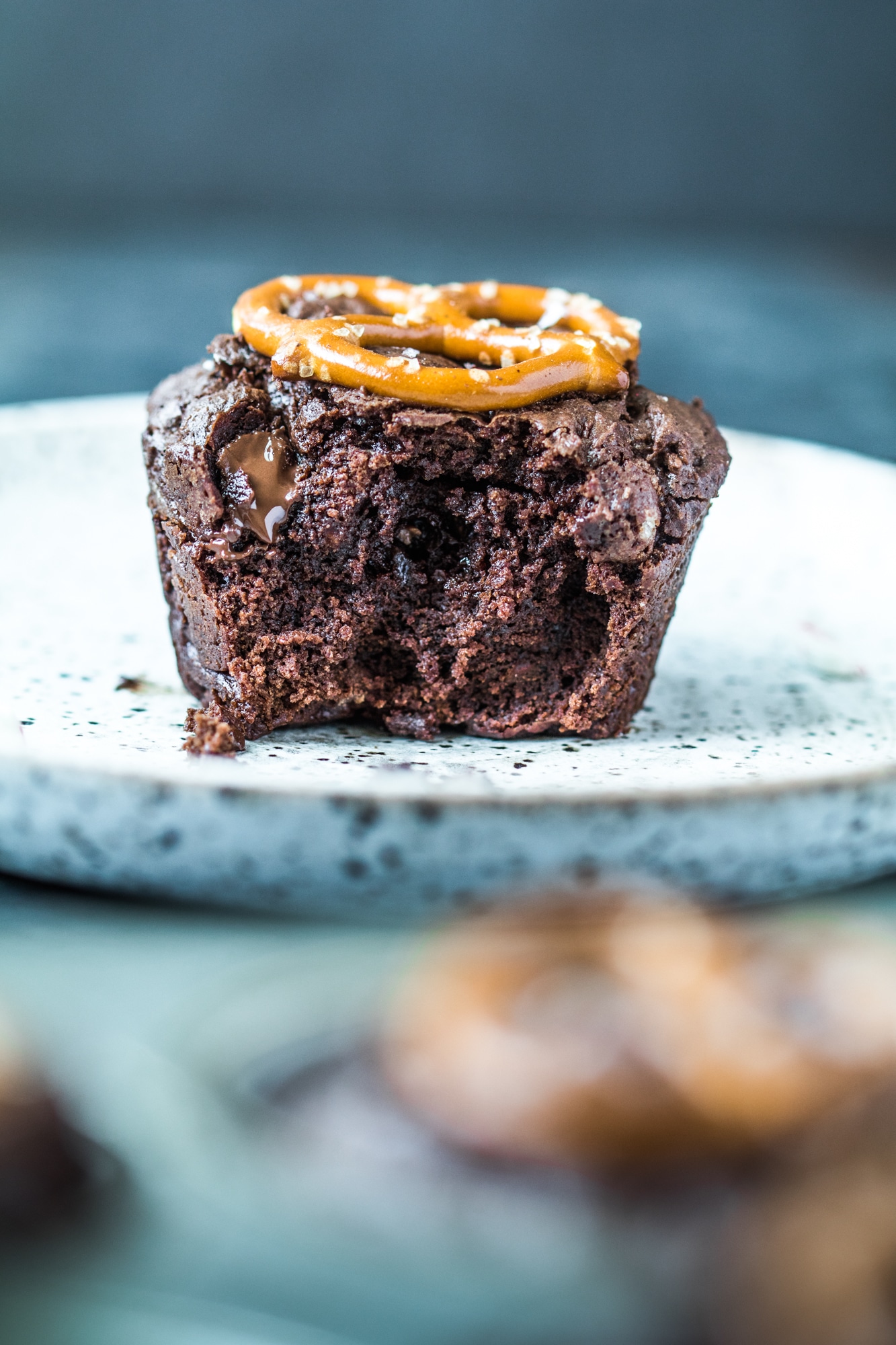 Brownies are a must for National Brownie Day. especially when they are Pretzel Peppermint BROWNIE BITES! Bite sized treats are more fun!
I feel like my blog is turning into a dessert blog these days. From Ritz Cracker Christmas Cookies to Chocolate Peppermint Bundt cake and now these incredible Pretzel Peppermint Brownie Bites, I've got you covered this holiday season in the dessert department!
Can you believe 2018 is almost over? This year was such a great year for me – getting engaged, opening up my SHOP page on Kroll's Korner, leaving my 8-5 stable job, going on several successful work trips, getting a new job as a reformer pilates instructor…and SO much more! Running my business and teaching pilates sounded like it would never be a reality a year ago, and with all of your support and love I am finally happy and excited to be on this path!
As we end one year and start another, I wanted to start this blog post off by saying THANK YOU. Thank you for making my recipes, tagging me on social media, supporting my shop page and so much more. You giving me a purpose and as a Dietitian I love helping providing healthful recipes and nutrition information. (OK – and maybe too many dessert recipes, but cmon does chocolate really ever go out of season? I think not).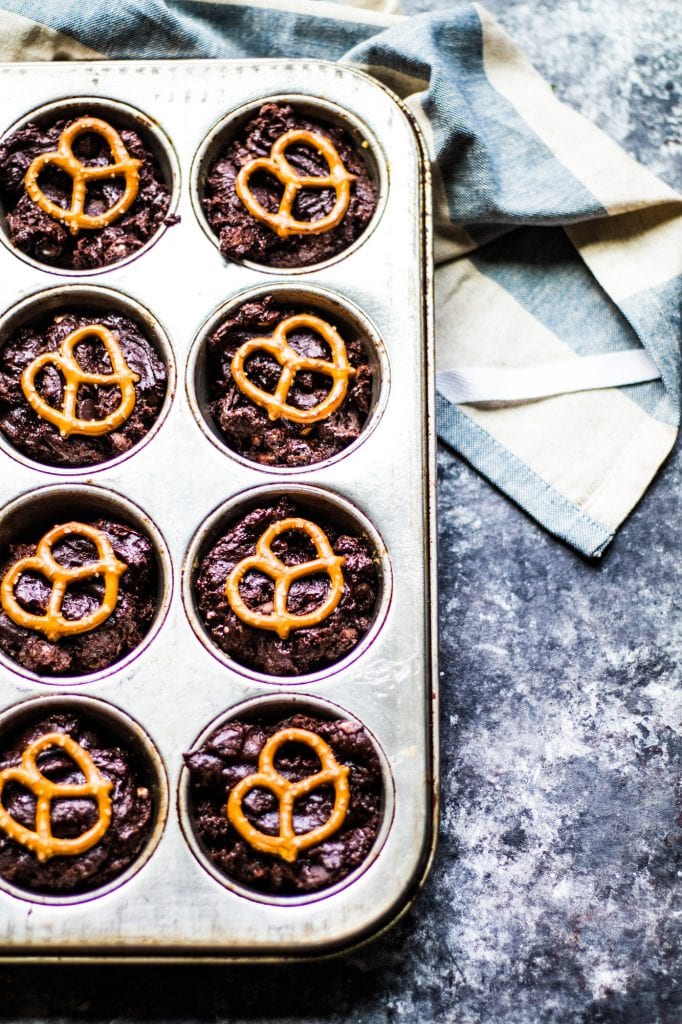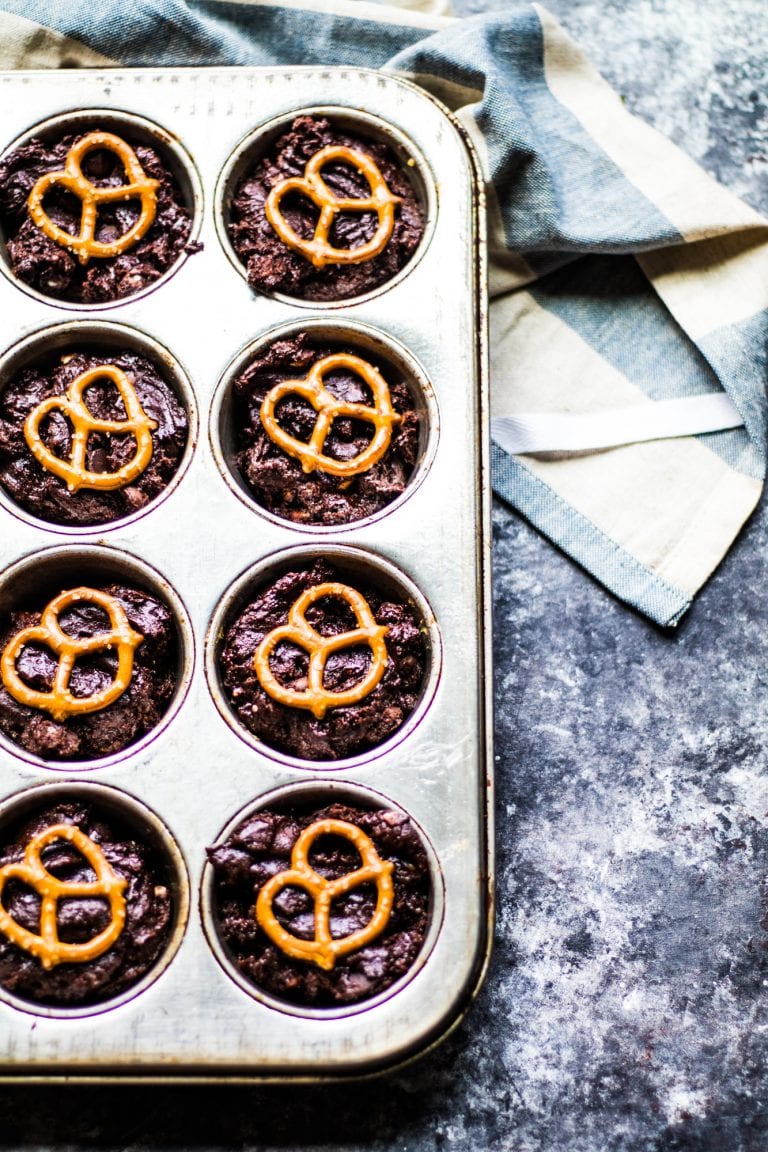 Are you a goal setter? I am already thinking about my 2019 goals for Kroll's Korner and my life in general. If I share a few of mine, I'd love for you to share a few of yours in the comments below!
2019 goals:
Publish 2 EBooks
Develop more DINNER recipes for Kroll's Korner
Add at least 3 more items to the Kroll's Korner Shop
Add 1 video to my YouTube Channel 1x/week
FINISH READING 6 BOOKS IN 2019. (I didn't finish 1 book in 2018. There. I said it.)
Sent hand written thank you letters.
Go to yoga 3x/week.
That is a hefty goal list for more. And might be more than I can accomplish. Sometimes I put too many goals on my list and it becomes overwhelming. Do you ever feel that way? I know a lot of people like to set intentions as well. And perhaps make them monthly so you have a shift of focus from month to month. It's about what finding what works for you!
Share some of your goals below…and maybe if you don't have any right now that's ok. These Pretzel Peppermint Brownies Bites will keep you occupied in the meantime!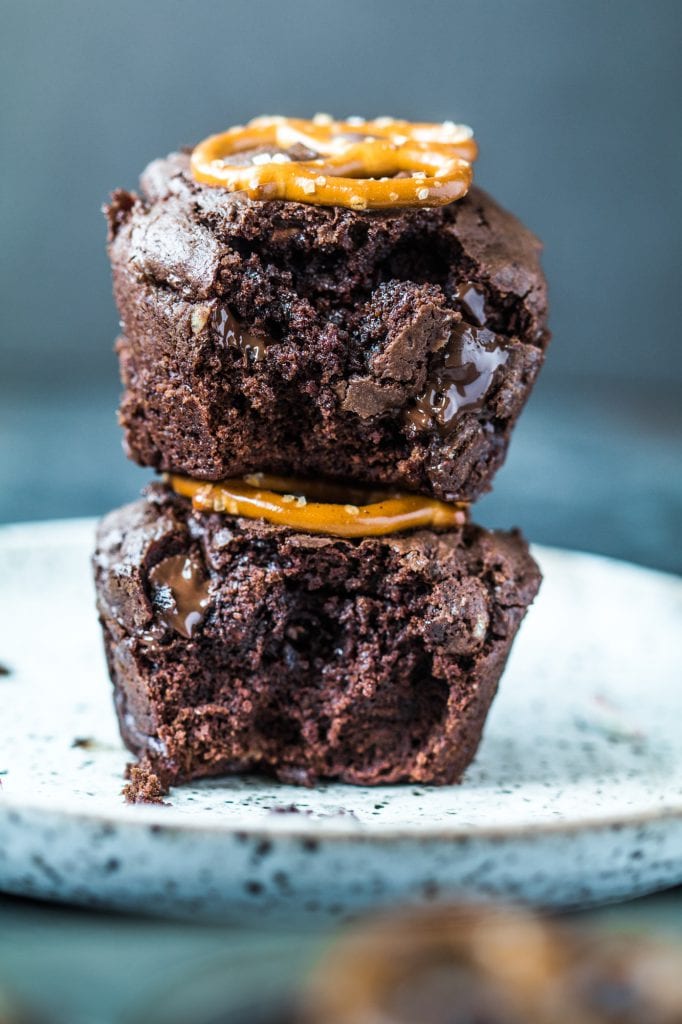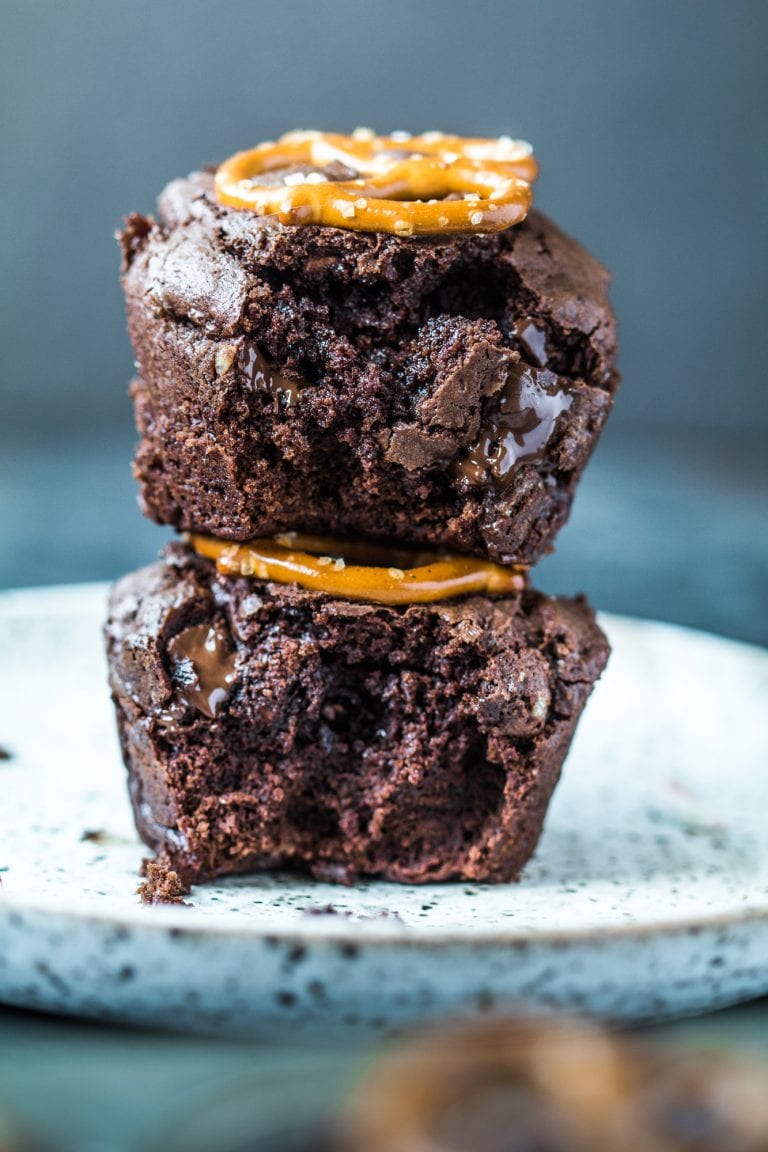 If you follow me along on Instagram you may have heard my struggles with making a Vegan Chickpea Brownie recipe. Well, I was trying to have the recipe ready for today to celebrate National Brownie Day. I made them yesterday for the 6th time. Each time trying a different method and NONE of the recipes turned out well. Why was I trying to make them vegan? I'm not vegan.
I realized I was forcing myself to make a recipe that was obviously for what YOU, the consumer, wants BUT it wasn't natural for me. I was forcing a delicious brownie recipe but ended up failing every time. I want to make recipes that work with different lifestyle choices OF COURSE. The vegan chicken brownie recipe just might not be one of those recipes.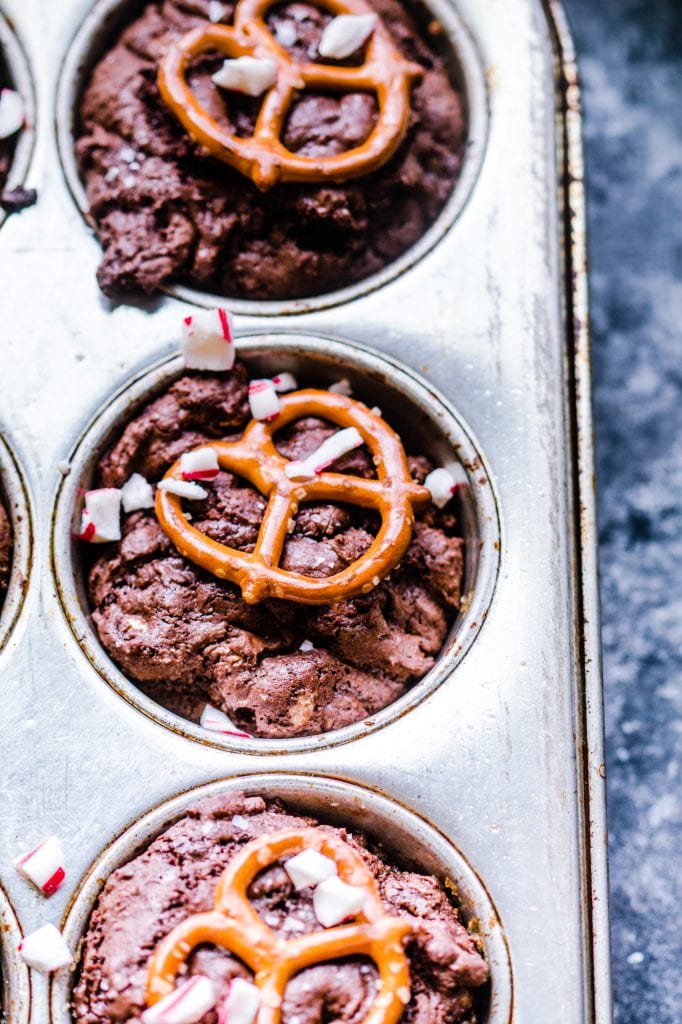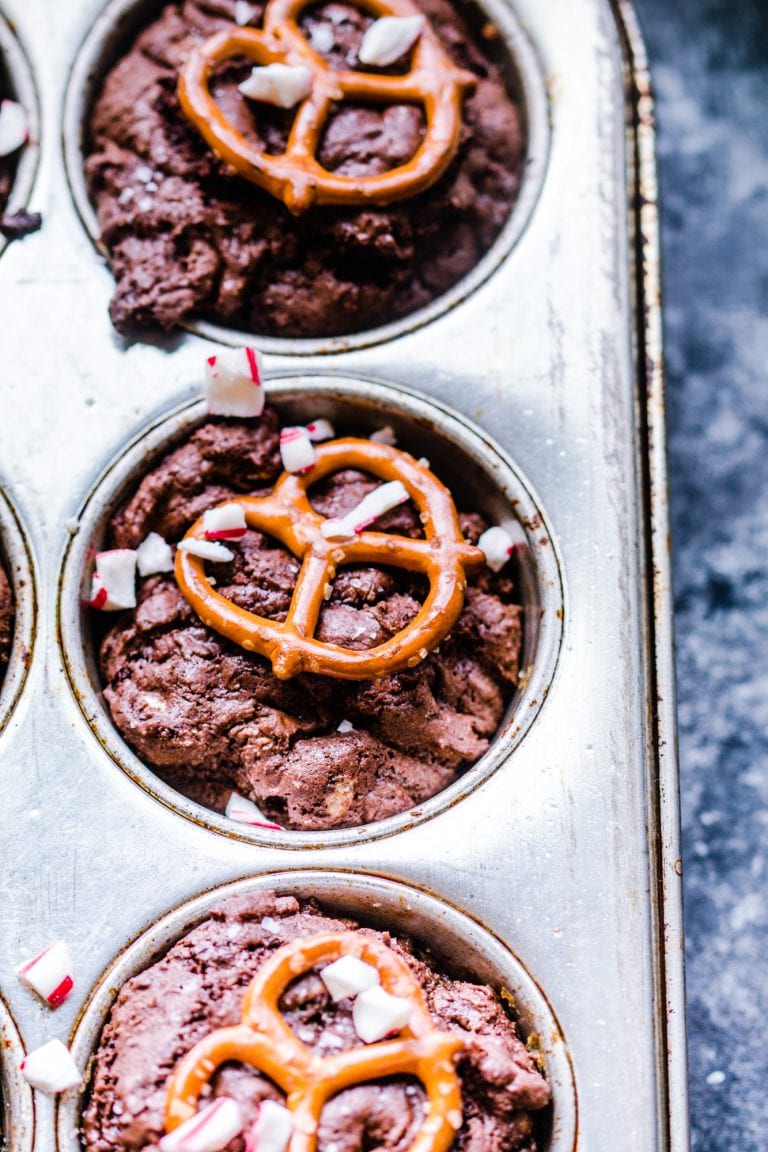 Which leads me to these gluten-filled, not vegan PRETZEL PEPPERMINT BROWNIE BITES! I believe we need to have a healthy relationship with desserts and they shouldn't be feared. That's why I blog about desserts. As a Dietitian I still like to encourage others to find that healthy balance with dessert in your life. One brownie bite won't hurt. It's healthy to indulge. It's not healthy to restrict.
Anywho, these brownies are fun for anytime of year. If you aren't a peppermint flavor fan, then just use vanilla extract instead, no biggie! The sweet and salty combination though is amazing!
Besides melting the butter and mixing in the sugar on the stove, everything else is mixed together in a large bowl and then poured into cupcake tins. No mixer required and minimal dishes. YES PLEASE.
I think while you bake these pretzel peppermint brownie bites you'll need to rock my new "Shut Up I'm Baking" apron too! You can order now to have during the holiday baking season!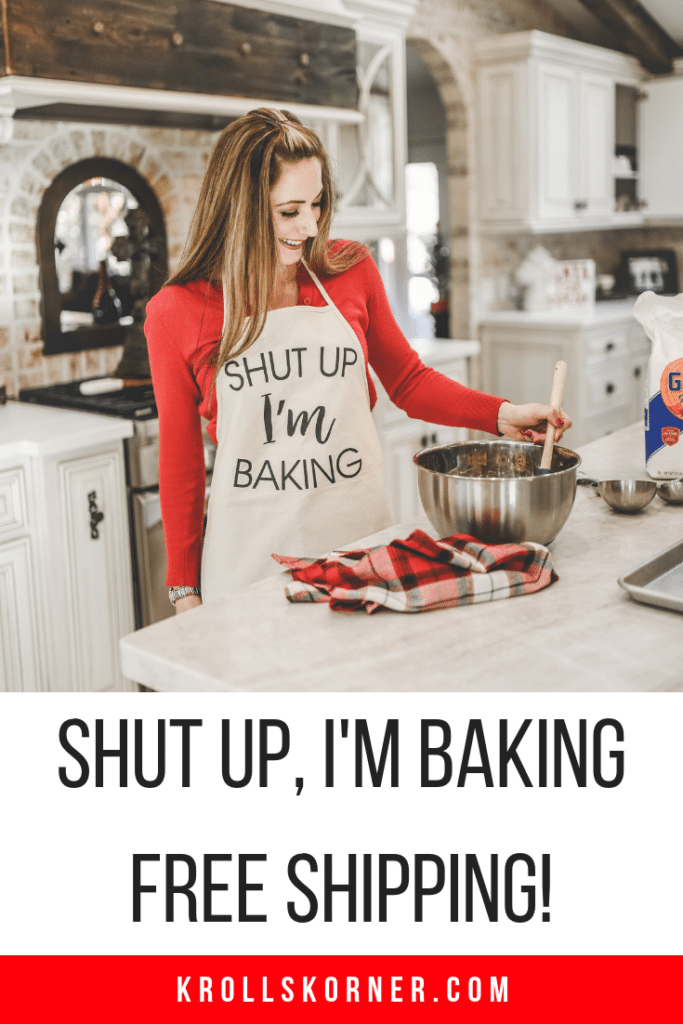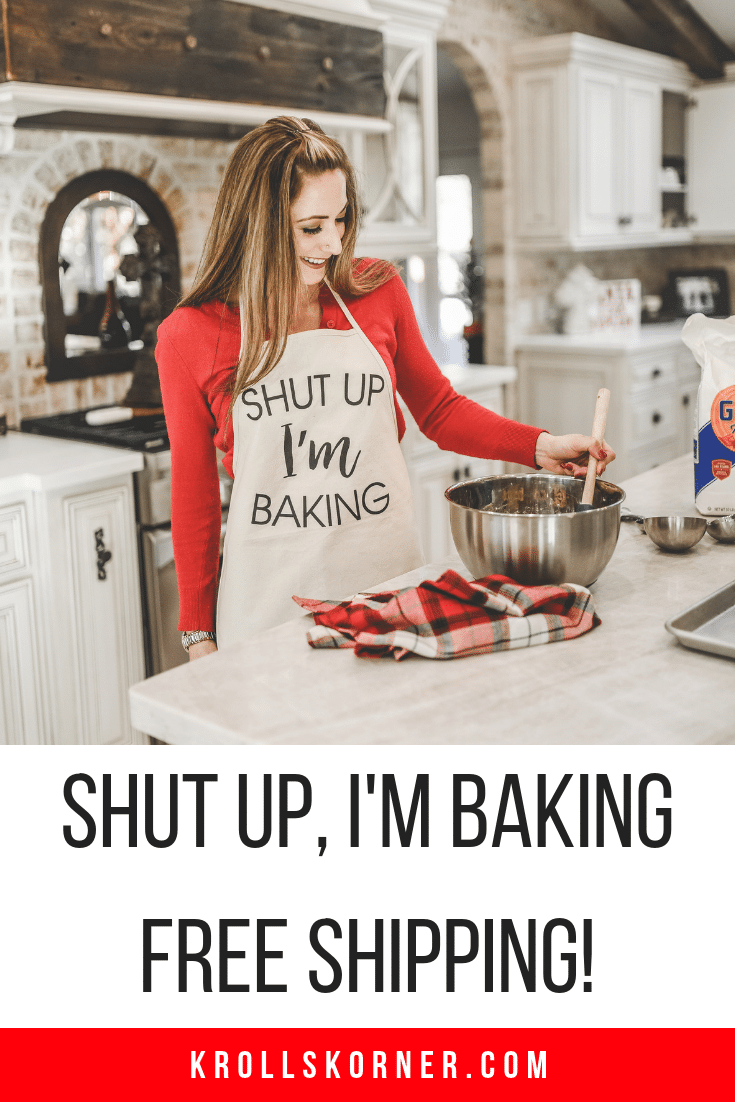 Now I'll shut up, and let you get to baking! I hope you love this one!
Before You Begin! If you make this, please leave a review and rating letting us know how you liked this recipe! This helps our business thrive & continue providing free recipes.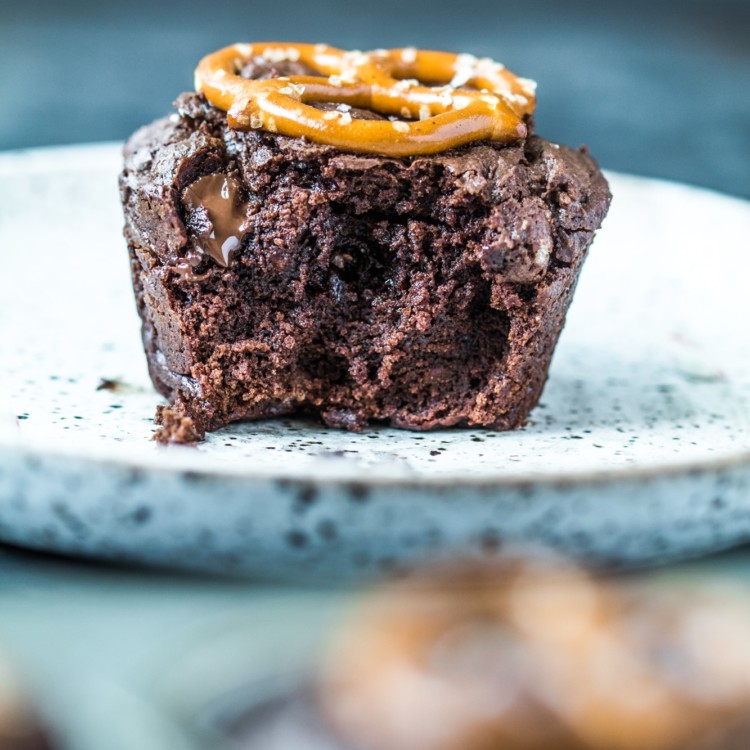 Pretzel Peppermint Brownies Bites
A BROWNIE LOVERS DREAM COME TRUE! The perfect combination of sweet and salty and ooey-gooey in the middle.
Ingredients
1

stick

unsalted butter (8 Tbsp.)

2

cups

granulated sugar

1 1/4

cup

cocoa powder, unsweetened

1 1/2

cups

All-Purpose flour

1 1/2

cups

dark chocolate chips

1/2

cup

crushed pretzels

1

tsp.

baking powder

1

tsp.

peppermint extract

1

tsp.

vanilla extract

4

eggs

Pretzels for topping
Last step! If you make this, please leave a review and rating letting us know how you liked this recipe! This helps our business thrive & continue providing free recipes.
Instructions
Preheat oven to 350 degrees F. In a sauce pan over medium heat, melt the stick of butter. Once melted pour the sugar in, mix well and remove from heat.

Pour the sugar/butter mixture in a large bowl and then mix all remaining ingredients together.(Reserving the whole pretzel pieces to garnish on top of each brownie bite). The brownie batter will be thick. Just keep mixing.

Spray a cupcake tin with PAM. Scoop brownie batter into the cupcake pan and top with a pretzel. Bake for 20-25 minutes, or until toothpick is inserted and comes out clean!
Nutritional information is provided as a courtesy and is automatically calculated. It should only be construed as an estimate rather than a guarantee. Ingredients can vary and Kroll's Korner can't make any guarantees to the accuracy of this information.