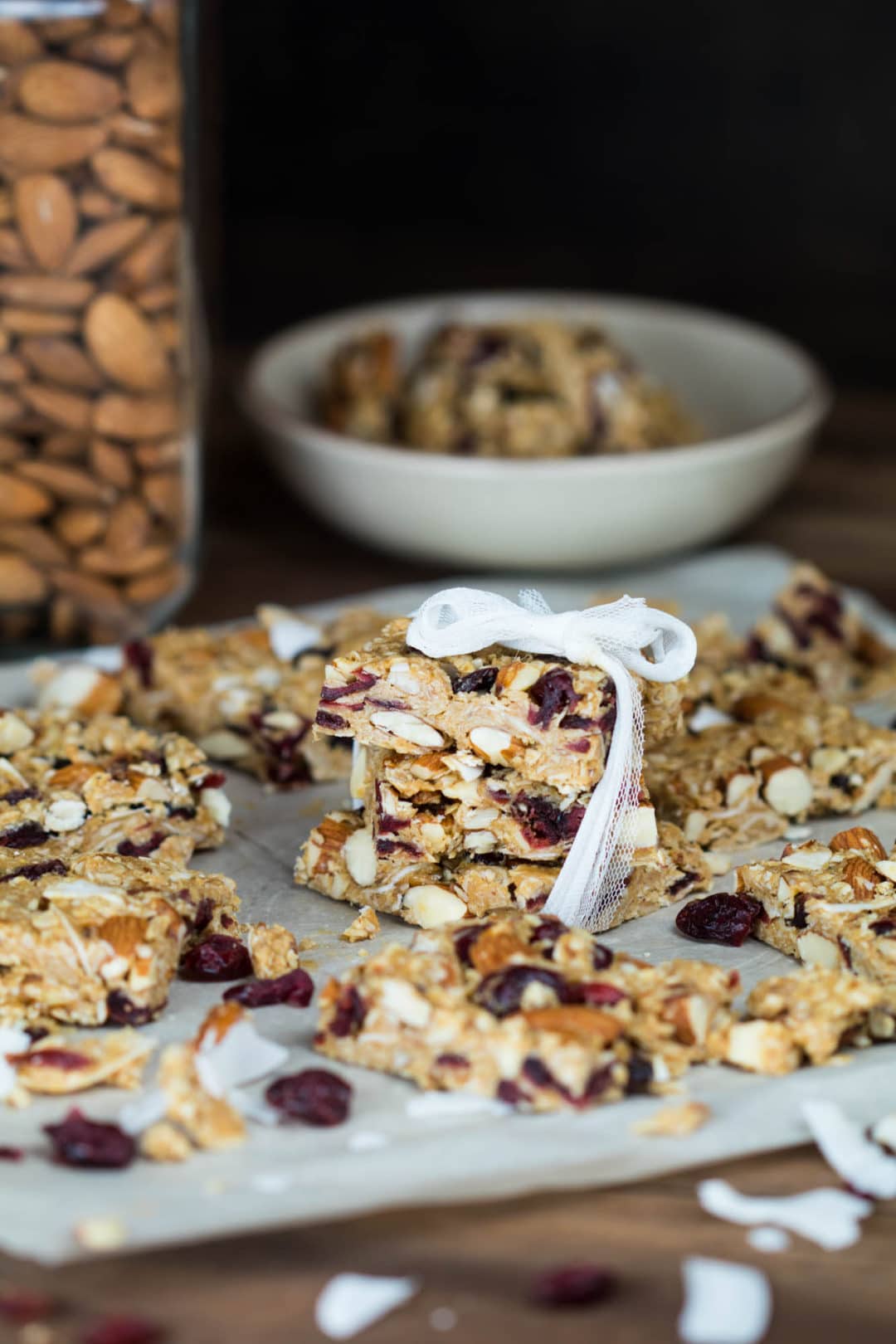 These 5-Ingredient High protein Energy Bars are super delicious and packed with protein, antioxidants, Vitamin E, fiber and unsaturated fats. They are also a good weight management snack! This recipe is perfect to enjoy as an energy bar or even crumbled up as granola.
I'll admit: I am a big fan of energy bars. Go Macro bars, Square bars, Perfect Bars, RX Bars…I love them all! haha. Buuuut nothing beats making a bar from scratch. Being in total control over the ingredients is fun – you can toss in anything you like! This recipe was so easy and took me all of 20 minutes to put together. You need to keep them in the fridge for them to form overnight, so they're perfect for making the night before and enjoying with breakfast in the AM!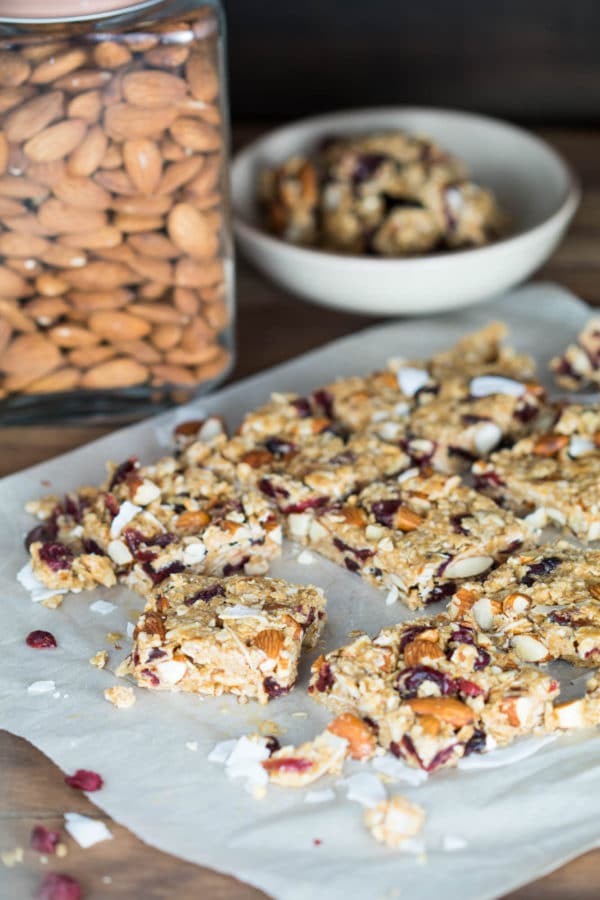 I've been cooking and baking a lot lately with almond and peanut butter because I have ~20 jars in my pantry right now. Not even kidding!! They are either from me buying them or companies sending but I have quite the display of nut butters haha.
It's been proven time and time again from research the positive impact nut consumption has on our overall heart health. They are tasty, convenient and make for the perfect snack so you can easily incorporate them into your diet. I always like to have some at my desk for an afternoon snack with dried fruit. It's filling and sustains me until dinner. When you do snack on nuts, try to aim for unsalted when possible and consume about 1/4 cup (1.5 oz.) for optimal health benefits.
Anywho, I hope you like this recipe – it's nice to have for a snack ready to go or something to add to your breakfast routine!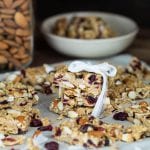 5-Ingredient Energy Bars
Perfect energizing snack for on the go, or pair with a piece of fruit for breakfast!
Print
Ingredients
1

cup

almonds*

1.5

cup

rolled oats

1

cup

dried cranberries

1/3

cup

honey

1/2

cup

almond butter

optional: coconut flakes
Instructions
Place almonds, oats, and cranberries in a bowl. Warm honey and almond butter in a small saucepan over low heat until mixed. Pour over oat and almond mixture and stir together.

Once mixed, transfer to a cookie sheet lined with parchment paper and flatter and form into a 1 inch thick rectangle. Cover with plastic wrap and place in the fridge overnight. Once hardened, cut and store in an airtight container. Will stay good for up to 5 days.
Recipe Notes
May sub peanut butter for almond butter.
May sub honey for maple syrup.
*I pulsed my almonds in my food processor a couple times before mixing.
I also like to break up the bars and use as granola!
Makes 14-16 bars
No time to look now? Pin this recipe for later!

Whatcha waitin' for?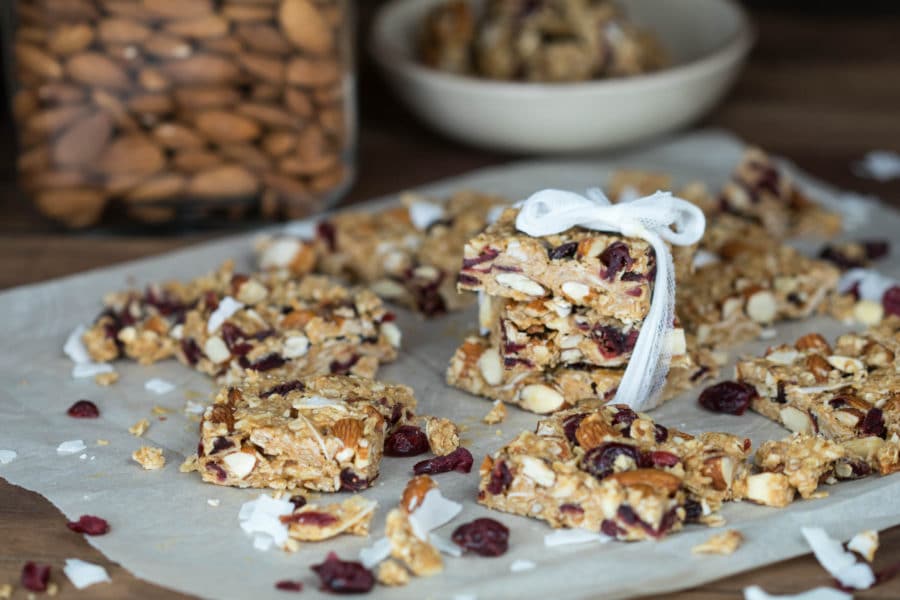 Simple, whole, nutritious ingredients. What do you look for in a snack?!