We are constantly told things to stay healthy. The typical: eat your fruits and veggies, exercise regularly, drink plenty of water, get 8 hours of sleep, drink alcohol in moderation, and the list goes on. While I do my best at keeping all of those tips in mind I also wanted to share my personal daily tips. This list I put together is not anything you haven't heard before – it is to just serve as another reminder for you. These are things that work for me and my body, not everything is a cure all!
Green tea: Yeah, I practice yoga and drink green tea. I'm pretty basic when it comes to that! I just feel better when I drink green tea, don't you? I drink 1-3 cups during my work day and 1-2 cups of decaf in the evenings. I've been consistently included green tea in my diet since about October 2016 and I can honestly say I've seen such an improvement in my skin. My face has been clear and I've been lOooViiiinnG it! Tea contains antioxidants – primarily flavonoids (which may help prevent heart disease). Green tea is definitely touted for having the 'greatest health benefits' but all teas contain antioxidants. So, if you like black tea better then pinky's up!
Slow down: In this fast paced life we live in, slowing down is so critical. We are always up to something and I often feel like we can never just focus on 1 thing or evaluate the thoughts running through our mind. I practice slowing down by some type of meditation – primarily yoga. Another thing I have done to slow down is turn OFF notifications on my iPhone. I found I was just always picking it up every time it lit up and HAD TO CHECK IT RIGHT AWAY. Now, with those little red numbers in the corner of the app off, I don't feel like I have to check it right away. I check my social media on my on scheduled time and it has been amazing. One last thing I also do to help myself slow down is use essential oils. I have been diffusing oils at night when I sleep, rubbing lavender on my wrists before bed…and for me, it is another way to calm down.
Make Myself A Priority: Practicing self-care and doing things I love is on the top of my list that keeps me healthy. I make myself a priority by taking time to exercise. I make myself a priority by getting regular deep tissue massages. I make myself a priority by taking time to read – especially motivational reads. I make myself a priority by cooking healthfully for myself. I make myself a priority by paying attention to my oral hygiene – being mindful of flossing, and yup, still wearing those retainers! I make myself a priority by doing things that make Tawnie happy. I challenge you to be a little selfish and do the same!
Write things down ON PAPER: For me, writing is almost like meditating. Getting all my thoughts down in a notebook gives me a sense of gratitude. Not only writing thoughts down, but writing simple things down like my to-do list for example. I feel this keeps me level headed and always have an action plan. I'll grab 3×5 cards and write down recipes and blog posts I need to get done, errands I need to run over the weekend, or simple things such as, "Drop off that sweater at moms."
Calcium: I make sure to include at least 1-3 servings of calcium in my diet every day. I eat a ton of yogurt (siggis, duh), cottage cheese, milk (cow, almond, and soy mainly)…and not only dairy products but also I love broccoli, dark leafy greens, and snacking on almonds. I know as a woman calcium is extra important and it is just so great for our skeletal health and a whole lot of other essential functions in our body!
So those are the things I do (almost) daily to stay healthy. They are not very extraordinary or mind blowing things, but you'd be surprised how much they can improve your day to day living. I hope my tips can inspire you in some way to take a step towards better health.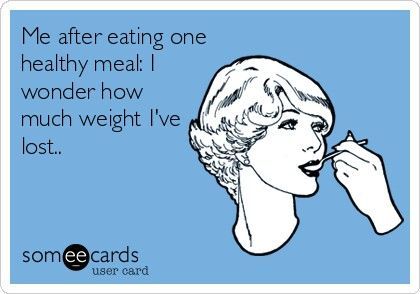 What is one thing you do every day to stay healthy?