My Pinnertest Food Intolerance Experience + Discount Code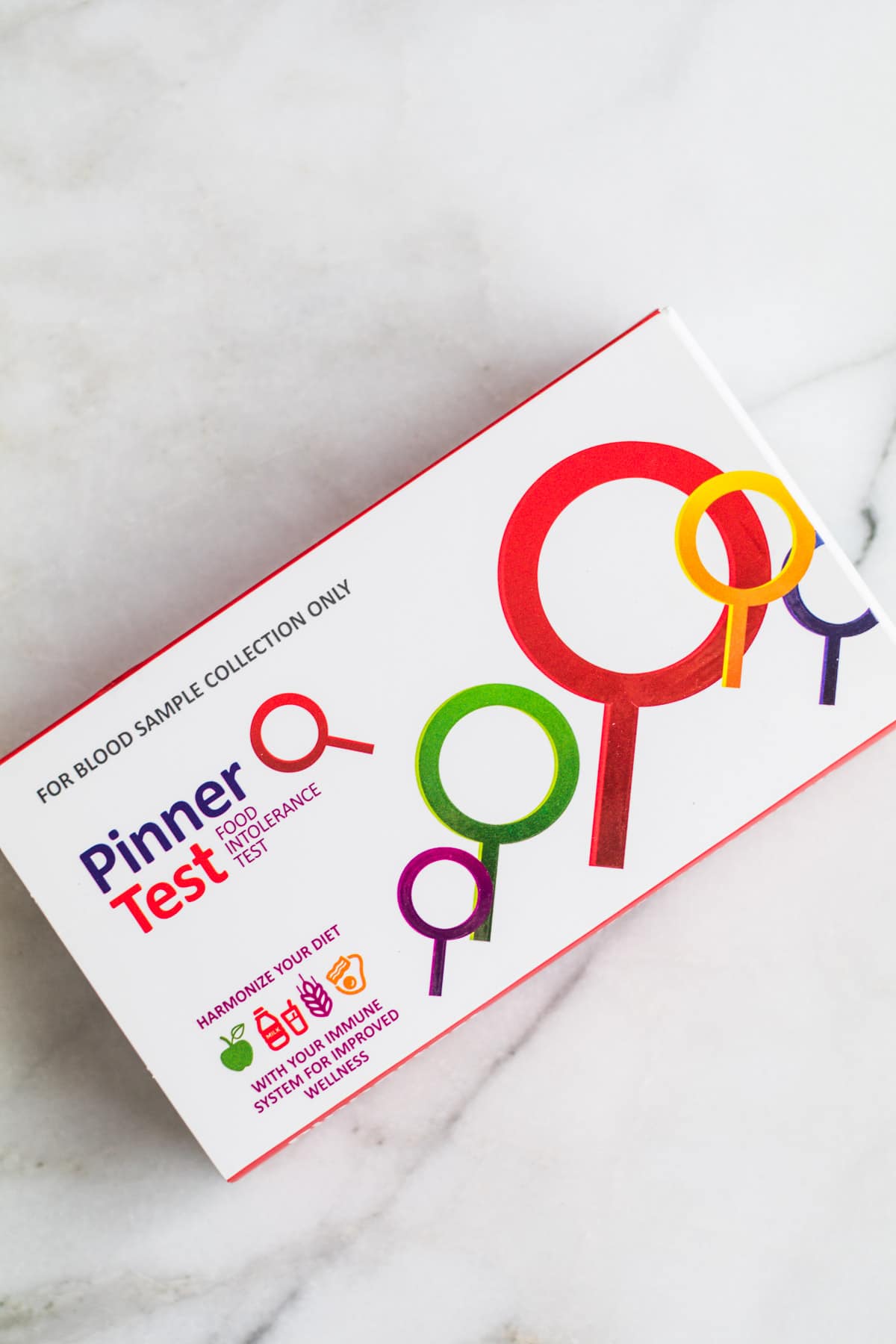 Some many people today are self diagnosing themselves with gluten sensitivities and putting themselves on restrictive diets because they did 1 quick Google search and think they have x,y, and z health related issue. I discovered Pinnertest and wanted to tell you about my experience with it, what it is, and why you might consider taking this test.
What is Pinnertest?
Pinnertest is an in-home, next generation blood test that identifies a patient's individual food intolerances. It uses ultra-modern microarray biotechnology to properly diagnose both temporary and permanent food intolerances.
Why should I take this test?
If you have weight gain, fatigue, acne or other breakouts, bloating or mood swings…certain foods could be to blame. Even if you're eating vitamin rich foods that promote skin health, you may be missing out on the nutritional impact if you body is intolerant to certain foods you're eating.
What is the difference between a food allergy and a food intolerance?
Pinnertest provides results of foods you may be intolerant to, not allergic.
The main difference between an intolerance and an allergy is that an allergy will manifest itself almost immediately after inhalation or consumption of a particular substance. Food intolerances on the other hand are more deceptive. Depending on the individual, symptoms might arrive anywhere between a couple hours to a couple days.
The cool thing I liked about Pinnertest is that it ships right to your door and the results are given to you 7-10 business days after they receive your blood sample. They test your blood sample against 200 different foods (which is a lot!)
[Tweet "Curious about what foods you might be intolerant too? Pinnertest might be for you! krollskorner.com"]
I've always wondered about foods I am intolerant to because I get an occasional upset tummy but never really thought anything of it. It also didn't really seem fun to keep a food journal or play the guess-and-check eating game to see what might be causing it. I was a little nervous before taking the test thinking I was going to have a long list of things I was intolerant to, but turns out only 5 things showed up on my test.
My results were actually really surprising to me:
Lentils (+3)
Pinto beans (+2)
Egg yolk (+2)
Kiwi (+2)
Garlic (+3)
The results will show 0 for no reaction, +1, +2, and +3 with +3 being the most severe.
This was really shocking to me because I eat ALL these foods and have never noticed too many issues. But perhaps for someone who is really struggling, this test can be very beneficial with understanding what reacts with your body best. I want to start slowly elimating each one out of my diet to see what I notice about myself. Goodbye hard boiled eggs, I'll miss you!
So if you'd like to try out this test too, you can use my code below for a discount. It is well worth it in my opinion if this is something you're dealing with and curious about learning more about your body.
Pinnertest discount code for $6o off: KROLLSKORNER
Disclosure: I was not paid for my time to write this post & all opinions are my own.