How To Find Balance as a Millennial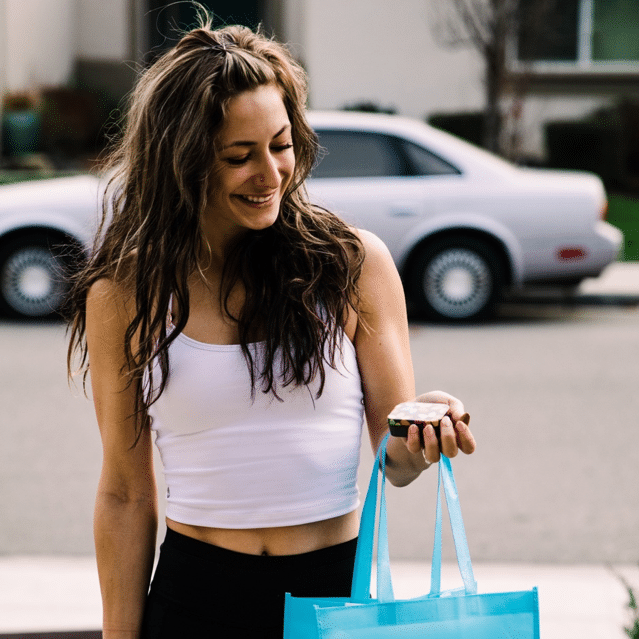 Disclosure: This post is sponsored by California Almonds. As always, thank you for supporting the brands and companies I choose to work with to keep Kroll's Korner running!
Hey friends! I've been so BUSY already in 2019 and I am having to remind myself to slow down and find balance in my life. Since choosing to be a solopreneur last April, I have found work to be a huge priority. In 2019, I'm choosing to find a little more balance instead of working 10-12 hour workdays. (eeeek!)
But, where to start?
I am a millennial and feel like I am ways juggling so many tasks and projects. I'm such a "yes" woman and it's hard to just be sometimes. I rely on convenience of foods and also nutrition – yet I don't obsess over it. I certainly enjoy being busy because when I am not being productive I can feel as if I am "wasting" time. Can you relate?!
As a Registered Dietitian Nutritionist, it is important to me to ensure I am getting all the nutrients I can throughout these busy days. So often, when we become busy we can rely on chips, candy or other less healthy foods.
My solution to kick bad habits: Almonds!
I always have almonds stocked in my pantry! They make for the perfect mid-morning or mid-afternoon snack that tides me over until my next opportunity to eat. I often run from blogging to teaching at the Pilates studio, so having almonds on hand to snack on satisfies me and energizes me for my next activity.
Every day looks a little different for me when it comes to working, but at least twice a week I get "hangry." Almonds help prevent me from becoming hangry and provide me with sustained energy to make sure I maximize every moment of my day. Almonds really are the perfect productivity snack; they are healthy, convenient and taste delicious.
Speaking on health, here are a few nutrition nuggets about almonds:
Find balance:
Don't you wish there were more than 24 hours in a day? I know your to-do list is long and you want to check everything off. However, it's hard to do it all in one day! It's all about making the time for the things that are important to you. Do you think running errands or working an extra hour is more important than making lunch? Skipping meals will leave you feeling less productive, more tired and hungry. Tawnie's Tip: Prioritize your meals and snacks. Make the time for healthy habits and self-care. For me, I always bring almonds with me on the go so I can snack smartly.
Fuel up for your day: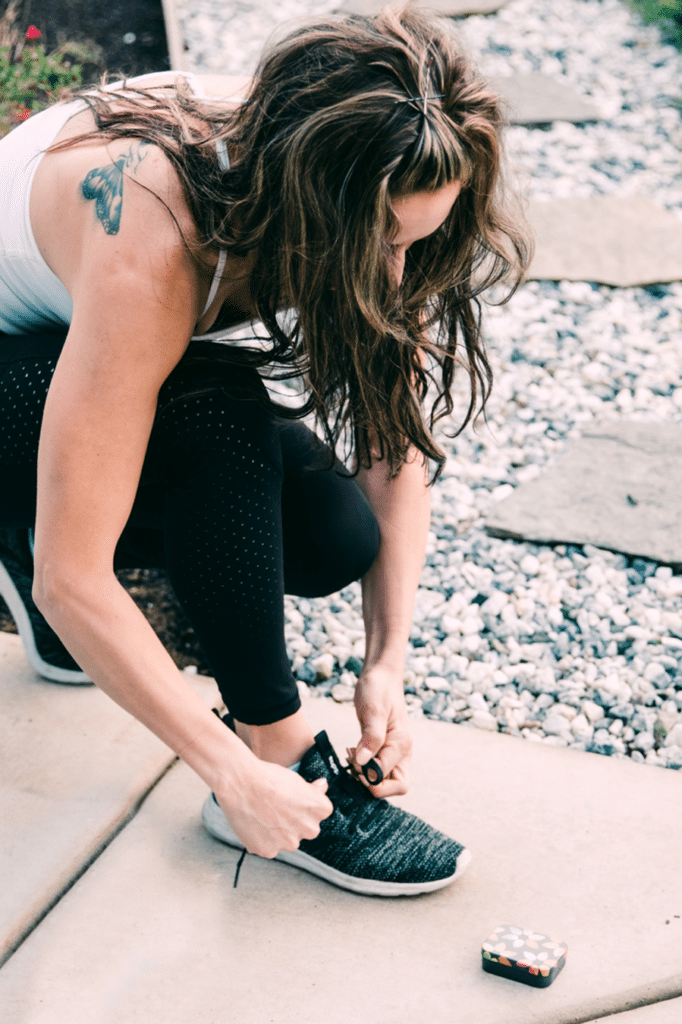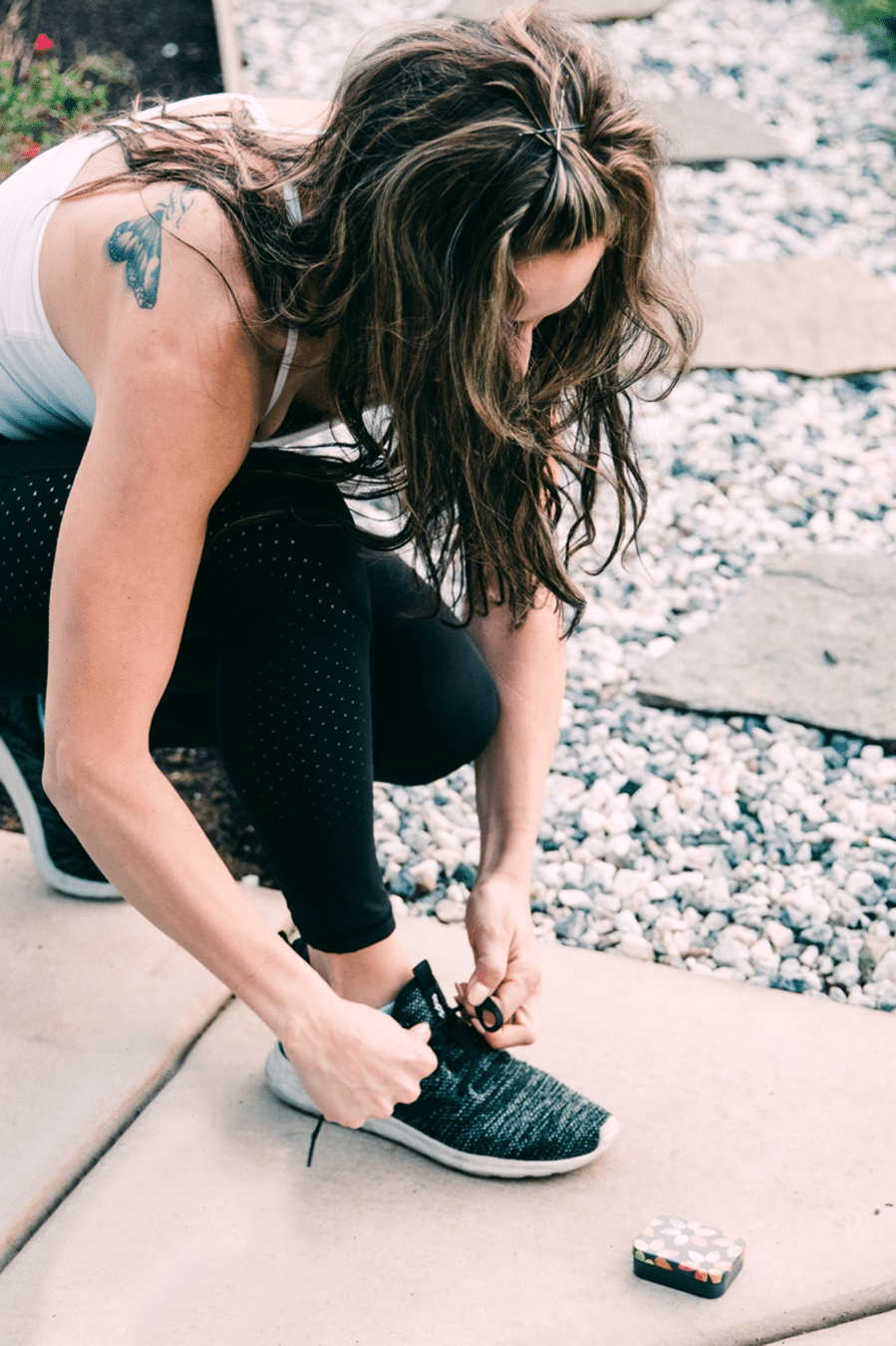 Typically, we run into making poor food decisions when we don't plan ahead. Start each day planning out your meals and snacks and knowing what you're going to eat. Grocery shop on Sunday to have these food items on hand! Especially plan your snack time to bridge you over to your next meal. Tawnie's tip: Plan ahead for snack time with almonds.
Always on-the-go:
We're sprinting through life these days. Always on-the-go. Off to work, meetings, workouts, kid's activities, dinner parties, doctor appointments, etc. It can be really difficult to balance your career, personal life, and make time for your health. Tawnie's Tip: Make the most of your 24 hour days by keeping almonds handy. Take the almonds on-the-go with you, whether that's to the airport, coffee shop, kitchen table or your office!
Almonds are the snack that help me, and can help you too, tackle any challenge that comes my way. Their sustained energy helps me accomplish goals I set for myself – whether that goal is big or small.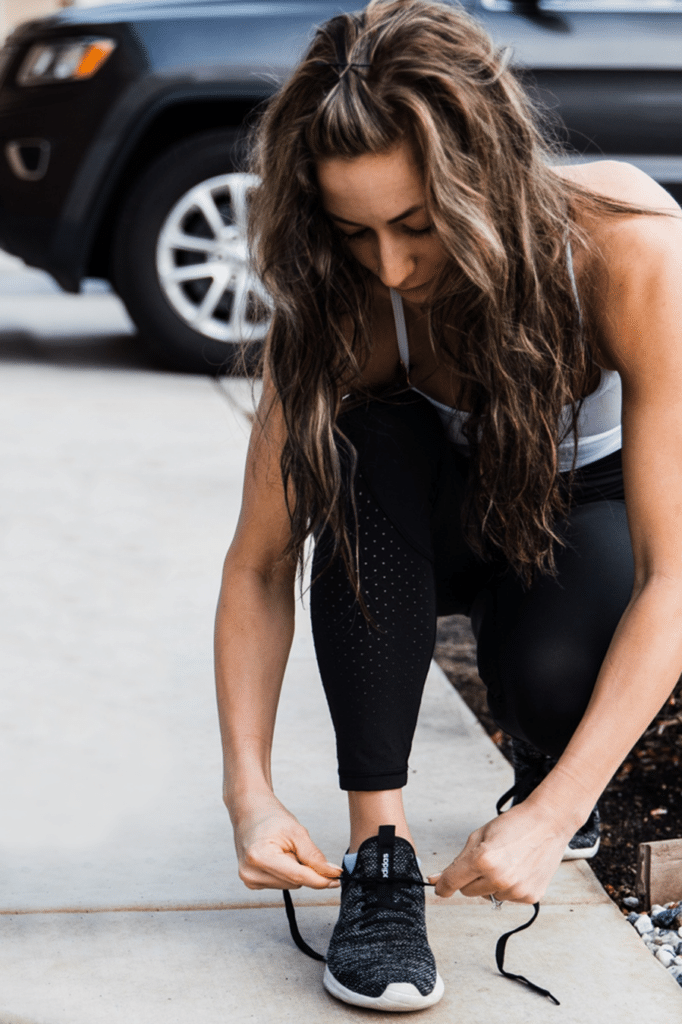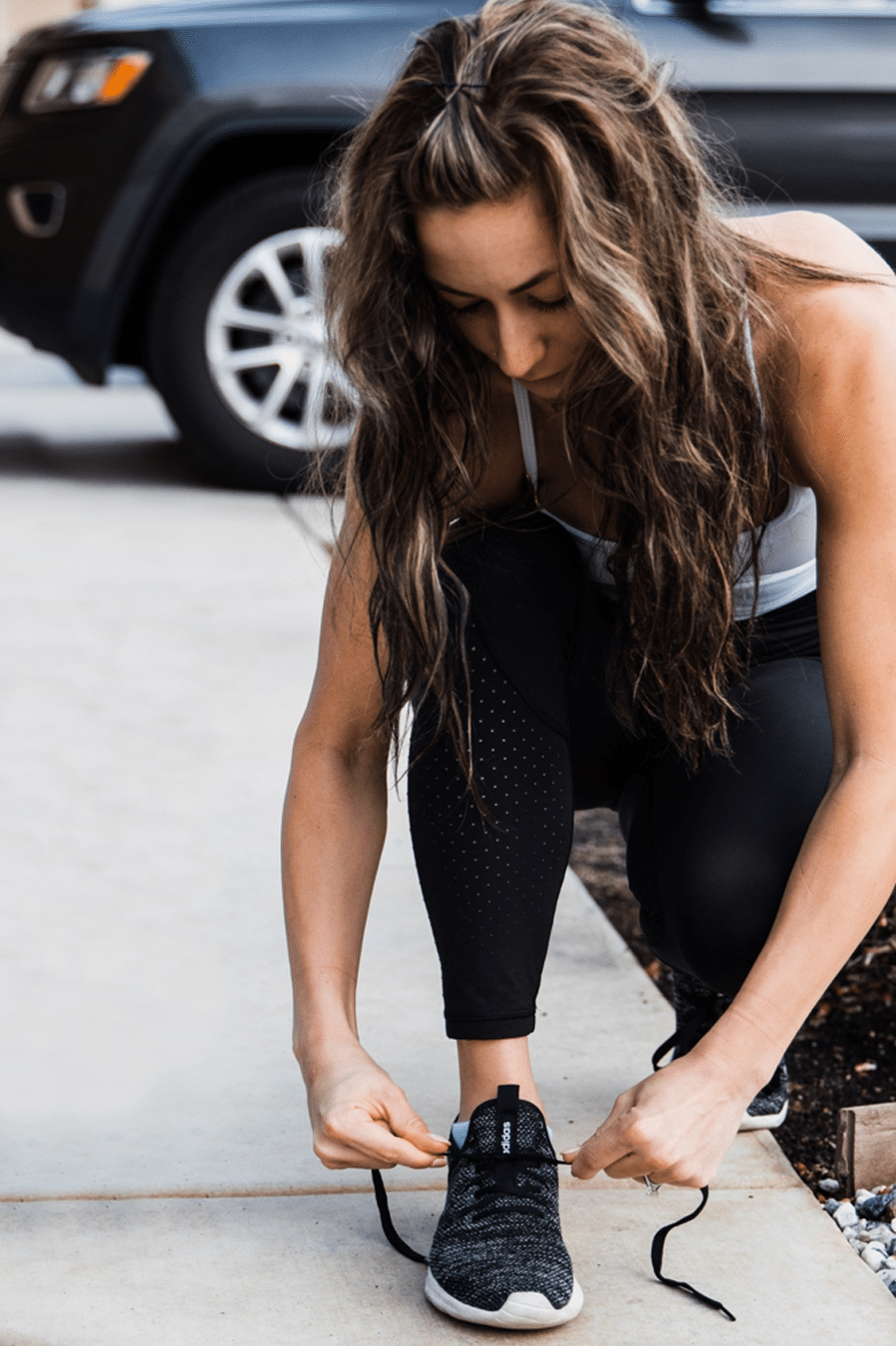 Own Your Everyday
Own your everyday by powering through your busy days with the help of almonds as your go-to snack and sidekick. So many of us juggle numerous priorities and need the sustained energy almonds provide.
I hope you are feeling more inspired to begin including almonds into your busy days!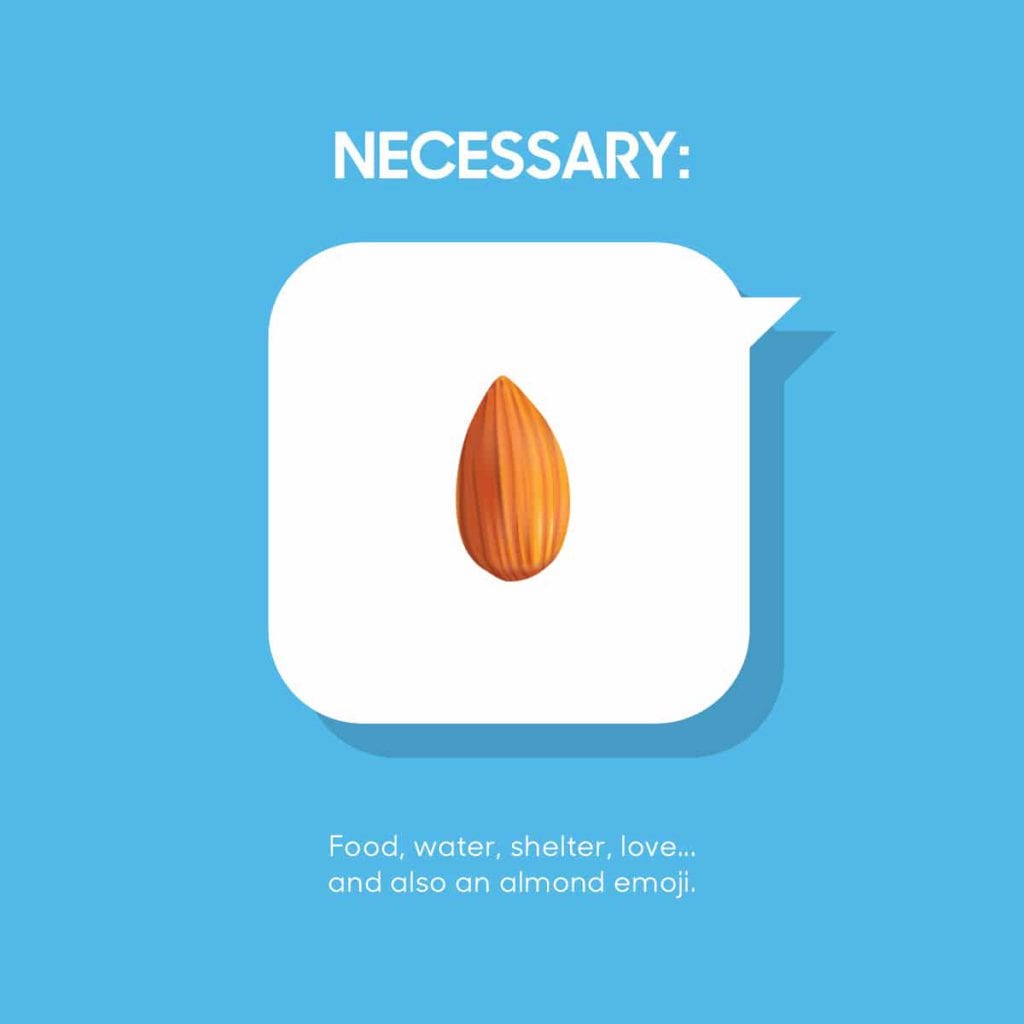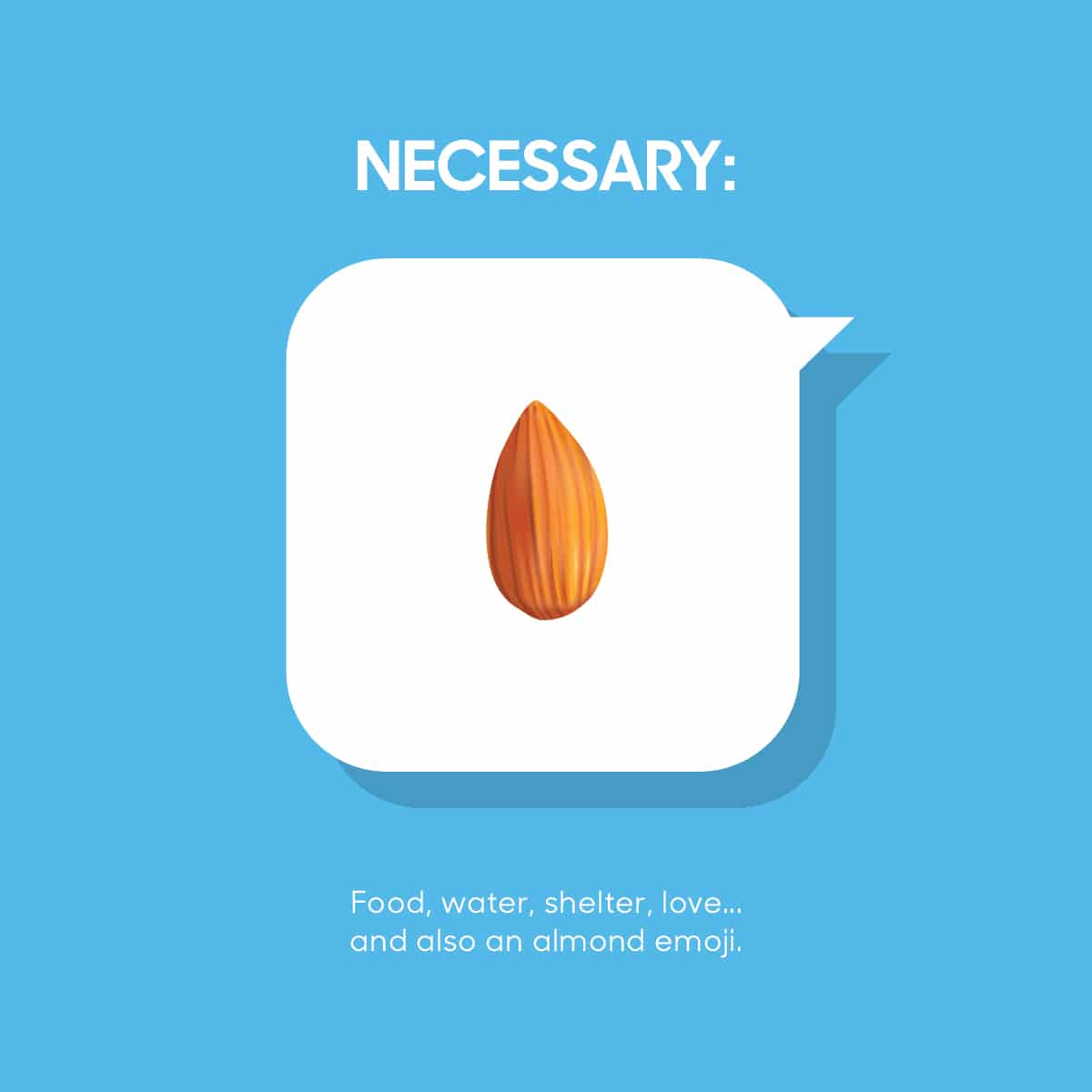 Join me in signing the petition to help get an Almond Emoji!
Clearly, I love almonds so much (and I know you do too!) For how much we all use almonds, I was shocked to learn that almonds don't have their own emoji. Why do avocado and taco lovers get their own emoji, but almond lovers do not? This needs to change dontcha think?! Please join me in signing the petition here to help get an Almond Emoji!


This is a sponsored post written by me on behalf of California Almonds.