Limpin' Along for Lunch
Ever get in a lunch rut? Need new ideas for packing your kids' or your own lunch? Are packable noontime options dwindling? Surely you've met the 'What shall I pack for lunch?" question head-on with creative ideas. Please share your healthy lunch recipe – so we can swap it into our own rotation.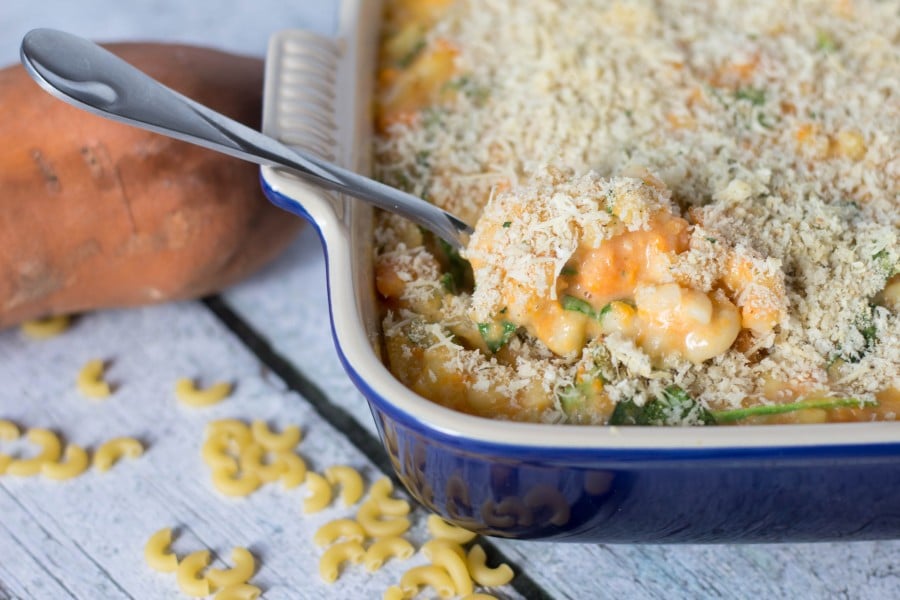 Recipe Redux blog posts always seem to sneak up on me! I love this theme because so often times with work and busy schedules it is easy to fall into a routine of the same lunch or opting for fast food. I made this sweet potato mac and cheese bake for comfort food but also felt healthy at the same time. 🙂 This bake is perfect for packing for lunch the next day with some chicken or other protein source. I love that the sweet potato is a hidden veggie – perfect for fooling picky eaters! In fact my co-worker even said she was going to take some of it home to her husband and not tell him it has sweet potato in it. (haha!). I used a 4 cheese blend I found at the grocery store – however you can use 6oz. of whatever cheese you would like. (Sharp white cheddar would be my next recommendation mmmmm).


I am currently at the California Academy of Nutrition & Dietetics Annual Conference & Expo – so if any of you are here, let's meet up! 🙂