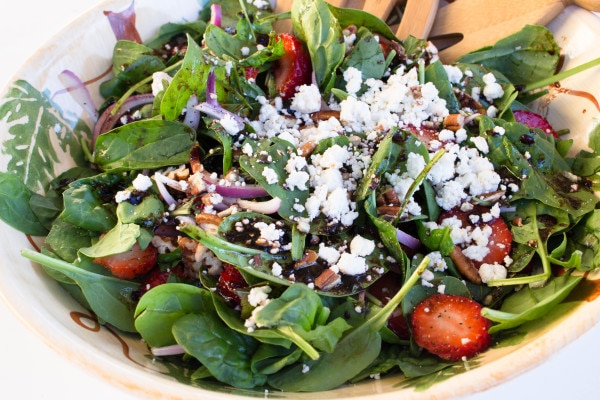 OH. MY. GOODNESS. My mom and I made this salad the other night with dinner and I actually felt a bit of sadness when it was all gone!! (haha). The dressing we made with it pairs perfectly with all of the flavors going on. You can't really go wrong with a light, spinach salad in the summer time…but this really hit the spot!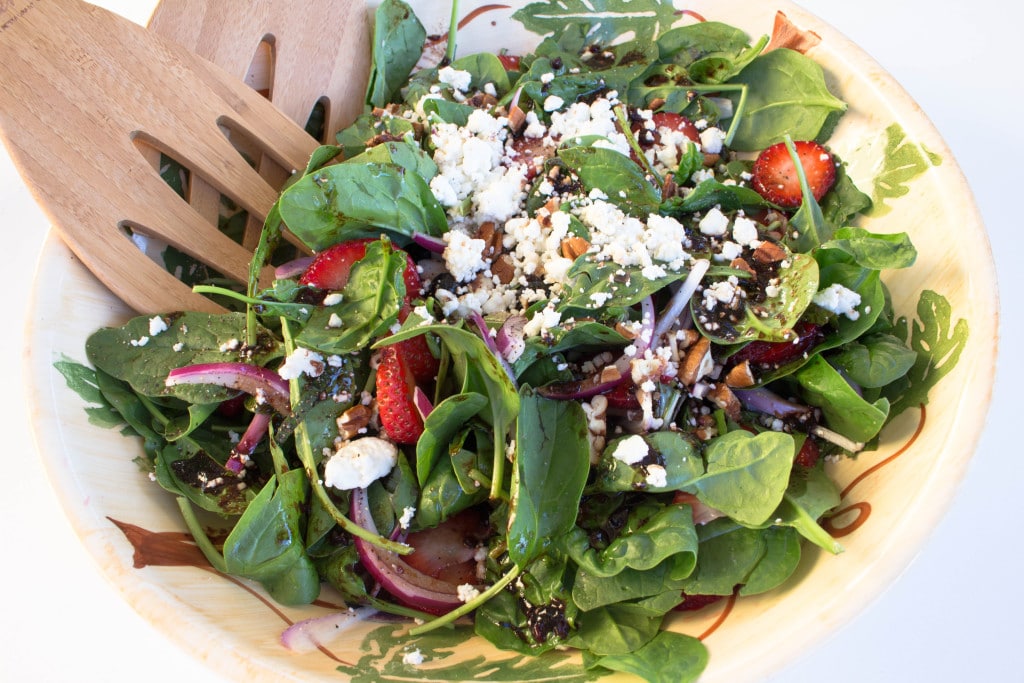 We had some apricot feta cheese (yum) leftover in the fridge so we topped that on that salad right before we served it. To top it off, this salad is loaded with flavonoids and polyphenols providing maximizing health benefits. There really isn't much else to say about this salad except that it is amazing and you need to make it ASAP 🙂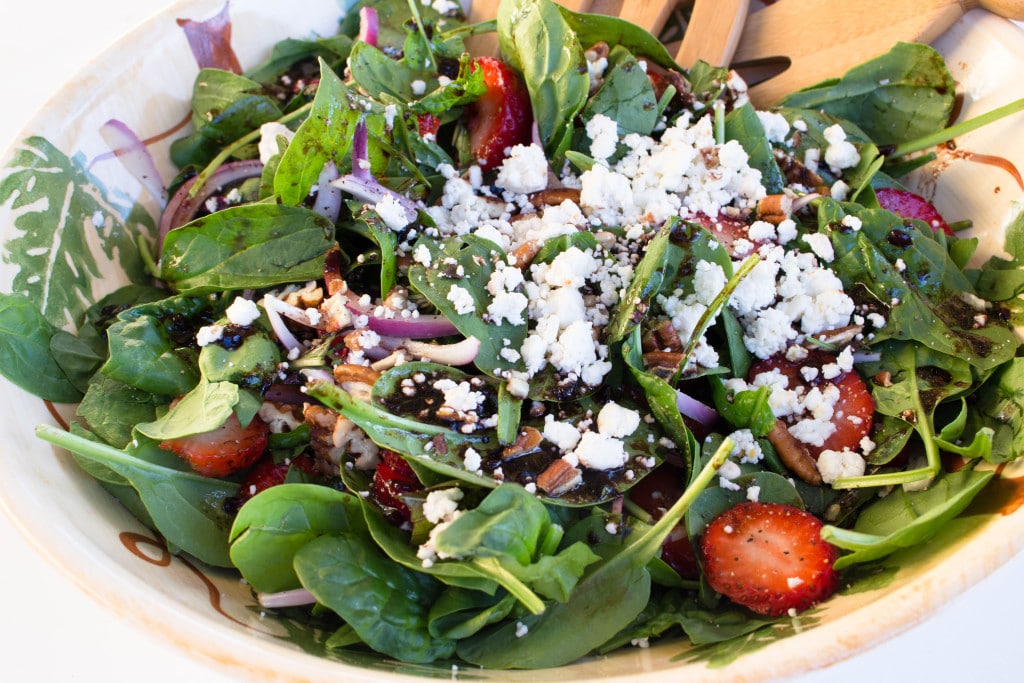 Spinach, Basil, and Strawberry Summer Salad
2015-06-24 13:08:28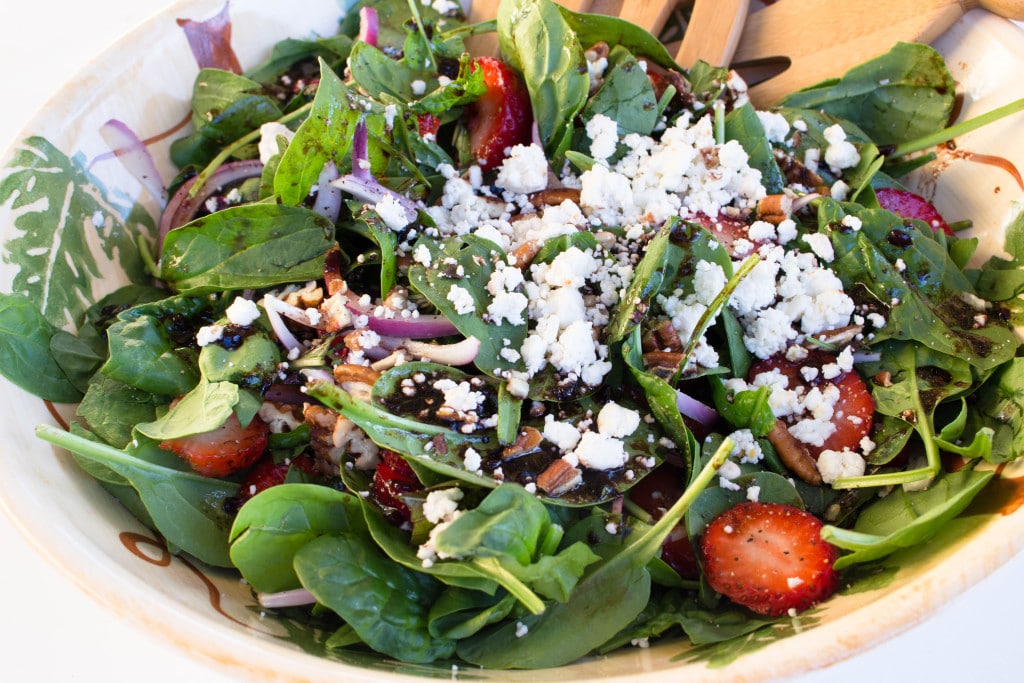 Ingredients
1/4 cup balsamic vinegar
2 T Boysenberry preserves
1 tsp. Sriracha, or another hot sauce you prefer
1/3 cup EVOO
6 cups baby spinach leaves
1 cup fresh basil, chopped
1 small red onion, halved and sliced thinly crosswise
1/2 cup walnuts
2 cups fresh strawberries, sliced
4 oz. apricot feta cheese
Instructions
Combine vinegar, preserves, hot sauce, and olive oil in a small bowl or jar. Shake until combined and set aside.
In a large bowl, mix spinach, basil, onion, and walnuts. Drizzle dressing over lightly and toss to mix. Gently stir in strawberries and season to taste with salt and pepper.
Right before serving, top with the apricot feta.
Krolls Korner https://krollskorner.com/