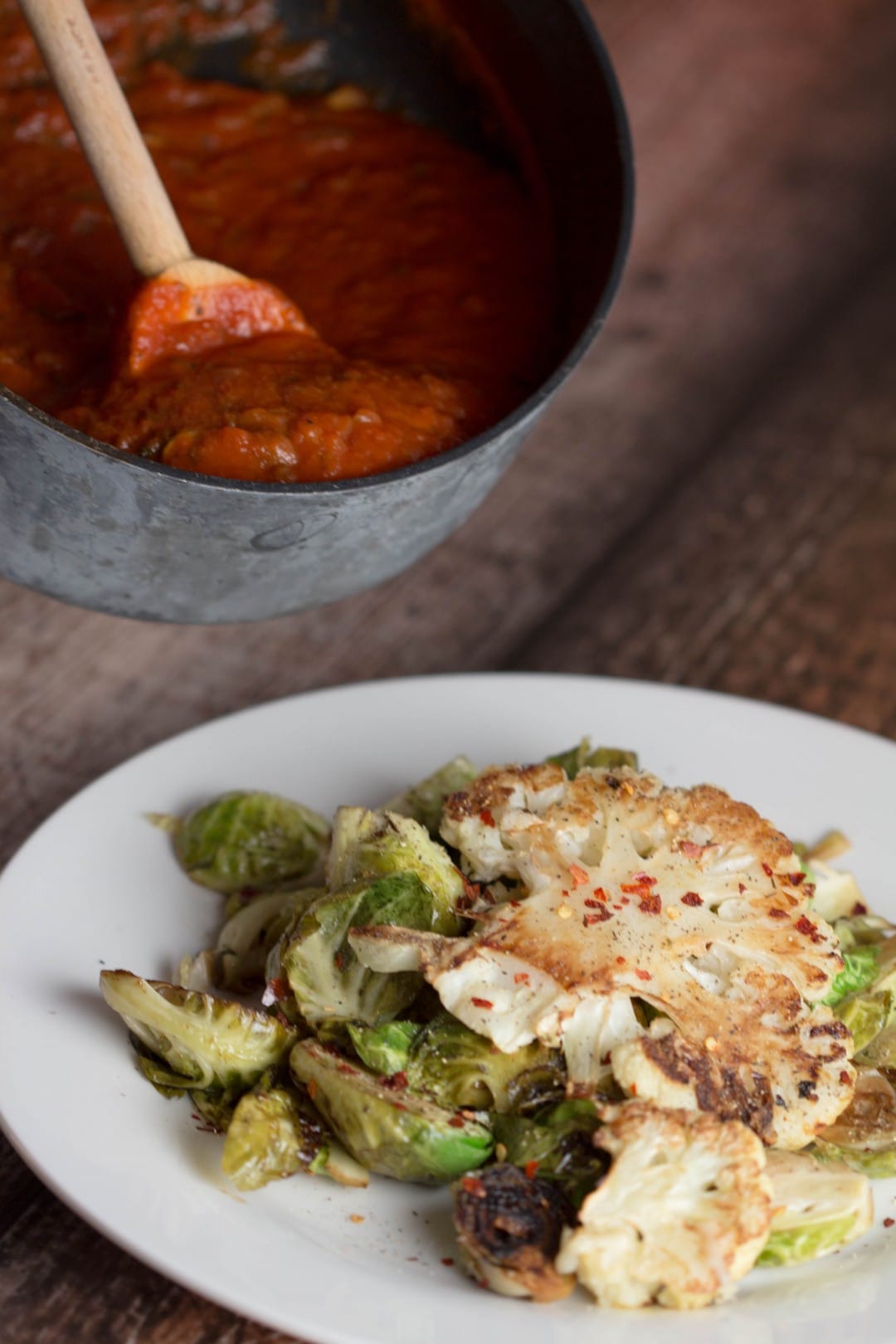 Cauliflower certainly has been one of those trendy foods in 2016…from cauliflower rice to cauliflower pizza crust…and as of late (for me at least) are cauliflower steaks! Low carb, nutrient rich meal is right up my alley! I paired this Garlic Parm Cauliflower Steak with some angel hair pasta and Brussels sprouts. To amp up the protein in this meal you can substitute the pasta for a pulse pasta (like chickpea pasta for instance). Or – obviously add in chicken, pork chops, salmon, or any other lean protein!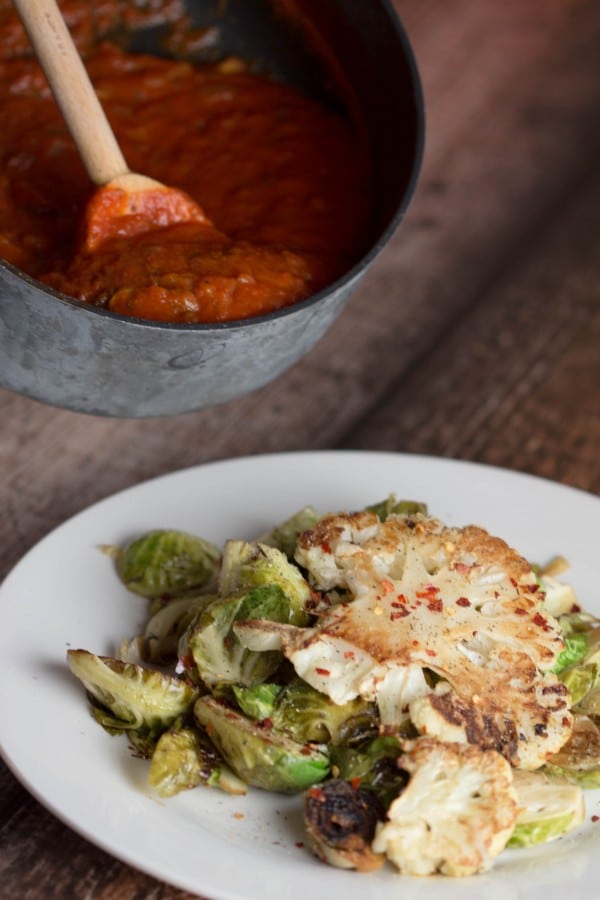 Garlic Parm Cauliflower Steak
2016-05-24 21:49:19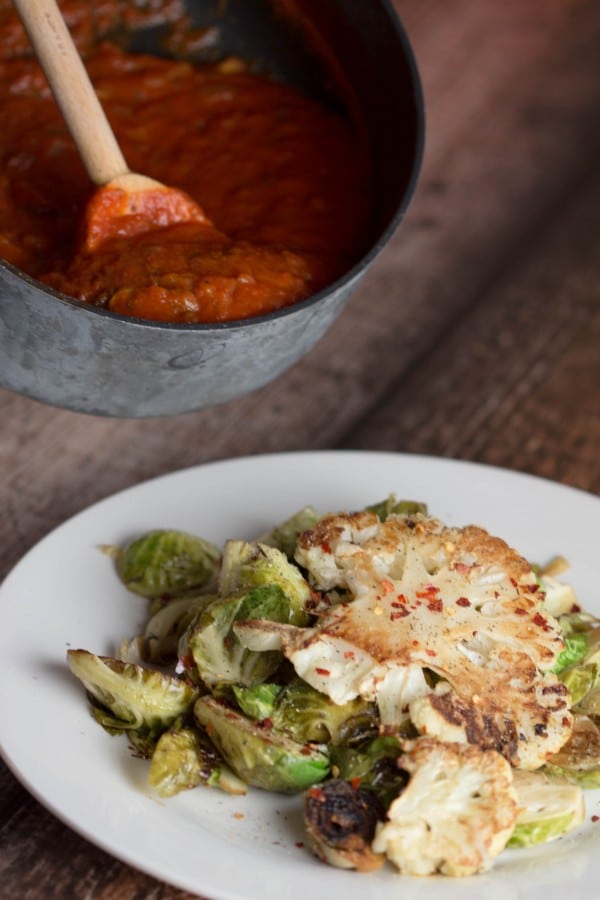 Ingredients
1 head cauliflower
1/4 cup EVOO
1 tsp. red pepper chili flakes
1/2 tsp. garlic powder
2 cloves fresh garlic
1/4 cup shredded Parmesan
salt and pepper to taste
PAM
Instructions
Preheat oven to 425 degrees F.
Cute 2-4 slices from the center of the cauliflower (about 1 inch thick - be careful not to let the slices fall apart).
Spray PAM on cookie sheet. Brush or gently toss cauliflower in the olive oil and sprinkle with garlic powder, fresh garlic, salt, pepper and red pepper chili flakes.
Make sure 'steaks' are laying flat and place cookie sheet in oven. Roast for 10-15 minutes, flipping steaks half way. Add the parm on top of cauliflower 2-3 minutes before steaks are done!
Serve with a lean protein, pasta, more veggies - whatever you prefer!
Krolls Korner https://krollskorner.com/