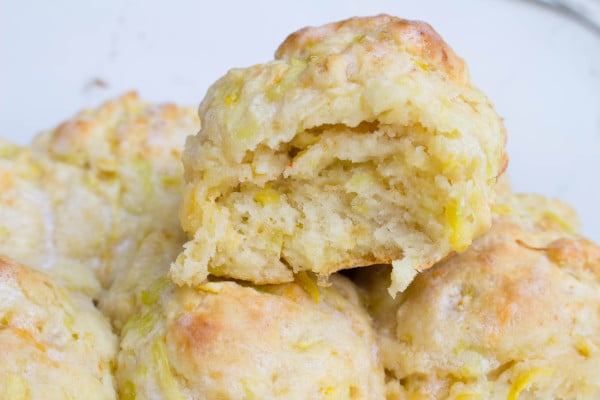 OH. MY. GOODNESS. To all my Bar Method Babes out there, if you have been doing Bar Method and have been on top of your diet…you totally deserve these yellow squash cheesy biscuits in your life!! Or anyone for that matter. I know a lot of people who restrict themselves from what they believe to be "bad" for them and that is not practicing a healthy lifestyle. A healthy lifestyle, in my opinion, is about balance and being realistic.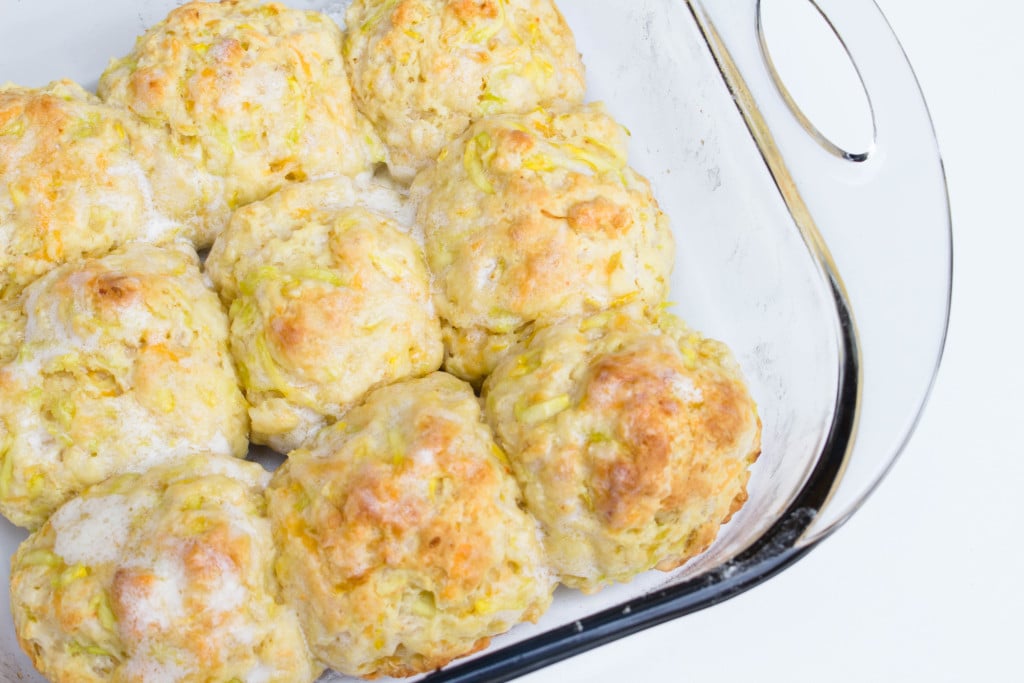 This recipe is 100% inspired from Melissa, a food blogger behind Little House Living in South Dakota. I get tired of always sautéing my squash and wanted to try something different, so this is what I came up with…complete yumminess!! Who knew sneaking a veggie into your biscuits would turn out so well!? We all hear the phrase…"Everything in moderation." But that can be translated to…fast food in moderation…which means what? It could mean different things to different people. Eating in moderation means eating the right amount of foods while meetings your individual nutritional needs and maintaining a healthy weight. Also, having a variety is key as well! Enjoy this September Fall weather we are having right now (and finally some fain here in the Central Valley!) with this yummy biscuits!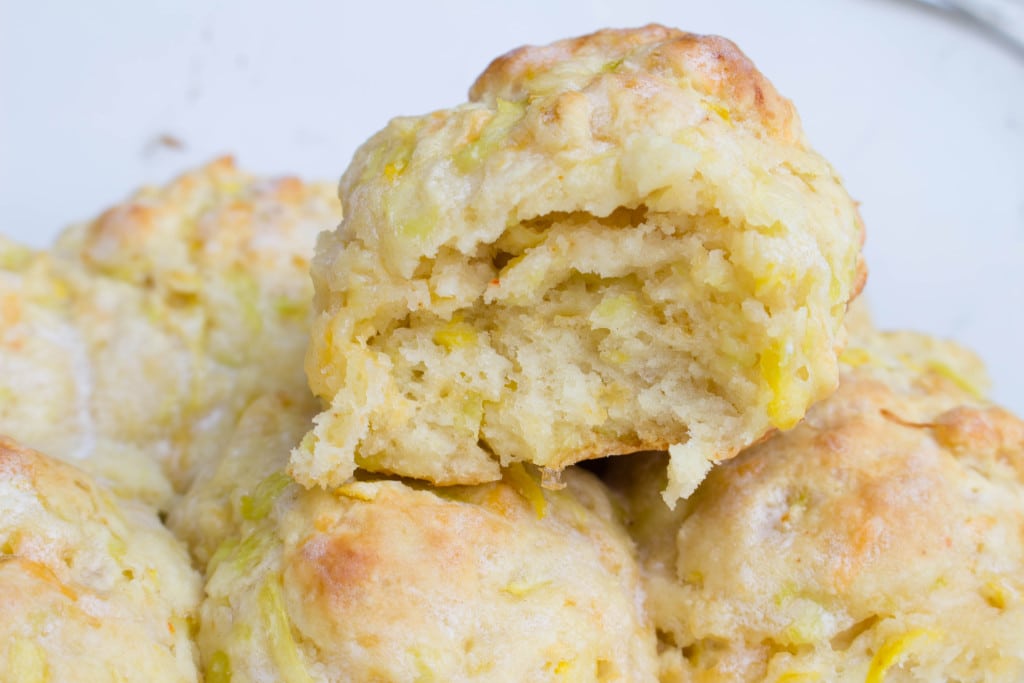 Yellow Squash Cheesy Biscuits
2015-09-15 18:36:49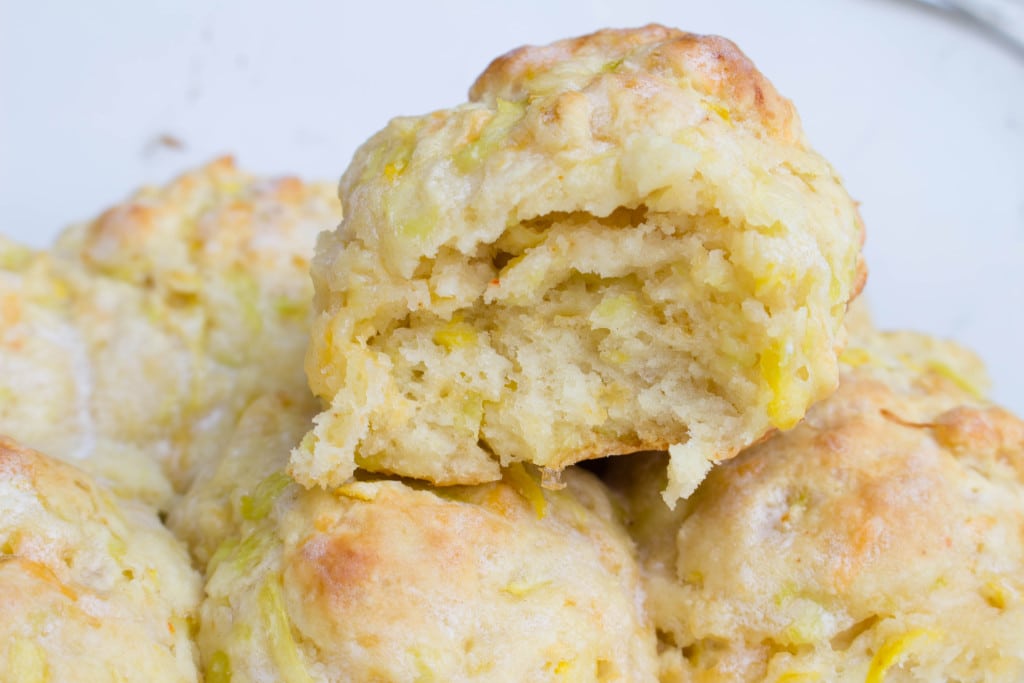 Ingredients
1 large yellow squash
3 cups flour
4 T unsalted butter, melted
1 tsp. white sugar
1 tsp. salt
2 t baking soda
1 T baking powder
1/2 tsp. garlic powder
1/2 tsp. cayenne
3/4 cup 1% milk
1 cup shredded cheddar cheese
Instructions
Preheat oven to 400 degrees F. Using a cheese grater, grate the zucchini and set aside. Combine all of the dry ingredients and the stir in the squash. (I actually just used my hands because it was easier!)
Then add in the butter, milk and cheese. Get a little bit of flour on your hands, and use your hands to mix it all up! Roll into balls - really whatever size you prefer. I made mine fairly small.
In a lightly greased 9x13 baking dish, place the dough balls next to each other with about 1 inch space in between.
Bake for about 22 minutes, or until lightly golden on top. Serve with butte and enjoy!
Notes
Recipe inspired by littlehouseliving.com
Krolls Korner http://krollskorner.com/