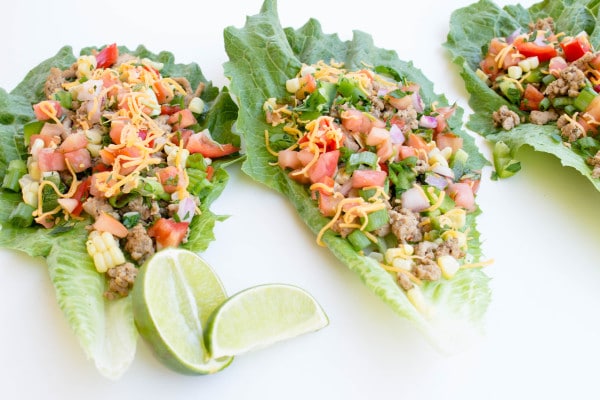 Hi friends and family! For those of you who missed my last blog post about 1st Quality Produce let me fill you in briefly. 1st Quality Produce is one of Central California's main distributors of fresh, quality produce and specialty items. Their business continues to grow larger all while reaching their goals and remaining a successful local business. 1st Quality distributes to several businesses and locations including casinos, hotels, schools, restaurants, hospitals, and more. 1st Quality knows how important it is to eat local and seasonably and understand consumers want fresh items in their homes and businesses. This is why they have recently rolled out with their new and innovative Farm to Families Fresh Produce Box. Each week, you may pre-order your box and receive enough fruit and veggies for a family of four! It is pretty neat for those of you who are so busy with life stuff that it can even be hard to find time to make it to the store to grocery shop. Do not worry, you are not the only one out there! haha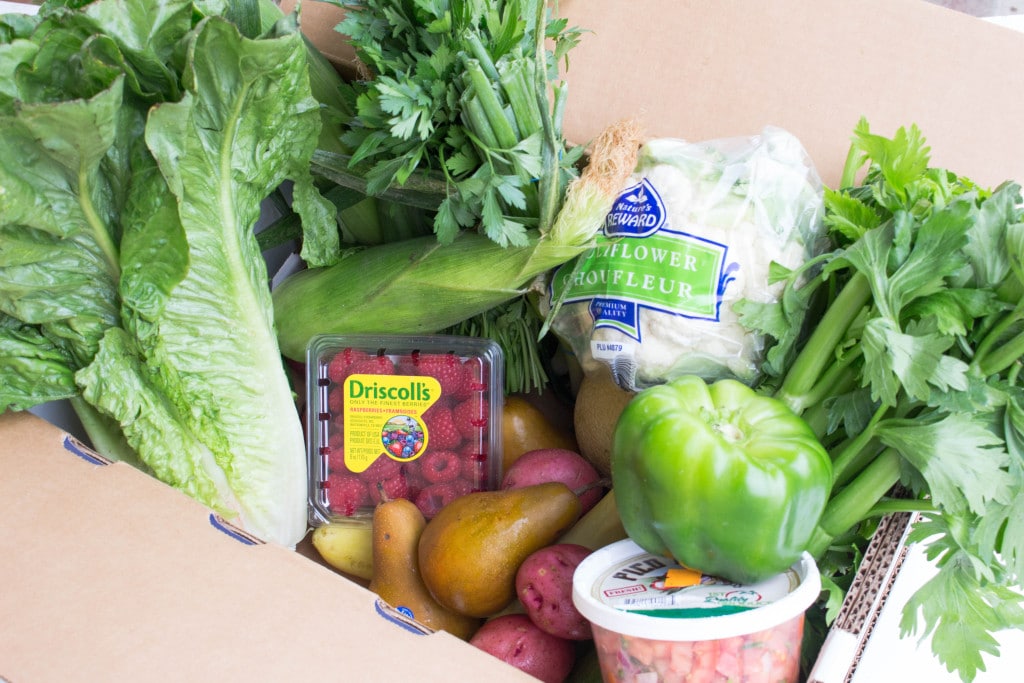 This weeks box contains…Cantaloupe, Cauliflower, Celery, 4 stalks of corn, 2 green bell peppers, 1 bunch of green onions and fresh flat leaf parsley, 4 pears, 1 tub of Pico de Gallo, 1 pint of raspberries, 4 red potatoes, 1 large head of romaine, and 2 yellow squash…all for $29.99?! Yep. I could not believe it either! haha, If you were to price this out at your local grocery store you would certainly pay more and most likely not get the same freshness.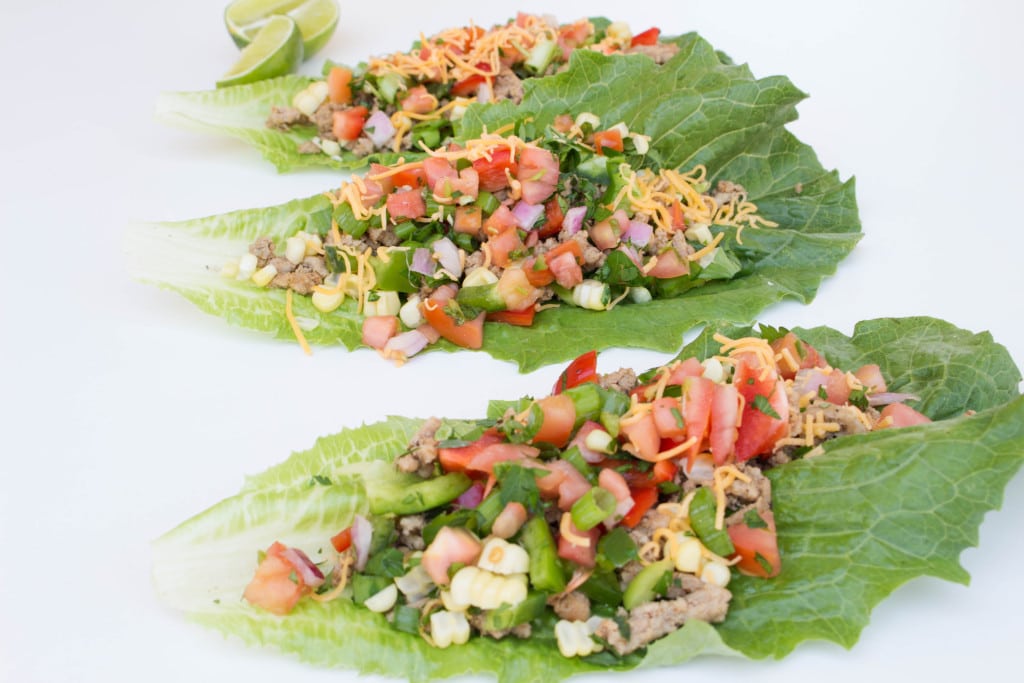 As I was looking at the contents of my box, all I could really think of was making a salad. But then I took it a step further and created these turkey taco lettuce wraps…which I suppose if you cut up would make a taco salad haha! Either way, these are delicious and I used
6 ingredients from the box
to make the recipe!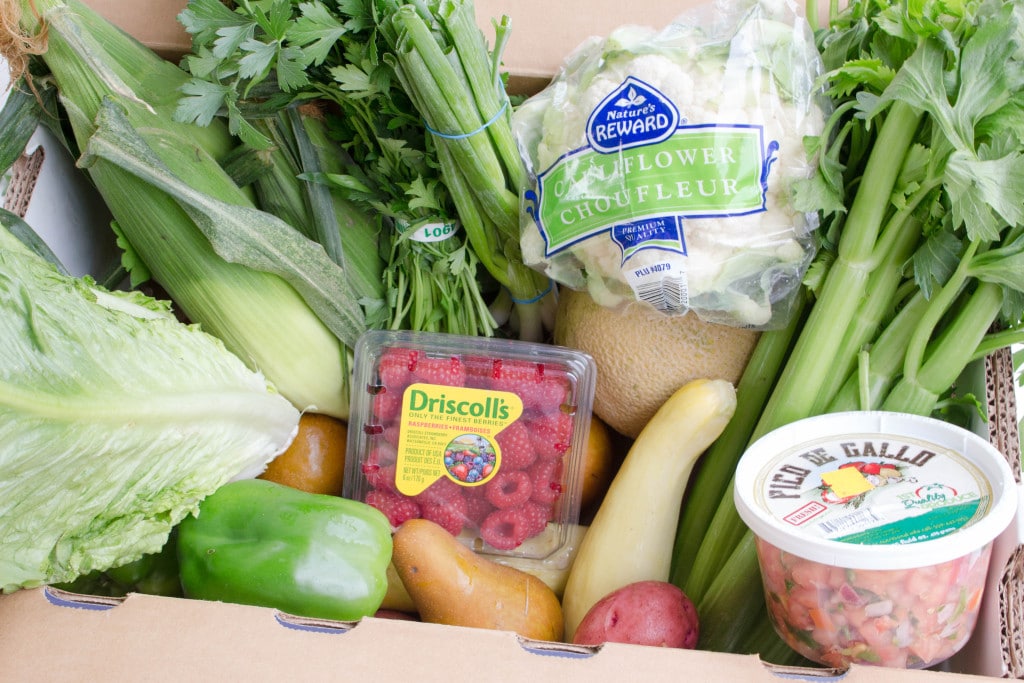 This recipe is a simple recipe that anybody can make, filled with a ton of vitamins and minerals your body needs to remain functioning and healthy. I hope you enjoy this weeks recipe and find yummy ways to use the rest of the produce!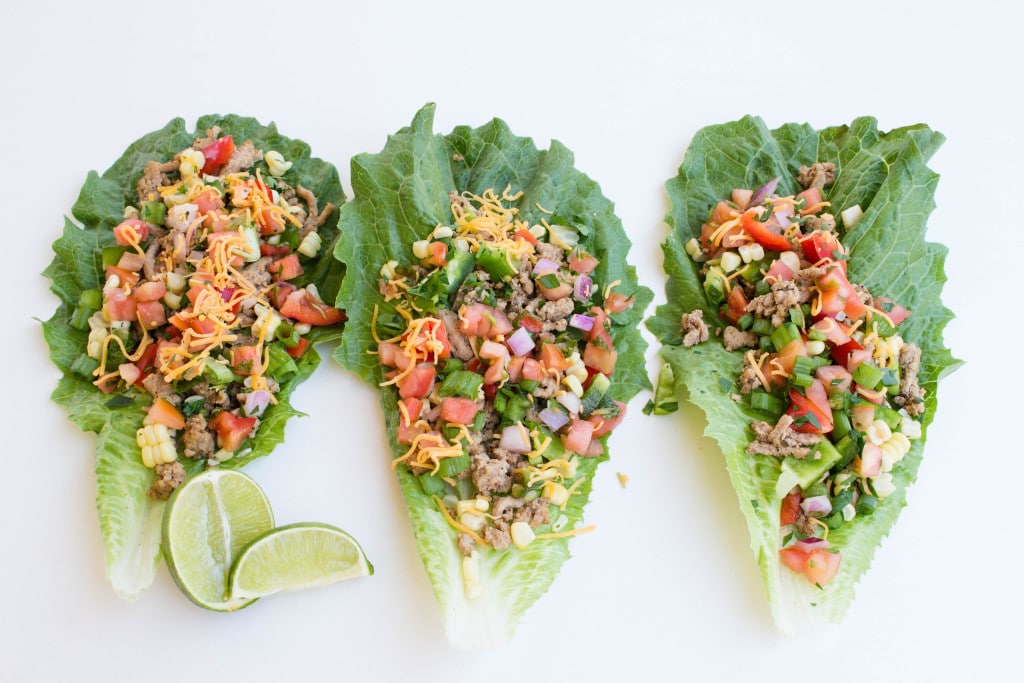 Turkey Taco Lettuce Wraps
2015-08-04 05:47:05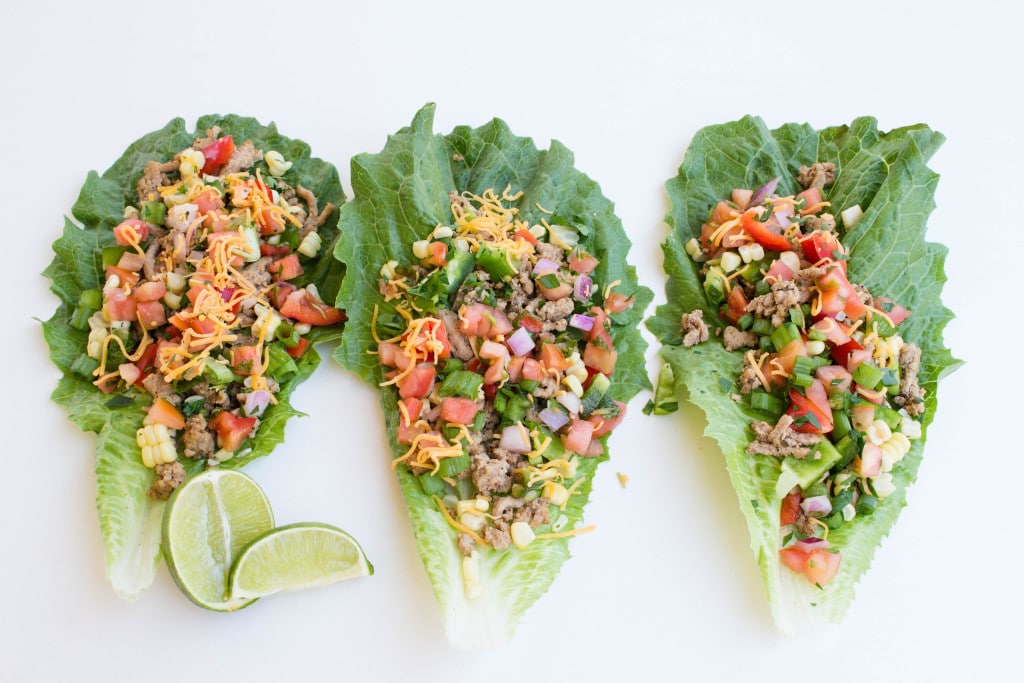 Serves 4
Ingredients
4-6 large leaves of romaine lettuce for taco shell
1 package ground turkey, lean
3 green onions, chopped,
1/8 cup chopped flat leaf parsley
1 green bell pepper, chopped
1-2 limes for garnish
2 ears of corn, peeled and washed
1/2 cup Pico de Gallo
Shredded cheddar cheese, for garnish
1/4 tsp. onion powder
1/4 tsp. red pepper chili flakes
1/4 tsp. dried oregano
1/2 tsp. paprika
1 1/2 tsp. ground cumin
salt and pepper to taste
Instructions
Bring a large pot of water to boil for the corn. Wash large lettuce leaves, and set aside on paper tower to dry.
In a medium satue pan, cook ground turkey. Once it is about half way cooked, add in your seasoning - onion power, red pepper flakes, oregano, paprika, cumin, salt and pepper. I made up my own taco seasoning, but to make it easier you can buy the packets of pre made seasonings. However, I recommend controlling your sodium intake and have fun creating your own!
While the meat is finishing cooking, your water should be coming close to a boil. Boil your washed corn for 5 minutes, then remove from water. Once cooled down, cut the corn off like you would do if you had braces.
Now, you are ready to assemble your tacos however you would like. I put my seasoned ground turkey first, corn and bell pepper next, Pico de Gallo, parsley and green onion and cheese on top and garnished with the lime. Enjoy just like a taco, or if you prefer cut up and eat like a taco salad. Enjoy!
Notes
I had left over red bell pepper and tossed them in my tacos as well.
Also, if you happen to have any avocados on hand, make a little guacamole to top off your tacos for a boost of monounsaturated fat!
Krolls Korner https://krollskorner.com/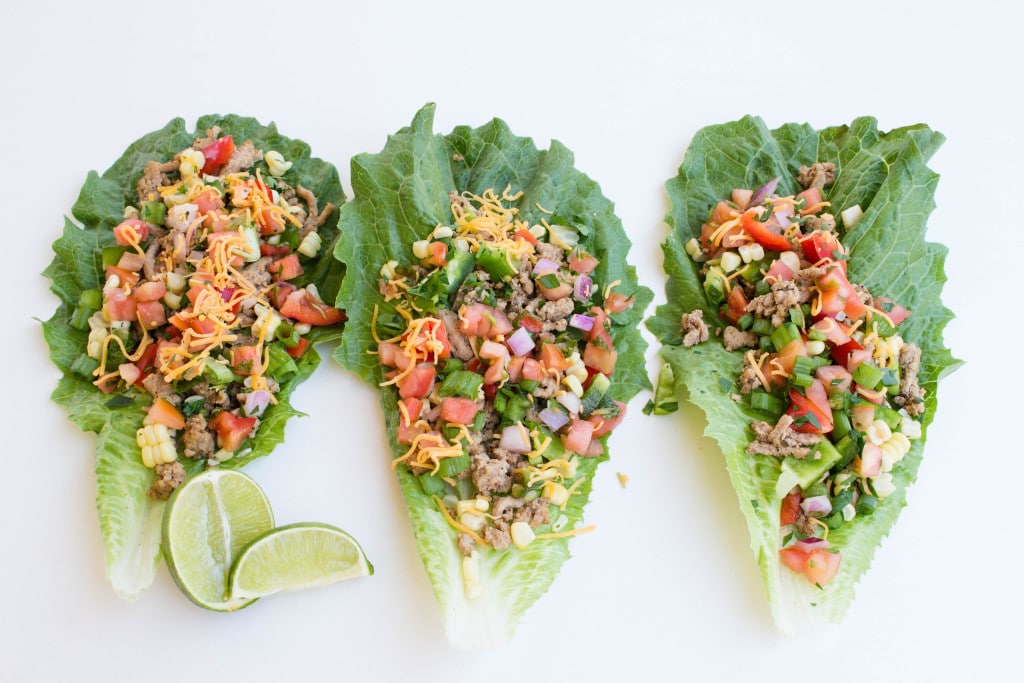 Don't forget to order YOUR Farm to Families box Monday-Thursday by 3PM by calling 559.442.1932 or e-mail info@firstqualityproduce.com.
Disclosure: I was compensated for my time to write this post. All opinions of content are my own. Thank you for supporting the brands and companies I collaborate with through Kroll's Korner.